Seniors can now get new 4G free flip phones from Verizon. With this program, Verizon aims to switch its customers still using an old 3G phone to its 4G LTE network in 2023.
We will provide you with all the information you need on how to get flip phones from Verizon and what options are available.
So, without any further ado, let's get started –
What Are Flip Phones?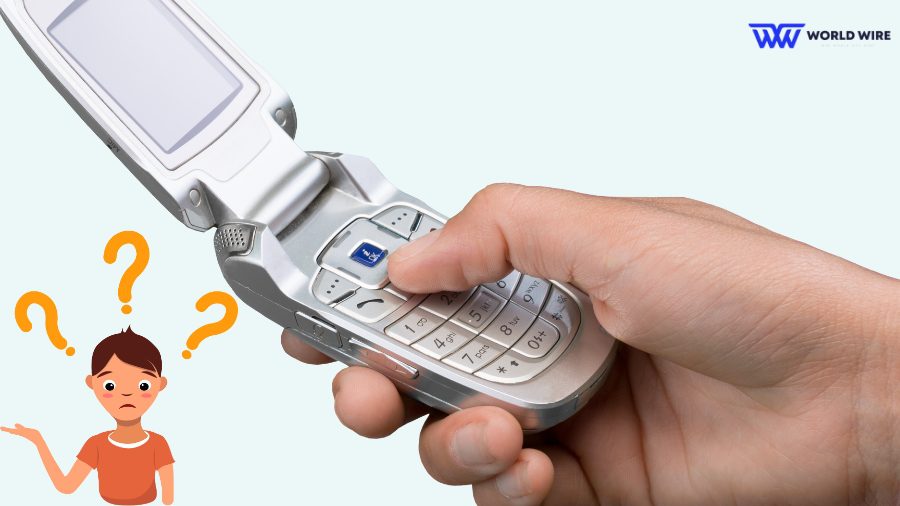 The definition of a flip phone may be directed according to the features the phone possesses. These are compact, foldable cellular devices with physical keyboards and simplified menus that anyone can operate.
Earlier, flip phones possessed a few basic features of calling and texting. But the latest flip phones have numerous modern features like cameras, incorporated voice commands, internet access, etc.
Flip phones are always in demand as many seniors cannot operate complex smartphones. Older people need assistance with daily phone activities, like calling someone or texting, but with the latest flip phones, they can dial a call easily as they have Big buttons and screens.
Does Verizon Offer Free Flip Phones For Seniors In 2023?
As the company discontinued its 3G network support in 2022, They are sending free 4G LTE flip phones to its customer who is still using older 3G devices. This program aims to provide 4G LTE enable devices to those who cannot afford to buy a new phone to switch to Verizon 4G network.
Verizon offers many discounts for seniors, and these phones from Verizon can be really helpful because it's hard for them to use a smartphone. Unlike earlier, these flip phones now have amazing features such as Bigbuttons, Internet connectivity, a camera, a Caller id, and more.
5 Best Verizon Flip Phones For Seniors 2023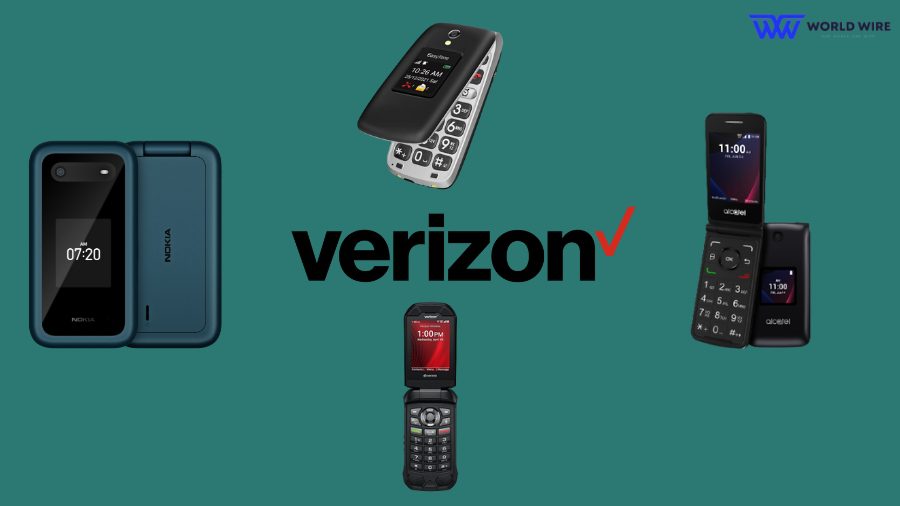 Here is a list of 4G flip phones that Verizon sends to its customer in 2023.
Nokia 2780 Flip
This is one of the finest flip phones that Verizon is sending its customer as this flip phone comes with the trust of Nokia and amazing features.
Specs & Features
It comes with the KaiOS operating system.
It has 2.8 Inches screen size with an external display that shows the caller id.
The phone uses 4G cellular technology.
It has 512 MB of memory storage,
Bluetooth, Wi-Fi, and USB connectivity.
It comes with Big Buttons, hearing aid compatibility, and real-time text (RTT). Which makes it easier to use for seniors
Easyfone Prime-A1 Pro
The Easyfone Prime-A1 Pro is a great phone for seniors looking for a big-button cell phone.
Specs & Features
It uses the OSEasyfone operating system.
It uses a 4G cellular network and is unlocked for all the carriers, such as T-Mobile, MetroPCS, SpeedTalk, and other MVNO carriers using T-Mobile Network.
It has a 2.4″ HD IPS Main Display + 1.44″ External colorful HD IPS screen, with Both Big Font & Big Icon for easy viewing.
It has High and clear sound for seniors with a hard time hearing, and it's compatible with hearing aid devices.
It has With 16 GB memory and a 1500 MaH battery
It has a camera, Bluetooth, and Wifi.
Alcatel GO FLIP V 4051S
Alcatel GO Flip is another great phone from the list of free flip phones that Verizon offers, and it's a great choice for seniors as it has a bigger screen and buttons, making it easier to use, and amazing features.
Specs & Features
It has a 2.8″ Internal display and Large backlit keys
It has dedicated buttons for the camera and text
It comes with 8 GB of memory storage
It uses Verizon 4G cellular technology
Kyocera DuraXV Extreme E4810
This phone is indestructible, and the DuraXV Extreme performs under even the most challenging conditions, such as extreme temperature, blowing rain, low pressure, solar radiation, salt fog, humidity, freeze-thaw, and icing/freezing rain.
Specs & Features
It comes with Fast 1.2GHz Quad-Core A53, 64-bit CPU
It comes with 16GB ROM expandable up to 512 GB and  2 GB RAM
DuraXV Extreme promises drop proof up to 5 ft. (1.5m) onto concrete, is IP68 dustproof, and is waterproof up to 6.5 ft. (2m) for up to 30 minutes
It uses Verizon 4G cellular technology
DuraXV Extreme has a 1700 MaH battery
It has a 5 MP camera, LED flashlight, and 100dB+ front-facing dual loudspeakers.
Nokia 2760 Flip
The Nokia 2760 is an outstanding creation of Total by Verizon with some amazing features.
Specs & Features
It has a KaiOS operating system
It uses Verizon 4G cellular technology
Nokia 2760 has 32 GB memory storage
It has a 2.83" internal LCD display and a 5MP camera.
It supports Bluetooth, USB, and Wi-Fi connectivity.
How Do We Choose the Best Verizon Flip Phones For Seniors
Every Verizon flip phone has almost similar features. As such, it is a little difficult to choose the best flip phones. So, how do you know what Verizon flip phone is best?
Here are the features you can look for
Easy design
The primary feature for which flip phones are still used is their simple design and easy-to-use features. So while buying a flip phone, you must look for a device with simple menus and a decent design so seniors can use it to call or text someone.
Affordability
Flip phones are available at lower cost in comparison to several expensive smartphones. Most Verizon flip phones for seniors in the list above cost less than $200
Long battery life
The other feature for which flip phones are preferred over smartphones is their long battery life. Flip phones can last a few days to nearly a week without charging, unlike smartphones which generally need daily charging.
Smart features
The latest flip phones have advanced features like internet access, Big buttons, hearing aid compatibility, real-time text (RTT), medical alert capabilities, app stores, etc., which can help older people in several day-to-day activities.
Compatibility with the Service Provider
Not every flip phone you get as a part of an offer is unlocked to be used with every service provider. Therefore, you should always consider that the flip phone you will get is compatible with other service providers.
FAQ
Is it less expensive to maintain a flip phone?
Flip phones are cheaper. Though there are expensive flip phones with smartphone capabilities (Samsung Galaxy Fold 4), there are many reasonable options for basic flip devices.
Can I bring my own flip phone to Verizon?
Yes. You can bring your flip phone to Verizon if your device is compatible with the Verizon network.
Is a flip phone better than a smartphone?
It depends on your needs and suitability. If you want a cheap and simple handset, you might be better with a flip phone. But if you want the latest technology phone with basic app access, you should go with a smartphone.
Does Verizon offer flip phones for seniors?
Yes. Verizon offers numerous flip phone models for seniors, such as Nokia 2780 Flip, Nokia 2760 Flip, and more.

Subscribe to Email Updates :