Verizon Restocking Fee Waived – Although Verizon Mobile is one of the most well-known wireless providers in the United States, you may want to return something back to them because you did not like it, or it may not be suited to your needs.
However, the sad part here is that Verizon Mobile charges a restocking fee whenever you return something to it. If you were not aware of it, you have stumbled upon the right webpage.
This article covers detailed information about Verizon's return policy, the Verizon restocking fee, and how to get Verizon Restocking Fee Waived.
So without further ado, let us start.
What are the Verizon Restocking Fee And Verizon's Return Policy?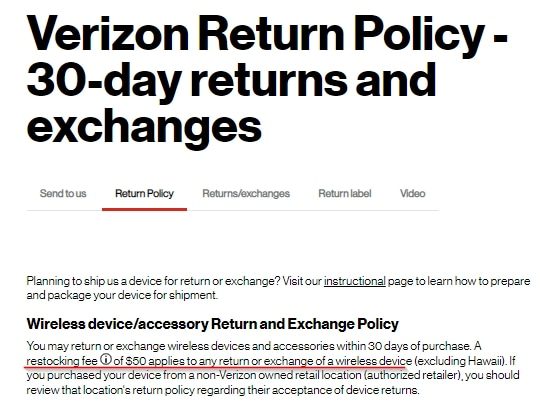 Verizon has a generous return policy that allows you to return any item if you are unhappy with it. Perhaps you've changed your mind about the item and prefer a different brand or color. However, there is a restocking fee attached to the return policy.
Why Does Verizon Charge A Restocking Fee?
Verizon's restocking fee is intended to discourage customers from abusing the return policy. Verizon collects this because the value of a device decreases slightly after it is sold, and it must compensate for this in order to resell it at full price. In easy words, Verizon charges a restocking fee to customers because the seal sticker is frequently broken, and Verizon has to discount the product before reselling it because it cannot resell it as new after receiving it back from customers.
Verizon will charge you a restocking fee if you return a brand-new item within 30 days of purchase. Verizon charges a $50 restocking fee, but please keep in mind that the restocking fee may increase in some cases.
Restocking fees, for example, may be higher at some official retailers than at others. If you return a damaged product or an unusable device, you will also be charged a higher restocking fee.
The policy is stringent, and you must also pay this fee when returning a device to a Verizon store; the original packaging, any included accessories, and a copy of the original sales receipt are required when returning.
However, there will be no restocking fee, and you can have the Verizon restocking fee waived if the item is returned in perfect condition.
Is There A Restocking Fee For Accessories?
Verizon charges a restocking fee for both accessories and devices returned. The accessories and any accompanying materials must be returned in their original packaging, and Verizon reserves the right to charge a fee for any items that go missing. As with mobile devices, there is a 30-day grace period for filing a claim.
When Does Verizon Charge Restocking Fee?
You must pay the restocking fee if you want to return or exchange your wireless device. This includes your wireless devices, such as your smartphone or tablet.
The following conditions must be met in order for the Verizon restocking fee to be applicable –
The device is expected to be in perfect working order.
The device may be returned within 30 days of purchase or delivery.
All of the accessories that came with the product must be included.
Please return the device to its original packaging.
How To Get This Verizon Restocking Fee Waived?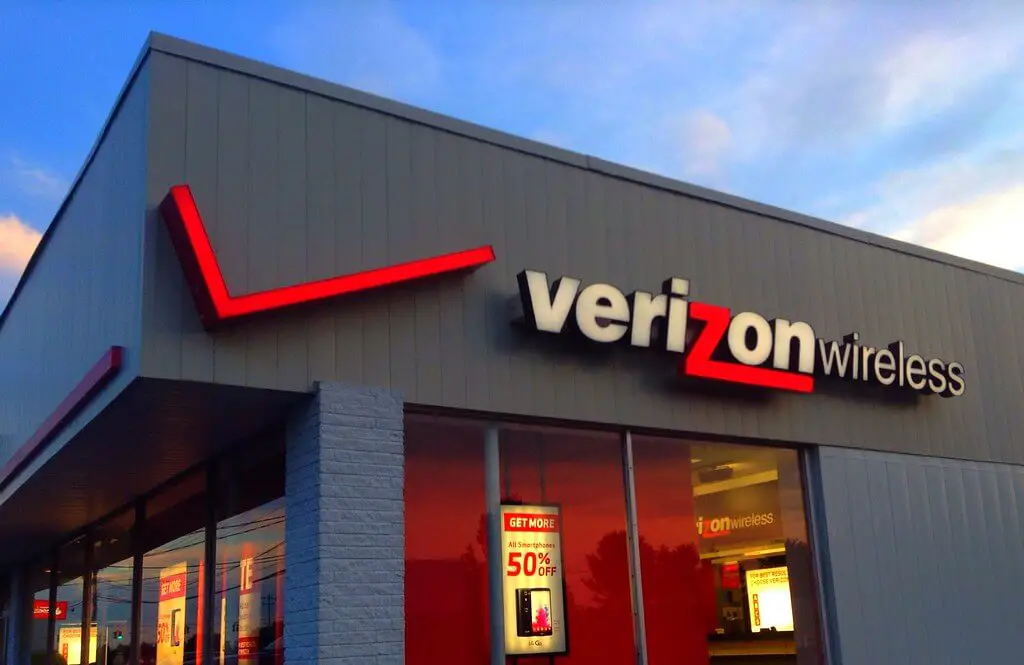 As mentioned, returning a product with the original seal sticker intact and using Verizon's warranty will result in a restocking fee refund or the Verizon restocking fee completely waived. There is a way to avoid paying these fees and get the restocking fee waived if you meet one of these criteria.
Purchase Your Items in Hawaii
With the exception of Hawaii, all devices sold in the continental United States are subject to a restocking fee. As a result, if you bought your phone in Hawaii, you can return it to any Verizon store without being charged a restocking fee.
Return The Sealed Package
If you haven't broken the seal on the packaging, you can return an item within 30 days without incurring a restocking fee. Bring the phone and the receipt to any Verizon store to get a refund or exchange. Accessories are subject to the same policy; there will be no restocking fee if the box is still sealed.
If there is a defect in the product you received
There would be no restocking fee if the device was DOA (dead on arrival) when you opened the box. To avoid being charged a restocking fee, ensure the staff can confirm that the device was broken before returning it.
When returning an item, please include the original packaging as well as your receipt.
What to do Before You Return Your Device
Before returning your Verizon device, keep the following points in mind –
Make a backup of your important photos and documents.
Sign out of your Google or Apple accounts to stop using your phone as a login terminal.
Factory reset your device.
Remove any additional memory you've added.
Inspect the phone's exterior to ensure it's in good condition and free of any damage that could result in additional Verizon fees.
Check the phone for water damage, as this may result in a higher restocking fee.
Return the device in its original box and the receipt to your local Verizon store.
FAQs About Verizon Restocking
Can I return a phone to Verizon after 30 days?
Verizon no longer accepts returned phones after the first 30 days, but customers with unlocked phones can sell them.
Can I dispute a restocking fee?
Unless you purchased and returned the phone in Hawaii, the box is still sealed, or the device is defective, you will have to pay the restocking fee. However, If the store had not informed you of the restocking fee in advance, you could file a legal challenge.
How much is the standard restocking fee for Verizon returns?
Verizon charges a restocking fee of $50 for any returned device or accessory.
Signup For Our Newsletter