This article will provide a step-by-step guide on How to view T-Mobile texts online, Alternative methods, and Text issues you can face while using T-Mobile.
So, without any further ado, let's get started –
Reason Of Can't View My T-Mobile Text Messages Online
You can't view the text messages online as this feature is unavailable for T-Mobile customers.  When you receive a Text, T-Mobile online account will only display the number, time, and delivery date from where the message was sent.
Customers are not pleased with this approach. In its defense, T-Mobile said they want to protect the privacy and security of its customers.
Alternative Ways To View My T-Mobile Texts Online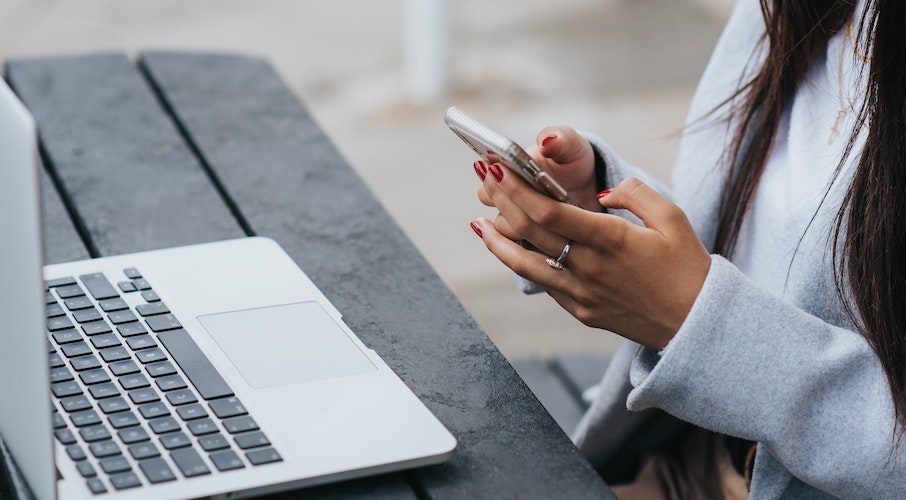 T- Mobile does not allow it because of privacy and security issues. Still, you can use alternatives and reliable sources to view and download texts online, such as Third-Party tools.
Here are a few Third Party tools that you can use.
My SMS App
This application is the safest and most reliable way to read your T-Mobile texts online. This application lets you view text messages from smartphones, tablets, laptops, and computers, regardless of your service provider.
The app can also display messages from other providers, such as AT&T. The security system makes it even more interesting as it is safe to use because the encrypted Message comes and is stored in the cloud.
Through SMS Viewer
This free browser extension not just lets you view your T- MOBILE texts. It also provides a feature to download the content.
Through Textra
This third-party tool will help you view your T-Mobile texts online and save them for the future. Textra assures users of a very safe and secure messaging experience.
T Mobile App
Although T Mobile doesn't let you check text messages on their online account, You can still use their mobile application to see the text messages.
Download the app and log in with your account
Go to account
Select Connect and Share
Tap on text messages and go to the inbox
Now you can see all of your text messages
How To Download My Text Messages Online With T-Mobile
You cannot download or view online texts through a T-Mobile account, as this feature is prohibited. The received messages are stored in your phone's Internal or Sim card memory.
However, a third-party application allows you to download T-Mobile Texts Online. Applications such as SMS VIEWER or Textra can help you with this.
T-Mobile Texting Issues and Fixes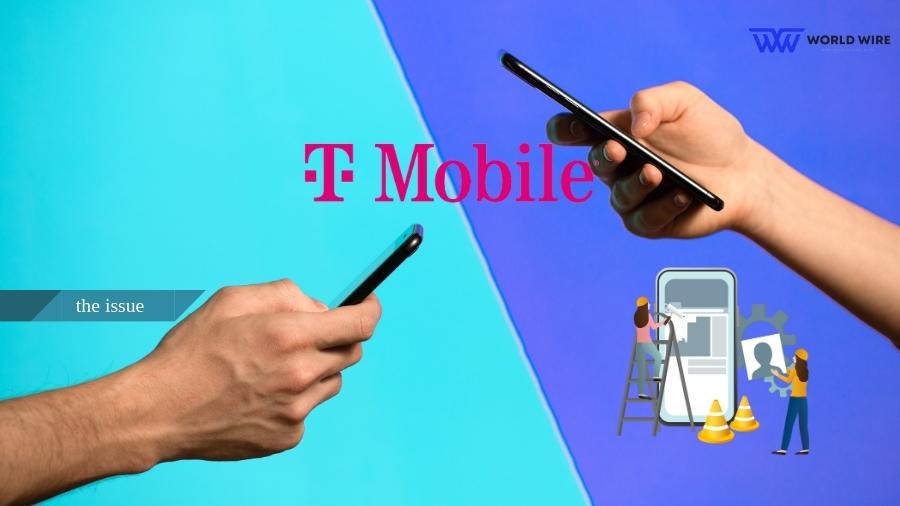 Here are a few issues and their fixes.
T-Mobile Texts Not Sending
If you have a good connection but cannot send the text, here are some ways you can apply to solve the problem.
Check the Number
Ensure that the number you are trying to send a text to is entered correctly because the number entered may be wrong, which will cause the error.
You can check through this way:
Open your phone and go to contacts.
Search for the contact.
Verify the contact and the number. If the number entered is incorrect, go to the edit option to make it correct and save it for future purposes.
Check the Spam or Blocklist
Sometimes, we accidentally add the number to the spam or block list, so we cannot view or receive the texts from them on our T-Mobile phone storage or online account
You can do these simple steps to fix it:
Open the phone, click on the search bar
In the settings menu, check the blocked numbers or spam contacts
Click on the blocked contacts and see if the number is on the list.
If the number is present, then unblock the number.
Clear the cache and Data of the messaging App
Open the phone, go into the settings menu
Open apps and notifications
You will find the storage and cache option in the app info
Clear the cache.
Force stop Message app
Go into the app and notification settings
Search message app
Open the app and click on the force stop.
T-Mobile Not Receiving Texts
If you are not receiving texts on your T- Mobile, you can apply a few of the fixes below.
Remove and insert the SIM
It is the basic fix anyone can do. You have to remove and reinsert the SIM card. Switch off your phone before removing and reinserting the SIM to avoid damage.
Check the connection
If you have a T-Mobile service outage in your area, you cannot send or receive text, and there is no fix. You have to be patient.
Clear old messages from your app
Sometimes we also don't view new texts because our T-Mobile phone SMS and the online cloud storage are full. In this case, you can delete old messages you don't want to keep.
Increasing the text limit
Sometimes the capacity to receive the message is less, and to increase the storage, you can do the following simple steps:
Go to the messaging app
Tap on the message limit
Increase the value and then save.
Deactivating iMessage
If you switched from an iPhone to an Android, you must deactivate the iMessage.
Reinsert your SIM card on the iPhone and Go to settings.
Tap on iMessage and disable it.
T-Mobile Message Blocking
To solve this issue, you have to activate premium SMS. If that doesn't work, you can contact T-Mobile customer care.
To activate the premium SMS feature
Open the Settings and go to Applications.
Click on More and select Show system apps.
Search for the Use SMS services option and tap on it.
Tap "Send premium text message" and then select Always Allow.
T-Mobile Not Receiving Verification Texts
This issue can be a pain as sometimes you require a verification code to log in to your online account, such as net banking.
Here are some of the ways through which you can fix the issue.
Please turn off the blocking feature. You can call T-Mobile and ask them to switch it off.
Check the block list. Open the settings in your phone and check the blocked numbers. If the number is there, then tap on the number to remove it.
T-Mobile Not Getting Text Notifications
Sometimes you don't receive or view texts notification on your T-Mobile unless you open the app or log in to your online account. To fix that, you can do the following.
Check whether the message notification is on or not through the settings. If the notification is off, then turn it on.
 You won't be available to receive the notification if the do not disturb mode is on. To turn it off, tap the settings and go into the sound section, check the do not disturb, and switch it off.
Boot the T-Mobile into safe mode and see if the issue still exists. If the problem persists, uninstall the app and install it.
FAQ
How do I access My T-Mobile account?
You can access My T-Mobile by visiting the website and logging in with your account information.
Will I be able to view deleted text messages?
No, it cannot be retrieved once a text message is deleted.
Is there a fee for using My T-Mobile?
No, there is no fee for using My T-Mobile to view your text messages online.
Can I view my T-Mobile texts from other phone numbers on my online account?
No, As T Mobile doesn't provide this feature, it will only display the number, time, and delivery date from where the message was sent.

Subscribe to Email Updates :