Vivek Ramaswamy, a Republican running for president, declared on Sunday that he wouldn't let former President Donald Trump "get away" with leaving out the GOP primary debates.
Chuck Todd, the anchor of NBC's "Meet the Press," questioned the conservative businessman, "If Donald Trump doesn't do debates, will you not support him if he's the nominee?"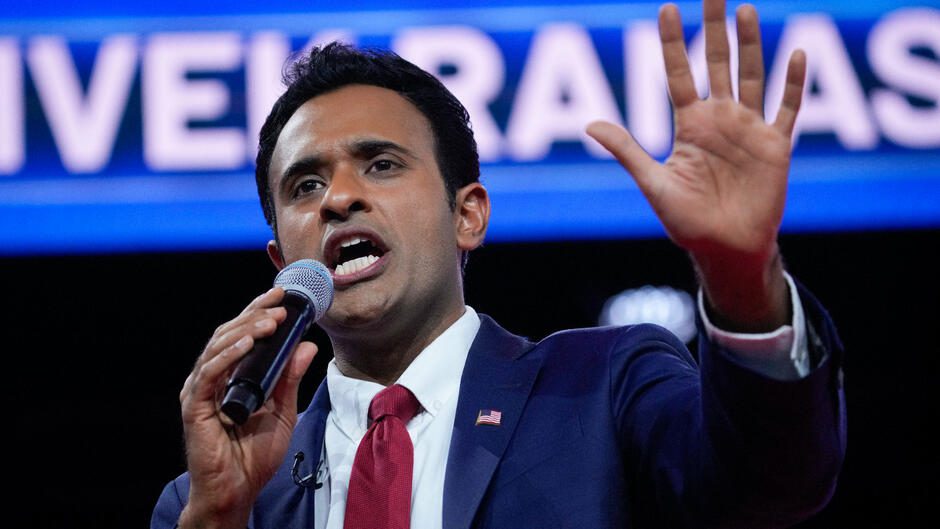 Ramaswamy answered, "I'm not going to let him get away with that."
Trump mentioned last week that he would boycott the two Republican presidential primary debates scheduled so far, citing his positive polling results.
On Sunday, Ramaswamy claimed that Trump, who declared his 2024 bid late last year, was an "outsider and a disrupter" when he first ran for office, but now he runs the risk of seeming like the "existing establishment."
"I don't think Donald Trump or the other candidates will like sharing the debate stage with me, in my opinion. What people gave him credit for was that he was [an] outsider and a disrupter. I'm an outsider in this contest. And if you want to be like Joe Biden, an established elite that doesn't want to debate, I think people are looking for new blood," he continued.
When asked what leverage the Republican Party should use to get Trump to the debate stage? Ramaswamy responded that he believes it is the responsibility of candidates to "tell voters that if you want someone sitting across the table from Xi Jinping if you want someone with the spine to take on the administrative state… you better not be scared to show up on a debate stage with the new challenger."
Signup For Our Newsletter