Watch: Dinesh D'Souza's interview with Dave Rubin of 'The Rubin Report'

What's the interview about?
In this interview, The Rubin Report show host Dave Rubin interviewed a well-known author of more than 15 famous books and the director of the new controversial documentary film "2000 Mules". In the talk with The Rubin Report's show host Dave Rubin, Dinesh D'Souza put forth his views about the presidential election of 2020 and why tracked cell phone data of 'True the vote' and security camera footage of ballot dropboxes changed his mind.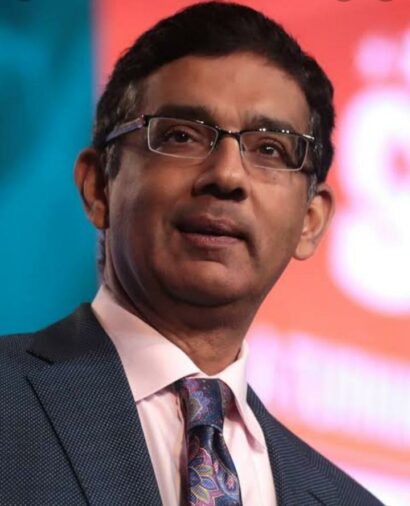 He also explained how Dennis Prager, Larry Elder, Eric Metaxas, Charlie Kirk, and Sebastian Gorka helped in bringing additional doubt to some of the claims made by him in the film. Dinesh explains election irregularities that appeared to be disclosed by the data from True the Vote in brief. He talked about how data from the cell phone of " mules" helped them to connect with the people's security footage who was possibly participating in the ballot harvesting and how ballot drop boxes might have been manipulated by them. Dinesh also gives other possible justifications for what was witnessed on the security camera footage and responds to those who are condemning the film's claims.
About The Rubin Report
The Rubin Report is a political news talk show hosted by Dave Rubin, that airs on BlazeTV and YouTube. Besides, the full audio of each episode is also available as a podcast for download.  Rubin interviews various renowned personalities such as authors, activists, journalists, comedians, actors, and professors. According to the report of 2021, Rubin Report YouTube channel had more than 340 million views. The genre of the Rubin Report show is a political news talk show.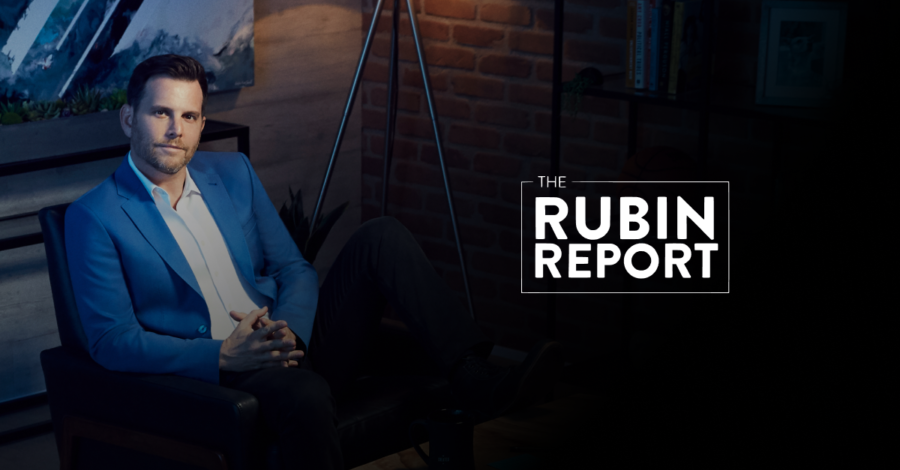 The main aim of the show is to criticize elements within the progressive movement. He refers to it as the "regressive left", a term coined by activist Maajid Nawaz.  Rubin has stated that "progressives are the left's version of the tea party", and has characterized progressivism as a "mental disorder." According to Rubin, his show "has become a hub for misunderstood or cancelled people or to-be-cancelled people to express themselves honestly."
According to an article published in 'The Daily Beast', Rubin has "positively platformed and appeared with bigots, ultra-nationalist identitarians, and hoax conspiracy theorists". An article in Der Spiegel said Rubin's show "provides a platform for alt-right voices in a pseudo-credible setting." Guests who have appeared on The Rubin Report are alt-right figureheads such as Stefan Molyneux, Milo Yiannopoulos and conspiracy theorist Paul Joseph Watson.
About Dave Rubin
Dave Rubin (full name David Joshua Ravin) was born on June 26, 1976, in Brooklyn, New York. He grew up in a "fairly secular Jewish household on Long Island". He spent his adolescent life in Syosset, New York.  After spending his adolescent life in Syosset, New York he lived on the Upper West Side of Manhattan for thirteen years. He graduated with a bachelor's degree in political science from Binghamton University. He also spent a semester at the Ben-Gurion University of the Negev in Beersheba, Israel in 1997.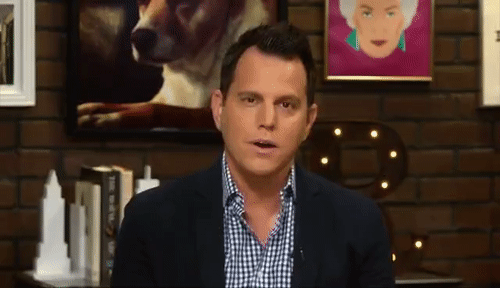 David is an American conservative political anchor,  founder and the host of The Rubin Report, a political talk show on YouTube and the network BlazeTV. The show was launched in 2013. Until he left the show due to ideological differences in 2015 his show was originally a part of TYT.
Earlier Rubin hosted LGBT-themed talk shows, including The Ben and Dave Show from 2007 to 2008 and The Six Pack from 2009 to 2012. He co-hosted both shows with Ben Harvey.

Subscribe to Email Updates :