Watch Trump's interview on Sean Hannity Show
What was this interview about?
The interview was conducted on 13th April 2022. Sean Hannity interviewed Donald Trump. During the whole interview, they talked about the Biden administration's Demonstration for the Politicisation of Justice.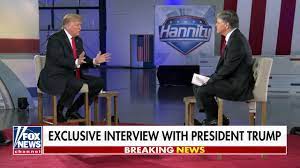 Trump gave the whole interview over a phone call and talked about what's been happening in America.
What did Trump say when inflation rose to its highest number 8.5 per cent in 41 years and also increase wholesale prices and gasoline prices?
Trump mentioned when he was the president of the United States the price of gasoline and also the whole prices were less but now in Biden's administration, it has changed. Due to the change in the prices, it has been very tough for people to move on with their lives as it affects their lifestyle very much. Trump said, "Now the production and factories in some places are closing up due to the chaos of hiked prices." Trump also mentioned that last year air, water and environment were cleaner than today. He also mentioned that in Biden's interviews he said that he would not change his policies and accept Trump's policies.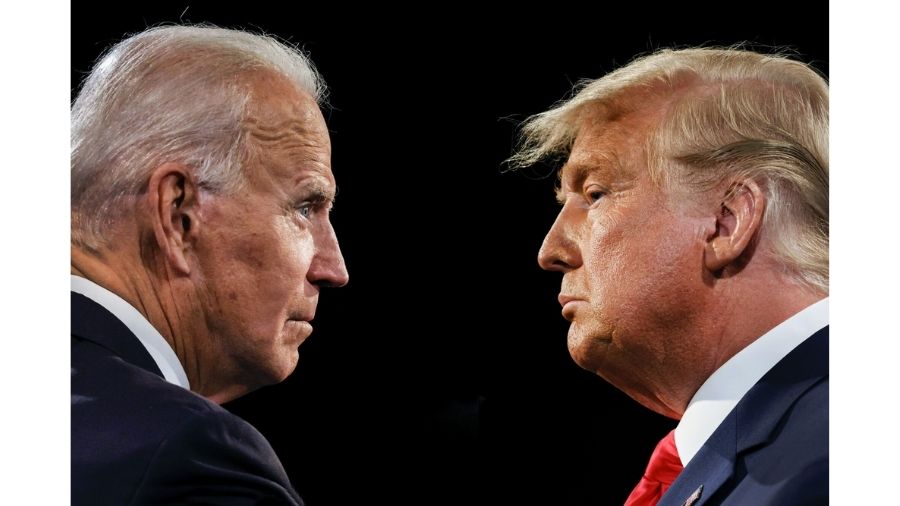 "I'd just concentrate on getting the work done for the people of the United States. You deal with all the media and accommodate the media. They're dishonest, they write contradictory material, and they cite sources that don't source. They're incredibly dishonest, which is why they're called fake news." He clearly stated, "Our country has never been in the worst position than it really is right".
"We are treated with contempt all over the world." Humans no longer have regard for one another, and that is something I would be particularly concerned about. Simply return our country." He added, "getting it back to which we had it."
What should the government do to bring back the energy?
Trump said, "Well, the energy has to return, and it has the ability to come back in a big way. I'm not sure if you've ever heard the phrase 'we must dig up,' is a great phrase, and everything we have to do is dig. We need to take back our energy, and we need to bring down prices, which will leave a ton of cash for our major Problems, especially when one considers what's going on with Russia. It would almost immediately put an end to the war, and we also have a lot of stuff we can do, and we must do them quickly because if we don't, we won't have a country left. We need to seal the borders. We must only allow people to enter the country legally. We have a lot of stuff."
Trump also mentioned, "This country has never seen such disaster in such a short period of time".
Hannity Asked Trump how he "rebuilt" NATO
"Don't forget, I rebuilt NATO although the first thing I have noticed once I went there to the first meeting when I became president was that many of the nations just weren't offering to pay, or have been paying far less than they were supposed to," Trump said. "Only eight countries out of a total of 28 were paid in full. Not only were we one of them, but we were also covering the shortfall needed to shield Europe."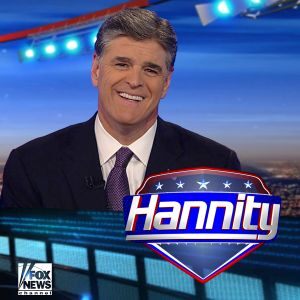 As images of war and corpses in Ukraine flashed across the screen, Trump continued, "We were offering to pay possibly 80percent of the total of NATO to protect them, and then they take full advantage of us here on trade since, on trading activities, it was every bit as bad as China."
"They took care of me. On trade, they treated us disgustingly. We changed a lot of that, but they were extremely tough on trade," Trump continued, slamming the United States' classical European allies like Germany."
About Sean Hannity
Sean Patrick Hannity is a conservative political commentator and talk show host from the United States. He hosts The Sean Hannity Show, a broadcast talk radio program, and has also hosted Hannity, a Fox News commentary programme, since 2009. In 1989, Hannity started working as a general contractor and decided to volunteer as a talk show host at the University of California, Santa Barbara.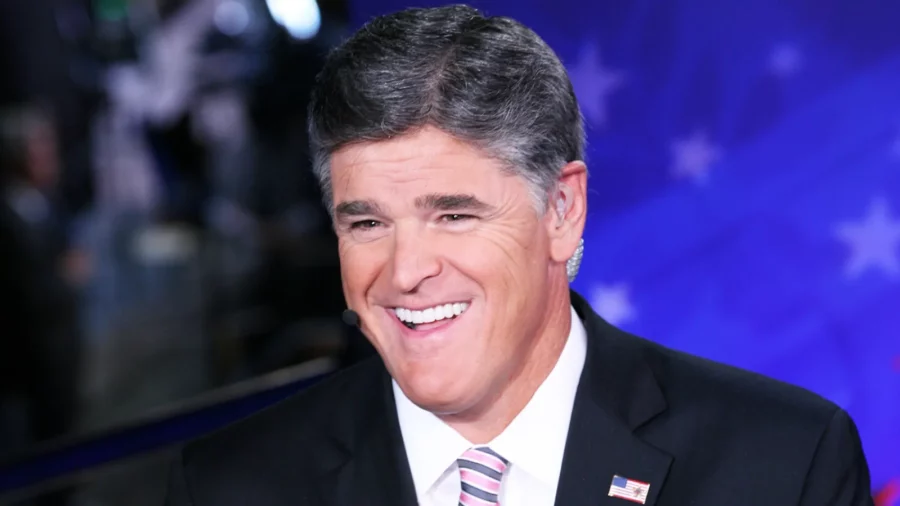 He went on to work for WVNN in Athens, Alabama, and then WGST in Atlanta. He continued to work at Creative agency in New York until 2013 after leaving WGST. Hannity has been with WOR since 2014. In January 2008, Colmes announced his departure. Hannity has received numerous awards, including an honorary doctorate from Liberty University.
What are The Sean Hannity show Timings?
Sean Hannity hosts The Sean Hannity Show, a right-wing conservative talk radio show. Every weekday from 3 p.m. to 6 p.m. ET, the program is broadcast live.

Hannity's show was created in the New York studios of the radio program WOR and occasionally broadcast via ISDN from his home on Centre Island, New York.

Subscribe to Email Updates :