Watch Donald Trump Live at Caucus event OTTUMWA, Iowa. Former President Donald Trump is set to make a stop in the Heartland Today in the middle of a fall campaign push aimed at locking in supporters with large organizing events.
The leading Republican candidate is scheduled to be in Ottumwa on Sunday afternoon. He will be making remarks at a caucus event held at the Bridge View Center.
Watch Donald Trump Live at Caucus Event OTTUMWA, Iowa
President Trump Expected to Give a Remark at 3:30 PM ET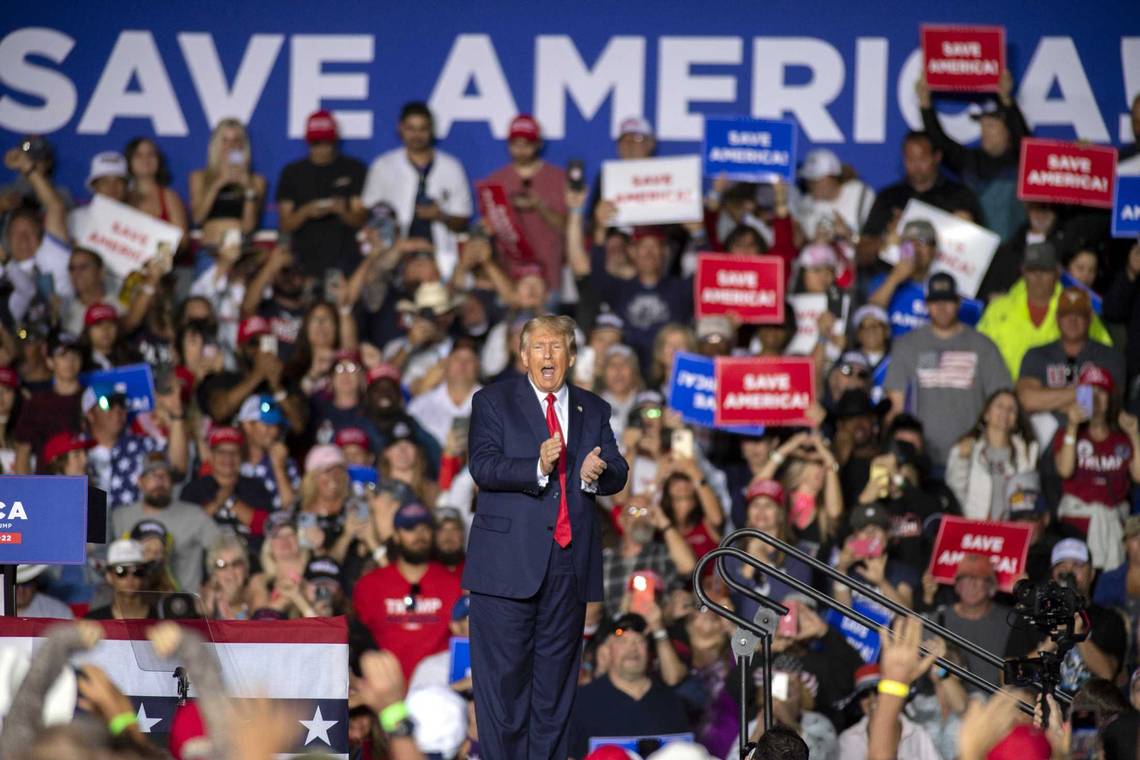 Team Trump will host the Iowa Commit to Caucus event at the Bridge View Center in Ottumwa. Doors will open at 11:30 a.m. Sunday, and the president's remarks are set to begin at 3:30 PM
Tickets for the event are limited and are a first come, first served basis.
As he has with his other recent travels to the leadoff caucus state, Trump will campaign in an area that formerly supported Democrats but has embraced him.
Trump was planning to headline an afternoon event in Ottumwa, where his campaign was expecting more than 1,000 potential supporters. The small city is a hub in eastern Iowa and the seat of Wapello County, one of 31 counties Trump carried in 2016 that Democrat Barack Obama had won four years earlier.
Last Speech: Watch Donald Trump Live at GOP Convention Anaheim, CA
Trump is ramping up his travel in Iowa, which kicks off the Republican nomination calendar with the Jan. 15 caucuses. He has scheduled several visits to the state this month.
Signup For Our Newsletter