Watch Mike Lindell at Cowboys Logic
What's this episode about?
In this episode of the show Cowboy Logic, Donna Fiducia former (Fox News Channel Anchor) and Don Neuen interviewed Mike Lindell, who is an American businessman, conservative political activist, and conspiracy theorist and also the founder and CEO of My Pillow.
In this interview, Donna Fiducia tells Mike Lindell that he was with former President Donald Trump in every single rally to support him. Mike opened up about his pillow company, a product of his company and his company's logic promo code which is 1776.


Mike talked about the 2020 presidential elections that took place in America and said that it was the most unfair election ever in the history of America and unfortunately no one took a stand against it. He said that many people had started babbling after he funded Trump but no one cares that one press on the ballot can change the life of a person. He mainly talked about the presidential elections of 2020 in the interview with Donna Fiducia and Donn Neuen.
About Cowboy Logic Show
Cowboy Logic was developed in 2008 as Don Neuen's tirade on social media. After the foundation of Cowboy Logic, his babble became popular, mainly on Facebook, with debates that continued for many days, sometimes in weeks on centred subjects such as Obama and his failed policies, the GOP Establishment, RINOs, Socialists, Marxists, and Corrupt Politicians.
In early 2013, Neuen and his wife, Donna Fiducia (former Fox News Channel Anchor) decided to start their own Internet-based radio show: 'Cowboy Logic Radio' after finding themselves screaming at the television in revulsion.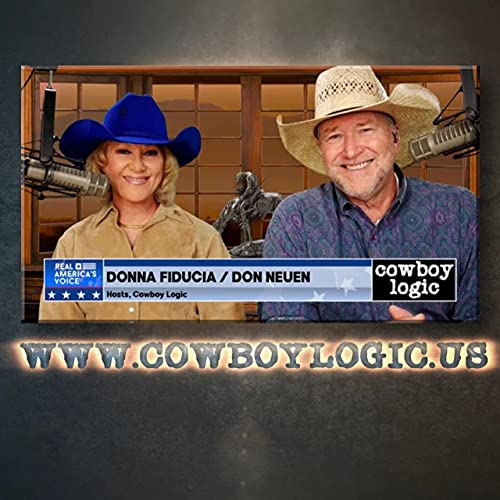 Donna Fiducia, former anchor of Fox News Channel, and her husband Don Neuen, who is a politically incorrect Conservative Cowboy, team up each week to deliver headlines and interviews with high-profile guests. They come together and their combination provides humor, as well as they also provide highly assessed knowledge on a wide variety of subjects that include politics, current events and the military With well-known and impressive guests such as Sidney Powell, Dr. Li Meng Yan, Clare M. Lopez, Gordon Chang, Dr. Lee Merritt, Dr. David Martin, Dinesh D'Souza, Judge Jeanine Pirro, NYPD Commissioner Bernard Kerik, Dr. Peter Vincent Pry, Jovan Pulitzer, LTG Jerry Boykin, Kris "Tanto" Paronto, LTC "Buzz" Patterson, Rep. Marjorie Taylor Greene, MG Paul E. Vallely, Lisa Daftari, LTG Tom McInerney, Alan Derschowitz, Jerome Corsi, Tom Del Beccaro, Brigitte Gabriel, Nonie Darwish, Amil Imani, Nagi Najjar, Tom Trento, Dr. Martin Sherman, Gerald Molen, Michael Cutler, Bill Donohue, Tom DeWeese, Pamela Geller and many more. The Cowboy Logic delivers more in-depth interviews than any other show can do.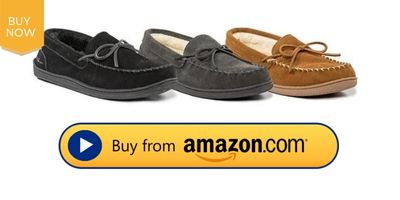 Within a month they formed WDFP-Restoring America Radio as an Internet-based radio network, and also created and produced original Conservative Talk Radio shows such as "Black Man Thinking", "The Denise Simon Experience", "The Truth About South Africa", and "Squashing Liberalism" over few months
In 2015, Fiducia and Neuen formed a partnership with Premo Mondone, founder of Red State Talk Radio, to create the Dominant Force in Conservative Internet Talk Radio.
About Mike Lindell
Michael James Lindell was born on  28 June 1961 and is an American businessman, conservative political activist, and conspiracy theorist. He is also the founder and CEO of My Pillow, which is a pillow, bedding, and slipper manufacturing company. Mike is also known as the My Pillow Guy.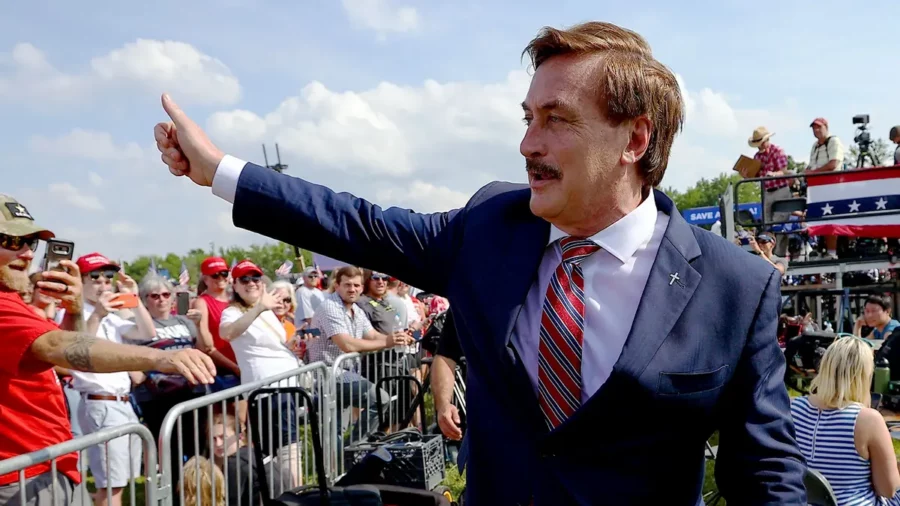 Lindell is a fabled supporter and advisor of former U.S. President Donald Trump. Lindell played an important role in supporting and financing Trump's attempts to overturn the election result after Trump's defeat in the 2020 presidential election.
He also spread false conspiracy theories about popular electoral fraud in that election. He has also been an active supporter of the toxic plant extract oleandrin, which works as an alternative medicine cure for COVID-19.
About Donna Fiducia
Donna Fiducia was born on 5th December 1956 is an American media personality who worked in New York television and radio for 26 years and also served as an anchor at The Fox News Channel. She was hired as an anchor and live host by the Fox News Channel in New York in September 1999. anchorwoman. In late 2006, she moved to Georgia after resigning from Fox. She had worked at Fox-owned WNYW in New York City before working there.
During her four years at WNYW, she was a common assignment reporter for the 10 o'clock news, Live At Five, the 6 and 11 o'clock news and Weekend Today. She also anchored Good Day New York and Good Day Sunday, where she anchored the news as well as performed celebrity and lifestyle interviews. Fiducia earned national recognition as the host of Entertainment Watch on VH-1, where she featured entertainment news and celebrity interviews from movie stars to musicians too.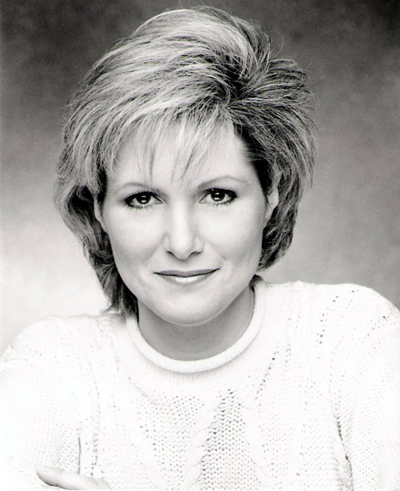 Fiducia began her career at Shadow Traffic in New York. She went on to report from WNBC Radio's "N Copter", where she worked daily with Howard Stern and Don Imus. She was news director and morning news anchor of the famed rock radio station WNEW-FM.
Fiducia also debuted in the first rap-influenced feature-length movie, Tougher Than Leather with Run DMC. She played the role of an anchor in the 1980 CBS television show named The Equalizer. In 2006, she again played the role of a journalist in the movie "Being Michael Madsen".
In 2013, Fiducia co-founded WDFP-Restoring America Radio which is an Internet-based Conservative Talk Radio network. She co-hosts Cowboy Logic Radio with Don Neuen. Fiducia and Neuen partnered with Major General Paul E. Vallely and his organization, Stand Up America US and they are members of the Stand Up America US Kitchen Cabinet of Advisors.
About Don Neuen
Don Neuen, also known as Donald Neuen, was formerly a distinguished Professor of Conducting and Director of Choral Activities at the University of California, Los Angeles. He is an American choral conductor, composer, arranger, editor, and also an educator.  He conducted the UCLA Chorale while teaching courses in conducting and directing one of the most respected graduate programs in choral conducting in the United States. He was 80 years old when he retired.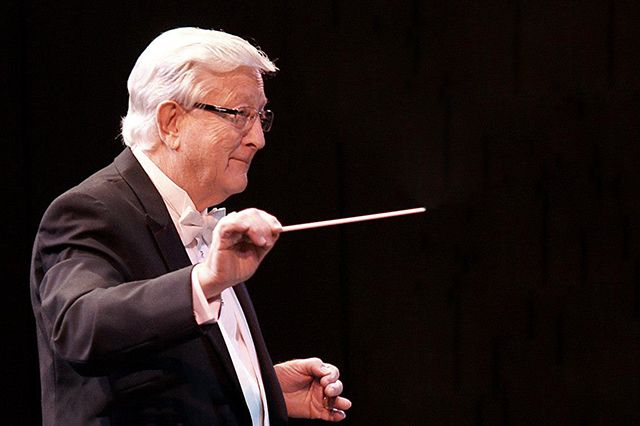 Neuen has also served as the faculty at the  University of Wisconsin, University of Tennessee, Ball State University, and Georgia State University.
Neuen is a National Patron of Delta Omicron, an international proficient music organization.
Neuen led the Los Angeles-based Angeles Chorale as Artistic Director for 13 years, from the year 1996 to 2009. He was the former director of the Cathedral Choir at the Crystal Cathedral in Garden Grove, California.

Subscribe to Email Updates :