Michele Swinick, founder of Save My Freedom, will host a portion of the "Defend Your Voice" virtual summit with a number of other conservative influencers. Dinesh D'Souza, Mike Lindell, Clay Clark, Mel K, Leigh Dundas, Kevin Sorbo, Matt & Joy Thayer, and more are scheduled to appear at the summit, organized by Defend Our Union, on June 4 at 6pm eastern.
"It is an honor for Save My Freedom to be represented at such an important event," Swinick said. The time is right for us to shine, and if we unite to spread our message, it will have greater impact. Joshua calls us to be courageous and strong, and there has never been a more important moment to find that courage."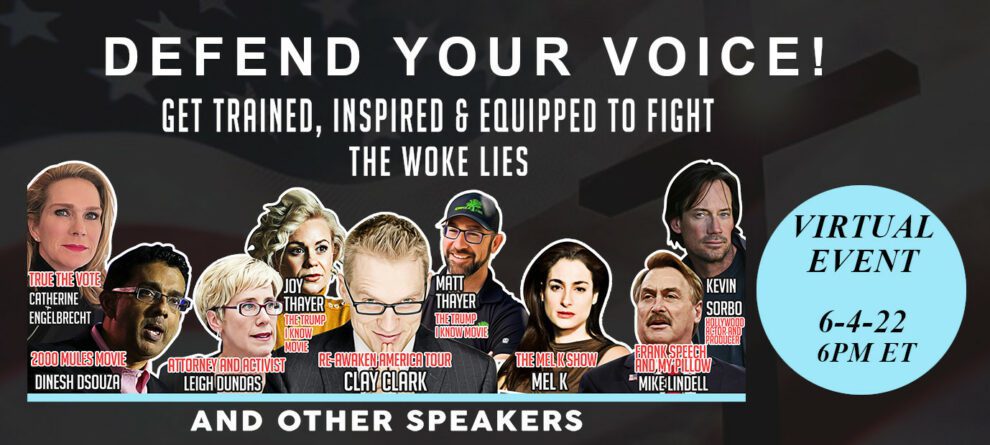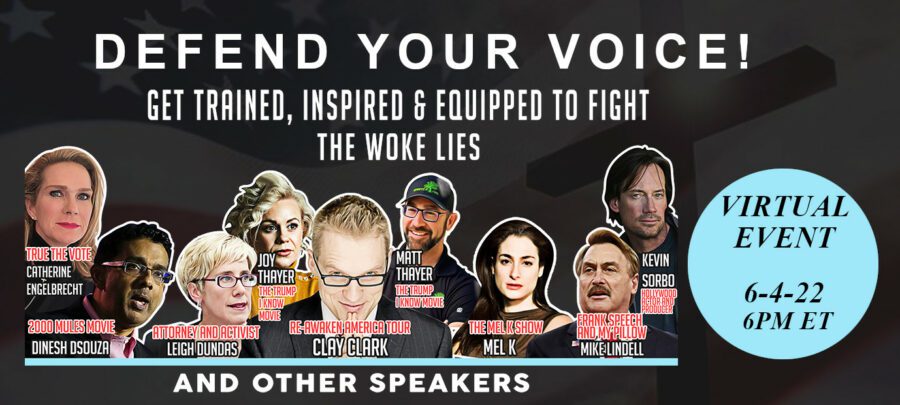 Swinick is no stranger to bringing people together under the message of courage. Her Everything Home Talk Radio Show has been on air since 2018, providing its audience with insightful, thought-provoking expertise from leaders across all industries. Due to popular demand, a TV Show was added in January of 2022. Now, her latest project will be featured at the Defend Your Voice summit, equipping Conservatives with tools and information to fight the coordinated media attacks on traditional American values.
Watch Defend Your Voice Summit Live Stream
The Summit will live at  6 PM EST.
It is more important than ever that we are uniting to spread our message. This is truly our Joshua Moment – we are called to be strong & courageous; Learn how to find that courage and what to do!— Michele Swinick – Founder of the Save My Freedom Movement
Guest Speakers for Defend Your Voice Summit
2000 Mules Movie Director Dinesh D'Souza, My Pellow CEO Mike Lindell, Clay Clark, Mel K, Leigh Dundas, Kevin Sorbo, Matt & Joy Thayer, and more are scheduled to appear at the summit.
Americans will be trained in how to fight against censorship of conservative voices at the summit. The event will feature Mike Lindell, the CEO of MyPillow, Dinesh D'Souza, the producer of "2000 Mules," and Catherine Engelbrecht, the founder of True the Vote.
Here the Name of Guest Speakers:
Dinesh D'Souza
Mike Lindell
Clay Clark
Mel K
Leigh Dundas
Kevin Sorbo
Matt & Joy Thayer
Catherine Engelbrecht
Steps to Register for Defend Your Voice Virtual Summit
No Travel, Attend this Virtual Summit from your home or office. Imagine speaking with your friends, family and co-workers so that they HEAR your message. Imagine protecting this country from the WOKE lies with what you say and hear!
Here is a Steps to Register Virtual Summit:
Go to defendourunion.org


Scroll Down You Will Get a register Button in the left. Click On Register Button.
You will Redirected to the Next page Click on Start to register for Summit.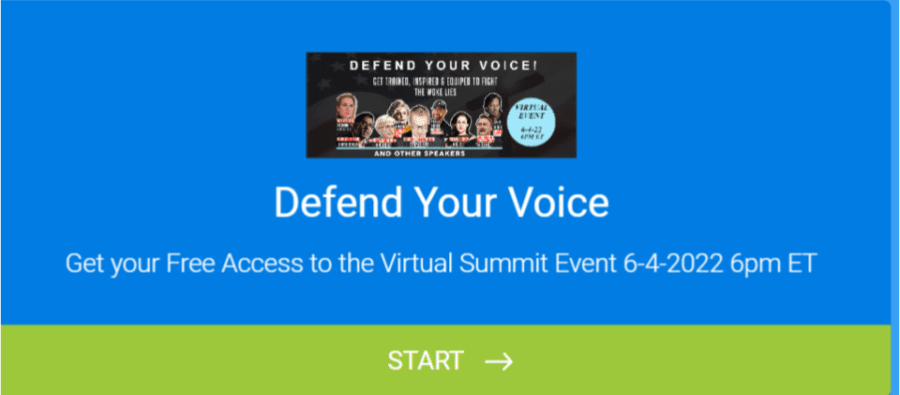 Enter your First and Last Name, then Next.

Next Enter Your Email and Enter Confirm Email. Then Click on Next

Enter Your Phone Number, Click Next


You Will Get the Virtual Submit Link Click and Join.
Defend Our Union hopes to encourage Americans to "engage in the information war" and defend their voices. by providing them with the knowledge needed to fight back against the Fake News Media, Big Tech, and liberal ideology in America.
The event preview states, "At this summit, you will understand how to fight the…coordinated media attack on traditional American values. How America's adversaries construct messaging to manipulate and distract. What Disney, Karl Schwab, and Noah Yuval Harari have in common. Who is the most dangerous man at the World Economic Forum?"

Subscribe to Email Updates :