Watch Donald Turmp Full video with Lou Dobbs
According to its official website, this podcast by Lou Dobbs is recognized as "a podcast for all lovers of America." Lou Dobbs is well-known for his support for former President Donald Trump.
Trump on America's current condition under Biden's rule
After welcoming the former President, Dobbs asked Trump for his take on the shortcomings of the current government.
Trump started by saying, "well I don't think we have ever had a time quite like this. I think our country has never felt so low or been so low, I don't think there has ever been an embarrassment like what we are going through right now."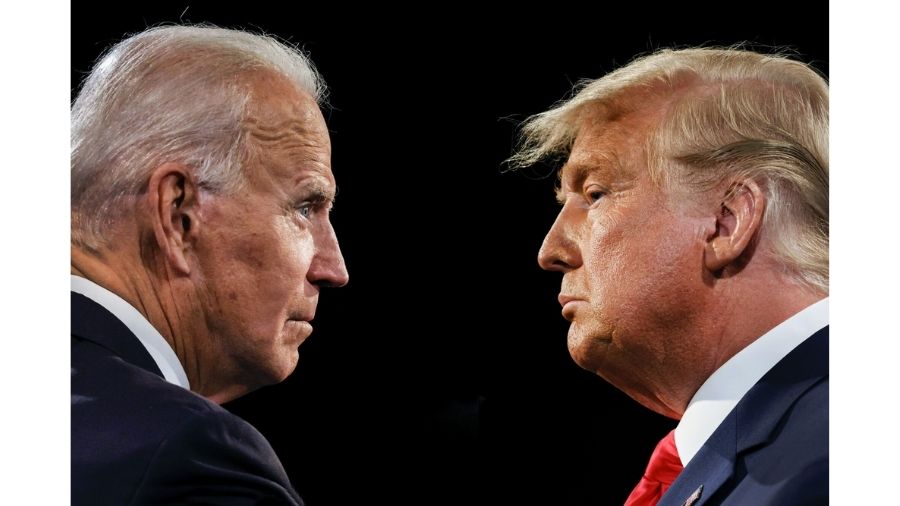 Then, he talked about the poor conditions of the country's soldiers. He said, "when you look at our borders and I think specifically what happened in Afghanistan, where we surrendered and there was no reason, we didn't lose a soldier in 18 months and they were not gonna mess around with us and for some reason, we just cut badly wounded soldiers.. that people don't talk about there has never been any time like this."
Trump hates America's trajectory under Biden
Donald Trump compares Joe Biden's administration to his own. He discusses a variety of topics, including inflation, industry, and taxation, and indicates that if the republican administration is elected, all of these flaws will be addressed.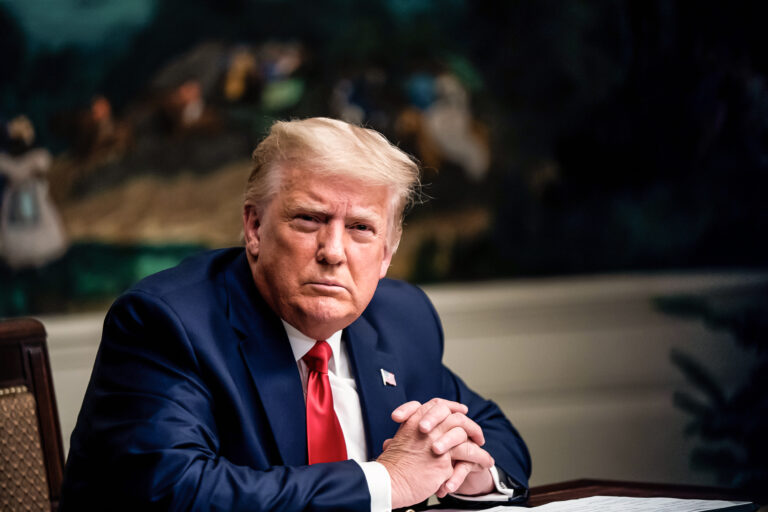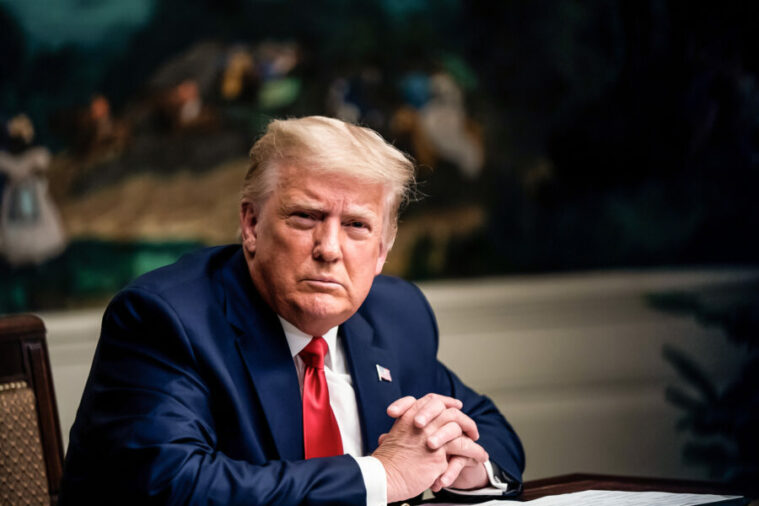 He says "I think our country has never been in this position where we are not respected as a country and we are no longer respected for our leadership."
During his presidency, Donald Trump remembered China paying significant sums of taxes. He said, "we had it so strong we had everything going the biggest tax cut the biggest regulation cuts in history. We had it going, we were respected by everyone and China was paying us billions and billions of dollars. They never paid 10 cents in taxes." Due to his incompetence to manage the economy, Biden recently received the lowest job approval rating in history.
Donald Trump talked about how inflation is sweeping the country and causing individuals to suffer as a result
He said, "We saved the steel industry, we saved our auto industry and so many things we did that were so great. We were just cruising and now you look at what's going on with inflation. We had no inflation, there were no supply chain problems. Supply chain, nobody even talks about it. It was almost automatic. Nobody even heard the term supply chain. This was something that automatically adjusted and now it's a disaster and stores are empty. The shelves are empty."
Most importantly, he lamented how America has lost its reputation as a result of weak administration throughout the country.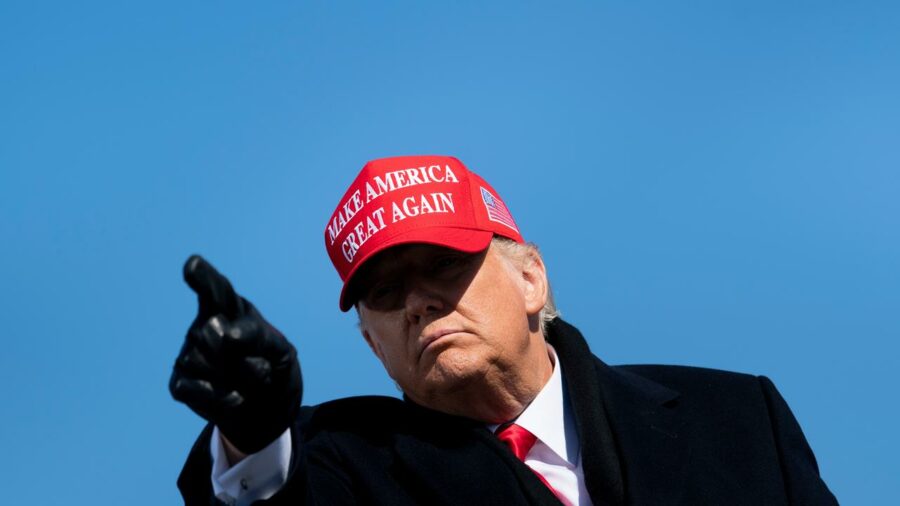 Trump grieved, saying, "nobody has ever seen a situation like this. But most importantly we are not respected as a country anymore. We not only didn't have inflation we had it better than that."
He expressed his want for a better scenario for Americans, saying, "our country still has a chance. If we do things correctly, if we do things right; and if we do things quickly, our country can be back and we can be even better than that."
Grief on Afghanistan issue
He asserted that the current government left the Americans embarrassed. He went on to say, "I do believe that the embarrassment we suffered from Afghanistan which we are still suffering from the hostages over there, and leaving 85 billion dollars of equipment behind is not even imaginable…"
He added, "I think that was a really big moment! the world is no longer respecting us.. the world is no longer listening to us, and in certain cases you know they are not even returning the president's phone call, which is unthinkable to see what is going on… You wouldn't even think it would be possible and it's very embarrassing to have a staff correcting so often."
On the economic crisis, the former President said, "you have the inflation and the energy problem, never asking OPEC to help us, Russia and China or negotiating our Nuclear deal. We would have done the deal in weeks if the election wasn't rigged."
About Lou Dobbs
Louis Carl Dobbs is a former television broadcaster, political pundit, and author who hosted Lou Dobbs Tonight from 2003 to 2009 and from 2011 to 2021. He's been hosting The Great America Show on iHeartRadio and loudobbs.com since 2021.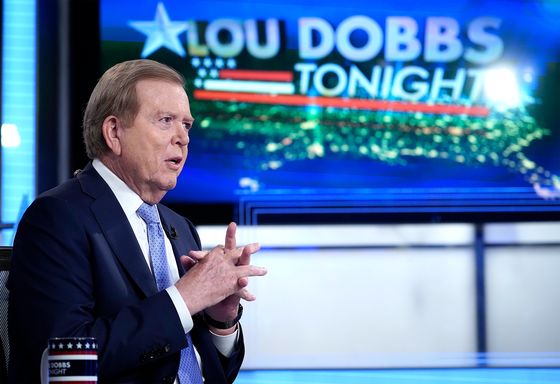 Dobbs' reporting of Trump's presidency was mostly positive, with some sites labelling it as sycophantic and fawning. "You have accomplished so much" Dobbs stated in a November 2017 interview with Trump, later adding that Trump was "one of the most loved and respected" presidents "in history." The interview was described as a "courtier-like session" by the New York Times, by Dobbs. It was said that he didn't ask questions as open his mouth and let rose petals fall out.
Dobbs was among those who stated that persons linked with Antifa were involved in the January 2021 takeover of the United States Capitol by Trump loyalists.

Subscribe to Email Updates :