The Westmoreland Agricultural Fair Association was founded in 1954, and in 1957, it acquired a nearby farm to serve as a permanent home for the burgeoning Westmoreland Fair.
Over the years, the Fair's Board of Directors, which consists of 21 volunteers who are passionate about agriculture and the fair, have constructed 20 structures, including barns, pavilions, a small arena with a stage, and a Grandstand Arena with a roof and seating for 5,000 people and room to expand to over 8,000 people.
The annual Westmoreland Fair in August, the Overly's Country Christmas in December, the PA Arts & Crafts Labor Day Festival during Labor Day weekend, and Lonesome Valley Farms – Valley of Terror in October are all held at the Westmoreland Fairgrounds.
Westmoreland Fairgrounds Greensburg Parking Guide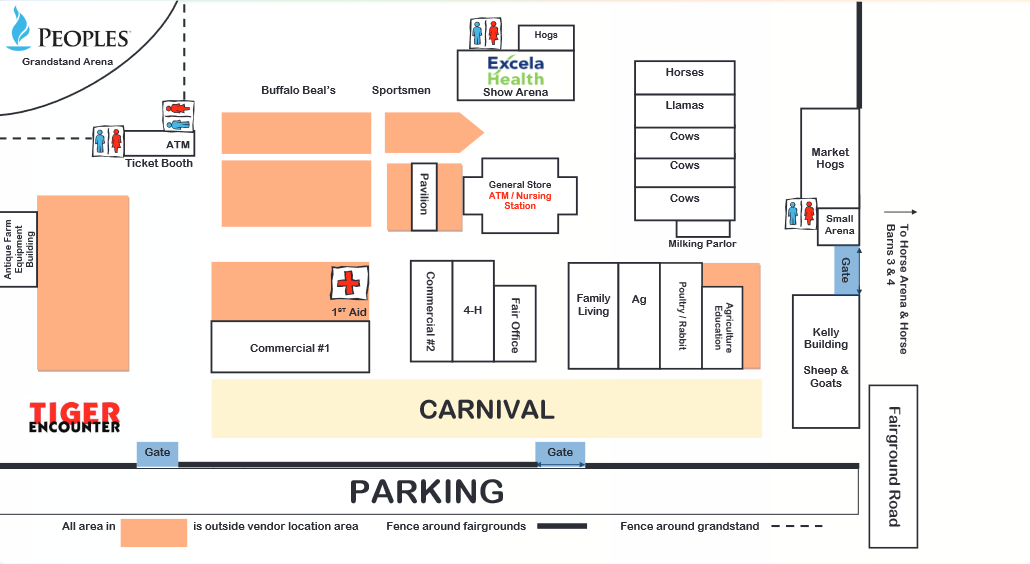 As you can see from the map above, the parking area is generous and it will seem even more so, when you look at real images of the fairgrounds.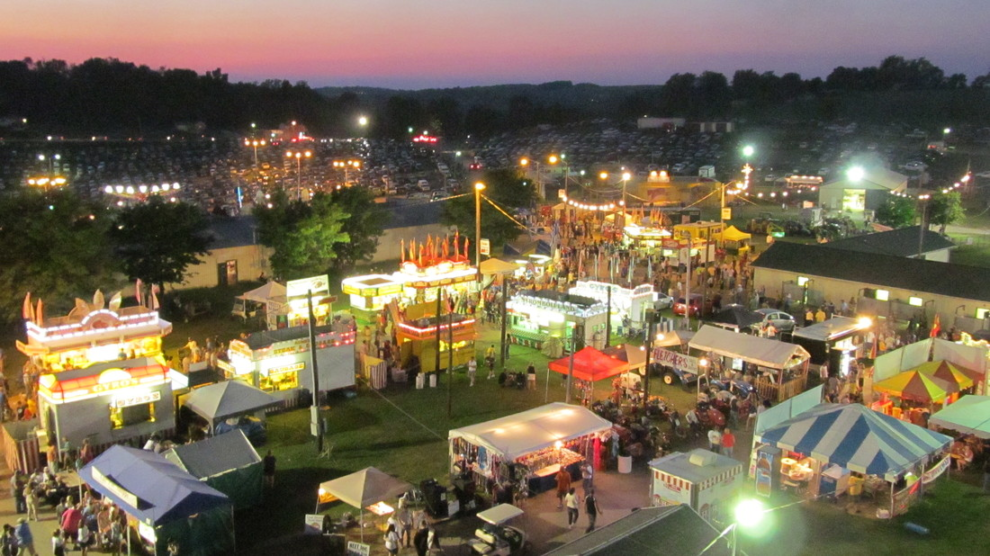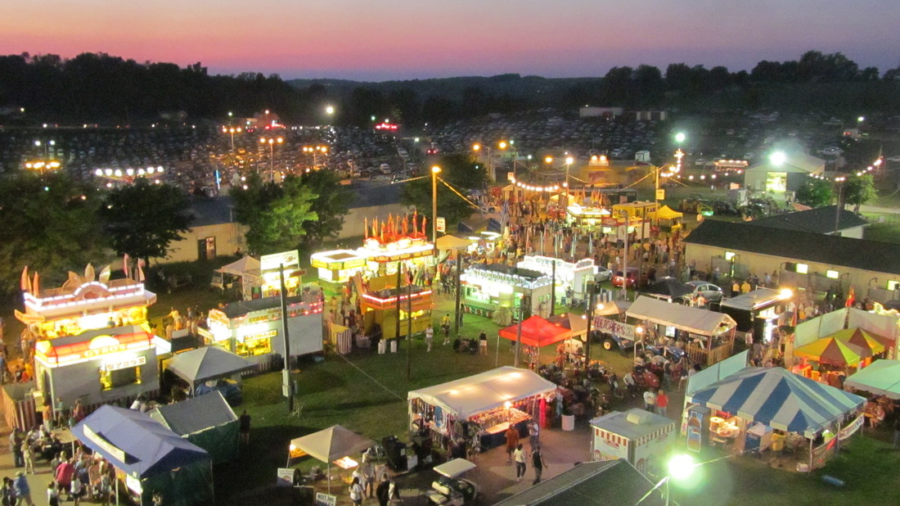 The parking can be quite a hassle in the busiest of hours as you can clearly see that the parking space is completely filled. The parking space is ample, but tailgating is not allowed.
Parking options and alternatives
Parking is free if you choose to park in the parking space adjacent to the fairgrounds. There are also other parking spaces nearby that are an alternative that we will talk about if you are late to the event. In cases like these, where you can't park in the official parking spots, distance is of course a caveat. As you will have to walk to and from the fairgrounds to your parking spot, parking price could also be a problem. This is why, in some cases, street parking is the best option. So, if you aren't able to make it in time and find yourself looking at a slurry of cars jumbled up in the parking space, here are some alternatives.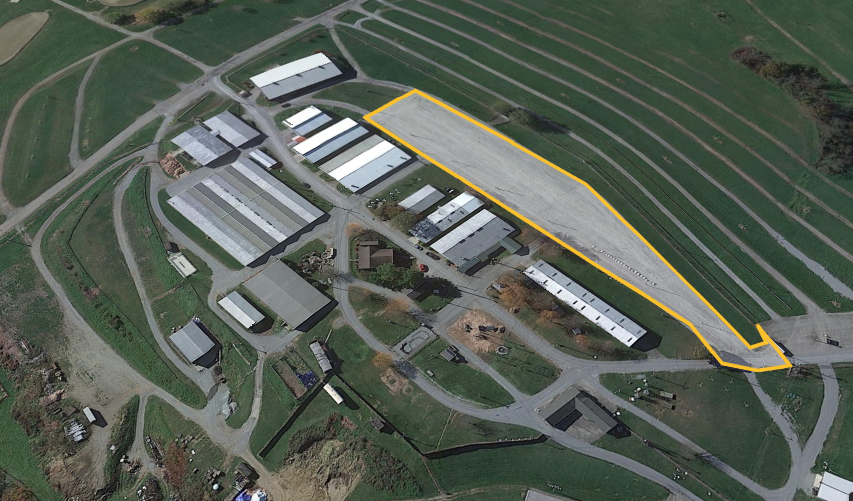 Here you can see that there are lots of other parking choices that are also near to the fairgrounds, but if not all, most of them are street parking. The area highlighted in this image is the official parking area of the fairgrounds. Now let's see all of the parking options that you can go for if you can't park in the official one.


All of the areas marked in red are other possible parking spots, parking on the side of the road seems to be the best option as it's not too far away from the fairgrounds. The roads are also very long and empty, so parking there won't be a problem for your car either.
Tailgating at Westmoreland Fairgrounds
Tailgating is not allowed at the fairgrounds. Action may be taken against you if you engage in tailgating at Westmoreland Fairgrounds.
Parking Tips
The parking area at the Fairgrounds is rather large, so you will have no problem parking in it. The best tip here is to avoid going at the busiest times, for example, when there is a fair or a large event.
Another tip would be to park in the alternative areas that are mentioned above if you have no choice but to go at a busy time. Most likely, the on-site parking will be filled up and you will have no other choice but to pick another parking spot. However, I would still recommend that you park in other spots at a large event, even if the on-site parking is empty. This is because the parking spot will likely get quite busy, and in that scuffle, quite a few cars can get scratched, nicked or bumped. So, better be safe than sorry, and park in another spot.
Public transit to Westmoreland Fairgrounds
This is the closest bus route.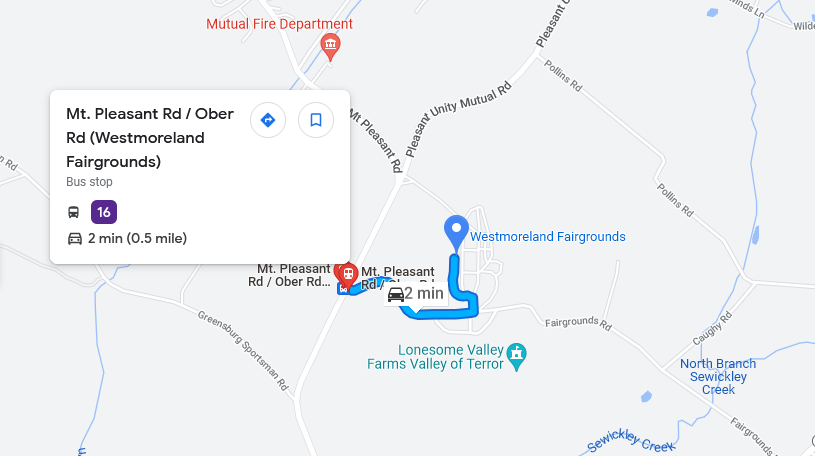 Here are all of the bus routes.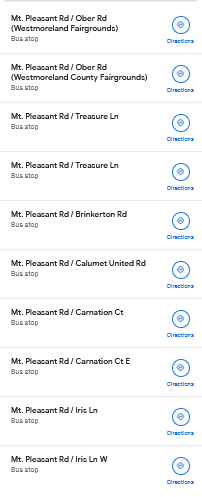 Parking lot price
This information is unknown and we will update it as soon as possible.

Subscribe to Email Updates :