A Bralette is a lightweight bra without an underwire, designed primarily for comfort. Bralette is also sometimes worn as outwear top and is also designed as undershirts for girls developing breasts. Bralette is an amalgamation of a bra and a crop top. It is often crafted with pretty exotic laces and designed in styles.
Bralette is usually non-padded and non-wired, which makes them so comfortable. They have a longline design that extends towards your upper waistline and makes it wearable as underwear too.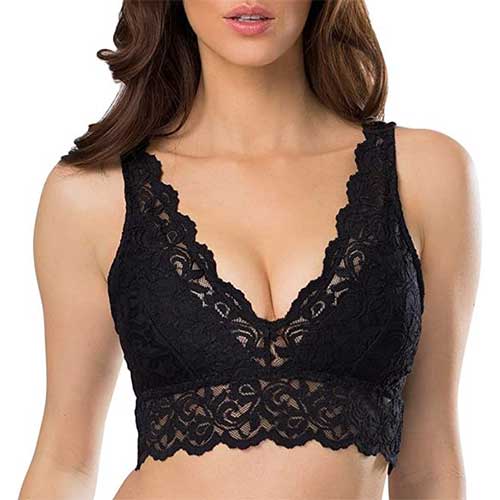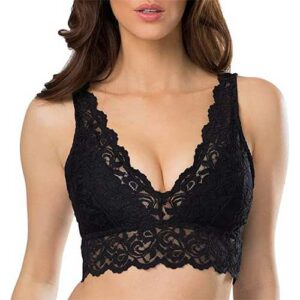 What is the purpose of a Bralette?
The best part about a bralette is that it doubles as innerwear and outwear. you can wear yours in place of a bra( there's no need to wear a bra under a bralette unless you need some added support) or you can wear your bralette in public as a sort of mini crop top.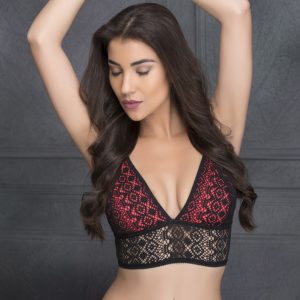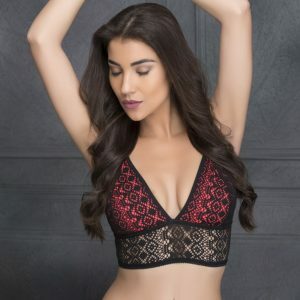 How can you style a Bralette?
The Bralette is more like a crop top. The lacy ones look extremely pretty and you just can not resist flaunting them. You could style a bralette like a top with maxi skirts, palazzos, culottes, under casual blazers, and whatnot!
But if you do not want to expose much skin then you could also style them under deep neck tops and let a little lace peek out. Or you could pick a designer back bralette and style it under the open back or backless tops.
What is the difference between a bra and Bralette?
The main difference between a bra and a bralette is that bralettes are softer, more lightweight, and are usually made without wiring. As a result, they give lighter support than a regular bra.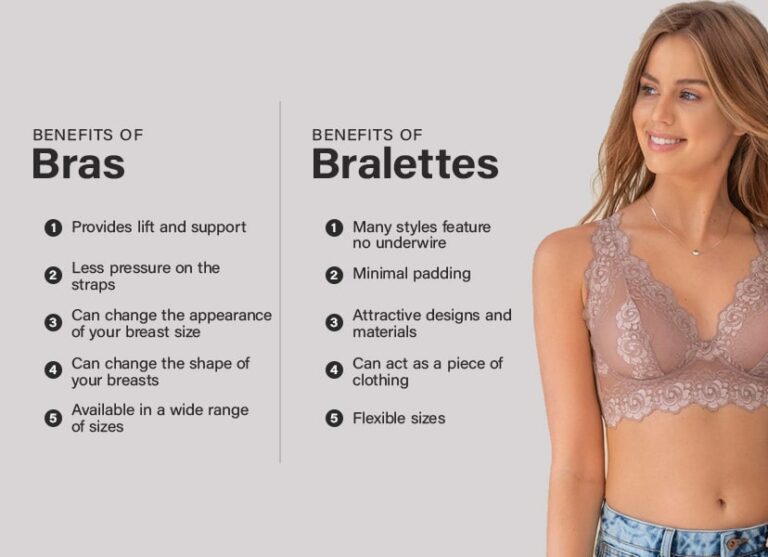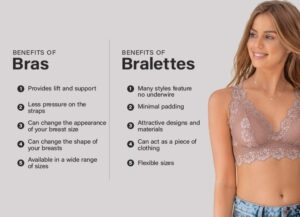 Since many bralette styles typically lack structure, the design focus tends to lean more towards shape vs support. Many women love the more natural look of a bralette rather than attempting to force breasts into the shape of a structured bra style.
Bralettes are supposed to be comfortable and casual, the athleisure unmentionable. "They seem like no fuss," said Kimmy Caldwell, a bra-fit expert and lingerie marketer. "Right now a woman wants to feel like, 'I'm cool, I don't try too hard, I'm totally chill,' and that's sort of like what a bralette seems like to me. You can let bralettes peek out of loose-fitting tops or wear them alone, with underwear and outerwear.
The major differences in the structure, or lack thereof, in the design of a bra vs bralette. While the former typically leverages underwire and structured, padded, and/or lined cups, the latter instead relies on soft cups for coverage at the cost of some shaping and support.
 Purpose and benefits of Bralette
Most women seeking the style put comfort at the top of their list, though per above, may also be focused on fashion if using the bralette as the foundation of an outfit rather than simply an undergarment. As such, the design of a bralette becomes more important in some cases than other factors typically desired in a bra such as smoothing and stay-put straps.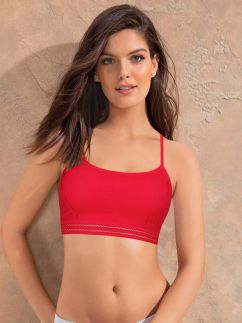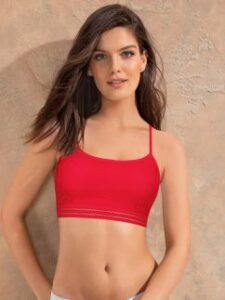 Benefits- The bralette has many benefits, whether worn fashion-forward or for casual comfort. The Features styles for both situations, and for a wide variety of shapes and sizes.
Here are a few points to remember to find your shape.
For full and round breasts (full all over), try triangle plunge shapes
For teardrop breasts (fuller at the bottom), try sweetheart demi silhouettes.
For compact breasts (small cups where you carry your fullness high), try dimensional stretch fabrics or contoured padding
For wide-set breasts (fullness in your sides), try gently curving under wires and generous spacers
For asymmetric breasts (one breast is bigger than the other), try stretch fabrics or shallower contour styles
Aside from finding the right bralette for your breast shape, there is a handful of other qualities you can zone in on to get a great fit, too. "
Why so popular?
In the 2010s and early 2020s, bralettes and soft bras started gaining in popularity, at the expense of underwired and padded bras. At the same time, the popularity of brands like Victoria's secret decreased significantly. In 2017, the sales of cleavage-boosting bras fell by 45% while.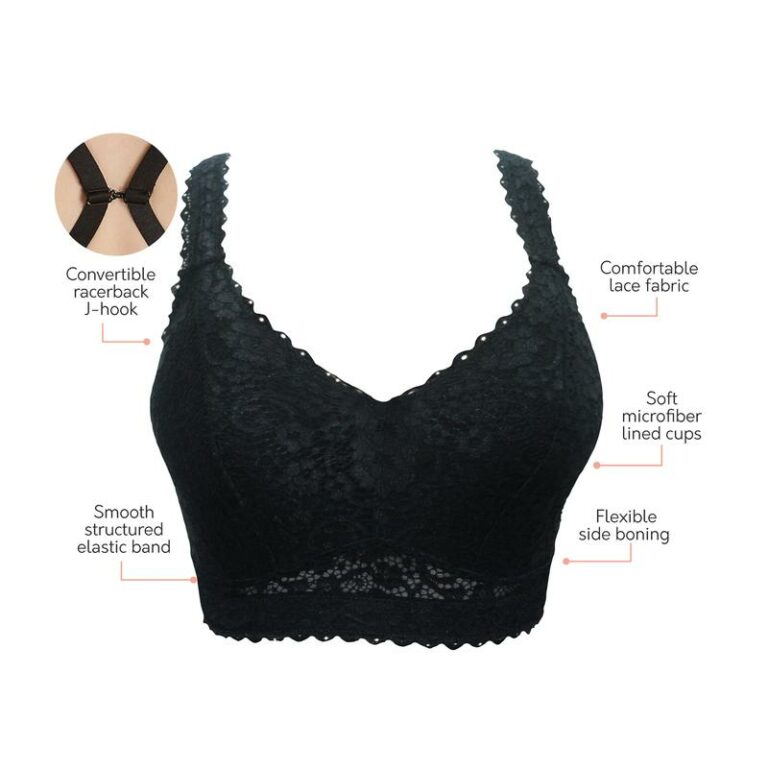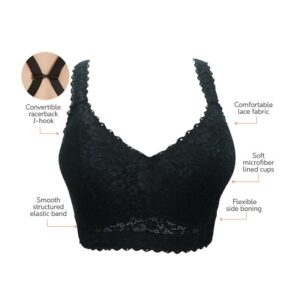 The rising popularity of bralettes to a new focus on the "athlete's body, health and wellbeing, "more than "about the male gaze, while others suggest a connection to the #MeToo movement. Bralette also became popular during the COVID-19 lockdowns due to a focus on comfort while working from home.
There are various types of Bralette that every woman will love to try-
Strapless Lace Bralette

Studded Bralette

Strappy Bralette

Cut-out Bralette

Crochet Bralette

Racerback Bralette

sport Bralette

Hi-neck Bralette

T- Back Bralette

Longline Lace Bralette

seamless Bralette

plunge Bralette

Cross Back Bralette

cage Bralette

Triangle Bralette

Denim Bralette

Triangle Bralette

Cross Back Bralette

Frill Bralette

Plunge Bralette

Bandage Bralette

Knitted Bralette

One-shoulder Bralette

Chain Bralette

Halter Bralette

Zip closer Bralette

Panel Bralette

Tie-Front Bralette

Hooded Bralette

Padded Bralette
Conclusion
These bralettes are so comfortable for women that they can prefer wearing them anytime, anywhere. The best part of the bralette is that it doubles as innerwear and outwear. you can wear yours in place of a bra (there is no need to wear a bra under your bralette unless you need some added support) or you can wear your bralette in public.
Signup For Our Newsletter