The elections in the United States have eyes on them from all over the world, the 2020 presidential elections brought great disgrace to the United States, sufficient evidence suggests that the results of the election were rigged through abuse of the government's framework and political pressure.
Amongst the several events debunking the 2020 election fraud, the Kansas reckoning event is the most recent one, in this article, we are going to take a look at the details of the upcoming, The Reckoning event in Kansas.
What Is The Reckoning Event In Kansas?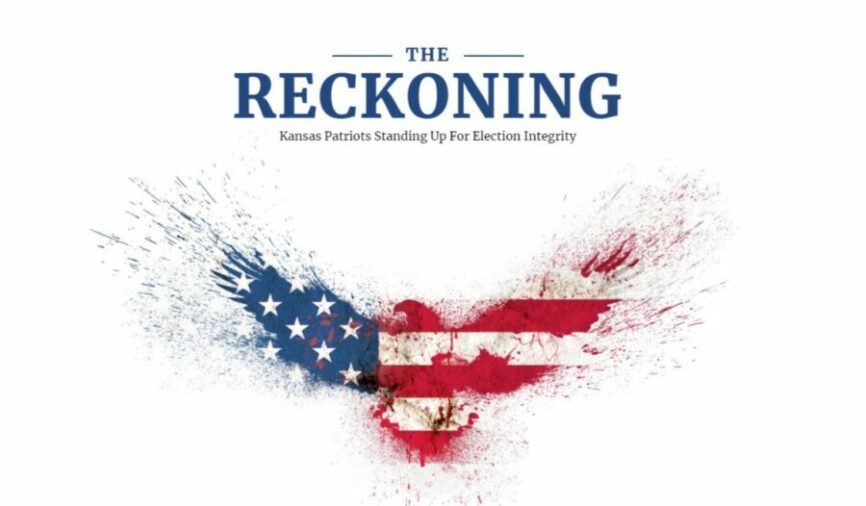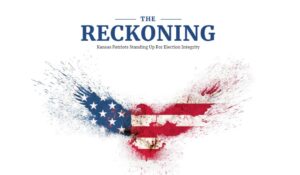 'The Reckoning' event, Kansas, advocates for the Kansas Patriots Standing up for Election Integrity. Renowned people are going to put their views on election integrity and the horrible crimes against election integrity and democracy in the previous elections.
The event is scheduled to take place in Wichita, Kansas on Saturday, October 30, 2021. The event will begin at 1 pm and the ticket fee is $45. The precise location will be revealed 48 hours before the event day.
The Reckoning Event Speakers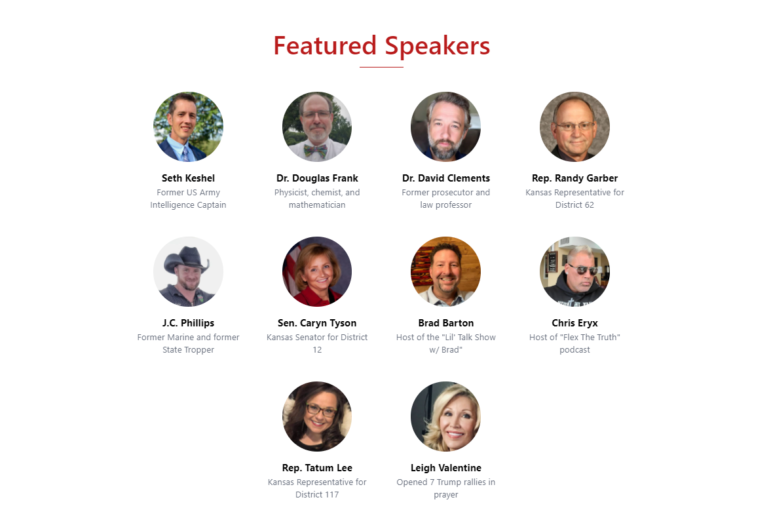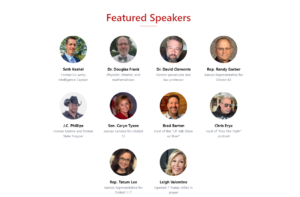 Seth Keshel (Former US Army Intelligence Captain) 
Seth is a 6-year U.S. Army Veteran who formerly served as a Military Intelligence Officer. He has been lately trending since he presented bombshell proof to show the election theft in 2020.
He is an elections specialist, former army captain, a Military Intelligence Officer, and a former baseball commentator.
Douglas Frank (Physicist, Chemist, and Mathematician)
Dr. Douglas Frank recently presented his findings when examining outcomes of the 2020 presidential vote on a Truth & Liberty Coalition live cast.
He uncovered the algorithms that were influencing the election.
David Clements (Former prosecutor and law professor)
Clements provided a fascinating summary of the numerous lawsuits filed following the 2020 election. Having personally examined the pleadings and affidavits, here, he discussed his findings with Robertson School of Government students, staff, supporters of the institution, and other concerned American citizens.
Randy Garber (Kansas Representative for District 62)
Randy Garber (Republican Party) is a member of the Kansas House of Representatives, representing District 62. He took office on January 10, 2011.
Garber (Republican Party) campaigned for re-election to the Kansas House of Representatives to represent District 62.
C. Phillips (Former Marine and former State Tropper) 
J.C. Phillips was a former Marine and former State Tropper and spent many years in that respective profession.
Caryn Tyson (Kansas Senator for District 12)
Caryn Tyson being a Republican member of the Kansas Senate is representing the 12th district since 2013. She replaced Republican Senator Pat Apple, who decided to run in the newly redistricted 37th district, winning that seat.
Brad Barton (Host of the "Lil' Talk Show w/ Brad")
Brad Barton, host of "The Lil' Talk Show with Brad," is a passionate Christian conservative, parent, and truth-teller. He enjoys helping individuals change their life to be larger and greater than they ever imagined they could be!
Chris Eryx (Host of "Flex of Truth" podcast)
Being a host of "Flex of Truth" goes on a live discussion regarding conspiracy theories as well as current events occurring across the globe.
Tatum Lee (Kansas Representative for District 117)
Tatum Lee-Hahn (Republican Party) is a member of the Kansas House of Representatives, representing District 117. She took office on October 30, 2020. Her current term expires on January 8, 2023.
Leigh Valentine (Opened 7 Trump rallies in prayer) 
Leigh Valentine got her degree in both Business Administration and Fashion Merchandising. After earning the title of Miss Missouri USA, she started on a successful career in modeling, in which she appeared in national TV advertisements.
The Bottom Line
It gets utterly important for every United States citizen to be a part of such events and make them successful as only such events are truly able to bring out the wrongdoings of the current government. God Bless the United States!
Signup For Our Newsletter