Back in the past, sir Albert einstein said "nothing travels faster than light", but in 2020 the words by Albert Einstein has been proven wrong in India by the locals and the memers. According to us and everyone else dwelling in India "BINOD" has traveled the fastest and just took a day to reach everyone around in the world. Be it India, America, or any other country "BINOD" is recognized by everyone, but only by its name, not by his physical appearance. "BINOD" has become a trend in India, and people can't resist themselves from being a "BINOD" fan.
Happy 4th of July Memes 2020 – Check Coolest 4th July Funny Memes (Latest)
These days #Binod is trending very fast on social media. All kinds of mimes about #Binod are becoming viral on social media. You will not be able to stop laughing at the memes and videos that are going viral on social media about #Binod. However, this is the biggest question among all, who is Binod after all, and why is this name trending on Twitter?
Who is BINOD?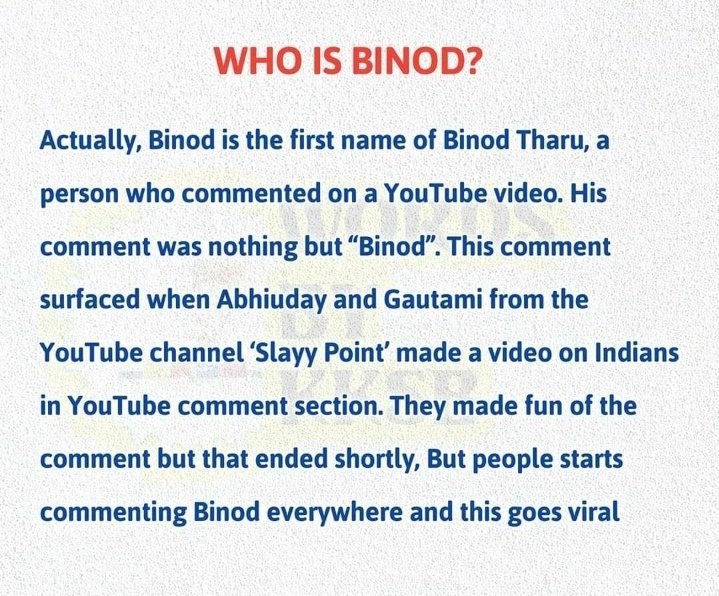 Binod is a person who is unknown to this real-world but indeed gained a lot of popularity among youths and even additional countrymen. The 'BINOD" trend started with a youtube video called "Why Indian Comments Section is Garbage" by the creators Gautami and Abhyudaya who runs a youtube channel named "slay point".
Slay point is a platform where the creator makes any video regarding how Indians spam in a comment section, where a guy named Binod Tharu commented his name in the comment section. While creators Gautami and Abhyudaya came across this comment, it left them speechless and amused. 'BINOD" since then became the most famous meme trend and most talked character amongst desi people.
How did the trend "BINOD" start?
As I mentioned, the "BINOD" trend started with a YouTube video titled "Why the Indian comment section is rubbish" by creators Gautami and Abhyudaya, who own a YouTube channel called "Slay Point". They decided to shoot a video of the Indians spamming in the comment section, where a guy named Binod Tharu commented on his name in the comment section.
Can anyone explain what is this #Binod ? pic.twitter.com/peq9bnUJ48

— Shafquat Afroz (@ShafquatAfroz) August 10, 2020
At the same time, creators Gautami and Abhyudaya stumbled upon this comment, and it left them speechless and amused. 'BINOD' has since become the most famous meme trend and spoken man among desi people. People started spamming comments to other YouTube users with comments as "BINOD" memes go crazy with Binod.
Where is #binod? pic.twitter.com/GfHzRnfDpJ

— @the_articulate_lawyer (@shriyapandey27) August 10, 2020
Damn…. Everything is connected#binod pic.twitter.com/WMTa4Ulr42

— Shubh (@Shubh26045994) August 10, 2020
BINOD Memes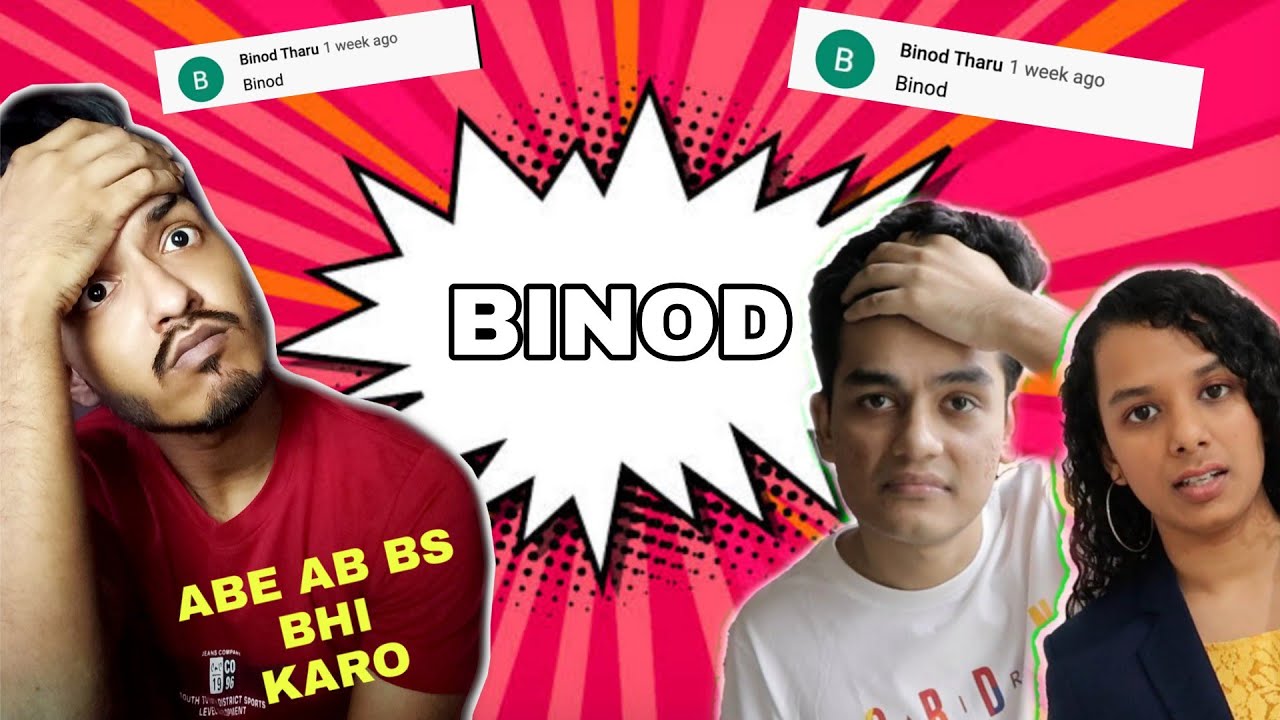 People are busy wondering how Binod would be feeling after gaining popularity and fame, and many people are wondering "how is Binod?'. People started spreading the message that even Hardik Pandya named his newborn son as "Binod" which is sarcastic in its own way. But the sarcasm brought by the name "Binod" is at the next level, and Indians are going crazy over it.
Indians in India hold power to make any person, things or animal trend be it the dialogue "o Bhai Maro Mujhe maro" or "abey saaley" Indians never fail to make memes and make it even more sarcastic. As per our research, Binod is a name given to a male in Bengali, Hindi and Nepali which affirms "joy and enthusiasm".

Subscribe to Email Updates :