Who is DCP Paramjit Singh Dahiya: The late actor Sushant Singh Rajput's case is going through a new revelation with each passing day, especially after the Bihar Police came into the picture. After being unsatisfied with the investigation being done by the Mumbai Police, Sushant's father Krishna Kishore Singh filed a complaint in the Patna Police station and asked them to investigate in this matter.
Sushant Singh Rajput's Case
Earlier on Monday, August 3, alleged that he had warned the Mumbai police regarding the threat to his son back in February, however, they didn't take an action at that time as well as after his death. Singh has issued a video statement describing what led to him to file a complaint with Patna Police. He also thanked Bihar chief minister Nitish Kumar and state minister Sanjay Jha for their support and Patna police for coming to action immediately.
Paramjit Singh Dahiya's connection with Sushant Singh Rajput's Case
Meanwhile, Sushant's family has shared the screenshots of the conversation that happened between the then DCP Bandra Paramjit Singh Dahiya and late actor's brother-in-law IPS officer OP Singh from February 19 to 25. The conversation tells that the DCP Paramjit S Dahiya wrote that he had received the complaint, he had informed it.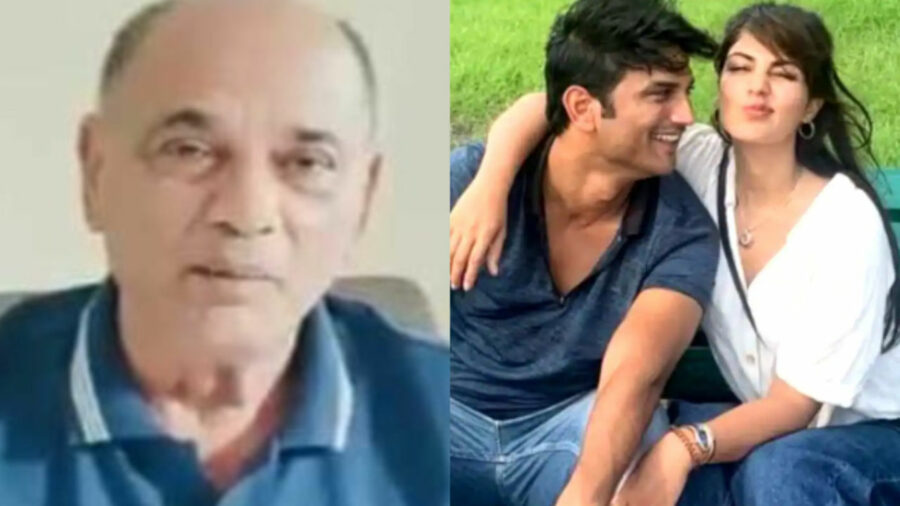 For the uninitiated, Paramjit Singh Dahiya is a former DCP of zone 9 in Mumbai, which includes Bandra. He has recently been transferred to be the DCP of zone 3 in July by Mumbai Police Commissioner Param Bir Singh.
Sushant Singh Rajput's Family WhatsApp Messages Sent To Paramjit Singh Dahiya
OP Singh also shared Sushant's number along with Sushant's Delhi College of Engineering classmate and flatmate Siddharth Pithani aka Buddha. OP informed that Buddha will provide DCP with further information, however, they want that the actor who is alone in Mumbai should be safe.
Another message from OP Singh reads that after few days of acquaintance, Rhea along with her family is staying with Sushant from months at his resort on the pretext of curing his depression. They are handling his business and work since their stay with him and this made him go downhill.
OP Singh further wrote that Sushant called his wife and told that things are no longer in his control and he wants to get free from Rhea's clutches. Sushant stayed with them for 2-3 days and was totally fine, however, he had to go due to his work commitments. However, now he has become restless again as they got to know that Rhea is replacing Sushant's old staff with new of her choice.
Sushant Singh Rajput's case: Rhea kept Sushant for 3 months in the resort
He further wrote that Sushant's third sister who is a lawyer in Delhi and often visits Sushant is worried to see that Sushant has surrendered himself to people who are controlling him and it seems that his life is at risk. Apart from this, the chat also revealed that he was kept in the resort for 3 months by Rhea
Sushant Singh Rajput's case: Mumbai police rejects the claims of Sushant's father of filing a written complaint
However, the Mumbai police rejected K.K. Singh's claims of registering a written complaint to the Bandra police about the threat to late actor's life on February 25. The police also said that Sushant's brother-in-law IPS officer OP Singh had texted then deputy commissioner of police Paramjit Singh Dahiya of zone 9 via WhatsApp. The DCP had told him that nothing can be done without a written complaint. While OP Singh said that the matter is required to be solved informally, the DCP has rejected his plea saying that it was impossible.
Sushant Singh Rajput's case: Sushant's father filed a complaint with Patna police against Rhea Chakraborty
In the 6-page FIR filed by Sushant's father with Patna police against Rhea Chakraborty and five others, accusing them of instigation of suicide along with other crimes, it has been alleged that Rs 15 crore has been transferred from Sushant's Bank account in Kotak Mahindra to some other accounts which are not related to him and Rhea along with some of her family members made Sushant believe that he is not mentally stable.

Subscribe to Email Updates :