Who is Sheriff Mark Lamb Son? Who is Pinal County Sheriff Mark Lamb? Mark Lamb is an American Sheriff. He spent much of his childhood in Hawaii and lived in Argentina, the Philippines, and Panama.
He started a paintball business in Utah, which failed; due to that, he became bankrupt; in 2003, he moved to Arizona. He also worked in pest control before starting his carrier in law enforcement. He was married to Janel. He has five children from the marriage.
Speaking about Mark Lamb's carrier in the police department, he worked for the police department of the Salt River Pima-Maricopa Indian Community for six years. He joined the Pinal County Sheriff's office in 2012. In 2017, Mark Lamb was elected as Sheriff of Pinal County, Arizona, succeeding Paul Babeu. Lamb Belongs to the Republican Party.
Lamb established a charity foundation named as American Sheriff Foundation in 2018. In November 2019, Lamb was asked to enhancement of the security system along the Mexico-United States Border to fight the drug cartels from destroying U.S. National Parks. Also, he appeared in the fifth season of 60 Days In. 
American Sheriff: Traditional Values in a Modern World was self-published by Lamb, who has appeared on Fox News and Newsmax TV. Lamb has supported Stop The Steal Movement.
Back in 2020, he spoke at a convention of the Constitutional Sheriffs and Peace officers Association, which is an organization that states that the sheriffs are the Supreme Legal authority in the United States.
Who is Sheriff Mark Lamb, Son Cooper Lamb?
Mark Lamb has 5 children; amongst all the children, the most talked about is Cooper Lamb, who took the Limelight in the year 2020 when he hit a cyclist in San Tan Valley area.
According to the Maricopa County Sheriff's Office's probable cause statement, the event happened around 6:45 p.m. on July 8, 2020, close to Gary and Judd roads.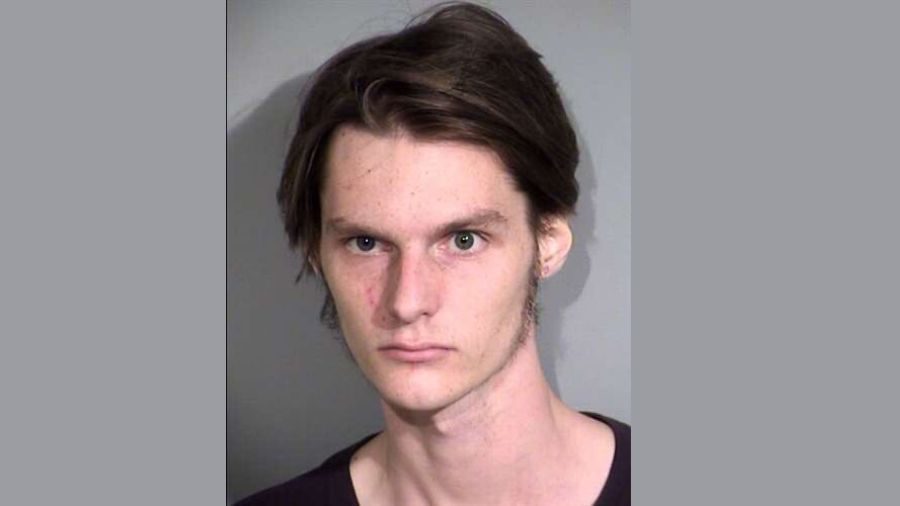 Since Lamb is the son of the sheriff of Pinal County, it was decided to have the Maricopa County Sheriff's Office look into the crash to avoid any potential conflicts of interest.
According to court filings, Lamb, who was 19 then, was driving a car north on Gary Road when he "failed to navigate a tiny left turn in the roadway" and struck the back tire of a mountain bike cyclist who was moving in front of him.
According to court filings, the rider was struck by the car's windshield and roof before being tossed onto a dirt shoulder. According to court records, Lamb exceeded the 35 mph posted speed limit by roughly 50 mph.
The experience severely shook him, and Lazzara predicted he would never recover. "This was a turning point in his life," After the collision, the cyclist's injuries caused speech problems and neurological problems.
According to Lazzara, his client is a "warrior" who has been making an effort to resume the life he had before being hit, including attending therapy sessions. Lazzara stated, "He hopes what happened to him never occurs to another individual, which is why driving while intoxicated is so dangerous.
Also, Read | Contact Sheriff Mark Lamb
"He's a living illustration of the lifelong effects such bad judgments will have." Attorney Lawrence Lazzara defended the cyclist in the civil lawsuit and said that the collision left his client with a catastrophic brain injury and several fractures.
Sheriff Mark Lamb's Wife, Janel Lamb
Sheriff Mark Lamb is married to Janel Lamb, born on September 17, 1974, to Judith Sortedahl and Kevin DeRusha in Duluth, Minnesota. Her childhood was rooted in homesteading and playing in the woods around her home in Minnesota.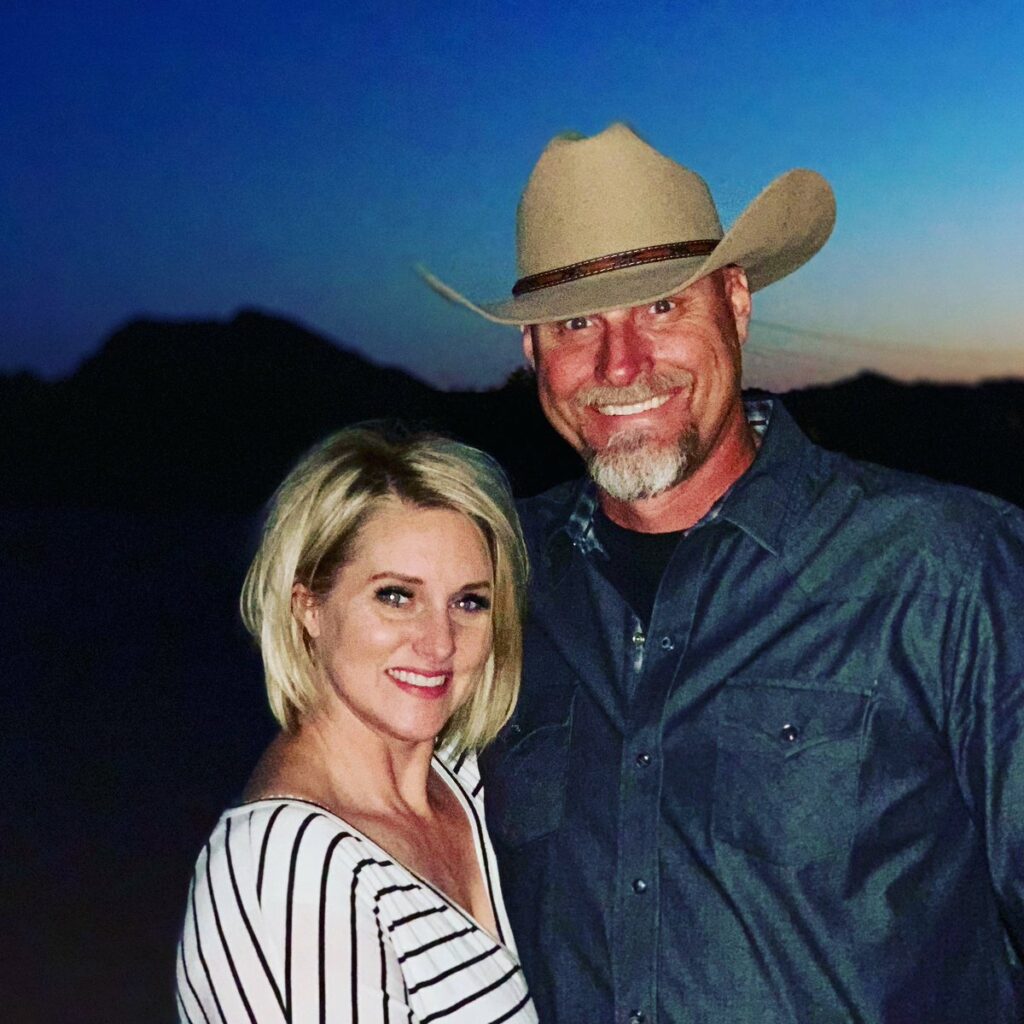 Her family moved to Arizona when she was seven. She attended Edison Elementary, Kino Jr High, and Mountain View High School. After graduating from High School in 1993, she followed her passion for becoming a hairstylist.
Also, Read | Sheriff Mark Lamb Net Worth
On September 23, 1994, she married Mark Lamb, the man she had fallen in love with. She had five children, Cooper, Wyatt, Sadie, Dayton, and Cade, while working in her home salon and pursuing her passion for cosmetology. Over the years, their family relocated to Florida and Utah before returning to Arizona, where they were raised.
She is also an author and wrote a book, The Sheriff's wife, which was the no.1 best-selling book on amazon.
Other Family Members
Lamb has four siblings, Two elder brothers, and a sister. Mark Lamb's father graduated from Thunderbird Business College. Lamb's father died, and he was buried in Panama.
How does Sheriff Mark Lamb's family support him in his work?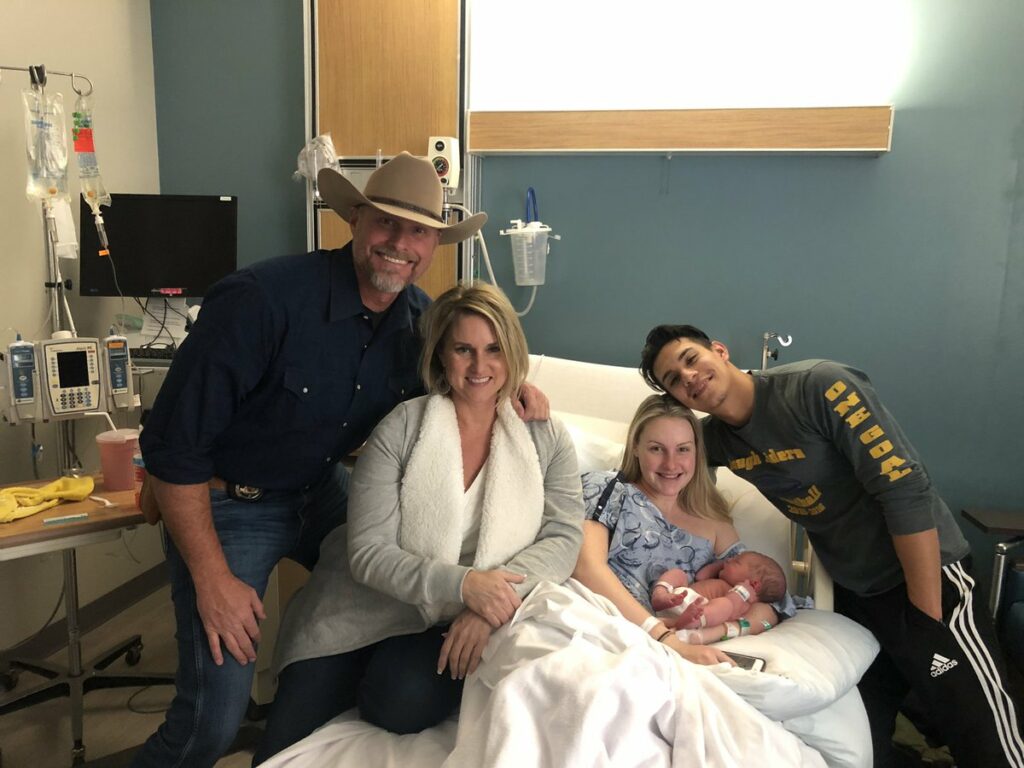 Sheriff Marks Lamb's wife, Janel Lamb, is the backbone of the sheriff. She supported her husband and family as they upheld their true LDS religion while facing obstacles and giving back to their community while raising their family and watching as her husband rose in the ranks of Politics and Law Enforcement. 
Mark and Janel are living in their home at San Tan Valley with the few children still living at home and one grandson
Signup For Our Newsletter