Fluffygoosh a Tiktok user who makes videos on TikTok hiding the face behind a dinosaur mask has recently gone viral because of video on a sensitive topic and what a lot of people can relate to. A lot of people have already liked and shared the video across the platform and the video won our hearts too.
Who is Tiktok User Fluffygoosh?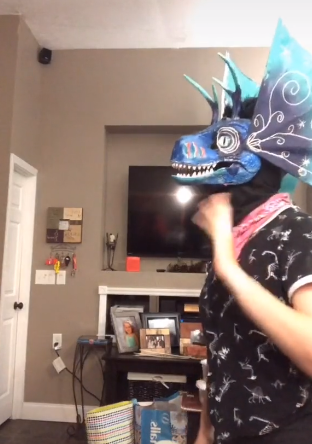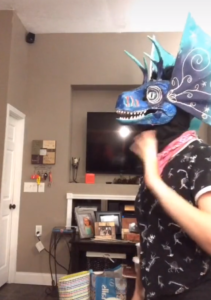 Fluffygoosh is a Tiktok user who makes bizarre videos on Tiktok hiding behind a cute dinosaur mask, the user has never revealed their identity and will keep hiding it. In the pursuit of sharing bizarre videos, the user also shares some really sensitive and positive messages about life and has gained a huge amount of followers. The TikTok user has 38000 followers on TikTok.
A lot of LGBTQ+ people face problems of acceptance from their families many of them are kicked out from the house or even disowned by their families, there is a huge bunch of LGBTQ+ audience on Tiktok and they generally raise issues of acceptance in their families. The world itself is not easy on such people, the face homophobic people who think being homosexual is a disease which clearly is not. The TikTok user Fluffygoosh has revealed a similar issue.
Also read: Microsoft to buy Tiktok? United states to ban Tiktok? Check All The Details
Why is Fluffy goosh Getting Viral?
Fluffygoosh is getting viral because of it's creative and unique content, while TikTok is a lot about charming faces and many charismatic things such as dances and all, the user has raised a very sensitive topic of acceptance of homosexual people and homophobia among the old aged, because of which a lot of innocent people suffer. Homosexuality is not a disease.
Fluffygoosh Viral TikTok video
In the recent video on Fluffygoosh's account posted on 20th august which went very viral, the user portrays a scene where they tell their father about their genderfluid and then the user shows the contrast between what they want to happen and what actually happens.
In the first scene where the user shows what they wanted to happen, the father accepts the truth of the child readily and in the second scene, the father behaves very rudely and asks the child to leave the home.
The video was posted with the caption: "I just want him to love me #foryoupage #fyp #foryou #furry #whatlife #notfair #furrytrash #notright #please #problems #help #help #help"
Conclusion
More of such content posted by Fluffygoosh should come out, it is necessary for the world to understand that all genders are accepted and there are not just only 2 genders in the world.

Subscribe to Email Updates :