Why Sonu Nigam & Bushan Kumar Fighting? Divya Kumar Khosla Reaction on Controversy: The recently heated war between Singer Sonu Nigam and T-series head Bhushan Kumar took a new turn when Kumar's Wife Diva Kumar Khosla called him out.
In his YouTube video, Singer Sonu Nigam indirectly accused Bhushan Kumar of being a "Music Mafia" within the music industry. In his video, the suicide cases within similar depression cases as in the case of actor Sushant Singh Rajput. After which, Sonu Nigam posted another video, but this time he did not mention who it was direct towards, but Sonu said that they have messed with the wrong person.
Why Sonu Nigam & Bushan Kumar Fighting?
In a recent video that Nigam posted, he said a few things he mentioned T-series head Bhushan Kumar's name. He also said, "Bhushan Kumar, I have to mention your name. And you deserve being addressed without respect. You have messed with the wrong person. Do you remember the time when you used to come to my home requesting me? 'Brother, record an album for me. Brother, record 'Deewana' for me, Brother, introduce me to Smita Thackeray and Bal Thackeray. Please save me from Abu Salem. Abu Salem is abusing me? Do you remember? Don't mess with me, I am warning you."
This statement of Sonu Nigam has sparked a new feud in the music industry of Bollywood. Singer Adnan Sami also showed support to his statement of "Music Mafia," saying that the revolution is here and is knocking on doors.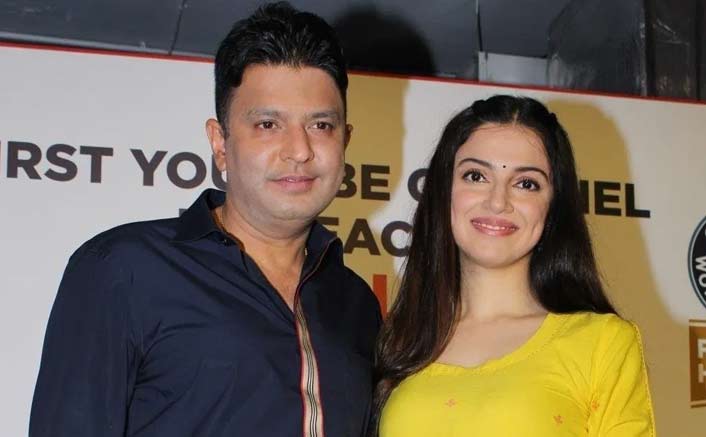 Divya Kumar Khosla Reaction
To this, the actor/producer/filmmaker, Divya Kumar Khosla, posted on her Instagram stories, calling the singer "thankless" and "playing with the minds of people." She also said, "Today it's all about who can run a good campaign, I'm even seeing people being able to sell lies and deceits with their strong campaigns. Sonu Nigam – such kind of people, know how to play with the minds of the audience, God saves our world," in her first post.
To this, some people are in favor of Sonu Nigam while some have are against, we will have to wait till the truth of this matter comes out!

Subscribe to Email Updates :