Alex Bruesewitz is the author of Winning the Social Media War. The foreword is by Carlie Kirk. The book details how conservative Americans can win back their influence on social media.
Alex Bruesewitz weaves together conceptual and technical ways of connecting with and using social media for optimum effect and influence. He does this through innovative interviews, independent research, and case studies of specific accounts and personalities. Winning the Social Media War explains why conservatives lose against the left on social media and presents a toolkit to help conservatives change the tide. Whether you want to promote your own social media status or that of a candidate, organization, company, or movement, the aggregate years of expertise of significant conservative people will be beneficial. This book is compulsory reading for conservatives who want to stand against history and cry, "Stop!" loud enough for people and, God willing, the nation to hear.
The book has spectacular ratings from readers, as it is informative and riveting at the same time.
"Really enjoyed reading this! Alex is very insightful and made many great points about building a brand. Really enjoyed it cover to cover!!" -said a reader.
About Alex Bruesewitz
X Strategies LLC's CEO is Alex Bruesewitz. X Strategies LLC is a political consulting organization that assists in the promotion and election of America First leaders. X Strategies LLC was named the 25th fastest growing business in the Southeastern United States by INC Magazine in March 2022. X Strategies LLC is dedicated to discovering and promoting conservative soldiers who passionately support the America First agenda. Alex and X Strategies were the first to identify many of your favourite conservative politicians and journalists. They have the power to take obscure people and turn them into household conservative names.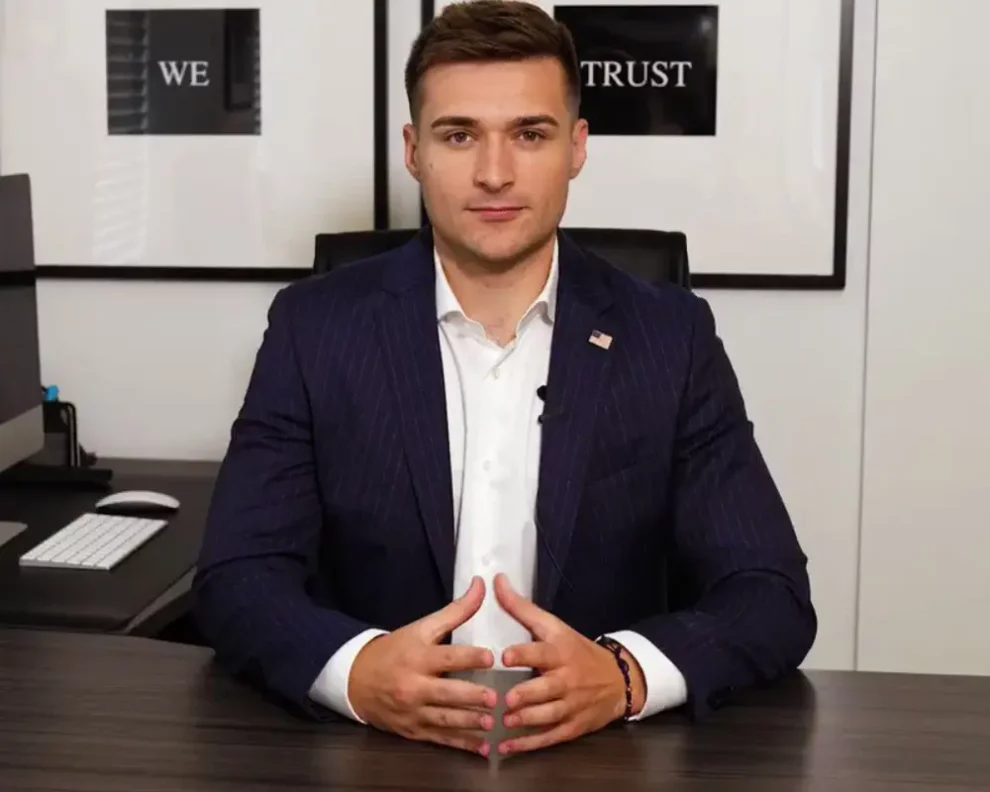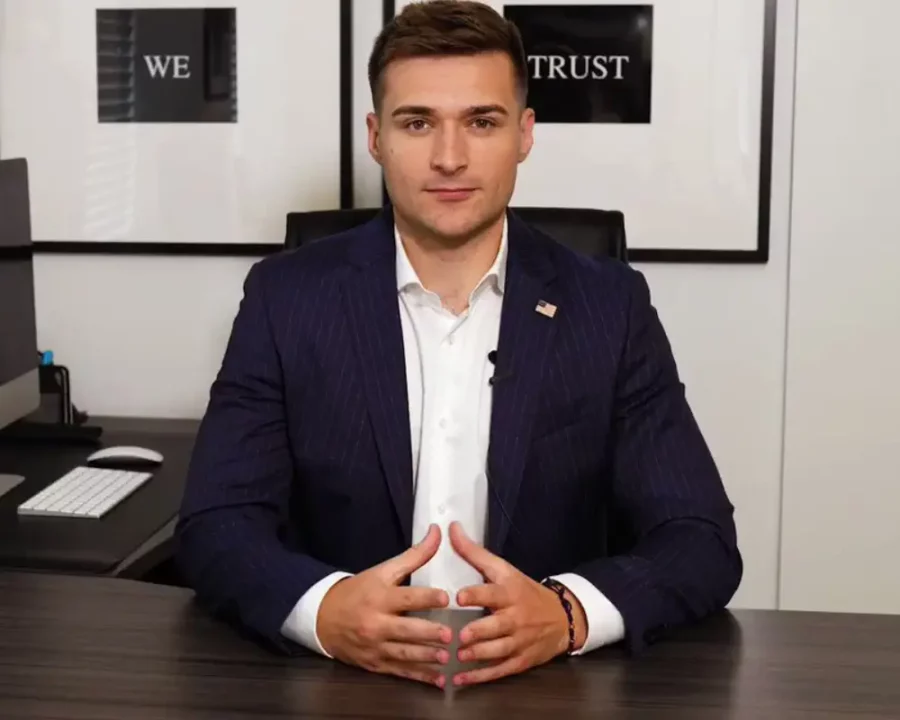 Alex spent most of his career working behind the scenes. However, after the 2020 election, Alex understood he needed to step out and speak out. He began touring the country, seeking free and fair elections. Many of his lectures and TV appearances have been seen by tens of millions of people. Because, unlike the RINOs, he did the right thing after the 2020 election, he has become a target of the unlawful and illegitimate January 6th Select Committee. But he will never back down or apologize for his stand for electoral integrity.
The foreword by Charlie Kirk
Since TPUSA's inception, Charlie Clark has served as its public face. Since then, he has also served as its executive director. According to the New York Times, he has transformed the group into a "well-funded media operation backed by conservative mega-donors like Wyoming businessman Foster Friess,"
Charlie Kirk's schooling and upbringing
Kirk was born on the 14th of October, 1993. Kirk was born in Arlington Heights, Illinois, a Chicago suburb. He grew up in nearby Prospect Heights, Illinois.
He attended Wheeling High School during his senior year of high school. During his junior year at Wheeling High School, he volunteered for Illinois Republican Mark Kirk's US Senate campaign. He has no relation to Mark Kirk.
During his senior year, he also started a campaign to repeal a cookie price hike at his school. He also authored an essay for Breitbart News claiming leftist bias in high school textbooks, which led to an appearance on Fox Business. He also said that "all of his teachers were openly Marxists and socialists that would indoctrinate and not educate and would put forth an agenda that was not even about free flow discussion or ideas." "It was about the punishment of anyone who would ever oppose the idea of cultural Marxism, bigger government, and centralized command economy control," he continued.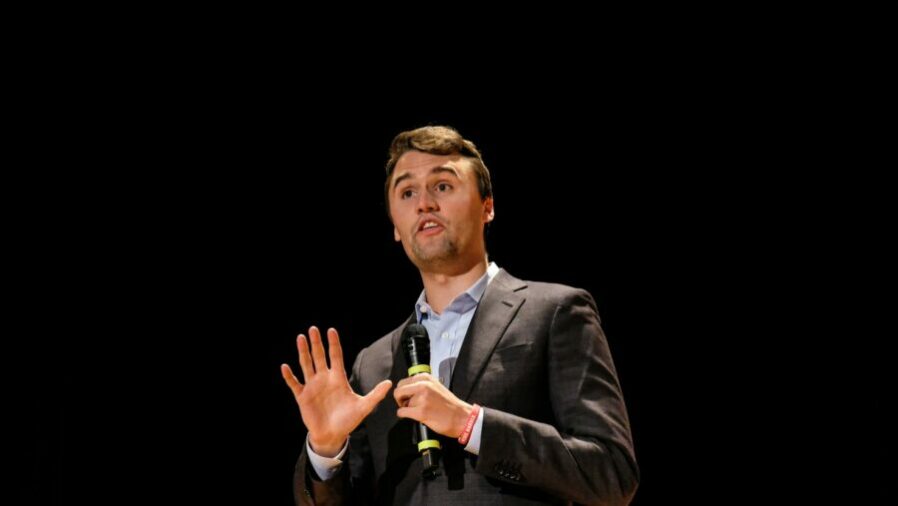 He stated that he had several disagreements with his instructors, many of them were radical lefties. Kirk, as you can see, was tremendously involved in his schooling.
Kirk met Bill Montgomery while speaking at Benedictine University's "Youth empowerment day." Bill was a retiree who was more than 50 years his senior at the time.
Montgomery urged Kirk to become more involved in political engagement on a full-time basis because he observed Kirk's enthusiasm for it. He went on to co-found Turning Point USA with Bill Montgomery.
He eventually grew the organization to a manageable level. Kirk met Foster Friess, a prominent Republican fundraiser, during the 2012 Republican National Convention and encouraged him to fund his group.
Kirk subsequently reported that he applied to the United States Military Academy in West Point, New York, but was denied admission. "The slot I considered mine, went to a far less qualified candidate of a different gender and a different persuasion," he stated.
He then told The New Yorker that he was joking when he said it. He later informed the Chicago Tribune that he was "just repeating something he'd been told" Then, during a Turning Point rally in New Hampshire, he claimed that he never said it.
Charlie Kirk's net worth
Charlie Kirk has a net worth of $3 million as of December 2021.
Kirk espouses the cultural marxism conspiracy theory, among others. The cultural Marxism conspiracy theory is based on the primary idea that Western Marxism is the foundation of ongoing academic and intellectual endeavours to destroy Western culture. According to the thesis, a small group of Marxist thinkers and intellectuals is corrupting Western culture.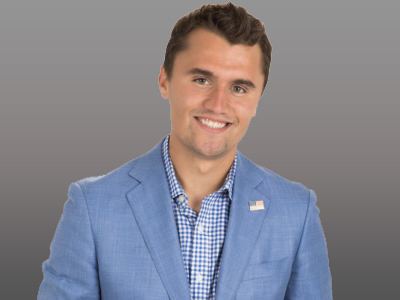 Kirk is particularly well-known for his scathing criticism of colleges, calling them "islands of totalitarianism" He also stated incorrectly that demonstrators in France's "yellow vest movement" movement yelled, "We Want Trump." Donald Trump then reiterated these charges.
Kirk also defended the Trump administration's handling of the coronavirus outbreak, claiming that "It took President Barack Obama millions infected and over 1,000 deaths to declare a public health emergency."

Subscribe to Email Updates :