Last Night at DC FanDome Wonder Woman 1984 released its first trailer that left many fans were blown away by it. The trailer looked amazing and now we can't wait for the movie to be out. Most of the trailer was new footage that wasn't released previously. This trailer also revealed that we haven't seen the best of Wonder Woman yet, there is more to her, she still hasn't reached her full capacity yet. The story will also focus on Steve Trevor and his mysterious, which all of us also want to know. Now let's look at all the possible and important details that the trailer had and you might have missed that.
Full Power Of Wonder Woman: At the start of the trailer we see the Olympics of Themysicra being held and we see young Diana taking part in it. The dialogue of Hipoltya when she says that "The world is not ready for what you will do". This really suggests that we haven't seen the full power of Wonder Woman yet and there is more to her and we might see that in the upcoming movie.
Wonder Woman Can Fly?: This question was raised yesterday when the poster of the movie was released where we can see Wonder Woman flying and in the trailer also we can see her flying sometimes. Like when she was riding the lightning bolts(That is not flying but it is pretty close), but we also see her jumping off a building in her amazing golden suit without her wings unfurled yet. All of this suggests that she can fly.
Maxwell Lord is President?: In the comics, MaxwellLord was a son of business who turns towards the dark side after the death of his father. In the trailer, we can see Maxwell giving a speech on the President Podium. He might be the president of Black Gold International, but he can also be the president of America as we can see Wonder Woman and Cheetah fighting in the White House and both of these scenes might be connected.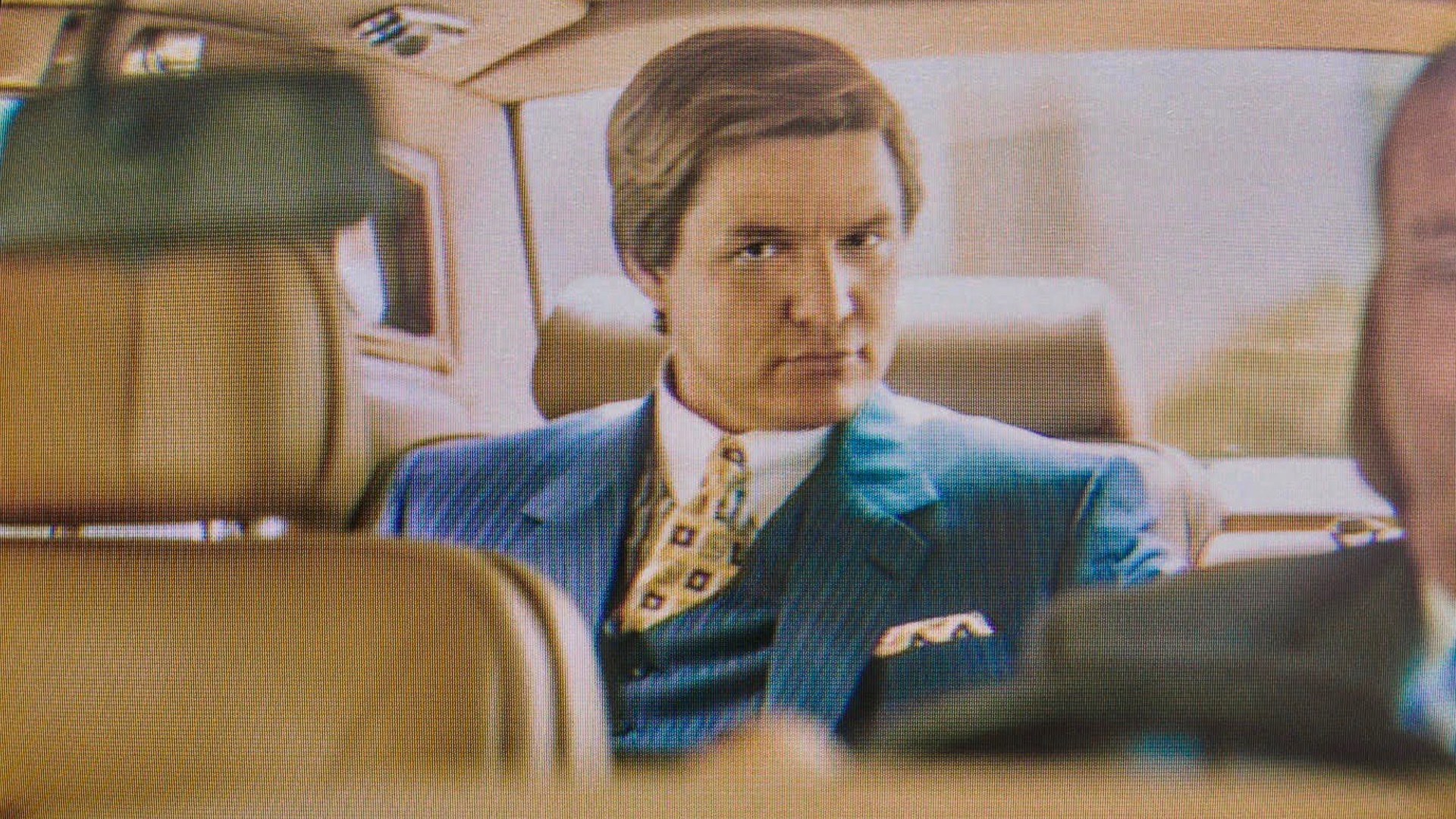 Steve Trevor is back: We see Steve Trevor returning. We saw Steve Trevor in the previous trailers as well but here, we see Diana meeting Steve for the first time after he sacrificed himself in the first part. Diana herself doesn't know how Steve is back and the trailer doesn't reveal that detail even one bit, so it will be interesting to see when this secret will be unfolded.
Dreams with consequences: We saw in the trailer when Wonder Woman tried to use her gauntlet move to stop Cheetah it was a complete waste. Maybe all of this is related to the dream stone that we saw in the last trailer. Maybe Diana dreamt of getting Steve back and wished for it and in return lost her powers, maybe Cheetah is also getting Wonder Woman like powers because she wished for it and is losing her humanity in return.
Diana and Barbara are friends: Before Barbara turns into a full villain and becomes Cheetah she was Diana's friends. That's why we also got the dialogue where Barabara said to Diana that "You always had everything but people like us had nothing, and now it is gonna change" and at the end of the trailer we also saw Diana saying "Barbara, what have you done" after seeing her Cheetah form indicating both of them knew each other beforehand.
Invisible Jet?: We all know that Wonder Woman had an invisible jet and when Steve and Diana were flying, we think we saw a glimpse of it. It is not yet confirmed, it's just what we think.
Chaos in the world: We see at the end of the trailer that the whole world is in chaos. This might be Maxwell Lord and Dream Stone doing. Maxwell Lord told everyone on the president podium that they can have everything they wished for and the world wished and now it's time for the consequences.
Cheetah CGI not yet completed?: We think that the CGI graphics of Cheetah are still not completed and we might see a little bit different Cheetah in next trailer or movie itself. The new Cheetah looks amazing and teerifying, but considering that they showed us darker shots of Cheetah it might be a possibility that the Cheetah's CGI are still not completed.
Possibel Legion Of Doom?: We have already got Cheetah, The Joker, Lex Luthor & Black Manta. Now it's just Gorrila Grodd and Sinestro that haven't been revealed and at the end of Batman Vs Superman we saw Lex and Deathstroke talking about something big. As Grodd might be a villain in the upcoming Flash movie and Sinestro is the best choice for Green Lantern villain we might see a possible Legion of Doom formation in the future projects of Justice League.
If you are a DC fan the future is really bright for you as we got so many new stuffs at DC FanDome last night and all of them were big and worth the hype. So, it is going to be great year ahead for us.
Signup For Our Newsletter