As Democrats prepare to air a primetime broadcast of very contentious hearings, Republican leaders have stated that they are ready to go on the offensive.
Republican Conference chairwoman Elise Stefanik of New York, as reported exclusively by Breitbart, said the programming is intended at combating "illegitimate" narratives anticipated to emerge from the Select Committee on Jan. 6 hearings, which begin Thursday at 8 p.m. EST.
The hearing has gotten additional attention because the FBI arrested former White House economic advisor Peter Navarro last week after he refused to testify after ignoring a subpoena.
Working with Trump, GOP leaders plan counteroffensive Strategy To Prime-Time Dem Hearings -What the outlet noted
According to Stefanik, the committee's sole purpose is to penalize political opponents and "patriotic Trump supporters." She also pointed out that it fails to address the real issue, which is ensuring proper protection for the US Capitol.
Meanwhile, she claims that Americans are facing high inflation, rising gas costs, a border crisis, and a baby formula shortage. Stefanik anticipated that it would be both a "circus" and a "political witch hunt."
In addition, the House Republican conference chairwoman stated that the GOP is prepared to oppose Speaker Nancy Pelosi's (D-CA) political witch hunt.
"[Democrats] are doubling down looking for any desperate attempt to try to change the narrative. But look, the American people are smart. They see through this, they want a Congress that's focused on the issues that matter to them," she made a point of saying.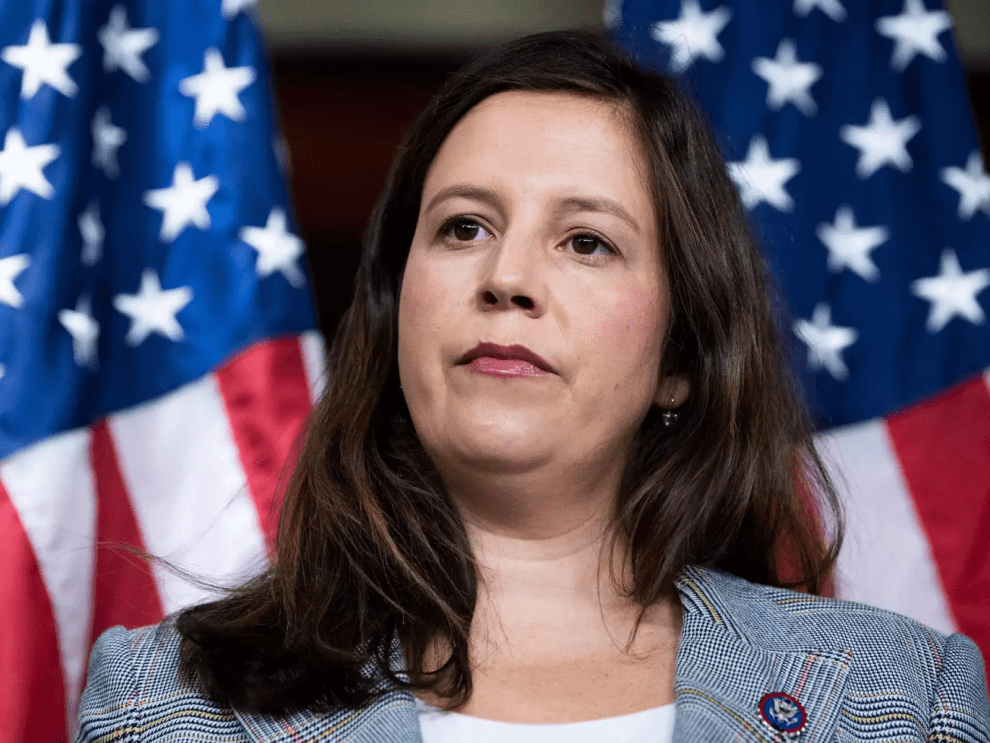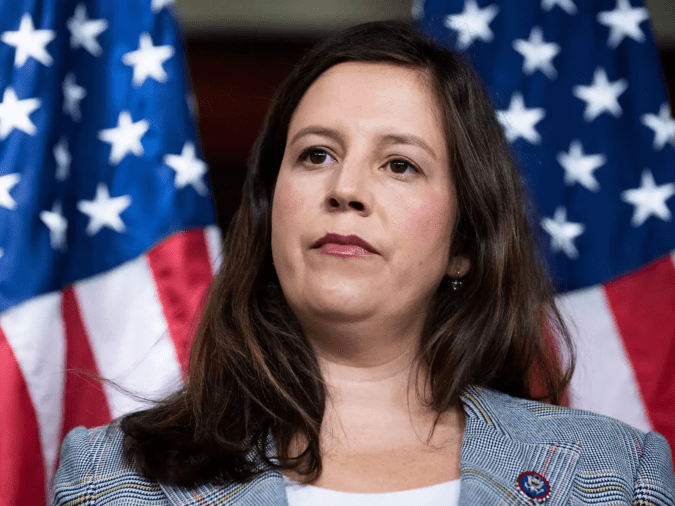 "We're working very closely with President Trump and his staff, with Leader Kevin McCarthy, with Jim Jordan, and really all of the House Republicans will be pushing back in a quick reaction way,"
Stefanik stated, before detailing what to anticipate from the party.
"You will see us all over the airwaves, we will be setting the record straight. We will be telling the truth to the American people, sharing the facts and also really pointing out how unprecedented and unconstitutional and illegitimate this committee is," Stefanik persisted.
She went on to claim that GOP lawmakers already have "a lot of media appointments in place," and that they are "going to shine at this time."
She claimed that like the impeachment sham one and truly impeachment hoax two, it's simply out there every day.  Talking about topics that are important to the American people is number one, she stated.
She also said that number two, litigating the case against Speaker Pelosi, the Democrats, and Liz Cheney for failing our country and failing to focus on the subject. If they want to speak about guarding the Capitol, which they declined to do, Stefanik said they have failed to do so, instead of continuing to "shred constitutional precedents."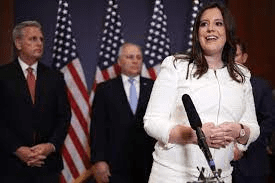 "They've shredded Congress as an institution," she continued, "and they're breaching the privacy and, more importantly, the speech and debate rights of all these elected members of Congress." "And they're going for ordinary people, like young Trump campaign employees."
"It's ridiculous. These workers' legal fees are bankrupting their young families. So every single day, we'll be out there leading," she promised.
"The left is savage," she remarked, before going on to predict how Democrats will do in the future.
She claimed that the left is disgusting and always has been. They've targeted me in such a vicious, vicious way, and she is going to stand up for my constituents and the American people and continue to speak the truth and work with all of the House Republicans, Kevin McCarthy, and Jim Jordan to make sure that the facts are out there for the American people to know and expose what Nancy Pelosi doesn't want the American people to know," she also added that Pelosi's office "is the only one off-limits and that she bears responsibility."
More about Elise Stefanik
On July 2nd, 1984, Elise Marie Stefanik was born. Since 2015, she has served as the United States Representative representing New York's 21st congressional district. She is the third-ranking House Republican, having served as chair of the House Republican Conference since 2021.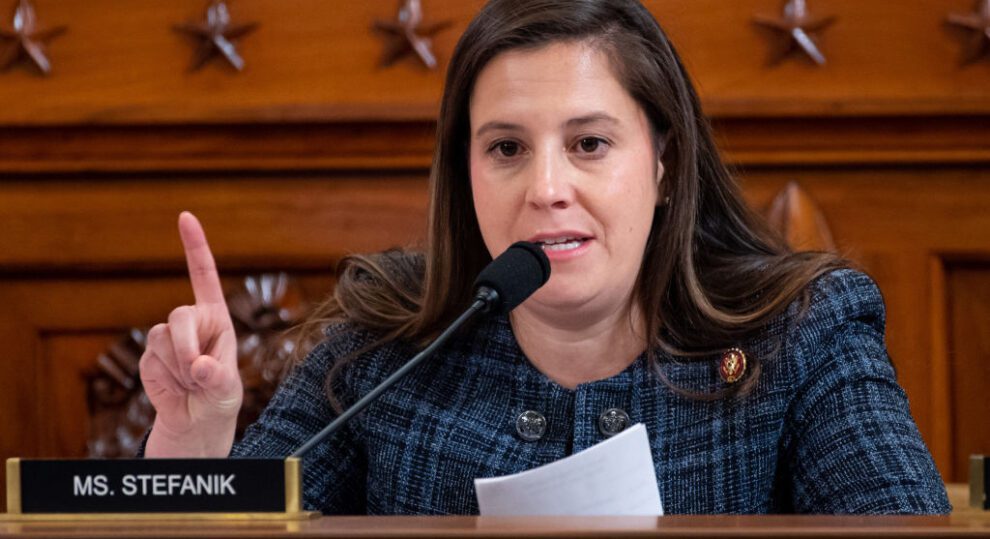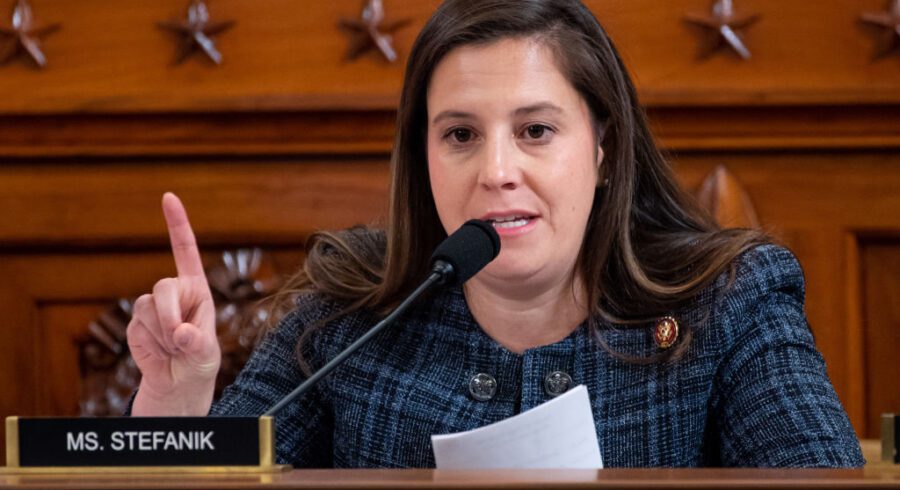 Stefanik's district includes the majority of the North Country and Adirondacks, as well as portions of Utica's outer suburbs and New York's Capital District. Stefanik was the youngest woman elected to Congress at the time, at the age of 30, when she was first elected to the House of Representatives in 2014.
Stefanik, who was first elected as a centrist, has gone more to the right.
Stefanik's support of Trump
She was a vocal supporter of President Donald Trump during his impeachment proceedings in the wake of the Trump–Ukraine crisis in 2019, and she endorsed Trump's efforts to rig the 2020 presidential election, objecting to Pennsylvania's electoral votes when Trump fans assaulted the White House. Stefanik said Speaker Nancy Pelosi was to blame on the day a House probe into the attack began.
After incumbent Liz Cheney was dismissed from the House Republican Conference in May 2021, Stefanik was chosen chair of the House Republican Conference.
Stefanik stated on September 25, 2019, that she does not support President Trump's impeachment. Stefanik emerged as a significant supporter of Trump during the November 2019 hearings, in which Congress examined information and heard witness testimony in regard to the impeachment investigation.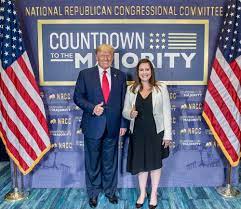 During a hearing on November 15, ranking member Devin Nunes sought to give Stefanik some of his allotted witness questioning time, but committee chairman Adam Schiff declared it out of order.
Schiff, according to Stefanik, is "making up the rules as he goes" and is preventing Republican committee members from managing their time to ask witnesses. Nunes and Stefanik were breaking procedural rules enacted by a House vote in October, according to Schiff, who highlighted the rule to them.
Nunes and Stefanik were breaking procedural rules enacted by a House vote in October, according to Schiff, who highlighted the rule to them. During the first 45 minutes of each party's inquiries for witnesses, the rule Schiff allowed only Schiff and Nunes, or their counsels, to ask questions. Stefanik and others, including Trump, accused Schiff of "gagging" her as a result of the event. The incident was described as a "stunt" by the Washington Post and other publications in order to paint Schiff as unjust.
Stefanik's early life
Melanie and Ken Stefanik gave birth to Elise Marie Stefanik on July 2, 1984, in Albany, New York. Premium Plywood Products, a wholesale plywood distributor situated in Guilderland Center, is owned by her parents. Her mother is of Italian ancestry, while her father is Czech.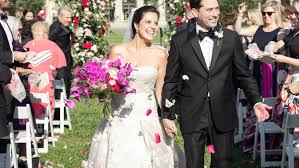 Stefanik was featured in a Times Union piece about US Senator Al D'Amato when she was 14 years old, in October 1998. "I accept the Republican stance, especially his," she is quoted as saying in the piece. Stefanik spent six years in Washington before entering politics. After the September 11 attacks, Stefanik pondered a career in public service and policy, according to her.
Stefanik's early career
Stefanik attended Albany Academy for Girls before enrolling at Harvard College, where she earned a Bachelor of Arts in government in 2006. In 2004, she was named vice president of Harvard's Institute of Politics. She was given an honourable mention for the Women's Leadership Award at Harvard.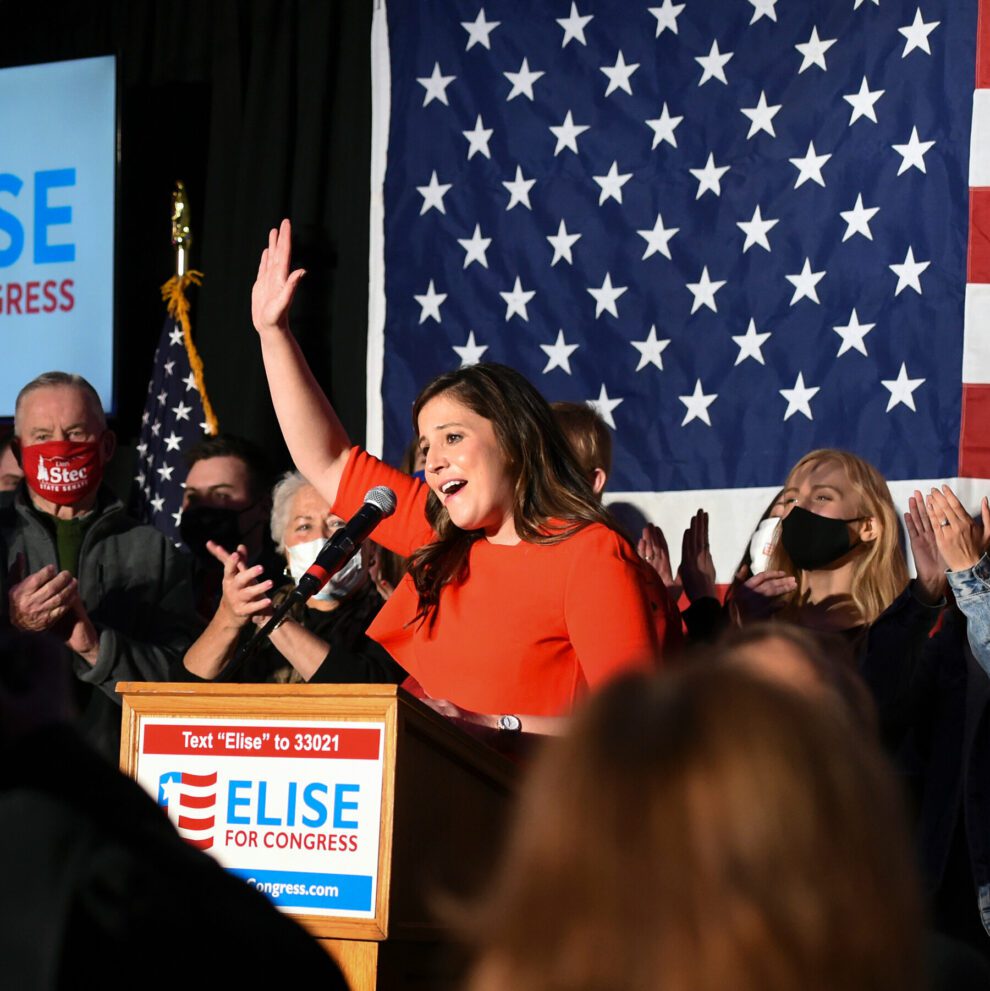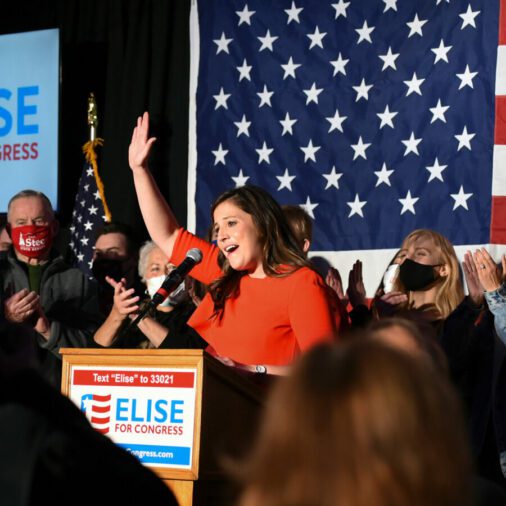 She joined the George W. Bush administration as a staff member for the US Domestic Policy Council after graduating from Harvard. Stefanik then served in Joshua Bolten's White House Chief of Staff's office. She started the blog American Maggie, named after British Prime Minister Margaret Thatcher, in 2009 to promote the ideas of "conservative and Republican women."
Stefanik worked at the Foundation for Defense of Democracies and the Foreign Policy Initiative before helping to draft the Republican platform in 2012. He also worked as the head of new media for Tim Pawlenty's presidential exploratory committee and at the Foundation for Defense of Democracies. Representative Paul Ryan's debate preparation for the 2012 presidential debates was overseen by her.

Subscribe to Email Updates :