World Refugee Day 2020: Everyone Can Make a Difference, Every Action Counts
 On this World Refugee Day, the UNHCR quotes, "Everyone can make a difference. Every action counts." The United Nations has curated World Refugee Day to honor refugees all around the world. It is to educate people and create awareness about various problems refugees came across to gain political will and resources to address these issues.
It is also celebrated to let the refugees know that everyone stands in solidarity with them in their tough times and that their lives matter. World Refugee Day is celebrated on June 20 every year by people all around the world. The theme of World Refugee Day 2020 is that every action counts. It calls people from all around the world to stand together and contribute little as every action and effort took makes a difference, and together we are stronger.
Tweets on World Refugee Day 2020
No human being is illegal
No human being is illegal
No human being is illegal
No human being is illegal
No human being is illegal
No human being is illegal
No human being is illegal
No human being is illegal

On #WorldRefugeeDay and every day, stand #WithRefugees! pic.twitter.com/TcprNBGN2f

— UNESCO (@UNESCO) June 20, 2020

The explanation provided by the United Nations 1951 Refugee Convention is someone who flees their home and country owing to "well-founded fear of persecution because of his/her race, religion, nationality, membership in a particular social group, or political opinion is known as a refugee. Unfortunately, many people leave everything behind to escape war, persecution, or terror, every 20 minutes.
Refugees are students.
Refugees are nurses.
Refugees are teachers.
Refugees are electricians.
Refugees are lawyers.
Refugees are chefs.
Refugees are pilots.
Refugees are musicians.
Refugees are poets.

Refugees are people like you and me.

Stand #WithRefugees.#WorldRefugeeDay pic.twitter.com/DFS9QQ6Nep

— UNHCR, the UN Refugee Agency (@Refugees) June 20, 2020
There are varied types of people like asylum seekers, returnees, stateless people, and internally displaced people who are forcibly made to leave their homes. World Refugee Day came into existence on June 20, 2001, as it marked the 50th anniversary of the 1951 Convention, which relates to the Status of Refugees. It was first known as Africa Refugee Day until the United Nations General Assembly officially decided to term it as World Refugee Day.
https://twitter.com/AJEnglish/status/1274261166626349056

Every year, various countries across the world organize a variety of events on this day to support the refugees. These events aim to bring people together; they are often led by the refugees themselves with the help of other people. The refugees, along with other people like celebrities, communities, children, and the general public, celebrate this day.
How is World Refugee Day Celebrated in 2020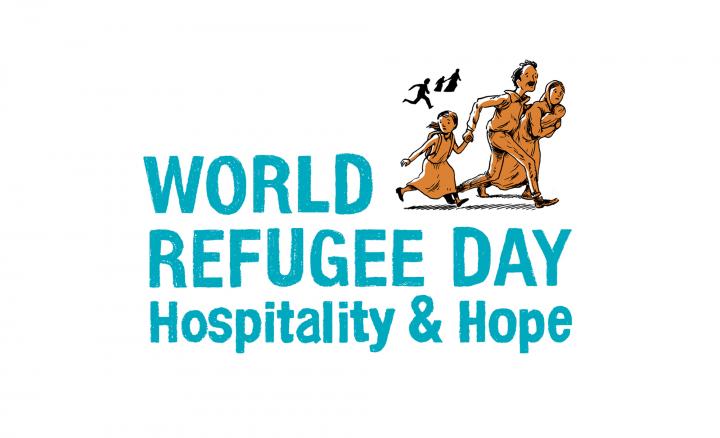 Unfortunately, due to the coronavirus pandemic's existence, there'll be no large gatherings this year to celebrate this day. However, as this pandemic teaches us to redefine our ways to be together, various events right from live concerts to poetry sessions are being held online. You could check out https://www.unhcr.org/refugeeday/ to know how you can contribute your bit.

While we celebrate this day amidst the pandemic when we redefine many things in our lives, it proves to be the best opportunity to redefine equality too. While we fight together to combat this virus, let us fight to combat in-equality, also, and bring a social change. All of us need to contribute in every possible manner that could right from being more tolerant and kind to be a part of various #withrefugees events because every action counts.

Subscribe to Email Updates :