World Youth Skills Day Posters, Quotes, & WhatsApp Status 2020: On July 15 every year, the World Youth Skills Day is celebrated to give global recognition to youth and promote youth skill development and abilities. In 2014, the United Nations at its general assembly got together and declared that July 15 will be celebrated as World Youth Skills Day. The day is aimed to spread awareness about the technical and vocational education for employment and entrepreneurship and the development of new skills that are relevant to both the local and global economies.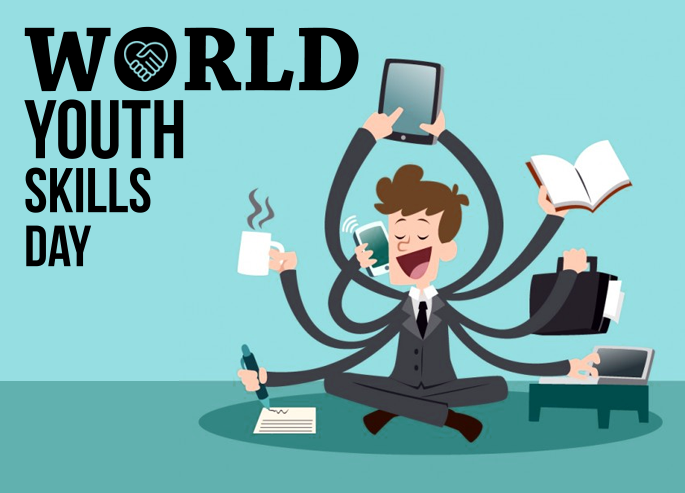 World Youth Skills Day 2020
It is also aimed to highlight the crucial role of skilled youth in terms of the ongoing as well as upcoming global challenges. UN celebrates the day by setting up several events and exhibitions at the United Nations High-level Political Forum, which is situated at the headquarters in New York. This year the theme selected by the UN is Skills for a Resilient Youth. This year due to the coronavirus pandemic, there will not be any gathering or get together to share their skill as the whole world is under lockdown.
World Youth Skills Day WhatsApp Status 2020
UN is going to conduct an online panel discussion organized by the Permanent Missions of Portugal and Sri Lanka to the United Nations along with UNESCO, the International Labour Organization (ILO), and the Office of the Secretary-General's Envoy on Youth. Here we brought to you some posters and quotes for World Youth Skills Day.
World Youth Skills Day Quotes 2020
The world will never run out of things that you can take an interest in and develop some skills related to that.
You can only be young once. But you can always be immature.
Enjoy the Spring of Love and Youth, to some good angel leave the rest; For Time will teach thee soon the truth, there are no birds in last year's nest!
Learning skills are undoubtedly helpful to us and we should keep learning as long as we live.
Learning is not always easy but practices what you find difficult and you will see how easy the learning process becomes for you.
There is no comparison among skills as all skills are useful.
A skill can be anything and everything and we can try learning whatever skill we find interesting.
Do not ever compare your skills with anybody else's because all kinds of skills are useful in this world."
The good thing about being young is that you are not experienced enough to know you cannot possibly do the things you are doing.
This is a very interesting day to observe and I hope people are inspired to learn new skills by hearing the stories of others Learning new skills.
World Youth Skills Day Posters 2020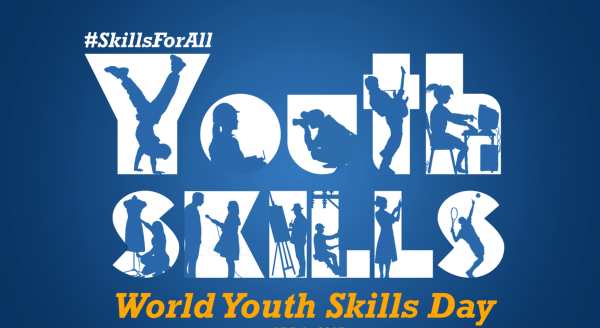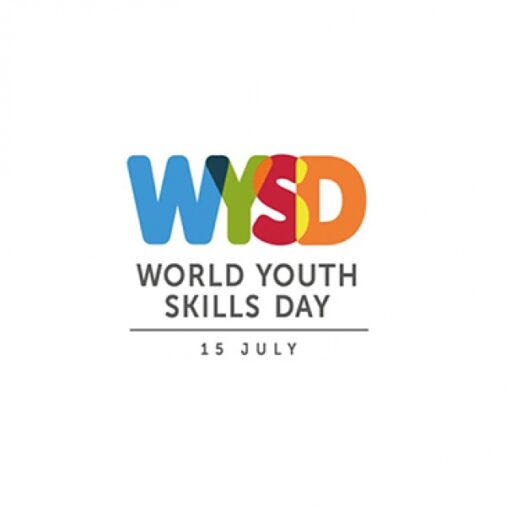 We advise you to stay home and stay safe considering the prevailing situation, however, learning shouldn't be stopped. You can visit the UN website to watch the discussion. Apart from this, you can join lots of online learning courses at this time of lockdown. Enjoy the World Youth Skills Day by starting to develop a skill and spreading awareness among others by showing your skills and sharing the posters and quotes to get them motivated as it is said…
"What can be a better way to celebrate World youth skills day other than learning new skills?"

Subscribe to Email Updates :