If a frequently visited website is saved as a bookmark, you need to open Safari, open the Bookmarks menu, place the bookmark in the list, and tap the bookmark for the website to load. While this is not a difficult process, having an icon on the home screen will automatically open the website with a tap of the icon. No need to search a bookmark list.
Help Article – How to add Frankspeech to homescreen on Android
Steps to add Frankspeech ( Frank ) to your home screen on iPhone
Now you can quickly and easily access Frankspeech by adding its website icon directly on your iPhone or iPad Home screen using this method.
To add a website icon to the home screen, open Safari and navigate to the website. In this example, we will create a website icon for the Frankspeech website. (After all, We all deserve to have a website where we can share our opinions with free speech)
Step 1 – Visit – Frankspeech.com from the safari browser ( Note this method works only in the safari browser ) and Click on the share icon present on the bottom of the screen as shown in the image below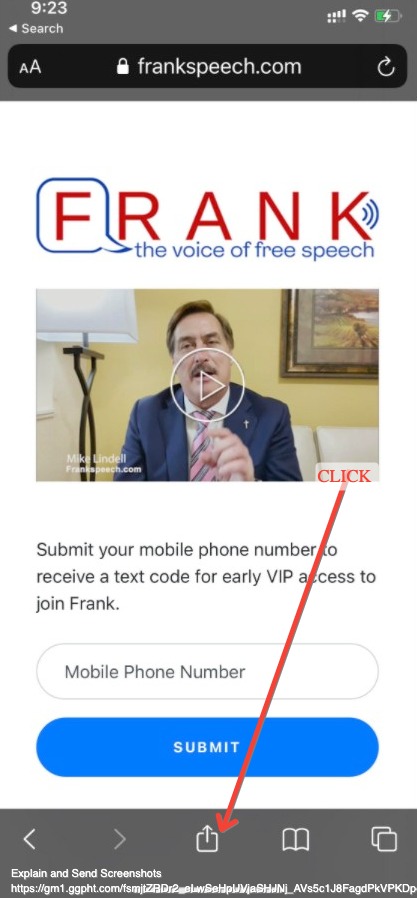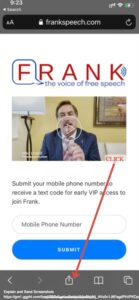 Step 2 – Click on " Add to Home Screen "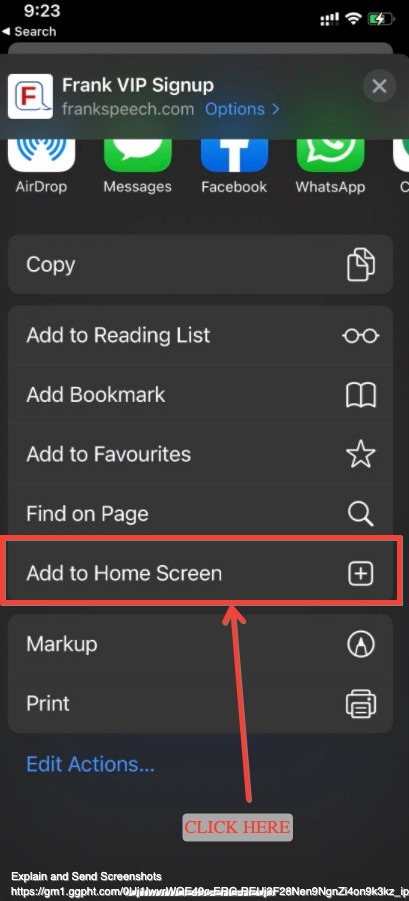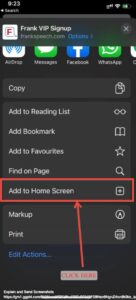 Step 3 –Click on " Add"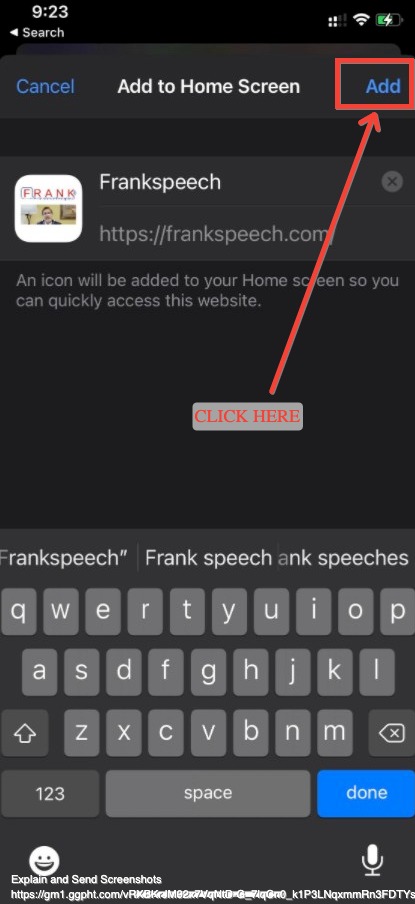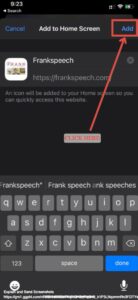 Step 4 –You have successfully added the Icon to your homepage. Adjust its position accordingly and use the website as soon as it launches."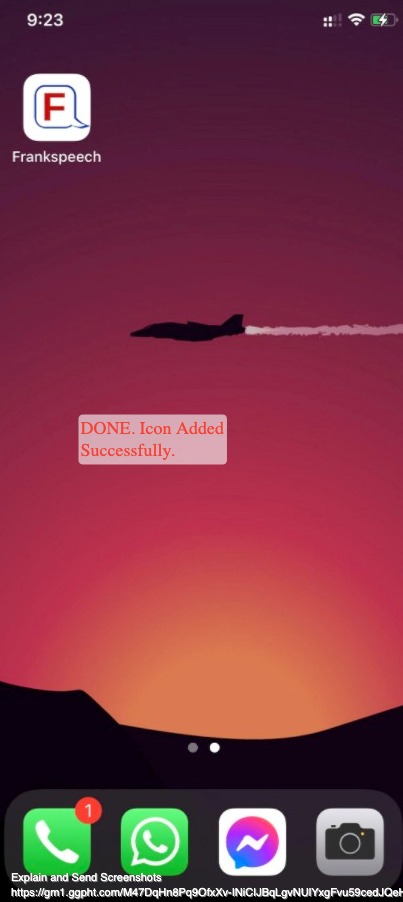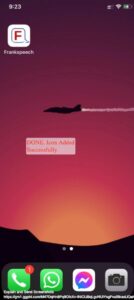 Hope this article helps you to add frank speech or any other website to your homepage on your iPhone and other ios devices.
How to add Frankspeech to your homescreen on Android phone
Details about Frankspeech
Frank is an American social networking service. It was founded by My Pillow CEO Mike Lindell and is set to launch on 19th April 2021 according to Lindelltv.  The platform is intended to be a mix between Twitter and Youtube. More info about frank speech can be found here.
Details about Frank's Social media platform
| | |
| --- | --- |
| Type of business | Private |
| Type of site | Social networking service. |
| Founder | Mike Lindell, Lindelltv |
| Industry | Internet |
| Website | frankspeech.com |
| | |
| --- | --- |
| Launch Date | 19th April 2020 |
| Category | Microblogging |
| Objective | Promote Free Speech |
| Available on | Android and Ios |
Conclusion
Thank you for reading. Stay tuned for more articles about Frank.

Subscribe to Email Updates :