Frank Speech app has been launched on Ios and Android platforms. You download the frankspeech app and create an account today to use the next-gen social media platform backed by Mike Lindell.
With over 2 Billion requests in just 2-days, the Frankspeech experiment is a massive success – For you! Right now they are working on new features – keep checking back, It will be up shortly!
How to get Frankspeech on your Apple IOS Device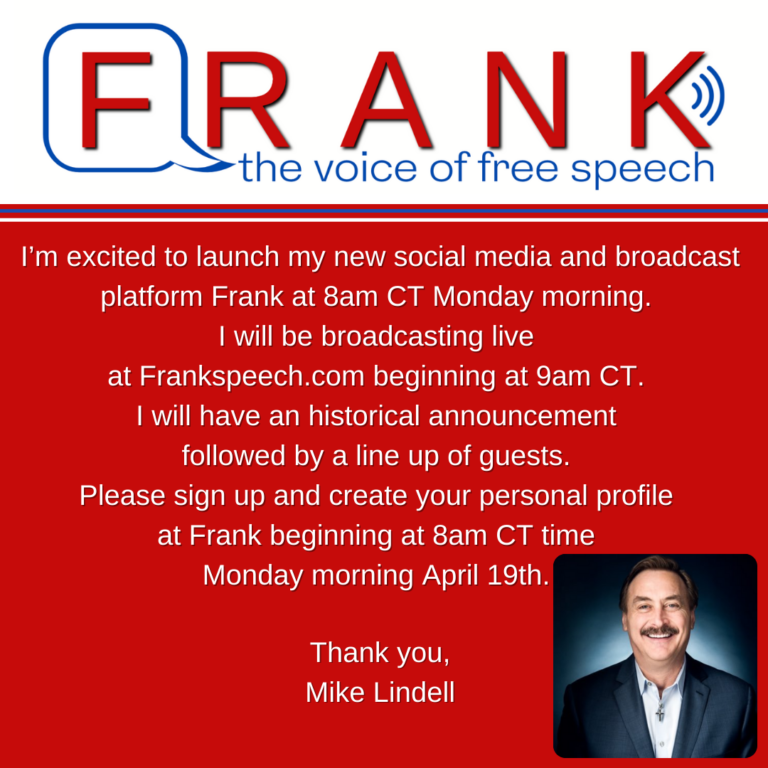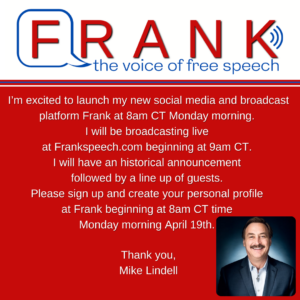 Frankspeech is a new rumored emerging social media platform focusing mainly on "free speech". It has been in the news for its connections with Donald Trump and various other US politicians.
Frank speech can be accessed on its website – www.frankspeech.com
The tag line of frank speech is " The voice of free speech "
The social networking platform has been secretly in development for the last four years, based on Lindell. He says the social networking platform will be about moving vocal again and not to be walking on eggshells.
How to signup on to Frankspeech?
Since April 14, 2021, Vip Signup for Frank or Frankspeech has started.
Tutorial  – How to Create account on Frankspeech Step by step tutorial
Follow these steps to signup on Frank
Submit your mobile phone number to receive a text code for early VIP access to join Frank.
Visit Frankspeech.com
Enter your Mobile number in the Mobile number box ( US Citizens only ) For example – 4077640870 ( Refer the image below )
After you enter your Mobile number press enter.
The page will reload and your data is now successfully submitted to Frankspeech aka Frank.
You will get VIP Access to the platform whenever it launches ( probably by April 20, 2021 )
More details about how to signup on for Frankspeech can be found here.
How to use Frankspeech
You can add frank speech to your phone's home screen by following the below steps. The steps are for both IOS ( iPad or iPhone) and Android users. You can add the app to chrome and safari.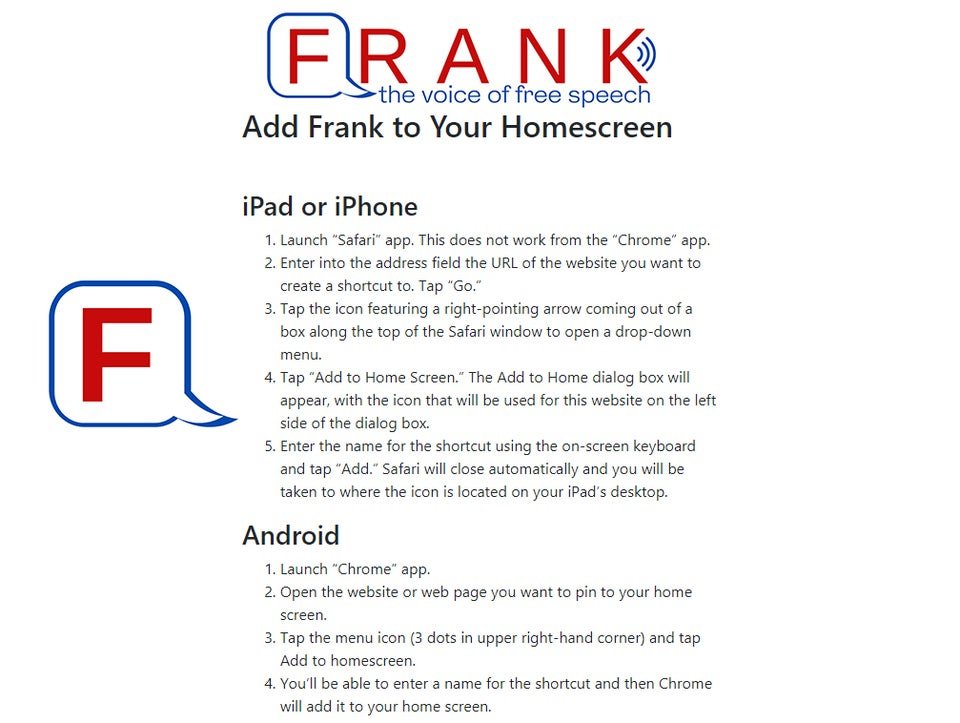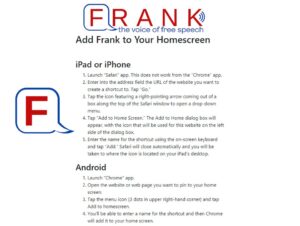 It can be a microblogging platform where people can share their opinions frankly and openly. It will be a platform like youtube and Twitter says Mike Lindell, Man behind Frankspeech. See the below video for more information about how frank speech works, what is frank speech, how its made, and what is its purpose by the maker Mike Lindell himself.
Help Article – How to add frankspeech website to your homepage in iphone
Thanks for reading we will update the article whenever new information is available to us.

Related Articles –
Mike Lindell Streaming Live about Frankspeech and Absolute Interference
How to Add Frank ( Frankspeech) to your homescreen on iPhone.
Frank ( Frankspeech ) Media platform Launch date
According to the reports, the website will be launched soon and the date that is put forward is 19th April 2020.
Signup For Our Newsletter