This article covers detailed information about Alec Baldwin wife and includes information about his first and second wives, the reason for his divorce from his first wife, and more.
So, without further delay, let's begin –
Alec Baldwin First Wife – Kim Basinger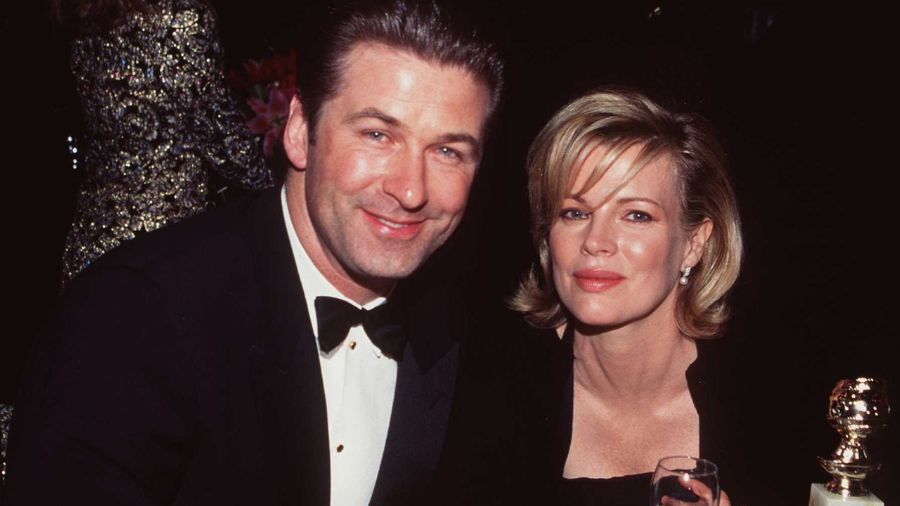 Kamila Basinger (Kim Basinger) is the first wife of Alec Baldwin. She is a former American model and actress. She has also appeared in several film and television shows, for which she has received many awards, including the Golden Globe Award, the Academy Award, a Hollywood Walk of Fame Award, and the Screen Actors Guild Award.
Alec and Basinger met while playing lovers in the film The Marrying Man. They got married on August 19, 1993. The couple also featured in the remake of The Getaway in 1994. On October 23, 1995, their first daughter, Ireland Eliesse Baldwin, was born.
Alec and Basinger separated in 2000 and finally divorced on September 3, 2002. In his book, A Promise to Ourselves: A Journey Through Fatherhood and Divorce, published in 2008, Alec described the controversial seven-year custody battle with Basinger over their daughter together after the separation.
He mentioned that she had spent more than $1.5 million in her efforts not to allow him parental custody.
Why did they divorce?
Alec Baldwin and Kim Basinger divorced in 2002 after nine years of marriage.
According to media reports, the couple had incompatibility problems, and hardline opposing differences were the reason for the divorce.
Alec Baldwin Wife – Hilaria Baldwin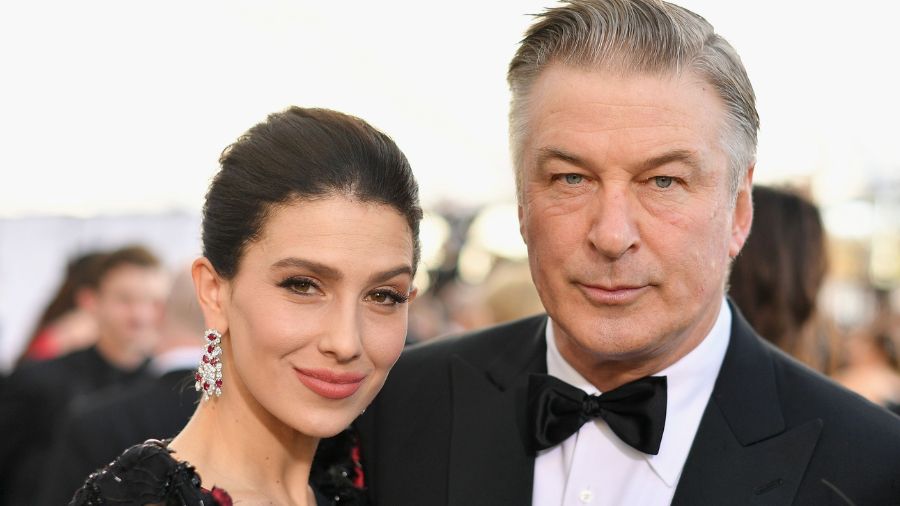 Alec Baldin second wife, Hilaria Baldin, is an American yoga professor, podcaster, entrepreneur, and author. She also co-founded a chain of yoga studios called Yoga Vida in New York. Alec and Hilaria have been together since 2012.
Hilaria Baldwin was born under the name Hillary Lynn Hayward-Thomas on January 6, 1984, in Boston, Massachusetts. Her father, David Thomas Jr, was an attorney with a law degree from Georgetown University and a bachelor's degree in Spanish Literature from Haverford College.
Her mother, Kathryn Hayward, was an assistant physician at Massachusetts General Hospital and an assistant professor of medicine at Harvard Medical School in 2012. Hilaria has a brother named Jeremy Hayward-Thomas. By her own account, she grew up in a Spanish-speaking family and traveled to Spain annually.
Hilaria Baldwin attended the Cambridge School of Weston, a private, coeducational high school. At the age of 19, she began her studies at New York College, where she was enrolled in the ballroom dance group. Hilaria Baldwin holds American citizenship and is of white American descent. She believes in the Catholic religion, and her zodiac sign is Capricorn.
Hilaria Baldwin and Alec Baldwin first time met in February 2011 at Sarma Melngailis' Pure Food and Wine restaurant in New York. Soon enough, they began dating. They moved from the Upper West Side to Greenwich Village in August of the same year and became engaged in April 2012. Hilaria Baldwin and Alec Baldwin were married in a Catholic ceremony at St. Patrick's Old Cathedral in New York City on June 30, 2012.
They are blessed with seven children together. Their first child, Carmen Gabriela, was born on August 23, 2013. The second, Rafael Thomas, was born on June 17, 2015, the third, Leonardo Angel Charles, on Sept 12, 2016; and the fourth child, Romeo Alejandro David, was born on May 17, 2018.
The fifth, sixth, and seventh are Eduardo Pau Lucas (born September 8, 2020), Maria Lucia Victoria (born February 25, 2021), and Ilaria Catalina Irena (born September 22, 2022). Baldwin is also stepmother to Ireland Baldwin, her husband's daughter from his first marriage to Kim Basinger.
Hilaria Baldwin Age
Hilaria Baldwin (formerly Hilaria Thomas) was born on January 6, 1984. She is 39 years old at the time we are publishing this article.
Hilaria Baldwin Networth
Hilaria Baldwin has an estimated net worth of around $10 million. She generates her wealth mainly from her professional career as a yoga teacher, podcaster, businesswoman, and author.
FAQs
Can Hilaria Baldwin speak Spanish?
Yes, Hilaria Baldwin (formerly Hilaria Thomas) is fluent in Spanish. She grew up in a bilingual household with an American mother and a Spanish father and spent significant time in Spain during her childhood. In interviews, she has spoken about the importance of maintaining her connection to her Spanish heritage and culture and has occasionally conducted interviews and shared social media posts in Spanish.
What is the real name of Hilaria Baldwin?
Alec Baldwin's Wife, Hilaria Baldwin's real name is Hillary Lynn Hayward-Thomas.
What is Hilaria Baldwin's occupation?
Hilaria Baldwin is a yoga instructor, author, and lifestyle influencer.
Is Hilaria Baldwin originally from Spain?
No, Hilaria Baldwin was born in Boston, Massachusetts, United States. However, her father is from Spain, and she spent a significant amount of time in Spain during her childhood.

Subscribe to Email Updates :