Planning to travel to Massachusetts? This Massachusetts tourist safety guide will help you understand how safe is Massachusetts for travel, the safest places to visit, places to avoid, and much more.
So without any further delay, let's get started –
How Safe Is Massachusetts for Travel? – Massachusetts Travel Safety Guide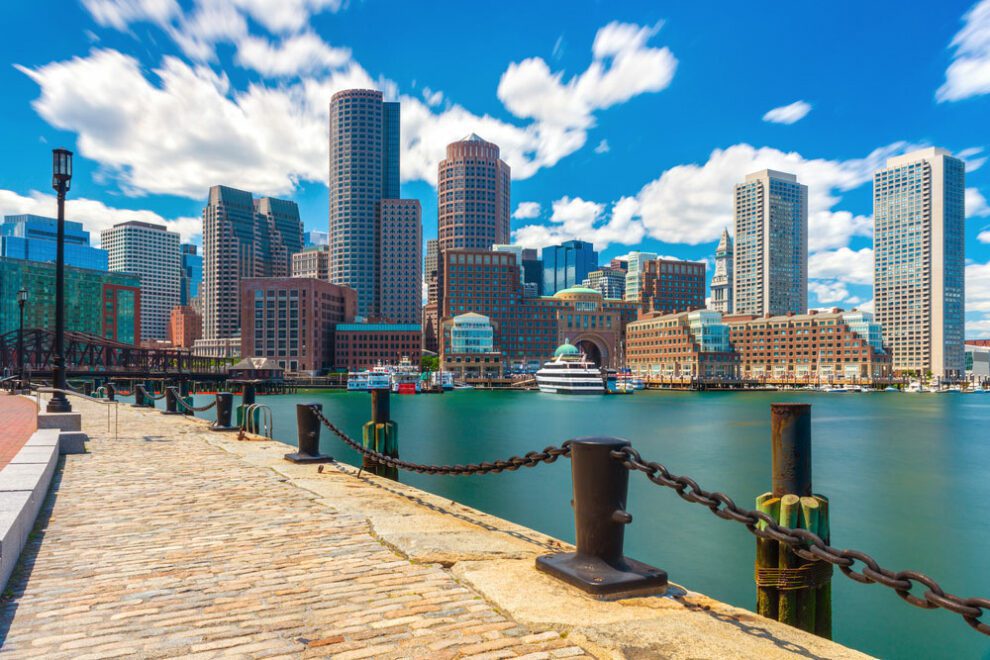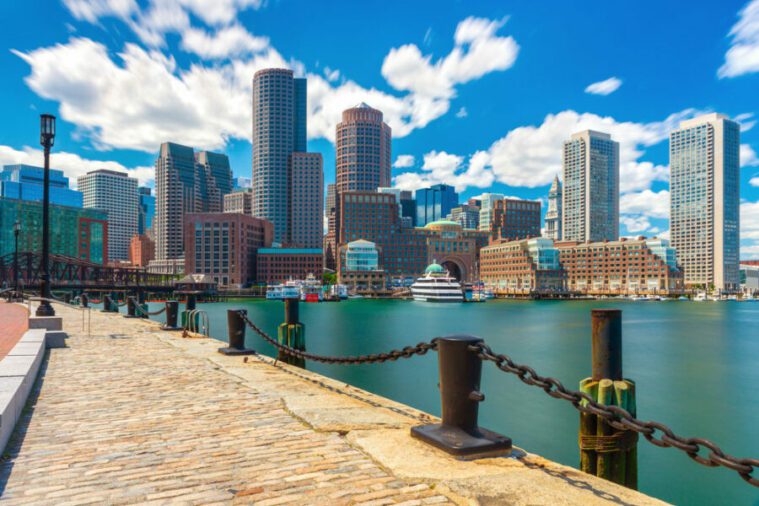 Massachusetts is a state in the northeastern US. It is well-known for exciting places to visit in New England, where you can witness the crossroads of history and culture.
From Art, colonial history, music, patriotic landmarks, shopping, idyllic beaches, laid-back islands, and succulent seafood, the state has something for everyone.
The variety of experiences and tourist attractions in Massachusetts, from classical music shows by a world-class symphony orchestra to perfecting your tan on a pristine beach, will astonish you. So, whether you are interested in exploring the outdoors, immersing in the rich culture, or learning about history, Massachusetts has it all.
If you have decided to visit Massachusetts for your next vacation but are worried about your safety, this article will be a lifesaver. Here, we have covered everything you would like to know about Massachusetts regarding safety.
So, here we go –
Warnings & Dangers in Massachusetts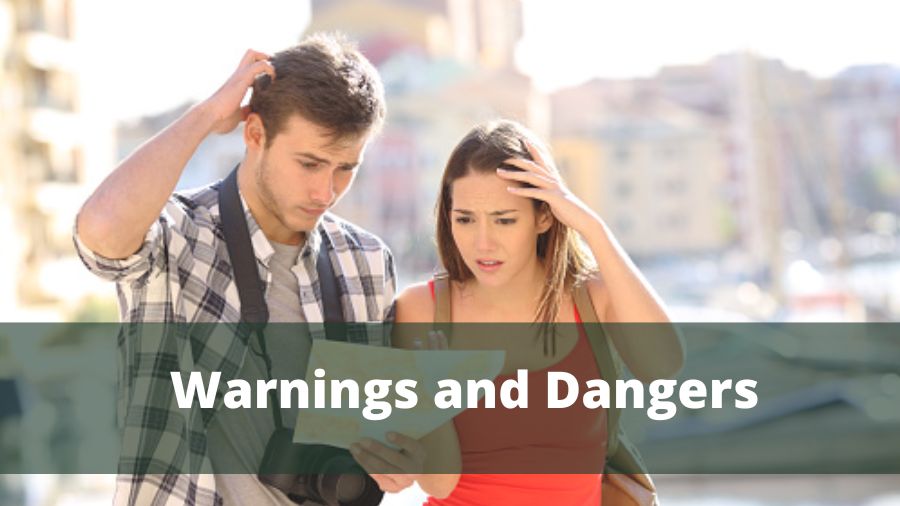 Overall Risk – Low
Massachusetts is a low-risk state to visit. You will be quite safe if you take general precautions and be aware of what's happening around you. 
Transport & Taxis Risk – Low
Massachusetts has low transport risk with an excellent public transit system. Taxi drivers need to have federal and state licensing. Though public transport has zero risk, you should keep your valuables close.
Pickpockets Risk – Low
Massachusetts has negligible pickpocket risk but keeping your wallets safe, especially in crowded areas, isn't a bad idea.
Natural Disaster Risk – Medium
The state has moderate risk in terms of natural disasters as various types of potential natural disasters like earthquakes, floods, or snowstorms sometimes hit the state. However, the state is not known to suffer heavily from any natural disaster.
Mugging Risk – Low
Massachusetts has a meager mugging risk. Highly populated urban regions are more at risk than other places, such as Boston. So, staying alert while in such an urban place may help you.
Terrorism Risk – Low
The state has not reported any terrorism threat, both domestic and international. Therefore, the terrorism factor should not bother you when considering the state as your next travel destination.
Women Travelers Risk – Low
The state has zero women traveler risk. Massachusetts is a friendly and safe place. So women should not worry about their safety as the state is quite safe for women.
Tap Water Risk – Medium 
Some areas of Massachusetts are known to have contaminated water, and as a result, the state has a medium tap water risk. However, tap water in municipal waters is treated and sanitized to federal guidelines. You can carry bottled water if you are unsatisfied with the water's taste.
Also Read – How safe is Maine for Travel?
Safest tourist Places to visit in Massachusetts
When planning a trip to Massachusetts, you must have already made a list of places you want to visit. However, if you are open to suggestions, you can consider adding the below-mentioned places to have a safe yet enjoyable trip to Massachusetts –
Wayland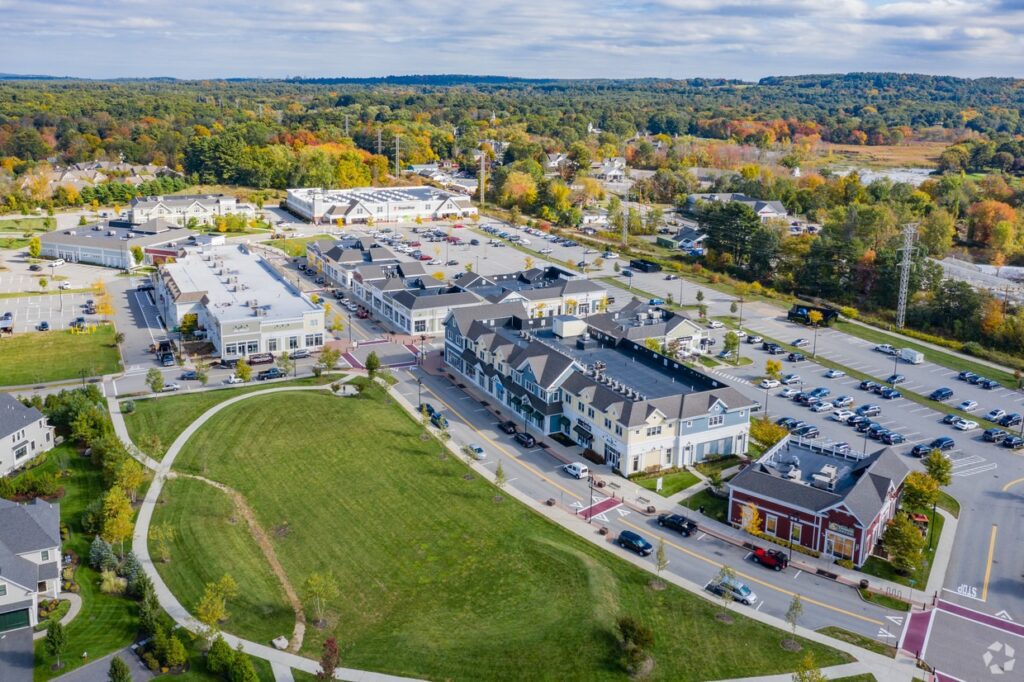 The first on the list of safest cities in Massachusetts is Wayland. This city has a violent crime rate of only 0.1 per 1000 residents and has the lowest property crime rate in the state at 0.
In addition to low crime rates, Wayland has an excellent small-town New England feel with beautiful architecture. The popular tourist attraction in the city includes Minute Man National Historical Park, Mass Audubon's Drumlin Farm, Great Meadows National Wildlife Refuge, Wayland Historical Society, and much more.
Franklin
The second on the list is Franklin, with a violent crime rate of only 0.1 and a property crime rate of just 1.2. This town is also home to the famous Franklin Library, one of the oldest libraries in the United States. This library has original books written by Benjamin Franklin.
The other famous tourist destinations in the city are Franklin State Forest, Urban Air Trampoline and Adventure Park, Franklin Historical Museum, Choate Park, Sweatt Beach, Silver Lake Park, Lake Mirimichi, etc.
Clinton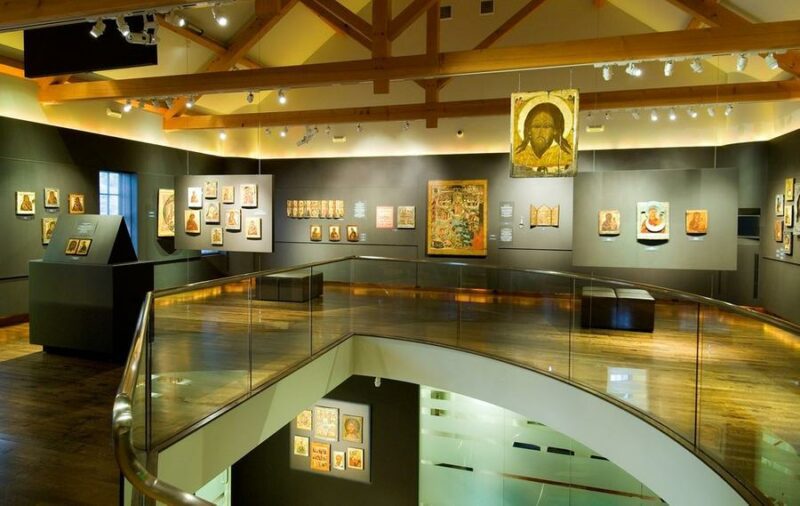 The next city on our list is Clinton in Worcester County. The town has a violent crime rate of only 0.3 and a property crime rate of 1.0, making it the safest place to visit.
Clinton is loved for its places like the Museum of Russian Icons, Wachusett Reservoir, Clinton Parks & Recreation, Cemetery Island, Summer Star Wildlife Sanctuary, Bolton Flats Wildlife Management Area, etc.
Holden
The fourth safest city on our list is Holden. Located northeast of Worcester, Holden has a very low violent crime rate of 0.3 and a property crime rate of 1.1.
Holden has many famous tourist places, including Wachusett Reservoir, Wachusett Mountain State Reservation, Cascades Park, Cascading Water, Boynton Park, Burncoat Pond, etc.
Hopkinton

Number five on our list is Hopkinton. Located between Worcester and Boston, the town has a violent crime rate of 0 and a shallow property crime index of 1.6 in 2021.
Hopkinton attracts numerous tourists because it is the starting point for the annual Boston marathon. The city has famous tourist places like Hopkinton State Park, Callahan State Park, Ashland State Park, Whitehall State Park, Upton State Forest, Mass Audubon Waseeka Wildlife, Lake Maspenock, Crane Swamp, Echo Lake, etc.
Westford
Westford is another safe city in Massachusetts. Though the city is highly populated, it constantly maintains low violent crime rates of about 0.4 and relatively low property crime rates of 2.2.
The city is famous for tourist attractions like Great Brook Farm State Park, The Butterfly Place, Bruce Freeman Rail Trail, Nara Park, Westford Museum, Billerica State Forest, Forge Pond, Mascuppic Lake, etc. 
Sharon

Sharon is a part of Norfolk County and has a low violent crime rate of 0.5 and a property crime rate of 2.5. It is considered one of the most attractive towns in Massachusetts due to its spectacular landscape and prosperous history.
Sharon is famous for tourist spots like Borderland State Park, Mass Audubon's Moose Hill Wildlife Sanctuary, Lake Massapoag, Lake, Moose Hill Farm, Memorial Park Beach, Ponkapoag Pond, Leach Pond, Lake Bird Street Conservation Area, Paul Revere Heritage Site, etc.
These are the safest places you can visit in Massachusetts.
Also Read – How safe is Michigan for Travel?
Places to avoid in Massachusetts
Knowing the safe places is good but knowing the unsafe places that should be avoided is more important. Check our list of places to avoid to keep yourself safe in Massachusetts –
Fall River 
It is the 10th largest city, with a population of almost 100,000 people, and the most dangerous city in the state, with a violent crime rate of 772 per 100,000 people.
Holyoke 
Holyoke is the second most dangerous and relatively small city with a population of 40,000 but a violent crime rate of 739 incidents per 100,000.
Springfield 
It is the third most dangerous city in the state. Despite its smaller population, it had 18 homicides in 2022 and a violent crime rate of 732 incidents per 100,000 people.
Pittsfield 
The fourth on our list is Pittsfield. With a population of 42,268, the city had a violent crime rate of 728 per 100,000 and recorded one homicide during the year.
North Adams 
Next on our list is the small city of North Adams, with 12,800 residents. Even though there were no homicides recorded in the town last year, there were 679 violent crimes recorded per 100,000 residents.
Brockton
It is the 6th most dangerous city according to violent crime rates. The town recorded four homicides and a violent crime rate of 671 incidents per 100,000.
Safety tips for traveling in Massachusetts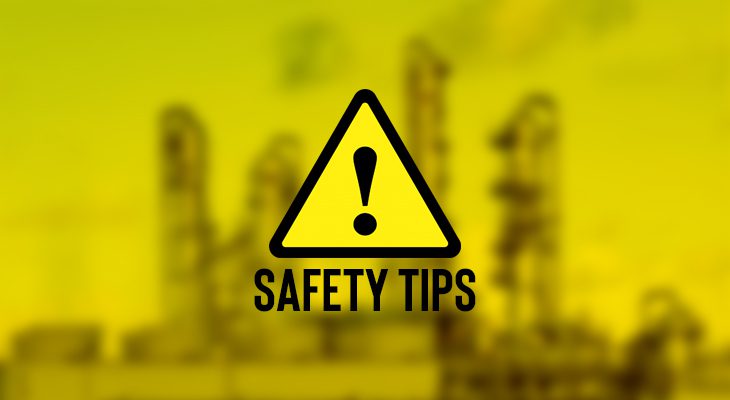 Regardless of which city you stay in, it is important to follow standard measures to prevent yourself from becoming a victim of any crime.
Check out our list of safety tips that you can follow while traveling in Massachusetts –
Be prepared – It is best to have all of your necessary travel preparations outlined and plan everything before you do it. Try to plan every detail, such as where to go, what to eat, and where to stay, to make everything run smoothly.
Check the state government website – You must be aware of the news of the state you are traveling to. Checking the state government website will give you an idea about issues and other potential concerns that could arise.
Ask locals – You can ask locals for suggestions on how to spend your time, safe places to stay, and more. They may tell you the best activities, stores, or any local events that could make your trip better.
Find the right hand – If you need someone to help during your travel stay, make sure to hire the right person or team. You can compare ratings and ask for referrals to find the best helping hand.
Share your schedule – You can make a schedule of what you are going to do, where you will be staying, and more and share it with friends or your family members.
Keep copies of essential documents – It is best to have extra copies of important documents stored at different places. Traveling with a backup identity will help you be safe in all possible situations.
Also Read – How safe is Louisiana for Travel?
How safe is Massachusetts to travel alone?
Yes, the state is excellent for traveling alone. The majority of people in this state are friendly and helpful. Besides that, it has a very low crime rate and hundreds of amazing places to explore, making it a perfect tourist destination for solo explorers. 
How safe is Massachusetts for solo female travelers?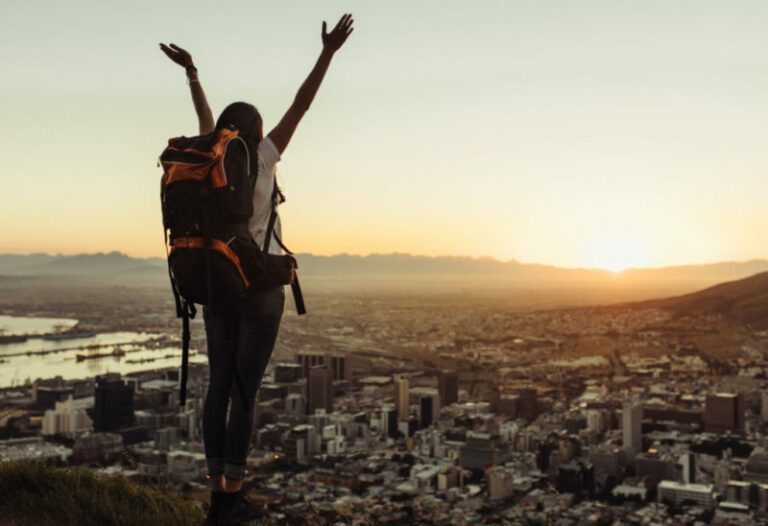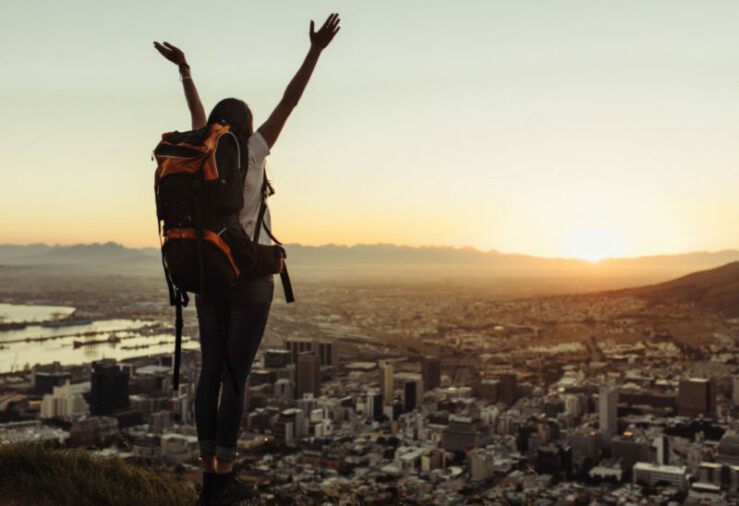 Massachusetts is quite safe for solo female travelers. It is a liberal state, and women travelers are treated with respect. However, if you are planning a solo female trip, try to keep some safety tools such as pepper spray with you.
How safe is Massachusetts for Travel?
Massachusetts is one of the safest states in the US. Overall, the state is a very safe place for tourists as it is constantly ranked as one of the safest places in the world to see.
However, like every state, it has some places that are more dangerous than others. Avoiding such areas would be the best thing you can do as a tourist. In addition to that, stay aware of your surroundings, and you are good to go.
With that said, here I am wrapping up this article. I hope our guide on how safe Massachusetts is for travel has helped you. If you have any questions, feel free to shoot them in the comment section below. Our team will try to respond ASAP.

Subscribe to Email Updates :