Have you ever thought that the anime you are currently watching falls under which genre or category? There are so many genres of anime that you can watch and enjoy. Most people really don't know about the genre of anime they are watching. It is really important to know the genre of the anime as it helps you to select your next anime easily. Now, no worries as we have made a list for you that will explain to you all the major genres of anime and will help you to select the next genre that you want to explore.
Major Anime Genres 2022
Shounen: Shounen is the most popular genre of anime. It is not even a genre, it is more of a demographic. Shonen anime can include sports, fantasy, science fiction, action, and even horror anime. The main target audience for this demographic is young males or a teen. The best example of shounen anime is One Piece, Naruto, Bleach, Dragon Ball franchise, and many more.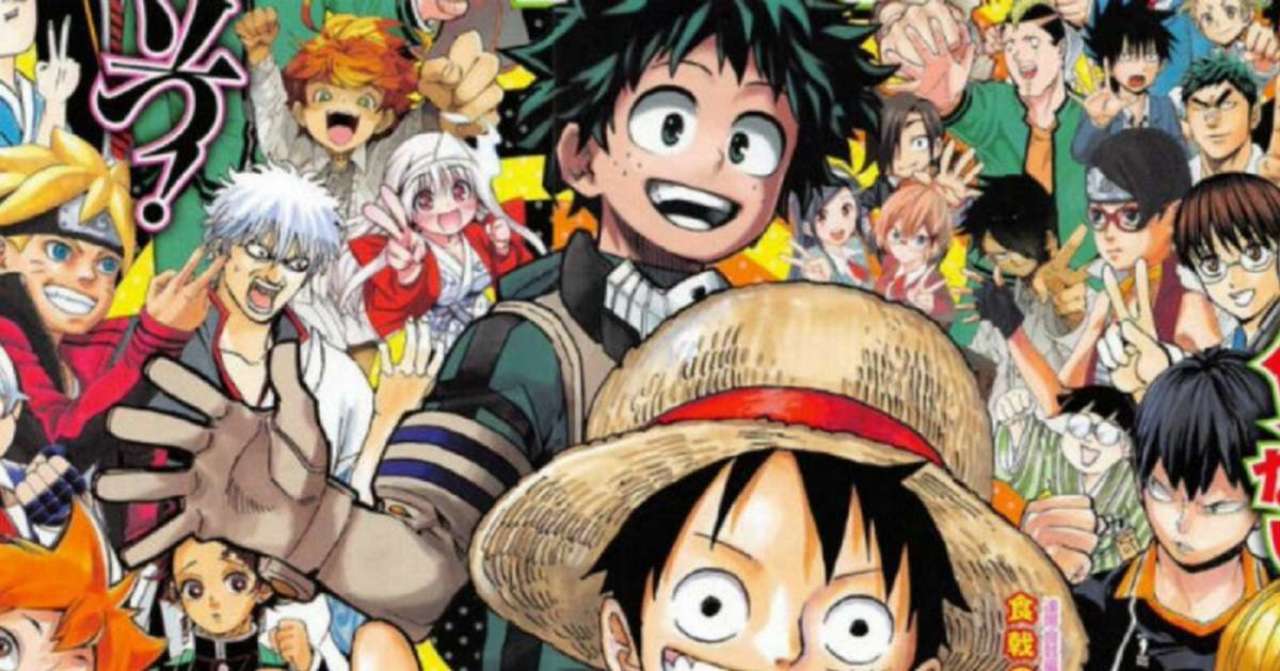 Slice Of Life: Slice Of Life genre has been getting more and more popular with time. Animes like Usagi Drop, K-On, Clannad, Kokoro Connect, and more have made it popular. As suggested by the name Slice Of Life is based on the real aspects of life.
Romance: Romance is sometimes mixed with 'Slice Of Life. So romance has also grown throughout time with the Slice Of Life Genre.  But sometimes romance is also mixed with Mecha, Shounen, Shoujo, Magic, Adventure, and Military. It is because Romance can be in any genre and that is what is beautiful about it. Some examples of Romantic anime are Anohana, Clannad, Your Lie In April, and many more.
Magic: Magic genre is also loved by many people. Most of the time it is connected with historical elements of society. Magic is mostly regarded as fantasy. This genre basically involves characters with magic power that will help them to bend reality at their will. Some examples of magic genre anime are Inuyasha, Fairy Tale, Fullmetal Alchemist, and many more.
Action: Well, the action genre can be found in any type of anime. Shonen demographic mainly focuses on the action genre. But it is really rare to see pure action anime as the action is somehow dependent on other genres. Some examples of 'pure action animes' are Back Lagoon, Kill La Kill, Baki,  Kekkai Sensen, and some more.
Supernatural: Supernatural can be related to magic most of the time. It can also be found in action anime, romantic anime, or even thrillers. But nonetheless, it is a really good genre with some of the best anime out there. Some examples are Death Note, Durarara, Bakemonogatari, and more.
Horror: The horror genre in anime is much more than just ghosts and jump scares. Horror is a deep genre that will include a storyline too with all the ghosts, monsters, gore, and creeps. This genre basically attracts a mature audience. It really shows the dark side of anime. Some examples are Parasyte -the maxim, Another, School-Live!.
Psychological: Psychological genre is one of the most researched genres in anime. Every single detail that delves into how the mind and psyche work is thoroughly researched and it really plays with your mind too. This genre tackles everything on a psychological basis.  Series in this genre will play with your mind and make you think hard. Some examples are Mirai Nikki, Zetsuen no Tempest, Monstera, Paranoia Agent, and many more.
Sci-Fi: Sci-Fi refers to Science Fiction so it focuses on all the scientific stuff and world-class tech. It focuses on various scientific machines and theories but in its own way, so sometimes it is mixed with genres like Mecha and Space. Some examples are Evangelion, Cowboy Bebop, Steins Gate, and more.
Comedy: Comedy anime is a great way to take your minds off things when they are really hard or after you have watched some intense anime and need a breather. Comedy is such a flexible genre, Anime doesn't have to make you laugh every single moment to be considered as comedy. Some Examples are: Grand Blue, Golden Boy, The Devil Is a Part-Timer and many more.
Some of the major Sub-Genres of Anime
Cyberpunk 
Game
Ecchi
Demons
Harem

Martial Arts

Kids
Historical
Isekai
Military
Music

Reverse Harem
We hope that the list will help you in identifying the genre of the anime and will help you select your next anime easily.
Subscribe to Email Updates :