Turning Point USA, or TPUSA, is organizing America Fest 2022. As all TPUSA events are invitees only, only America Fest registration would let you attend the event live. So, you must register for America Fest 2022 if you wish to be a part of the event.
This article will provide a detailed guide on America Fest Registration, such as how to book America Fest 2022 tickets, including other details about America Fest 2022.
So without further delay, let's begin –
How to register for America Fest 2022
Please follow the below steps to complete the America Fest registration –
Visit this link to register for America Fest 2022 tickets -https://na.eventscloud.com/ereg/index.php?crm=1&eventid=680661&session_variable=public&token=ee023d130480050161a1e25%5B%E2%80%A6%5D-MjAyMi0wNyM2MmQ3ZmNhNmQwOGIz. Alternatively, you can use this link – https://www.amfest.com/ to register for the event.
The official page of America Fest 2022 will open up.
Click on the Register Now icon.
You will now see a TPUSA Events page at the top.
You will see the two options, New Registration and Modify Registration.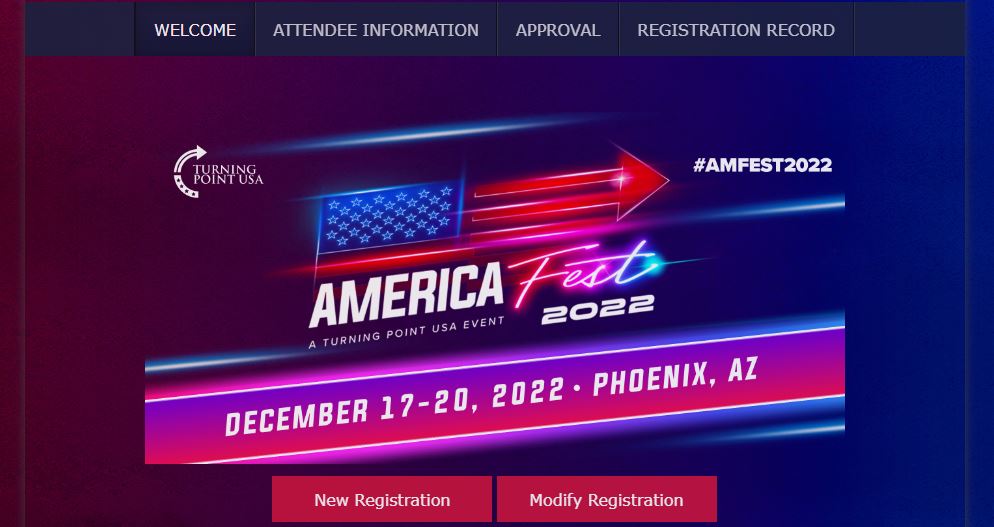 Select the New Registration option if you are registering for America Fest 2022 for the first time. In case you have registered earlier but wish to modify your details, select Modify Registration option.
If you select New Registration, a page will open where you must fill in details like your name, email, age, etc. Fill up your correct details.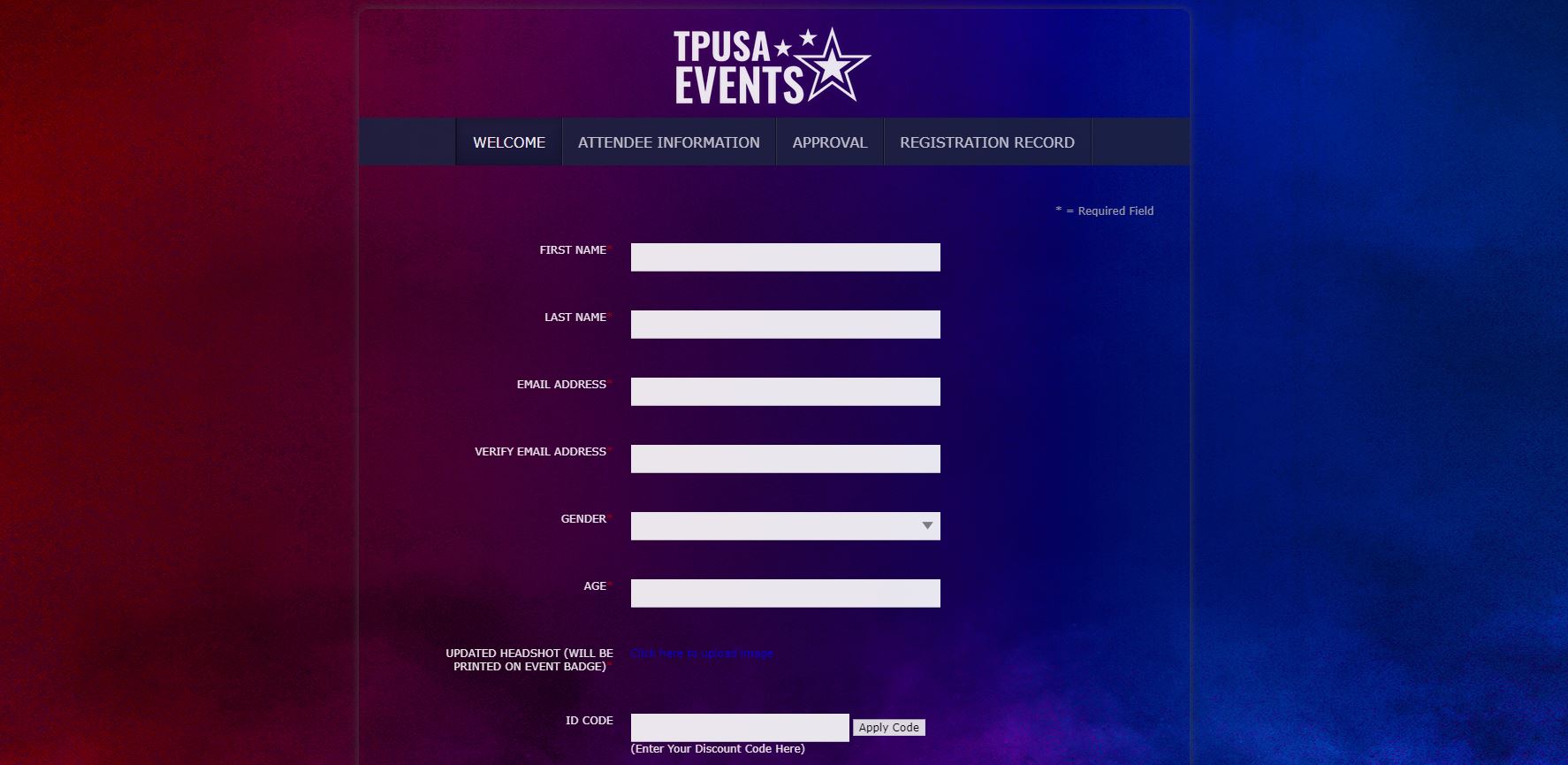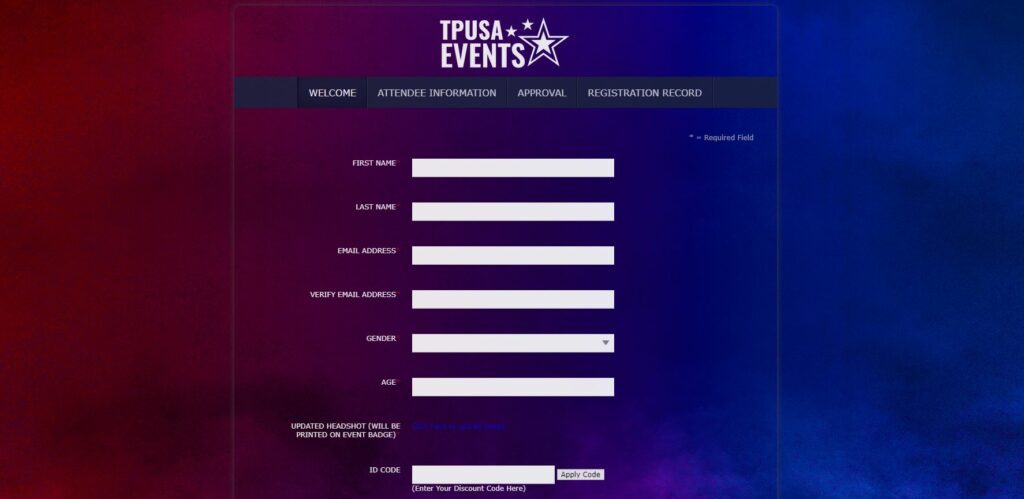 After entering your details, click the Continue button and pay for your registration.
Your America Fest registration is now completed.
Once your America Fest registration is approved, you will receive an email within ten business days containing detailed information about the events at America Fest 2022.
The waitlisted applicants will receive an email within 14 business days and a full refund of the paid registration fees if their tickets are not approved.
Please note that confirmed student registration is non-refundable and includes admission to all general and breakout sessions. TPUSA offers to lodge applicants between the age of 16-26. The eligible applicants can pay an additional $50 fee to get the TPUSA-provided lodging. Besides, you may pay an additional $50 fee if you want to see the TPUSA concert.
The other thing to note is that the deadline to cancel your America Fest Registration is December 1, 2022. If you cancel your confirmed America Fest registration after this date, you will have to pay the cancellation fee of $200.
TPUSA does not provide travel assistance, and visiting guests are responsible for covering the cost of travel to/from Phoenix, Arizona, or meals during the conference.
However, needy students may get financial assistance to cover their travel costs. If you are a student in need, apply for a travel stipend at tpusa.com/travelstipend.
If you have any queries regarding America Fest Registration or lodging, you can drop your questions an email to [email protected].
About America Fest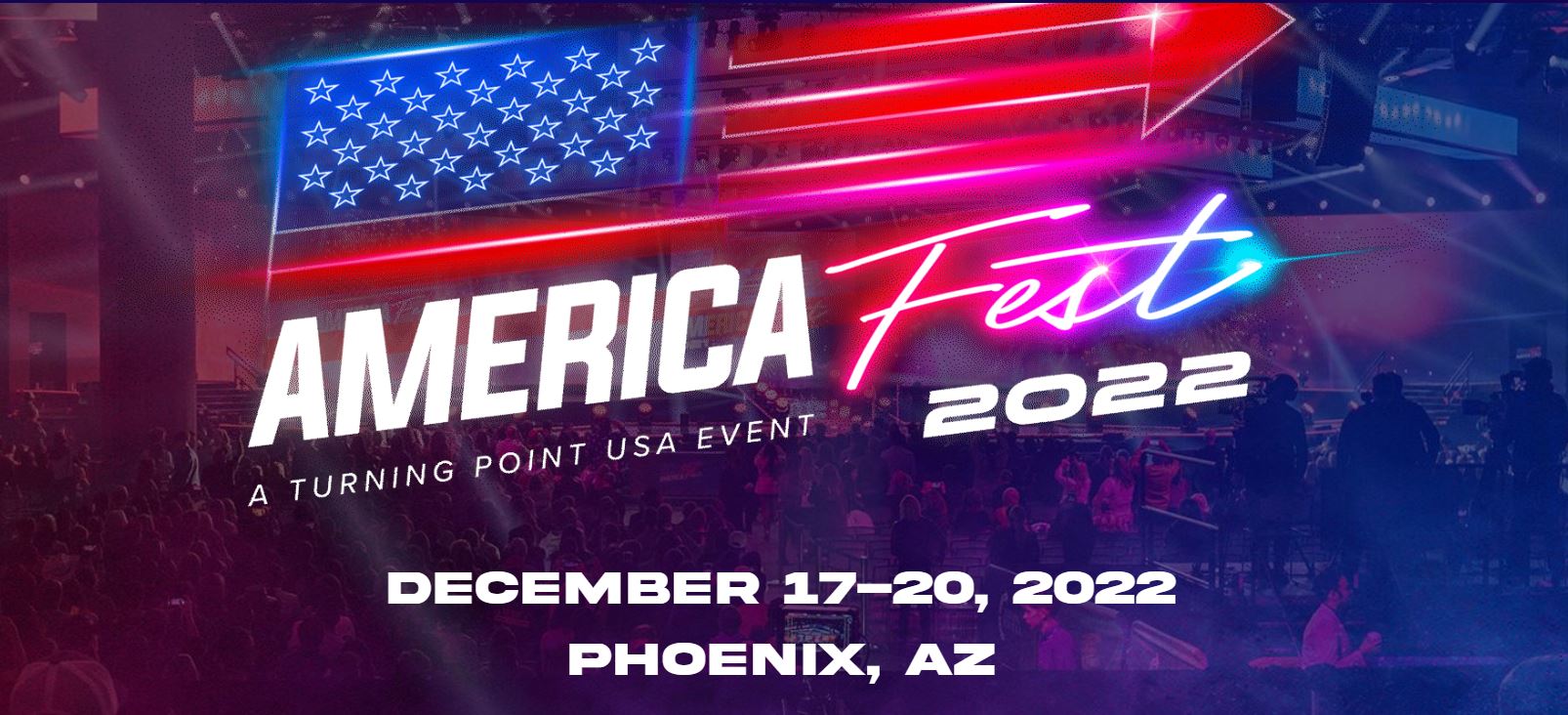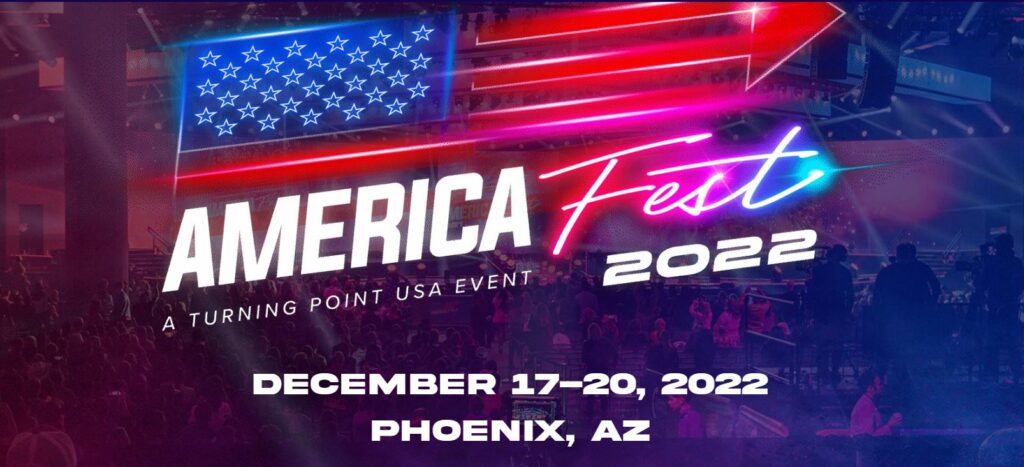 Date
The America Fest 2022 is a three-day event scheduled from December 17- December 20.
Time
The America Fest 2022 will begin at 5 PM Saturday, December 17, and will last till 12 PM Tuesday, December 20.
Location
The America Fest 2022 will take place at Phoenix Convention Center, Phoenix, Arizona.
Turning Point USA
TPUSA, or Turning Point USA, is an American conservative non-profit organization that aims to recognize, train, educate, and organize students to encourage freedom.
Charlie Kirk and Bill Montgomery established the TPUSA organization in 2012.
Frequently Asked Questions
Where can I see America Fest?
You need to attend the event to see it.
How much are tickets to AmericaFest?
The average price of an America fest ticker is around $97 per ticket.

Subscribe to Email Updates :