The Amex Platinum Military Card is an exclusive credit card that offers unique benefits to military personnel. The card comes with a welcome bonus, remission of the high annual fee, and statement credits for flight tickets. The Amex Platinum Military Card is considered one of the most suitable credit cards for military personnel.
This article covers detailed guide about how to get Amex Platinum Military card, its perks, detailed information about the hidden fee, and more.
So, without any further ado, let's get started –
What is Amex Platinum Military?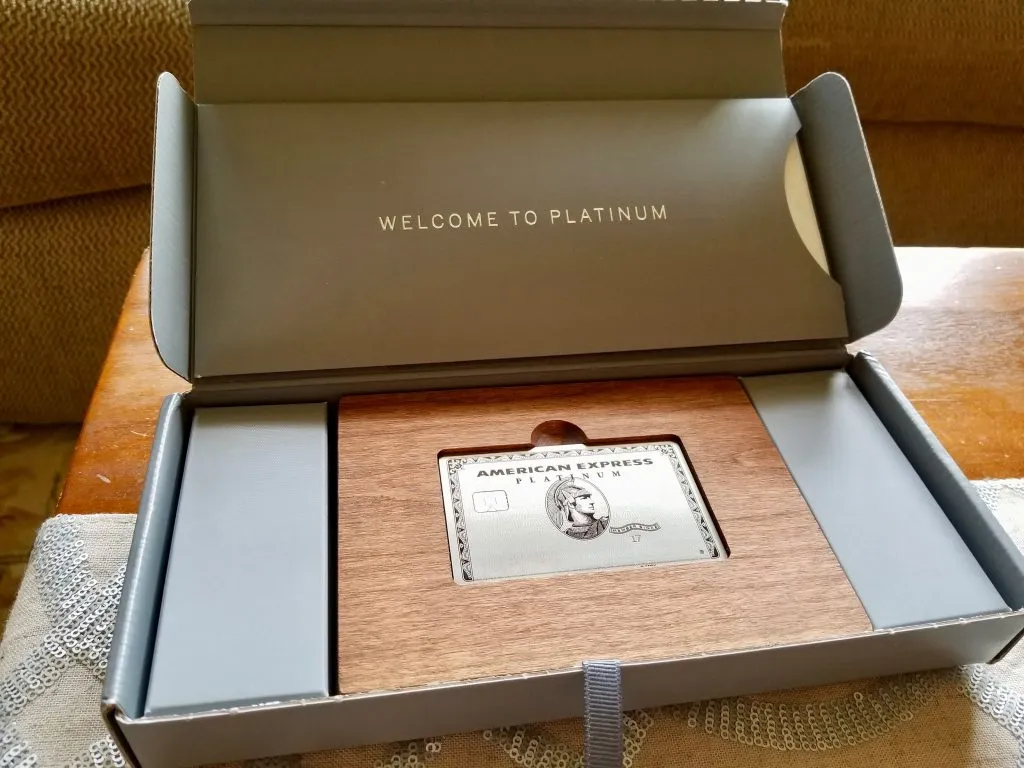 Amex Platinum Military is a credit card specifically designed for military personnel, offering military personnel unique incentives and discounts. These include a welcome bonus, a waiver of the annual fee, and much more. The card also offers benefits such as extended warranty, purchase protection, and cell phone insurance. Military personnel can apply for the card online and, if approved, can enjoy various travel and leisure rewards. Overall, the Amex Platinum card is considered one of the most suitable credit cards for military personnel.
How to Apply for Amex Platinum Military
The American Express Platinum Credit Card brings eye-catching travel and leisure rewards.
Here's how you can apply for the Amex Platinum Military card –
Confirm eligibility – The Amex Platinum Military Card is only available to active-duty service members, veterans, and their spouses. Make sure you or your spouse meet the eligibility requirements before applying.
Gather necessary information – You will need to provide your personal information, military service information, and financial information when applying for the card. Make sure you have all of this information on hand before beginning the application process.
Visit the Amex Platinum Military Card website – Go to the Amex Platinum Military Card website at https://www.americanexpress.com/en-us/cards/platinum-card-military/ and click on the "Apply Now" button.
Fill out the application – Follow the prompts to fill out the application with your personal information, military service information, and financial information. Be sure to review the information you have entered before submitting the application.
Submit the application – After reviewing your application, click on the "Submit" button to send it to American Express for processing.
Wait for a approval – American Express will review your application and notify you of their decision within a few business days. If you are approved, you will receive your Amex Platinum Military Card in the mail.
Activate the card – Once you receive your Amex Platinum Military Card, you will need to activate it. Follow the instructions that come with the card to activate it.
They will automatically match your social security number to the DoD database to apply for the benefits. If the benefits are not applied automatically, a request for benefits can be requested after card approval.
American Express Platinum Card Military Benefits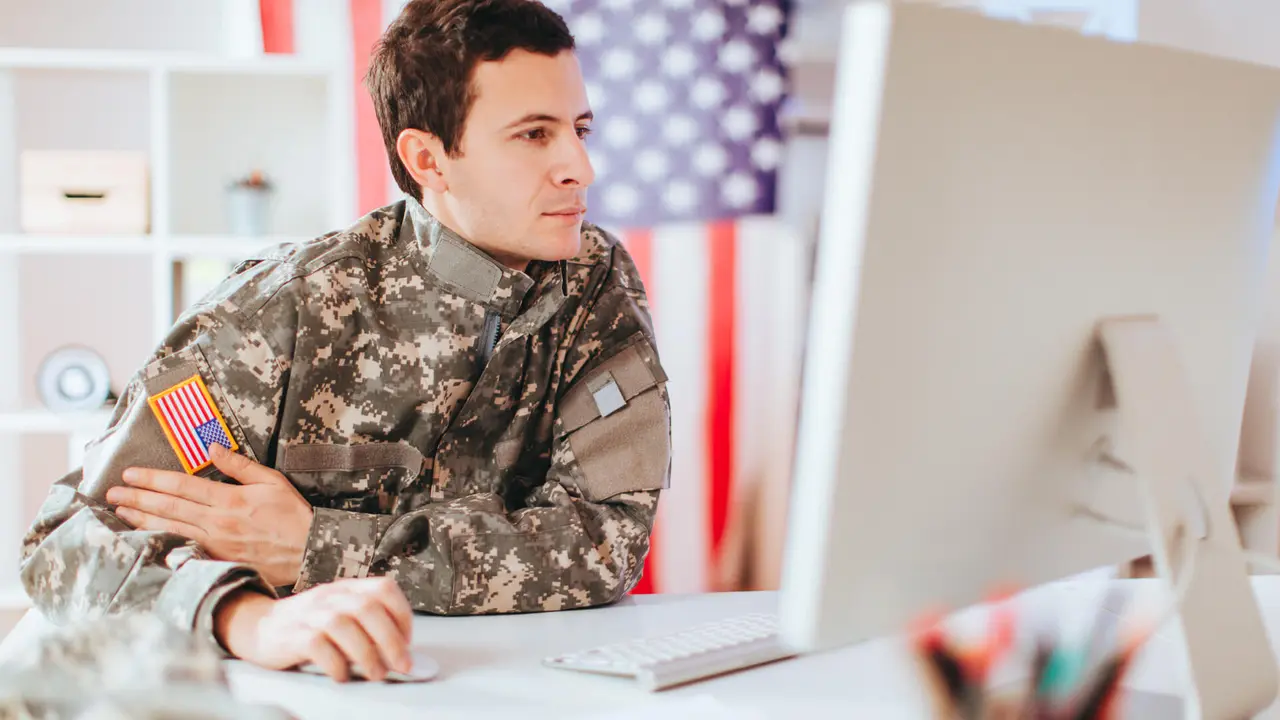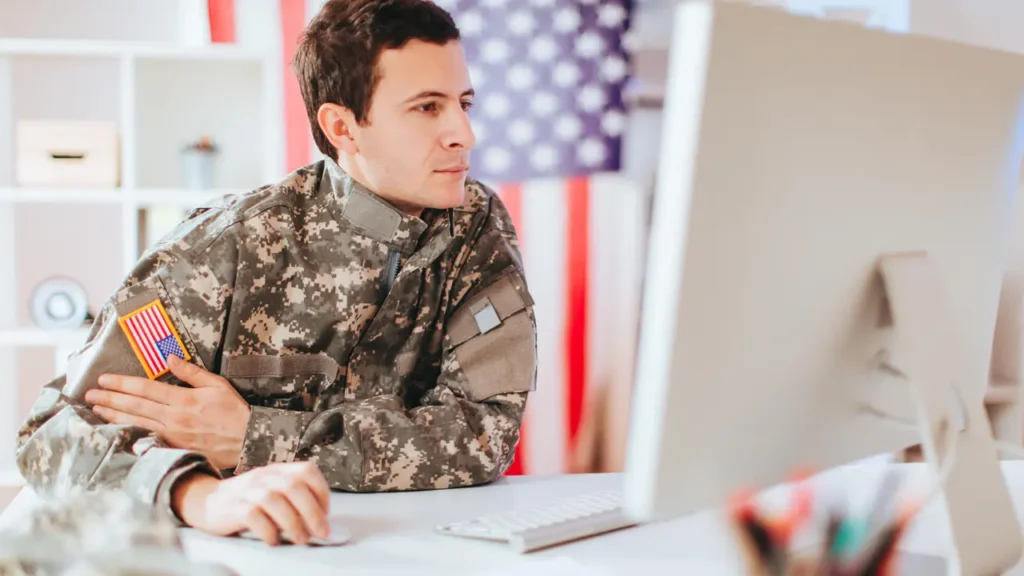 Welcome Bonus — Value Varies
When redeeming your bonus for travel, you may expect a value of at least one penny for each Membership Reward point in your Amex Platinum Military card.
This corresponds to at least $600 in travel if the bonus is 60,000 points, and so on.
Yearly fee waived — a savings of $695 per year
When credit is awarded jointly, active military FPRO members and mates are exempt from the $695 annual fee (rates and fees). This discount is granted by American Express in appreciation of your military service.
Authorized Users — $175 in value
If you add an authorized user to your Amex Platinum card, it will cost $175 for every card anniversary. For active-duty military cardholders, this cost is waived.
Approved users are granted full airport lounge access, making it simple to get admission for your complete family.
Some more benefits of the Amex Platinum Military are as follows –
Car Rental Loss and Damage Insurance – Use your Amex Platinum card to disburse your rental car, decline the car rental company's collision damage waiver coverage, and have supplemental car rental coverage for deterioration or thievery. The American Express, Car Purchasing Program, can help you economize on the next vehicle purchase.
Extended Warranty — The manufacturer's warranty in the United States is extended by two years for qualified products with a guarantee of fewer than five years. Purchase Protection provides 120 days of coverage (90 days for New York residents) for products that are qualified as damaged, lost, or stolen.
Cell Phone Insurance – Get up to $1,600 in mobile phone protection against theft and damage (2 claims per year, up to $800 for each claim). The individual claim includes a $50 deductible. You should pay your phone bill with the Amex Platinum card to get coverage.
Reasons why the Amex Platinum is Best for Military
Yearly fee
The Amex Platinum Military Card is a travel card with the best features available. The card has a beefy $695 annual charge, but qualifying active-duty members of the United States military can avoid it, making it an excellent deal. The yearly charge for your Amex Platinum Card must be waived upon request and does not occur on its own.
According to American Express, completing a form online will expedite the delivery of your rewards. You can also call (800) 253-1720 to submit a benefits application. Your information will be collected, asked certain qualifying questions, and a Department of Defense database will be used to confirm your active duty status. This procedure often takes a few days, although, on rare occasions, it can take up to a month.
Promise of Welcome
The Amex Platinum Military comes with a welcome bonus of 100,000 Membership Rewards Points once you pay $6,000 with the Amex Platinum Military Card in the first six months.
Other ways to put your Amex points to work include booking excellent deals in Hawaii, Japan, and Europe.
You can, for instance –
Transfer 62,500 of your points to Etihad for a single first-class ticket to Japan through American Airlines.
Transfer 60,000 of your points to Hilton. It will let you book a five-star hotel for two nights.
Transfer 55,000 of your points to Air Canada. It will let you book a one-way business class travel to Paris.
Acess to the Airport Lounge
The Platinum Card is one of the finest cards for entry to airport lounges. You will have a Priority Pass membership, like other premium travel credit cards, allowing you to join over 1,300 airport lounges worldwide. Regrettably, the restaurant reward that other Priority Pass members receive is no longer accessible to Priority Passes obtained through Amex. However, this was restricted to 30 restaurants at a few airports. Therefore, getting a Priority Pass for the lounges is still worthwhile.
The American Express Platinum Card also grants entry to Centurion Lounges. These are often some of the nicest domestic airport lounges, with greater facilities and fewer people than Priority Pass lounges.
Furthermore, when traveling with Delta, you may use the Card to gain entry to Delta Sky Club lounges. Delta has recently worked hard to improve the lounges, which have become pleasant places to unwind while waiting for the next flight.
It should be noted that specific Delta Sky Club lounges, Centurion and Priority Pass, Centurion may be temporarily closed due to COVID-19.
Airline charges credits worth $200
The Platinum Card also provides up to $200 in airline charge credits per year on specific carriers.
It can be used to pay expenses such as –
Baggage charges
Fees for flight changes
Standby charges
Fees for phone reservations
Fees for seat assignment/reservation
Day tickets to airport lounges or yearly memberships
Food and beverages served on the flight
Hotel affluence
When you arrive at your hotel, the Amex Platinum Military Card provides instant Gold Hilton and Gold Marriott Bonvoy status. Hilton Gold level entitles you to 80% more Hilton points each stay, a hotel upgrade (up to the Executive room category), and complimentary breakfast. Marriott Gold elite membership entitles you to 25% more Marriott points during your stay, upgraded accommodation, a welcome gift, late checkout, and other benefits. First, however, it is necessary to enroll.
With these two elite classifications, you can access privileges at a vast network of hotels and hotel brands, making your stays more comfortable. Also, you may earn points quicker for even more free nights.
Membership in Global Entry or TSA PreCheck
The Amex Platinum Military Card also includes a credit for Global Entry or TSA PreCheck, worth $100. You can use Global Entry once every four years or TSA PreCheck once every 4.5 years. While flying overseas on a commercial aircraft, military personnel can bypass customs. However, if you possess a Global Entry, you can use the credit to cover the application expense for a family member.
Uber points
The Amex Platinum Military Card provides monthly credit toward Uber trips in the United States.
When you use your Amex Platinum Military Card to pay for a ride, you will receive a $15 monthly Uber credit. In December, you will receive an extra $20 ($35 total credit) for $200 in free rides every year if all the credits are used. Once the Amex Platinum card is linked to the Uber account, these credits are credited to the Uber account as Uber cash.
Please remember that credits cannot be rolled over if they are not used within the month.
Every year, you may earn up to $100 in Saks Fifth Avenue credits
You may receive $100 in Saks Fifth Avenue credits every year. So, for example, you can receive $50 in credits from January to June, while from July to December, another $50 in credits will be transferred.
The credits are only available at Saks Fifth Avenue stores in the United States or online. You also won't be able to earn credits if you buy gift cards or shop at outlet stores like Saks Off Fifth.
How to qualify for the Amex Platinum with Military Benefits?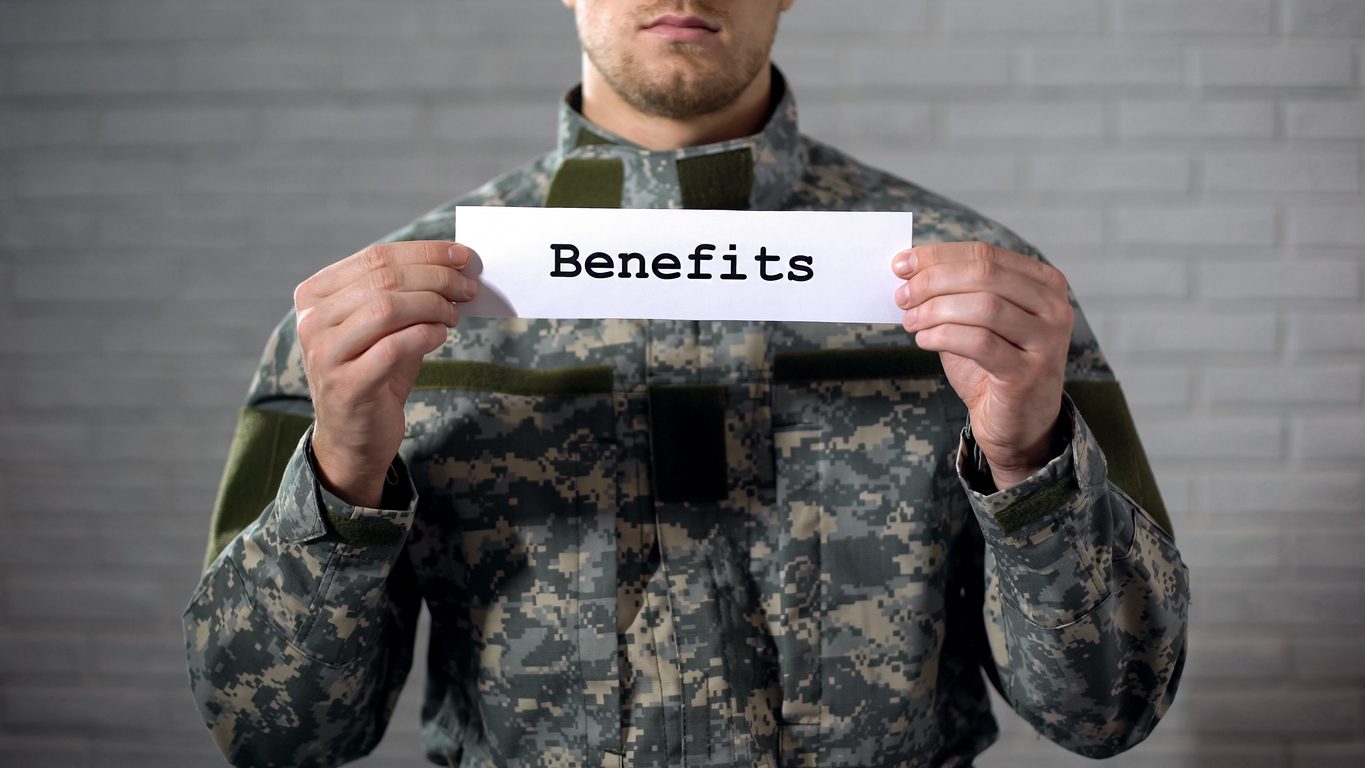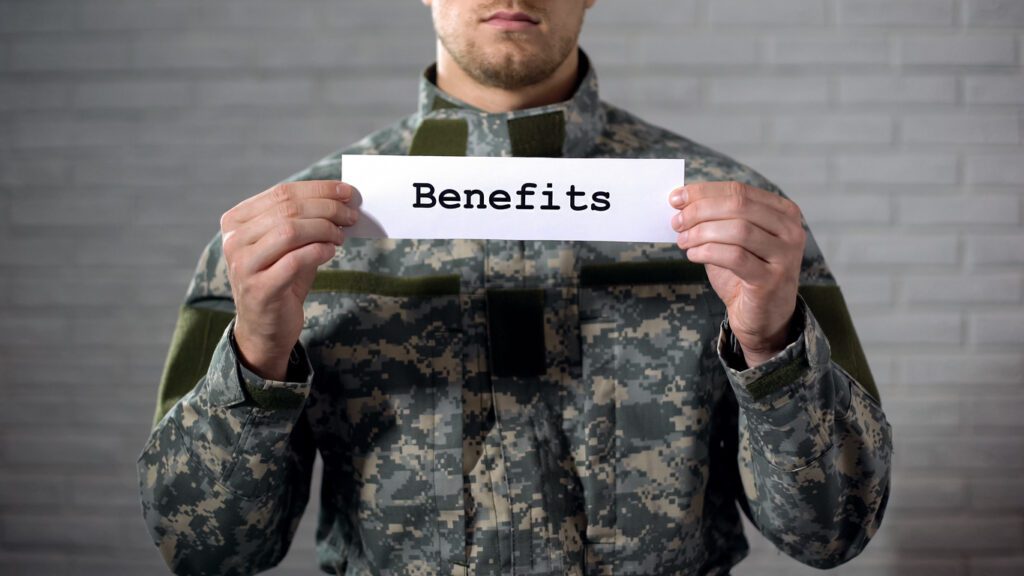 To be eligible for military benefits, one should be on active duty in any armed service (Coast Guard, Marine Corps, Air Force, and Army). In addition, you can be in a reserve component (Air National Guard, National Guard, or Reserve) called to active duty.
Benefits are also available to commissioned National Oceanic and Atmospheric Administration officers and the Public Health Service.
National Guard members are also eligible when they are ordered to active duty for more than 30 days straight and, for instance, called for active duty for a national emergency, according to Amex.
Partners of any qualifying service personnel are also eligible.
How to get your Amex Platinum Military Card fees waived?
You should request it to waive the yearly fee on the Amex Platinum Card.
American Express recommends submitting a form online to request your benefits. Be prepared to provide basic personal details and answer some questions to get confirmation of your military status. The confirmation process normally takes a few days. Unfortunately, in some situations, it can take up to a month.
You will get an initial charge for the yearly fee. Again you will get a statement credit for the fee amount when you have been approved for SCRA benefits.
FAQs
Is American Express Platinum available to military personnel at no cost?
Yes! The American Express Platinum card for US military personnel and their spouses has no annual charge. Amex's interpretation of the Servicemembers Civil Relief Act (SCRA) and Military Lending Act (MLA) legislation waives the standard yearly cost of $695.
Is Amex Platinum free for retired military personnel?
Unfortunately, American Express does not remove yearly fees for retired military personnel. Yet, many service members say that after leaving the military or retiring, AMEX continues to abolish yearly fees on their cards for a few years.
Is it tough to acquire Amex platinum?
To qualify for The Platinum Card® from American Express, you must have a good to outstanding credit score. As a result, you may need to concentrate on improving your credit before applying for the card.
Is Amex Platinum more advantageous than Amex Black?
The American Express Platinum card brings out the opportunity to earn more than the Mastercard Black card. Membership Rewards points earned on the Amex Platinum card have a higher potential value when transferred to airline and hotel partners.

Subscribe to Email Updates :