Are extremist attacks rising in Kashmir: On May 3, 2020, five men of the security forces, including a Colonel of the Indian Army, a Major, and a Sub-Inspector of the Jammu and Kashmir Police, were killed in an encounter.
The encounter took place in Handwara in the northern part of India-administered Kashmir, which falls in the Kupwara district. Two extremists were also killed in this encounter.
This encounter started on Saturday afternoon. The police statement said that security forces had received information from intelligence sources that extremists are present in the area.
Are extremist attacks rising in Kashmir
Colonel Ashutosh Sharma was the CO of 21 RR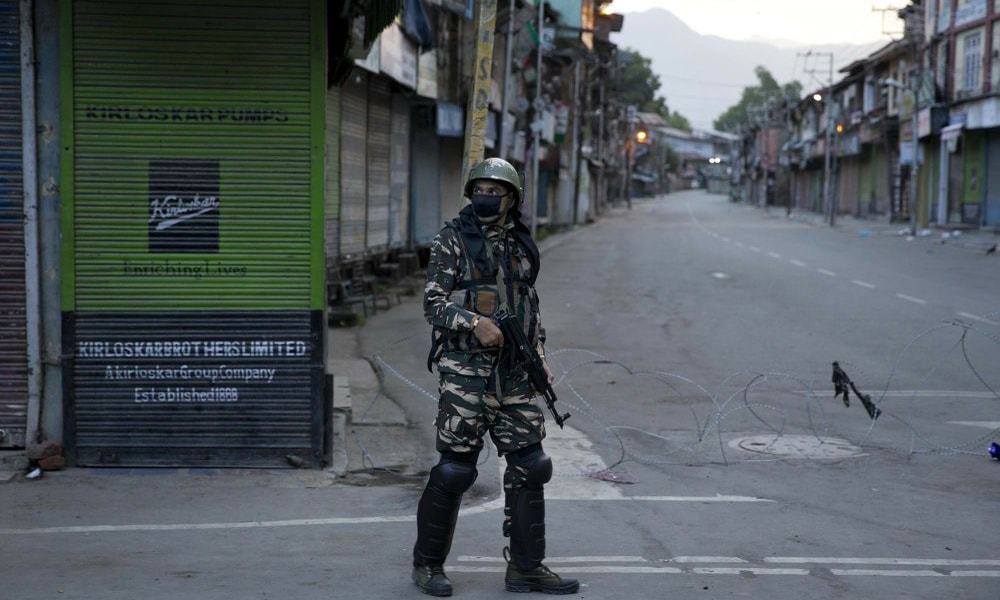 Sub-Inspector Kazi Pathan of Jammu Kashmir Police, along with Commanding Officer (CO) Colonel Ashutosh Sharma, Major Anuj Sood, Nayak Rajesh, Lance Naik Dinesh was killed in the encounter at Handwara in the 21st Battalion of the Army National Rifles.
Colonel Sharma had been awarded the Gallantry Medal twice. Piyush, elder brother of Colonel Ashutosh Sharma, told PTI that he was working hard to join the Army till success in the 13th attempt. 
Colonel Sharma was three years younger than his elder brother Piyush. He joined the Army in the early 2000s. Colonel Ashutosh Sharma's family hails from Bulandshahr in Uttar Pradesh. But, at the moment, his family was living in Jaipur. His body will reach here on Monday, and his funeral will take place in Jaipur itself.
According to the police, one of the slain extremists, has been identified as Hyder, the commander of Lashkar-e-Taiba, who was a resident of Pakistan.
Recently five soldiers of Para SF were killed in the Keran sector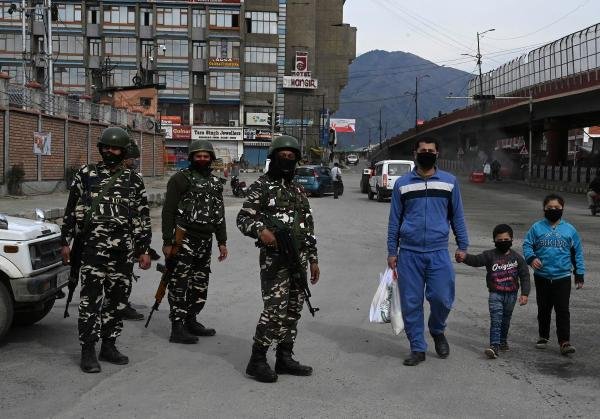 Are extremist attacks rising in Kashmir: A few days before the Handwara encounter, the Army foiled an infiltration attempt near the Line of Control (LoC) in the Keran sector.
During this encounter, five extremists were killed in meeting. However, five jawans of the Army's Para Special Forces unit were also killed in this action.
The Army statement said that five intruders with heavy weapons were also killed in this encounter. According to the police claim, 28 militants were killed in Kashmir in separate encounters with the coronavirus in April itself.
Except for the incident in the Keran sector on the LoC, in the total 20 encounters in April, no soldiers or officers associated with the security forces were killed.
Operations do not have the same conditions every time.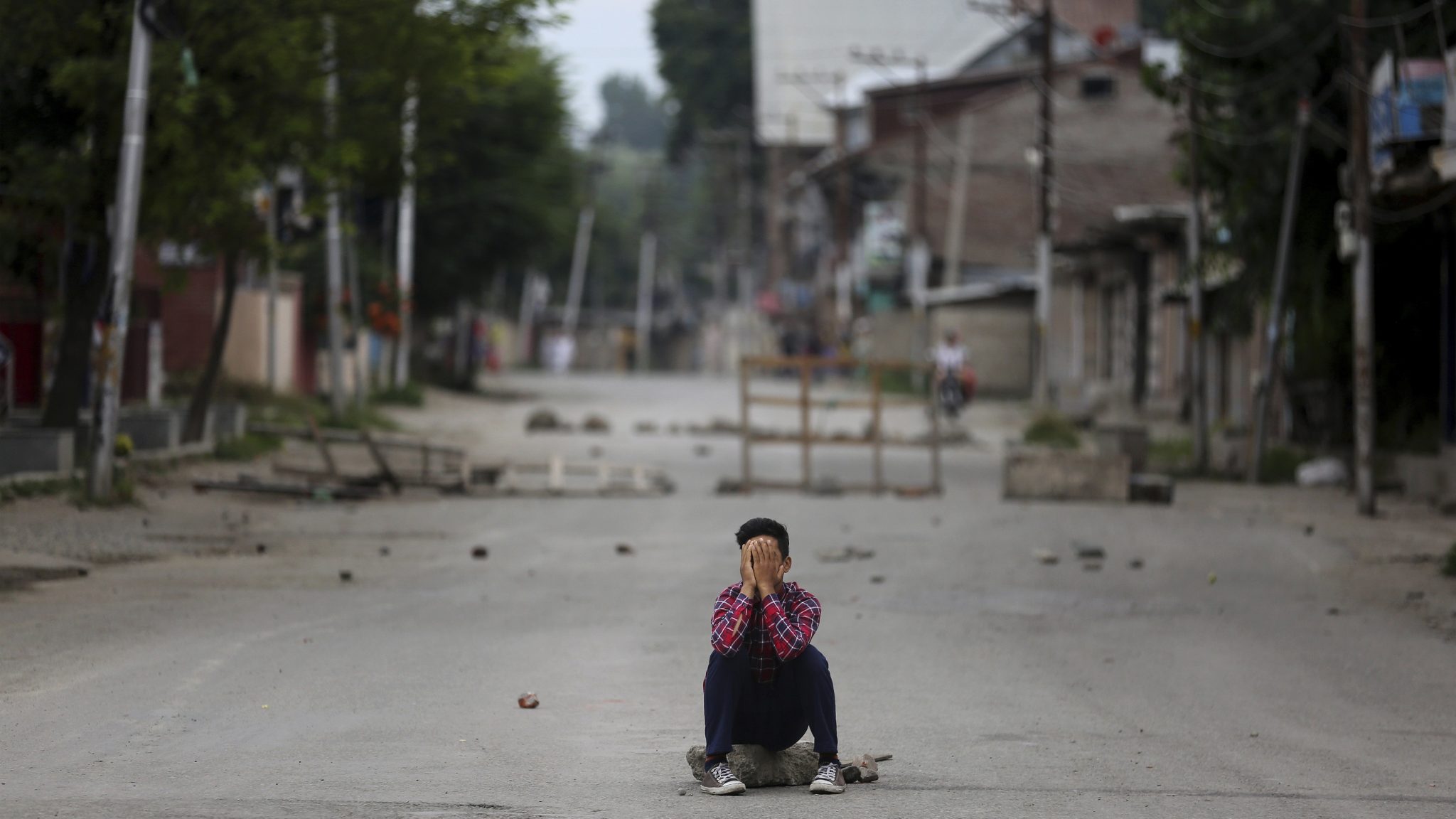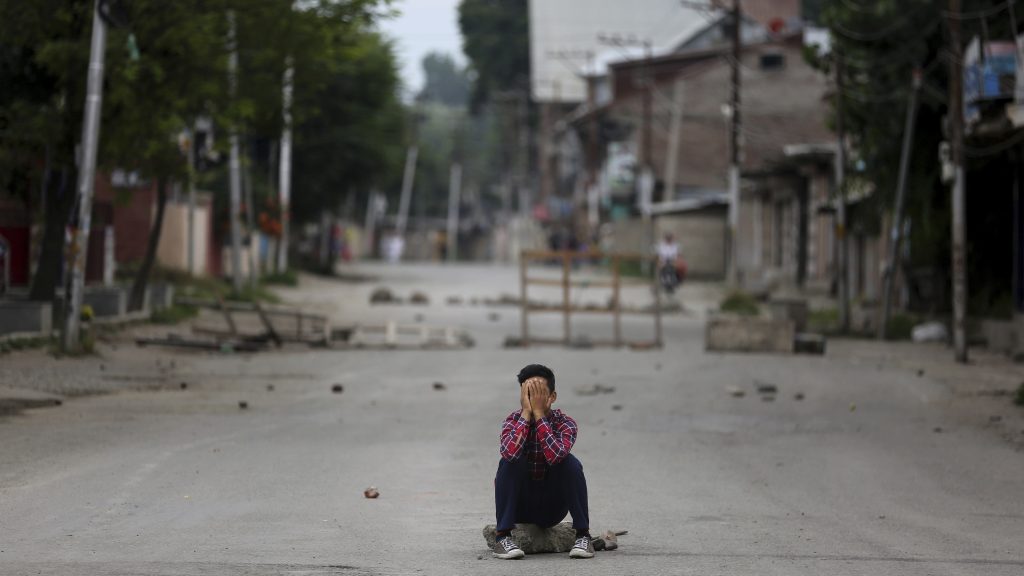 A senior police officer who has been involved in anti-extremist operations in Kashmir for years told on the condition of anonymity that this is not a book where you can read things of your choice.
He says, "When you are fighting terrorism, you have to face such incidents." A senior police officer said, "Every operation is different, and all operations have their own challenges."
Are more trained extremists being sent to the Valley now than before? A police officer said about this, "Yes, now more trained militants are being sent across the Valley than across the border. 
But, this is not a challenge that we cannot face. We have been fighting this war for the last thirty years are fighting." In the last month, there has been an increase in sporadic firing incidents on LoC between India and Pakistan. Civilians and soldiers have also died in these firing incidents.
Officials allege that since August 5, Pakistan has been trying to create problems in the Kashmir Valley.
'Desperate Pakistan causing problems'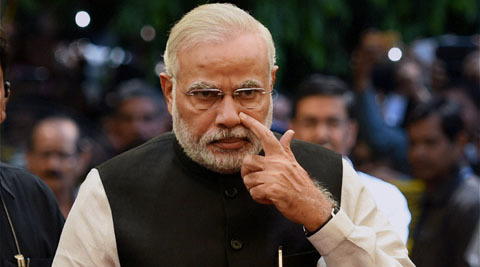 Are extremist attacks rising in Kashmir: Colonel Rajesh Kalia, the spokesman for the security forces in Srinagar, said, "You must have seen how recently we foiled a major attempt to infiltrate in which five militants were killed."
Colonel Rajesh Kalia says, "There has been peace in Kashmir since August 5, 2019. Pakistan is frustrated by this. Now Pakistan wants to take advantage of the Corona crisis. 
You will see that they are firing on the LoC every day and the residential areas Target. We have recently eliminated a group of militants on the LoC. "
The Army says that so far this year, Pakistan has violated the ceasefire 650 times. Pakistan has been continuously denying these allegations on behalf of India.
Where was the lapse in Handwara?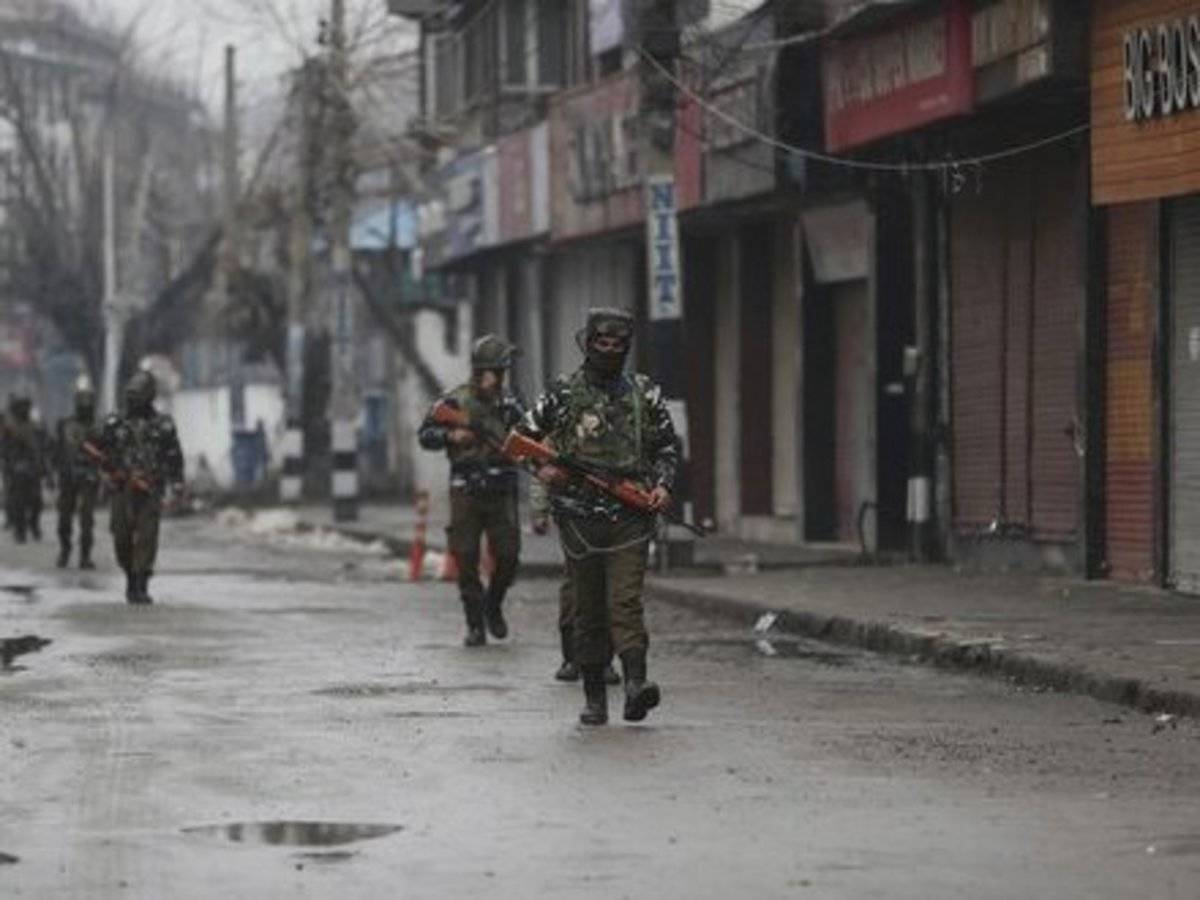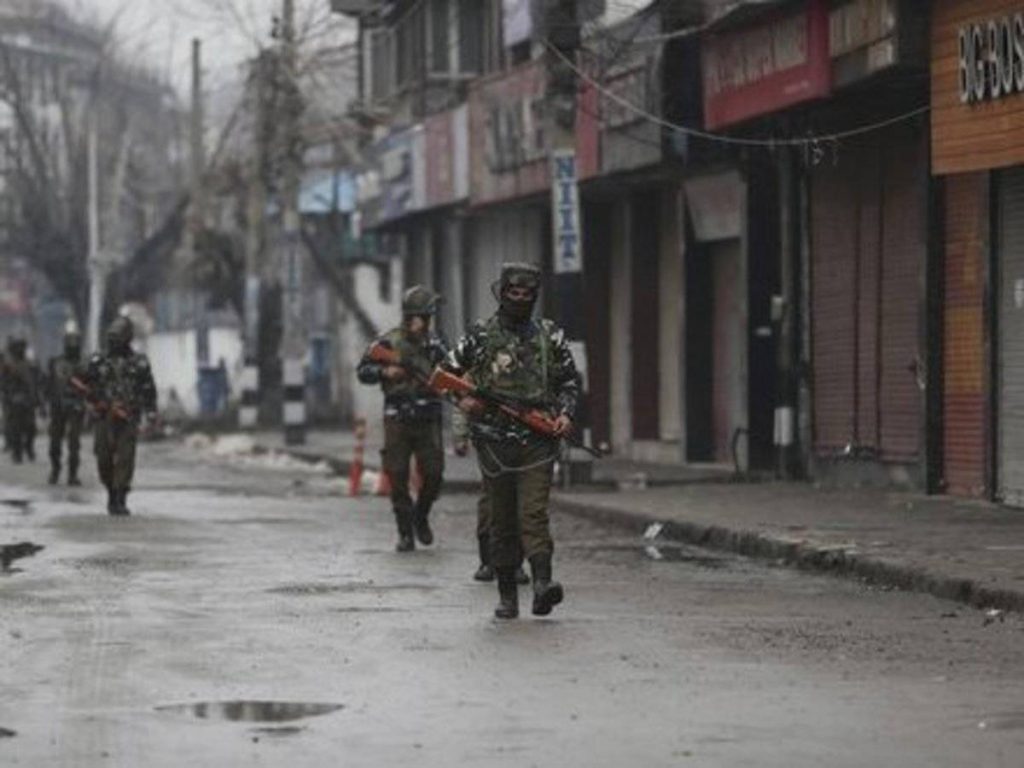 Those keeping a close watch on security matters in Kashmir say that these high-profile deaths are accidents and should not be seen as a major loss to the security grid.
Azar Qadri, a journalist from Srinagar who has been covering the Kashmir dispute for more than a decade, says that "the success of several encounters last month led to the overconfidence of the officers at Handwara."
"Last month, the security forces carried out a number of clean-operations in which the security forces did not suffer any loss. I think the security forces' confidence reached a very high level due to this," says Qadri.
The loss in Keeran was an accident.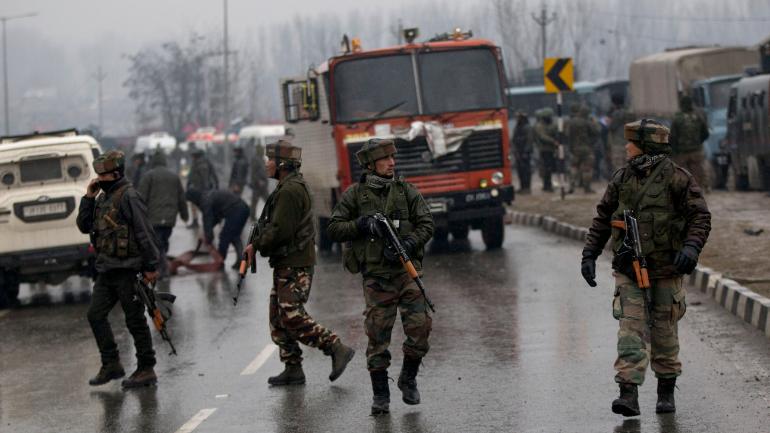 He says, "It is not much trouble for the security forces. And what happened in the Keran sector was just an accident. It is open ground. The weather was also bad then. The snow was falling at that time. Not you Would have known where you are going to be fired. There is no tactical scope in such places. "
He said, "When militants hide in homes, the security forces have a tactical edge. This is not possible in open fields." However, some other experts of Kashmir say that this incident is a cause of concern for the security forces.
370 Circumstances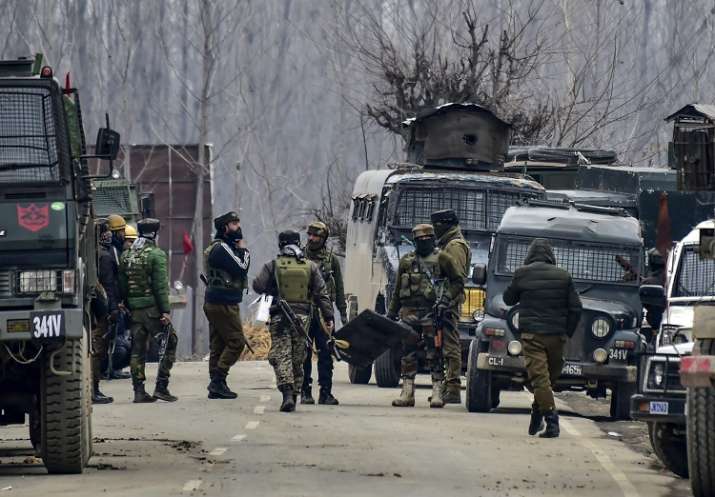 "The important thing is that militancy is continuing in Kashmir, which is a matter of concern because the government staff says that since the withdrawal of 370, militancy has come under control," says Srinagar analyst Aaron Reshi.
He says, "Three years ago, security forces started Operation All Out against the extremists.  The aim was to clean up all the extremists. But, two years later, I see that extremism is the same as it was two or three years ago. Was. "
In the last three years, hundreds of extremists have been killed in an encounter with security forces.  During this time, some big extremist commanders have also died. Most of the extremists have died in South Kashmir, which is called the hub of separatism in Kashmir.

Subscribe to Email Updates :