It's camping time! Smelling the fresh pine cones amidst the smoky fire. It's impossible to compare getting out in the woods and experiencing all that nature has to offer. The Luxury RV campsites in Minnesota are a great place to spend time with old friends or make new ones. All you have to do is park your RV and take advantage of everything RVing has to offer.
There are many amenities and activities at our campsites, so it's time to bring out the analog camping activities and games you remember from sleepaway camp. If your campsite is near a lake, river, pool, or other body of water, you can do lots of exciting things in the water. You can have fun and make happy memories at our RV Campsites in Minnesota with your family and friends of all ages. Get up and move.
1. Woodsong RV Resort Minnesota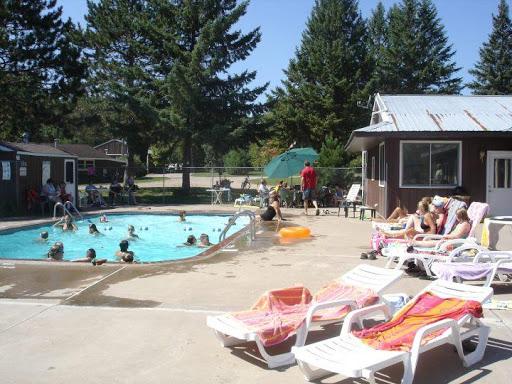 A very great place to make memories with family and friends is Woodsong RV Resort, Minnesota, where there are many activities for kids, some for adults, and something for everyone. Family-friendly, well-landscaped, and quiet campground. We have the best time to spend with family and friends at Woodsong RV Resort, either on a nightly basis or for the whole season!
Here are a few of the amenities you'll find at the Woodsong RV Resort, Minnesota: 
Swimming Pool

The lodge

Pool table in the lodge

Spa for adults

Hot tubs for adults

A game of basketball

The playground

Adult Hot Tub

Wireless Internet

Horseshoe pits

Propane Sales

Storm Shelter

Play Chess
2. Hidden Meadows RV Park & Campground Minnesota
The rates at Hidden Meadows are competitive, so everyone can enjoy a gateway that fits their recreation budget. Camping with family and friends of all ages is a great way to unwind and have some fun. Guests can enjoy a variety of amenities, indoor activities, and outdoor activities. The Hidden Meadows has welcomed guests for more than five decades.
The Hidden Meadows RV Park & Campground Minnesota has the following amenities: 
CAMP STORE

PLAYGROUND

OUTDOOR ACTIVITIES

Volleyball

Basketball

Horseshoes

Bean Bags

Badminton

Playground

Golf Cart Parades

Fun in the Sun

Canoe & Kayak Rental – Nearby in Oronoco

Swimming in the River

Hayrides

Community Bonfires

On-site Hiking and Biking Trails

GAME ROOM

Pool Table

Foosball Table

Crane/Claw Game

Giant 4 Across Game

Giant Jenga

RECREATION HALL
3. Pete's Retreat Family Campground Minnesota
Make beautiful memories at Pete's Retreat Family Campground. It offers a lot of planned weekly activities and excellent amenities. A wonderful place for a family to stay, where kids can enjoy all the activities and family activities. Pets are welcome to play in the campground's pet-friendly area. There are beautiful sites for everyone to relax.
Pete's Retreat Family Campground in Minnesota offers the following amenities: 
Regularly Planned Activities

2 Swimming Pools & a Hot Tub

Two Large Playgrounds

BMX Bike Track

Basketball & Volleyball Court

Horseshoes

Fishing Pond

Game Room

Hayrides
4. Big Pines RV Park Minnesota
The scenic Park Rapids RV campsites at Big Pines RV Resort are the perfect getaway for summer or a weekend getaway in northern Minnesota. Kids and everyone can enjoy the playground and sandy swimming area. Experience the beauty of a pine forest with all the modern amenities you need.
Here are some of the amenities you can expect to find at Big Pines RV Park, Minnesota:
Situated on the banks of the Fish Hook River

Riverside picnic area

Fishing dock

Sandy swimming area

Newly remodeled clubhouse and game room

New private, single-occupant bathrooms

Playground

Basketball court

Shuffleboard

Bikes (free)

Grassy open spaces

Internet TV (seasonal rentals only)

Free wi-fi

Laundry
5. Kiesler's Campground & RV Resort Minnesota
Located in Minnesota, Kiesler's Campground & RV Resort is the perfect place for a family or friend's vacation. Many activities and amenities are available for kids, like swimming, sports, crafts, fishing, and fun in the sun. Over the past four decades, the resort has grown by consistently offering guests excellent service, great facilities, and superb activities, all set in a beautiful setting nestled in Minnesota's Southern Lakes region.
Kiesler's Campground & RV Resort Minnesota offers the following amenities: 
Swimming Pool

playgrounds

Volleyball court

Basketball court

Shuffleboard court

Horseshoes

Golf course

Remote-controlled car race

fishing

pontoon, boat, motor rental, and boat docks

Free Bingo
Conclusion
Thank you for spending your time reading this, hope you did enjoy reading this; visit our website and discover more about greater topics in the rundown. Also don't miss the opportunity of getting inspired by such successful people and other updates.

Subscribe to Email Updates :