Bihar Weather Live Update: 83 People Died Due To The Thunder Storm in Different Places: Eighty-three people have been reported dead in Bihar due to the massive thunderclap, and this has lead to a drastic situation in Bihar, whereas, in Bihar, many people have also died due to Burning. FIR Against Digvijay Singh
Bihar Weather Live Update
Twenty-two deaths have been reported in east Bihar, whereas in west Bihar, the count is 23. According to our sources, the death rate in Bihar may increase at late night due to heavy rainfalls and thunderclap.
The weather department in Bihar has already predicted heavy rainfall and thunderstorm today as well as tomorrow.
Araria and kishanganj district have been declared red zone as the weather department believes that these two districts can face a massive loss due to storm.
Twenty-two people have also reported dead in kosi and seemanchal (east Bihar). Five people died in Bhagalpur, whereas 4 in jamui, 1 in khagadiya, Saharsa and Madhepura.
The dramatic environmental change has also devastated the crops and properties of many peasants. Many guidelines have been issued from the Bihar government to keep the people safe.
People in West Champaran are migrated at a safe place as this area is located near the river. The flood in Bihar has destroyed OPDs, PHS, including the Nawalpur police station and one of the medical colleges in Bihar.
83 People Died in Bihar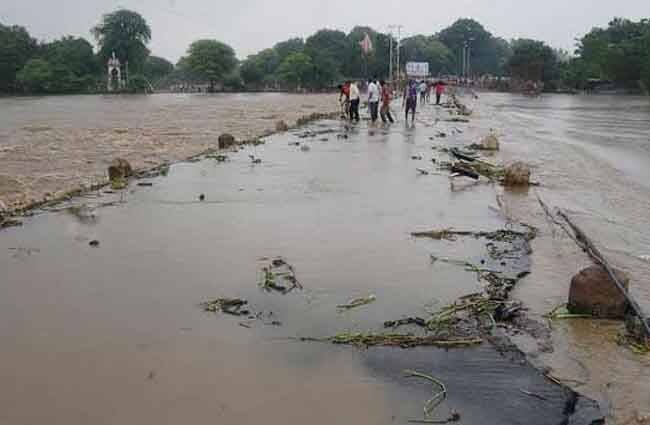 Ten areas have been included in the Red zone. Among them, heavy rains occur in East Champaran, West Champaran, Gopalganj, Sitamarhi, Madhubani, Supaul, Araria, Kishanganj, Purnia, Sahars, and Madhapur.
Sivan, Saran, Muzaffarpur Darbhanga, Vaishali, Shivkhar Samastipur, Katihar, Bhagalpur, Banka, Manger, Hagia and Jamui are in orange zone.
The Meteorological Office instructed the state government about the drastic weather change over the next 48 hours.

Subscribe to Email Updates :