Are you looking for a Boost Mobile eSIM Activation: Step-By-Step Guide? If yes, you're in the right place. Here, we will provide you with a simple explanation of how to activate Boost Mobile eSIM without any hurdles.
Boost Mobile is a mobile virtual network provider. Their prepaid mobile plans, which range from one month to one year, include call, text, internet, and hotspot. On their website, you can choose your preferred prepaid or postpaid mobile plan based on your needs.
Have you recently considered switching your mobile device's SIM card to Boost Mobile's eSIM and Want to learn everything there is to know about activating a Boost Mobile eSIM? Don't worry we've got you covered.
To learn more, keep reading this article.
Does Boost Mobile Have eSIM?
Yes, Boost Mobile has eSIM. Without a physical SIM card, you can enable roaming cellular service using eSIM, a digital SIM card technology.
Things to know before the Boost Mobile eSIM Activation Process
Before activating the Boost Mobile SIM card, you must have specific information and prerequisites, such as a wireless network, a fully charged mobile device, the IMEI number, the IMEI 2 number, and access to any browser on your mobile device.
Before Activating Your Boost Mobile eSIM, Here Is A Checklist:
Un-interrupted wireless network connection
Mobile device to which you wish to add a Boost eSIM
Your IMEI and IMEI 2 mobile device numbers
Your device's mobile software must be updated
Unlocking a mobile device from another network carrier
How to Activate Boost Mobile eSIM on your Mobile Device?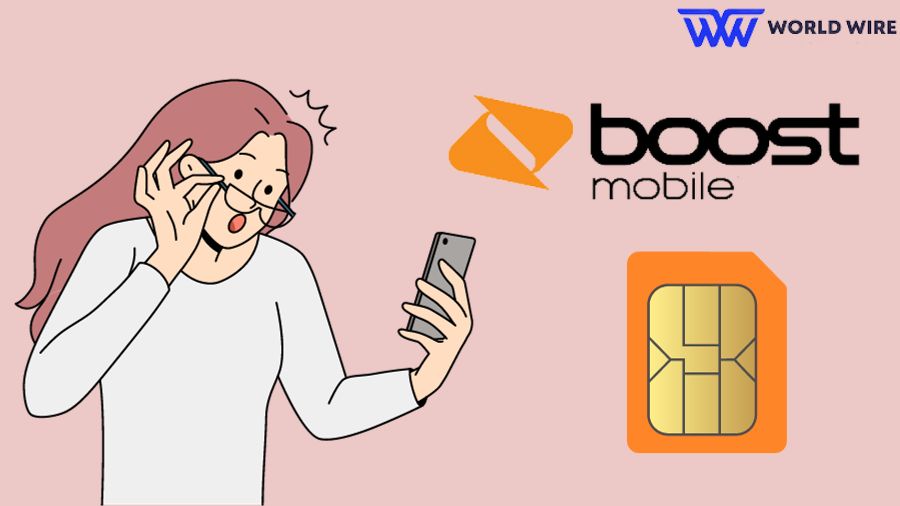 Let's know the specific steps for Boost Mobile eSIM activations. Carefully follow the instructions to activate an eSIM on your mobile number and use Boost Mobile free data without problems or delays. Ensure you are ready with the prerequisites before activating your Boost Mobile eSIM.
Activating the Boost mobile eSIM on your mobile device may take longer than anticipated to finish the procedures if you are not ready with the prerequisite.
Remember that if you are a Boost Mobile existing customer, you can simply contact their customer care at "833-50-BOOST" to activate your Boost Mobile eSIM.
Sign up for Boost Mobile Sign-In Page
You must first sign in to install and activate an eSIM on Boost Mobile. Boost Mobile eSIM can then be installed and activated.
Guidelines for signing in To Boost Mobile's Website For eSIM Activation:
Go to the Boost Mobile website at https://www.boostmobile.com/activate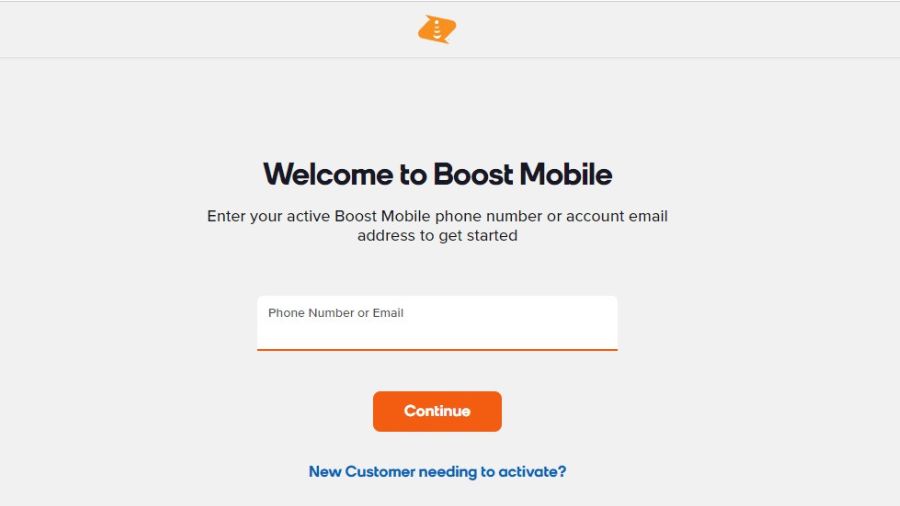 On the website's home page, in the top right corner, select "Activate."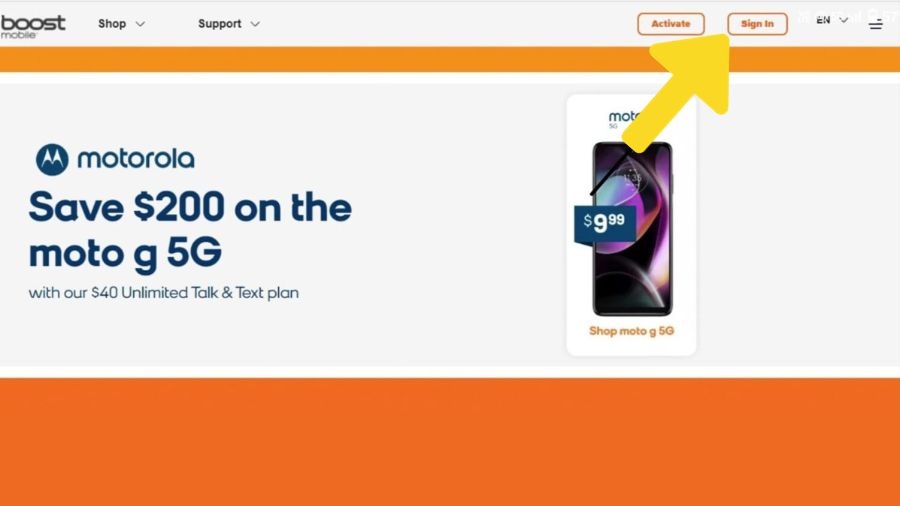 To sign in, enter your mobile number or email address; only use your Mobile if you want to activate an eSIM with the same mobile number.
After that, click on "Activate" and type in your phone's IMEI number.
For Boost Mobile eSIM activation, your phone must be an iPhone XS or newer.
Choose "Activate Now With eSIM."
Select "Get Started"
Choose a Mobile Number for your eSIM
The next step is to choose a mobile number for your chosen eSIM after beginning the process of Boost Mobile eSIM Activation. You have the option of keeping your current mobile number or opting to get a new one from Boost Mobile Network.
Before you begin, ensure your mobile device is unlocked from other carriers. To unlock your mobile number, contact your previous network provider.
Enter the IMEI Number
You will be prompted to enter your mobile device's IMEI number. Make sure to enter your mobile device's IMEI number accurately. This will aid them in Boost Mobile eSIM Activation and installing an eSIM on your mobile phone number.
There are two ways to obtain your IMEI numbers if you cannot view them.
To view the IMEI numbers for your device, dial *#06#.

Go to "Mobile Settings" in the phone's settings.
For an iPhone, choose General.
Check your IMEI numbers by selecting About.
Install Your Mobile Number With An eSIM
Remove all SIM or eSIM cards from your mobile device before installing the Boost Mobile eSIM. By using a SIM ejector to remove the physical SIM cards, and for eSIM, you can delete it by going into the network settings.
It will take 30 minutes at most to install if you choose a New eSIM mobile number. It may take up to 24 hours due to the transferring process for Boost Mobile eSIM Activation if you keep your current mobile number as your Boost Mobile eSIM number.
To install a Boost Mobile eSIM, open Push Notification on your smartphone. To begin the mobile device installation process, click Continue. Thus, the eSIM can be activated and installed on your mobile device.
Remember to purchase a eSIM Boost Mobile plan to use your services.
Check eSIM Activation Status
Before moving on to the final step of the "Boost Mobile eSIM Activation," check the installation and activation status of your eSIM.
The conversion of existing mobile numbers to eSIM mobile numbers takes 24 hours.
How To Check Your Mobile Phone's Boost Mobile eSIM Status For The eSIM Activation Process:
On your mobile device, go to "Settings."
In the iPhone Settings, click Cellular.
If your mobile number has not been activated with Boost Mobile, you will notice a loading wheel in the eSIM installation and activation status.
If your Boost Mobile SIM has been activated, its details will appear on your screen.
Check the Boost Mobile Network
The final step in the "Boost Mobile eSIM Activation" procedure is to confirm that the network is functioning on your mobile device.
To verify that the eSIM is turned on and connected to the Boost Mobile Network, you can check that your phone's network usage is functioning properly.
To check the eSIM connection with Boost Mobile Network, disconnect from your Wi-Fi connection and activate your mobile data instead, or make a call.
After activating the eSIM, if you experience Boost mobile No Service problems in the future, ensure you have followed the instructions above accurately.
FAQs
eSIM: What is it?
On devices that support eSIM, embedded SIM cards are usable. The ability to instantly download data packs to the user's mobile device offers a smarter and more feasible method to stay connected. Remembering that eSIMs can only be used with network-unlocked, eSIM-compliant devices is crucial.
Can I use my eSIM to make calls or send SMS?
With Boost eSIMs, you cannot make or receive phone calls or SMS text messages because the eSIM packs only provide data.
Can I continue to get calls on my primary number?
If your device permits simultaneous SIM and eSIM activation, then your primary number should be able to receive calls.
Signup For Our Newsletter