Want to know what network Boost Mobile use? If yes, you have stumbled upon the right webpage.
This article covers detailed information about the Boost Mobile coverage map, what network it uses, and more.
So, without any further ado, let's get started –
What Network Does Boost Mobile Use?
Boost Mobile uses T-Mobile's network to provide services to its customers. This means that Boost Mobile users can enjoy fast internet speeds, exceptional 5G performance, and reliable network coverage in urban and suburban locations.
Unfortunately, there are some gaps in coverage in the rural west.
Boost Mobile Coverage Map 2023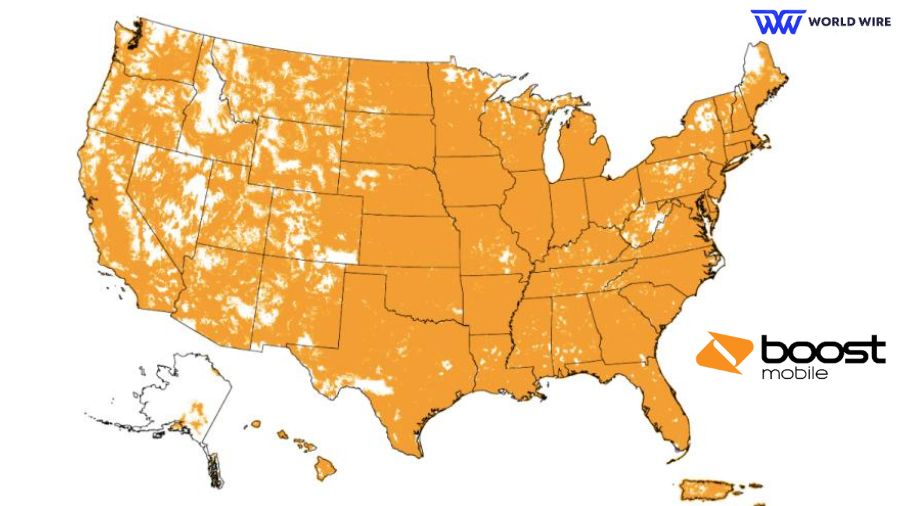 Boost Mobile is an MVNO (mobile virtual network operator) owned and operated by Dish.
Here are a few key things to remember –
This map shows the expected performance for wireless broadband connections in different areas.
The different colors on this map indicate the type of network technology used by towers in your area.
With unlimited access to the entire 4G network, Boost Mobile offers theoretical peak speeds of up to 42 Mbps in DCHSPA+ areas. However, the internet speed typically ranges from 2 to 10 Mbps, depending on the type of HSPA service available in the area.
Things To Know About Boost Mobile Before You Subscribe
Boost Mobile was officially launched in the U.S. in partnership with Nextel Communications. The company offered walkie-talkie-like 2-way radio functionality with its push-to-talk service over Nextel's iDEN network.
Subscribers paid a dollar a day for the service and could make unlimited calls and text messages.
In 2006, Sprint bought Nextel Communications and the Boost Mobile brand. Almost immediately, the company began offering service on Sprint's CDMA network in selected markets while continuing to maintain its push-to-talk service in many markets.
It wasn't until 2013 that Sprint and Boost Mobile completely discontinued Boost's iDEN network in favor of Sprint's CDMA network.
Boost Mobile was officially purchased by DISH. DISH has partnered with T-Mobile and, therefore, uses T-Mobile's network to offer services to its customers.
Boost Mobile Plan Details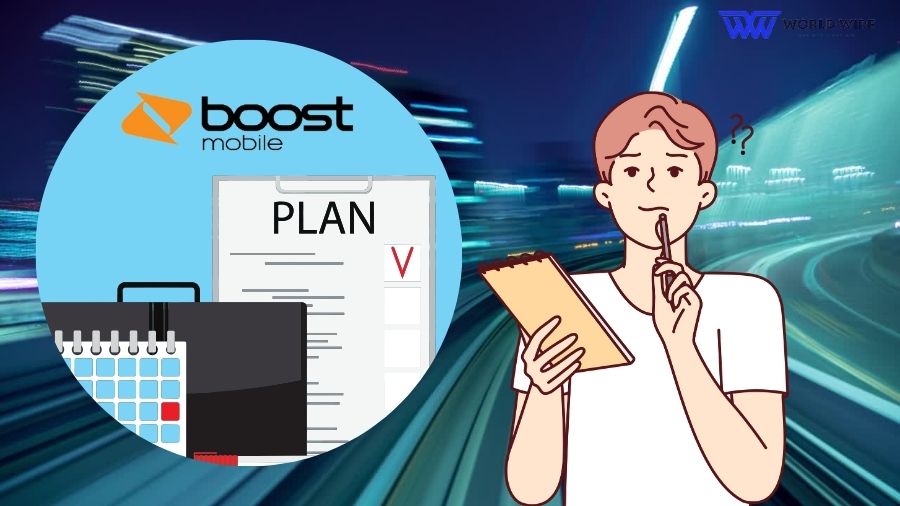 Boost Mobile has simplified its plans and offers an entry-level plan for $35 per month with limited data and an unlimited plan for $25 per month, including calls to Mexico.
With the unlimited plan, Boost Mobile's optimized network offers you streaming at a lower quality. This happens when you are using music, video, and gaming services using your Boost Mobile internet.
If you watch a lot of videos on your phone and want them to look their best, you may not be satisfied with these streaming resolutions. In such a situation, you can opt for a higher Boost Mobile plan.
Here is the list of Best Boost Mobile plans.
| | | | | |
| --- | --- | --- | --- | --- |
| | Data | Talk & Text | Mobile Hotspot | Price |
| | Unlimited | Unlimited | 12 GB | $25 |
| | 15 GB | Unlimited | Unlimited | $35 |
| | 5 GB | Unlimited | Unlimited | $15 |
What date is Boost Mobile shutting down?
Boost Mobile has no plans to shut down.
Dish Network, which acquired Boost Mobile as part of the 2020 merger between T-Mobile and Sprint, intends to keep Boost Mobile as a separate brand and invest in the network's technology and infrastructure.
Therefore, if you are a Boost Mobile customer, you should not worry about the service being discontinued anytime soon.
How does Boost Mobile manage its network?
Boost Mobile uses a comprehensive strategy to address bottlenecks in its data network. Boost's initial goal is to prevent congestion by sending traffic to the most efficient spectrum resources and cell sites.
Boost also manages the load in its network to avoid congestion. In case of congestion, when demand in a specific sector surpasses that sector's capacity, Boost Mobile uses radio scheduling software provided by Boost's hardware vendors to assign resources to users.
Boost Mobile uses a Radio Access Network (RAN) to manage connectivity between mobile devices and the core network. The RAN assigns devices to available frequency bands and cell sites based on the device's location, and it also manages hand-offs between Nearby cell sites to balance the network load.
Boost's RAN operates on multiple frequency bands and air interfaces, and it's designed to dynamically connect customers to the best available spectrum resources and cell sites to avoid congestion.
Boost Mobile monitors data traffic to manage congestion and optimize network performance, which is referred to as "tonnage." They collaborate with high-volume content providers to make sure that their content is delivered efficiently over the network. Some applications can also adjust their traffic volume depending on network conditions.
Does Boost Mobile Have Any Prohibited Applications Or Uses?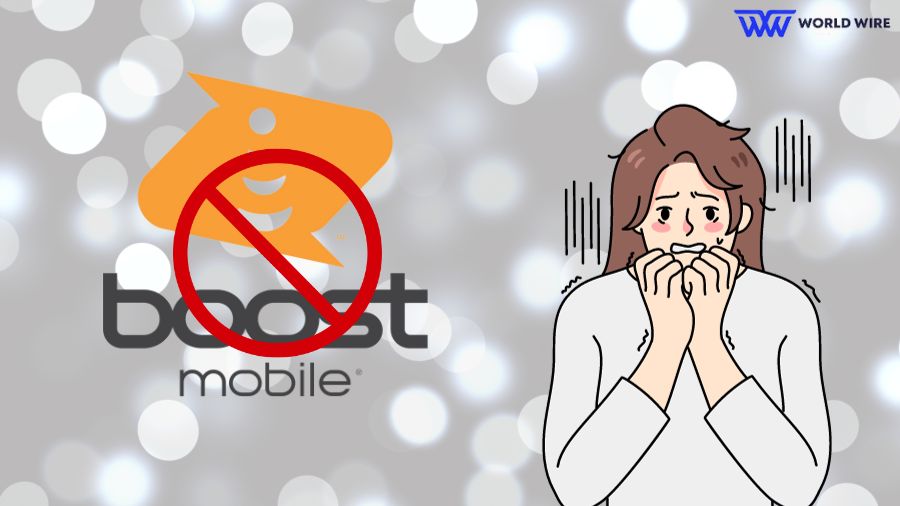 Boost Mobile reviews Unlimited Plans usage to prevent policy violations. If found, the plan may be adjusted or terminated.
In addition, Boost Mobile ensures that the activities of some users do not interfere with their customer's ability to access reliable services.
Boost prohibits the use of its services in an illegal manner, harms or unduly interferes with Boost's network or systems, poses a security risk, or is otherwise prohibited by its Terms of Service or Acceptable Use Policy.
Boost Mobile prohibits users from doing things that could harm its network or systems, are illegal, security risk, or violate its Acceptable Use Policy. They also prevent user activities that could interfere with other customers' ability to use the services.
FAQs
What network does Boost Mobile use?
Boost Mobile uses the Sprint network, which is now owned by T-Mobile.
Does Boost Mobile have unlimited data plans?
Yes, Boost Mobile offers several unlimited data plans that come with varying amounts of high-speed data.
Does Boost Mobile have a contract?
No, Boost Mobile does not require customers to sign a contract. All of their plans are prepaid, and there are no annual contracts.
Signup For Our Newsletter