Buy ReAwaken America Tour Nashville Tickets – The city of Nashville, Tennessee, is the most recent stop for ReAwaken America Tour, which began as a protest against mitigation measures for Covid 19 and is now intended to reawaken Christian nationalism.
This article covers detailed information about how you can buy ReAwaken America Tour Nashville, TN tickets.
So, without any further ado, let's get started –
How to Buy ReAwaken America Tour Nashville, TN Tickets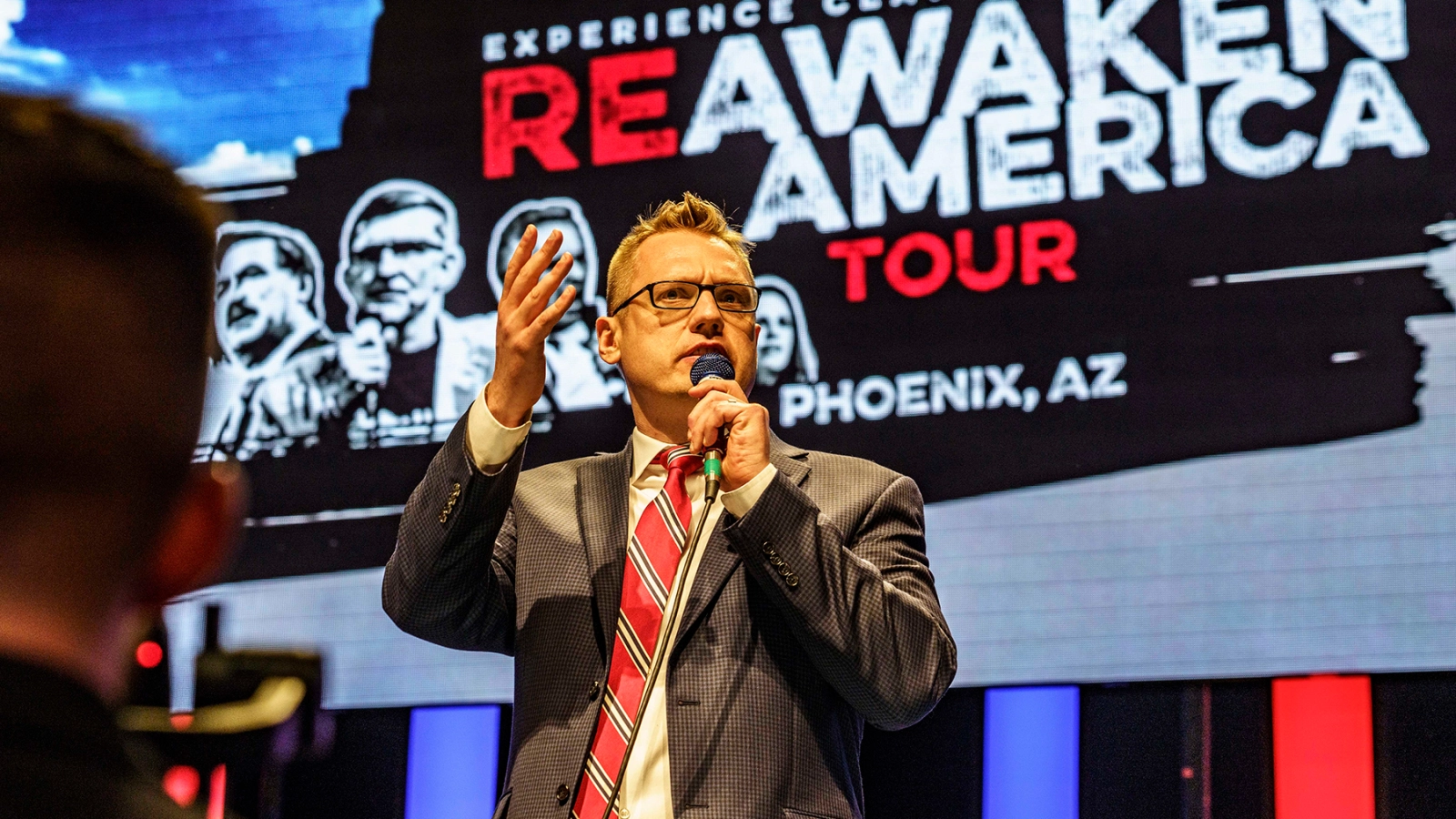 There are huge offers if you buy ReAwaken America Tour Nashville Tickets sooner.
A fifty percent discount will be applied to the cost of registering for tickets for all ministers, and two methods are available for acquiring the tickets – phone number and online form.
Both methods to get ReAwaken America Tour Nashville tickets have been explained in detail below –
Get ReAwaken America Tour Nashville Tickets via Text Message
Head over to www.thriveshows.com.
A tab on the right side of the page displays a phone number.
You can place an immediate order for your ticket by sending a text message to the provided number.
Once you have texted the number, you will receive a confirmation message.
Get ReAwaken America Tour Nashville Tickets Online
Go to www.thriveshows.com
Click on the tab that displays the location name Nashville.
Fill in the fields for your name, email address, and phone number.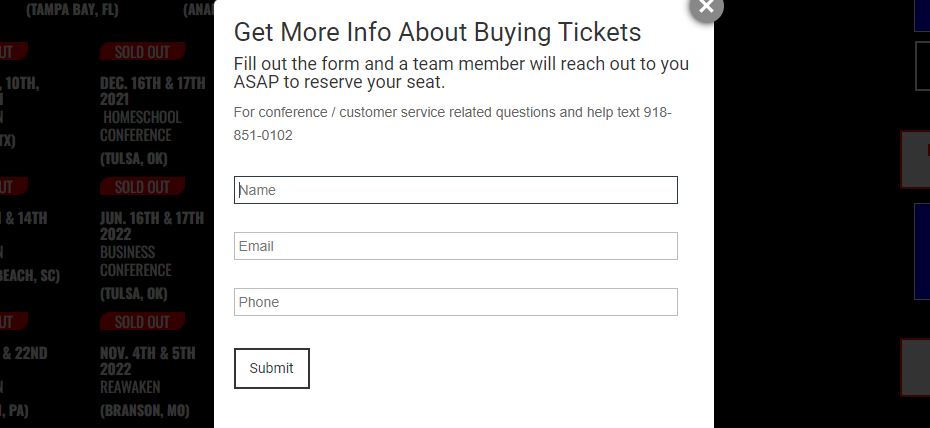 To continue, please click the "Submit" button.
After you have sent in the form, a team member will contact you to verify the reservation you requested.
Where to Watch ReAwaken America
You will be able to watch the live stream of the ReAwaken America Tour Nashville right here at World Wire, as we will be streaming live the entire event.
In the meantime, you can stay up to date about the event by subscribing to our email newsletter or joining our Telegram channel.
ReAwaken America Tour Nashville, TN Schedule, and Timing
The state of Tennessee will host ReAwaken America Tour in Nashville at Global Vision Bible Church,2060 Old Lebanon Dirt RD, MT. Juliet, TN 37122, on the 20th and 21st of January, 2023, from 9:00 in the morning until 5:00 afternoon, Friday and Saturday.
The entrances will open at 6:00 AM in the morning, and the program will start at 8:00 AM sharp.
Signup For Our Newsletter