In this Tennessee travel safety guide, we have covered all safety-related questions such as how safe is Tennessee for travel, the safest and the most dangerous places, safety tips, and more.
So, without any further ado, let's get started –
How Safe Is Tennessee for Travel? – Tennessee Travel Safety Guide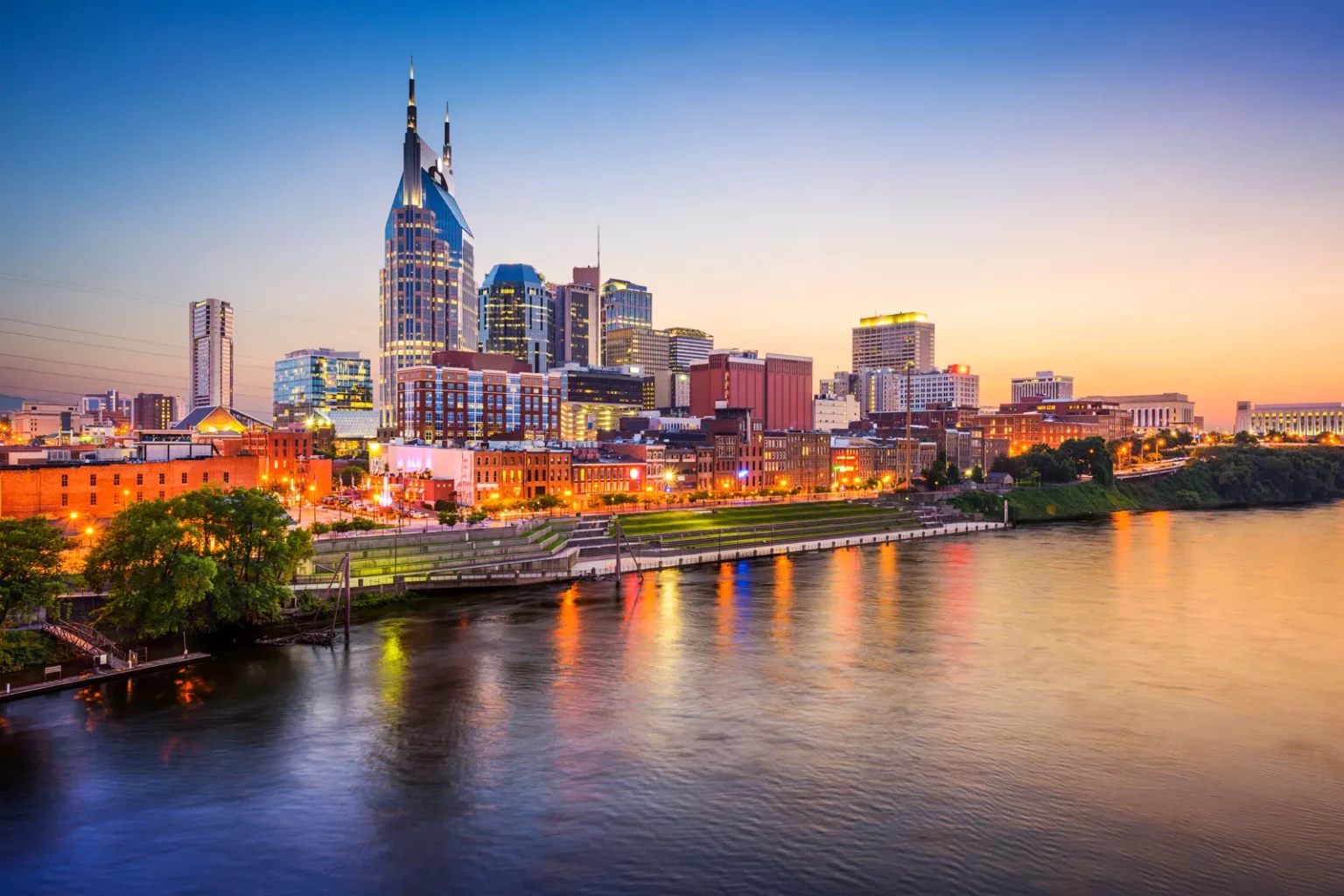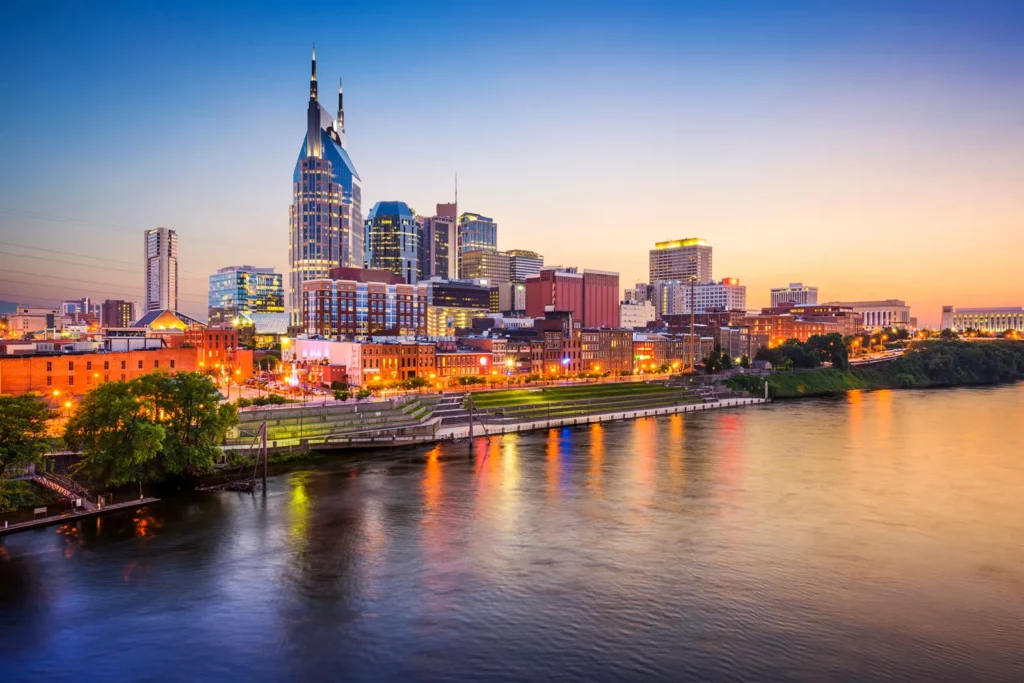 Located in the southern region of the United States, Tennessee is known as the Volunteer State and boasts large cities, beautiful sites, historical landmarks, and extraordinary destinations. The state is known for its natural beauty; from locations in the Great Smoky Mountains to the quiet parks and streams, there is much to explore. 
Tennessee is an incredible place for music lovers and is known for high-quality whiskey, home to the Great Smokies and the state has been home to multiple famous musicians. There are plenty of small live music venues and legendary spots like the Grand Ole Opry.
If you are traveling to the state, this article will be a lifesaver for you. Here, we have answered all of the safety-related questions that may help you visit Tennessee safely –
Warnings & Dangers in Tennessee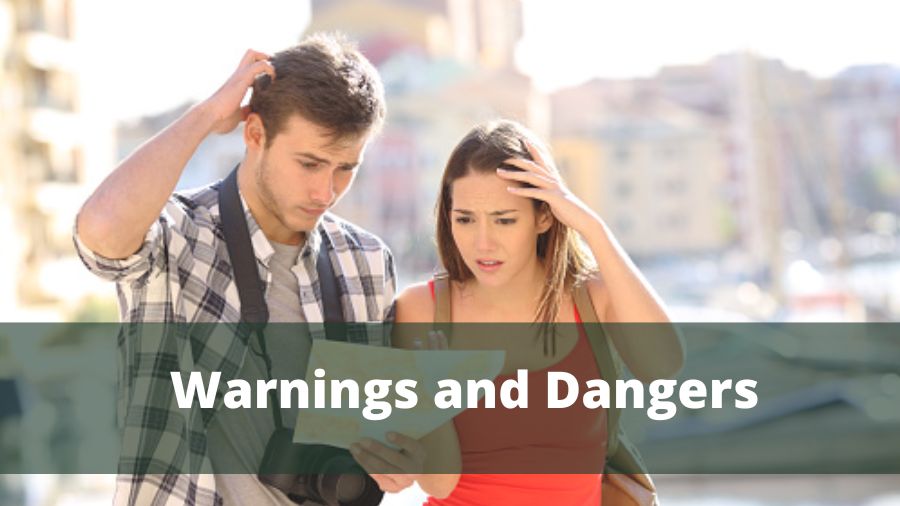 Overall Risk – Medium
The state has medium risk as it is third in crime per 100k at 672. Some places are hazardous, and you should those places. However, most of the state, especially the area that contains tourist spots, is safe.
Transport & Taxis Risk – Low
Tennessee has a low risk related to transportation and taxis. Some towns like Nashville and Memphis have special buses for tourist areas. There is not much developed public transport in rural areas, so renting a car while traveling would be helpful. 
Pickpockets Risk – Medium
The state has a moderate risk associated with pickpocketing, especially in some towns and specific tourist places. Thieves target wallets, cell phones, and purses. Pickpockets are also common in big cities. So it would be best if you were watchful to protect your property.
Natural Disaster Risk – Medium 
The state has multiple chances of getting hit by a natural crisis because of its location and geography. Tornadoes, floods, severe storms, and some earthquakes occur very often.
According to a survey, Tennessee is the fifth most dangerous state in the country regarding natural disasters. So, check the time of your travel and the chances of occurrence of such disasters during your travel time. Listen to government warnings and check your area's vulnerability to avoid any such catastrophe.
Mugging Risk – Medium
The state has a medium mugging risk. In some towns like Memphis or Nashville, the risk of mugging or robbery is very high. Also, it has the highest rate of assaults per capita. However, most of the parts of the state are safe, while some are extremely dangerous.
Therefore, be aware of your surroundings and the places you are visiting.
Terrorism Risk – Low 
Though the state has little chance of domestic terrorism, overall, it is safe. Terrorism, especially international terrorism, related risks are negligible in the state.
Scams Risk – Low
The state has a relatively low risk for scams, especially against tourists. Some unusual scams include selling fake tickets for an event on the street. Real estate scams are also common but do not target visiting people. Apart from this, people try to steal identities or get money from people in some ways.
Women Travelers Risk – Low 
The state has a low risk related to women travelers. Some areas are highly safe, while some are not. It is dangerous for women to wander alone at night in the bigger cities, and solo females should avoid places where crime against women is more.
Tap Water Risk – Low
The state provides treated and high-quality water. So, it has a low tap water risk. No matter where you are, you will have access to safe drinking tap water in the state. Therefore, you can avoid carrying extra loads of bottled water while traveling.
These warnings and dangers will inform you about the state's various factors.
Also Read – How safe is South Dakota for Travel
Safest tourist Places to visit in Tennessee
Church Hill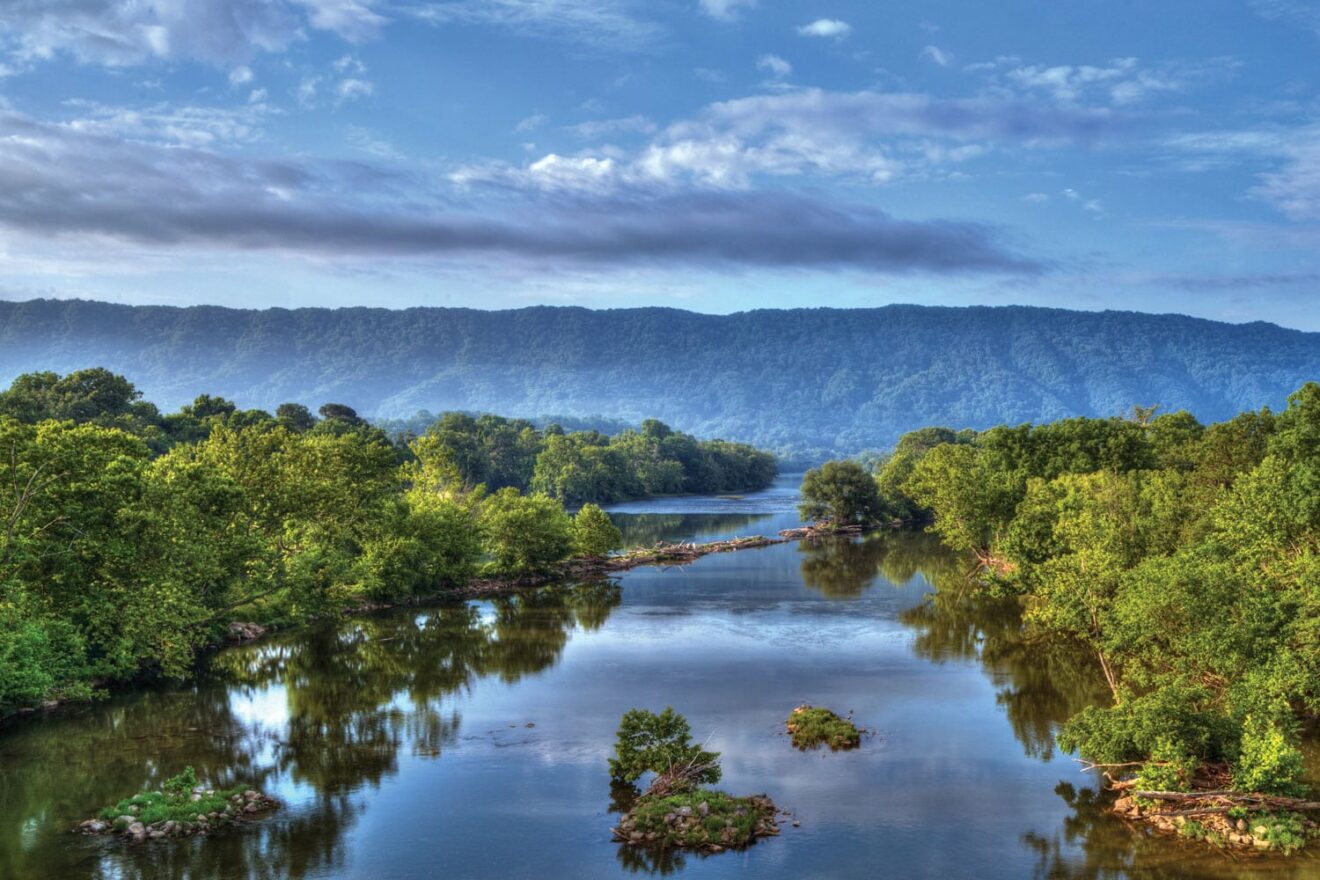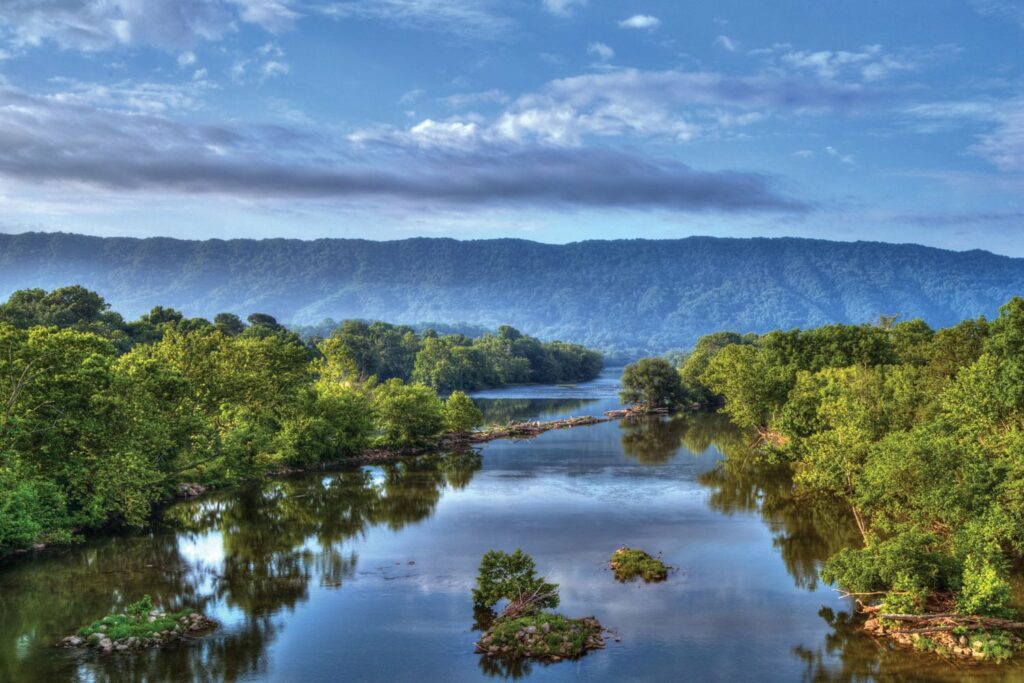 Church Hill is the safest city, with very low violent crime per capita. This town has 88% below the national crime rate. However, the most common crime is property and Larceny.
Located about 80 miles northeast of Knoxville, Church Hill offers a lovely small town. The town has the Holston River, which gives stunning views.
The other tourist hotspots in the town are Laurel Run Park, Bays Mountain Park & Planetarium, Jaycee Park, Bucky Cooper Park, Rotherwood Mansion, Bays Mountain Nature Preserve, Mount Carmel Park, etc.
Signal Mountain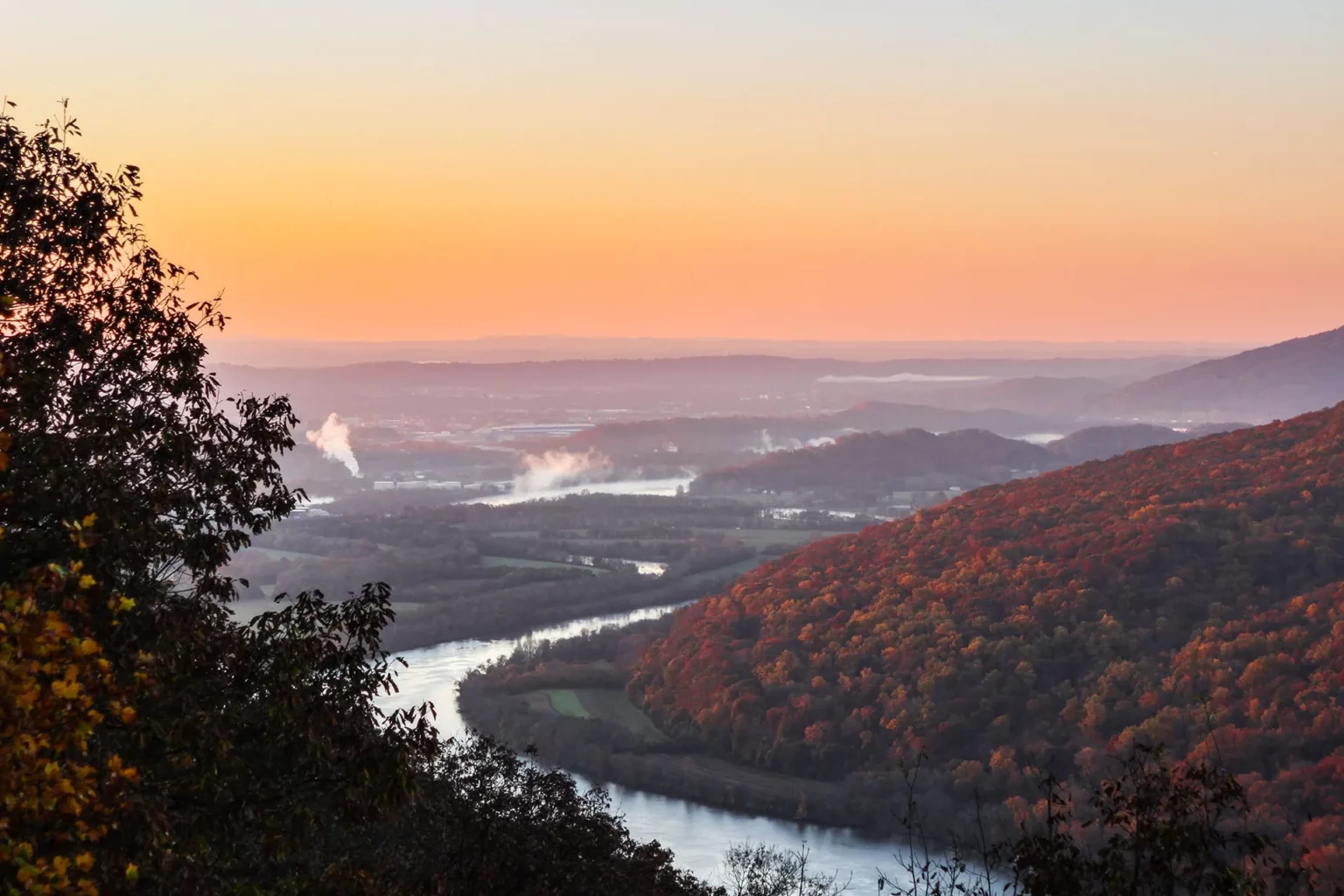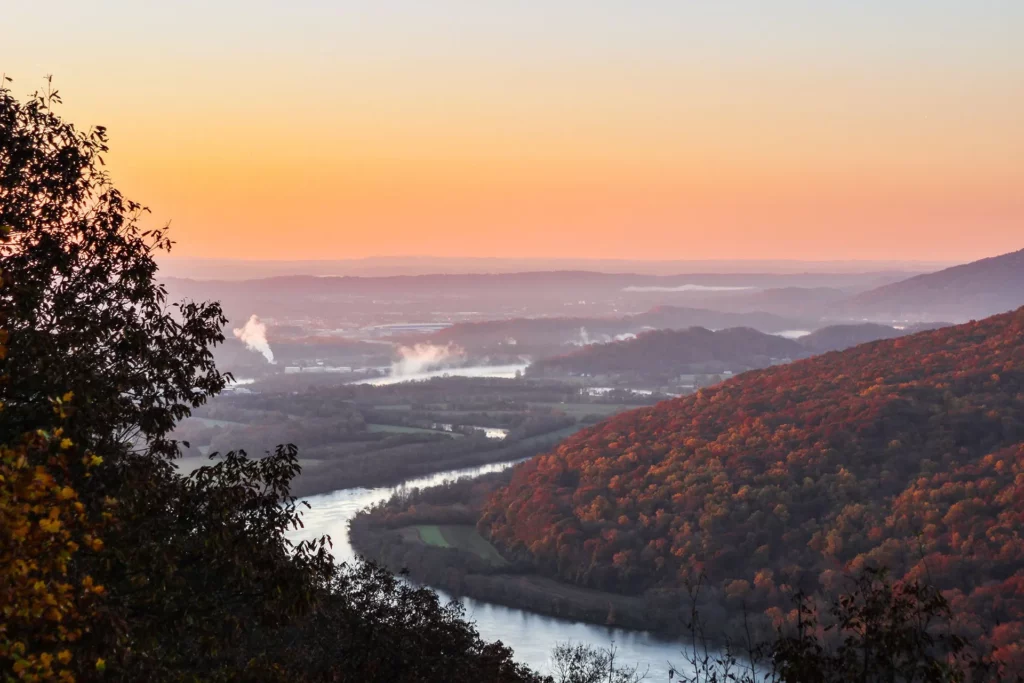 Signal Mountain, a suburb of Chattanooga, is the second safest place in the state. It has a violent crime rate of 69.8 per capita which is 81% below the national crime rate.
It is located on Walden Ridge at the southern end of Cumberland and has numerous outdoor attractions. Signal Mountain is known as an excellent place for family touring. It offers dazzling panoramas, streams, waterfalls, and hikes stretching for miles.
The top tourist sights are Signal Point Trail, Rainbow Falls, Rock City Gardens, Julia Falls Overlook, Tennessee Aquarium, Lookout Mountain Incline Railway, Hunter Museum of American Art, Ruby Falls, Lake Winnepesaukah Amusement Park, etc.
Loudon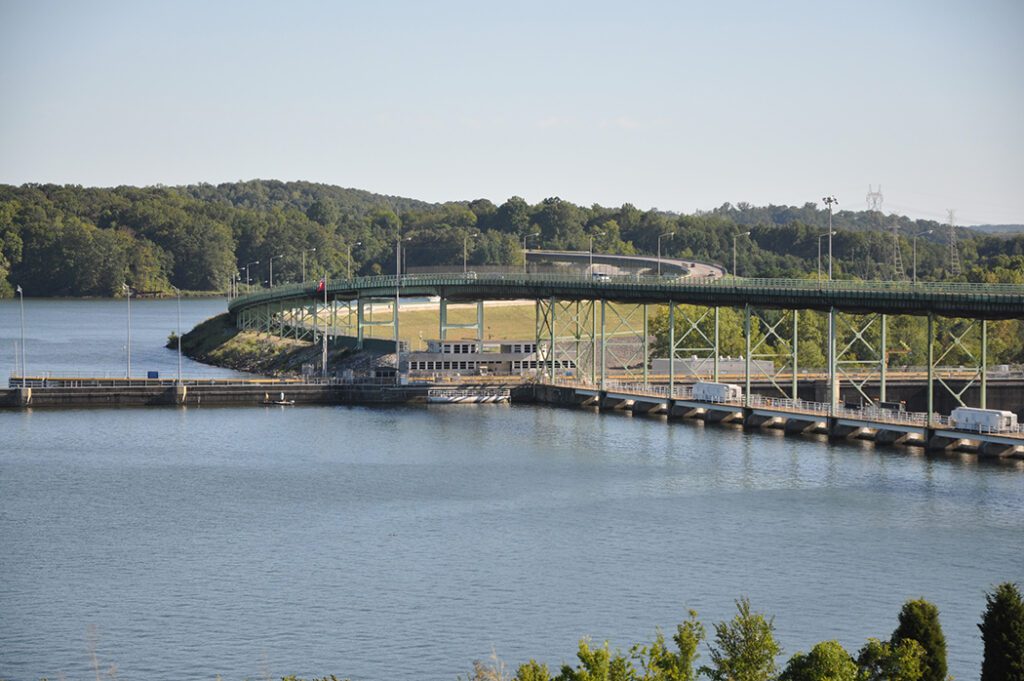 Loudon is the third safest place, with a violent crime rate of 68.8 per capita, 66% below the national crime rate. Loudon is located on the Tennessee River near Knoxville. The city's charm is worth checking out antique shops, ice cream parlors, bakeries, and historical landmarks scattered throughout its core.
There are many parks where families can keep themselves entertained, with baseball fields, basketball courts, and waterparks beside lovely Tellico Lake nearby, where tourists can boat, tube, or raft. If you enjoy hearing birds chirping and a train whistle steaming by, this might be the spot for you.
The other famous tourist sights are Loudon Municipal Park, Loudon Parks & Recreation, Tellico Reservoir, Tennessee Valley Winery, Sweetwater Valley Farm, Tellico Dam, Fort Loudoun Dam, East Lakeshore Trail, Coytee Loop Trailhead, etc. 
Oakland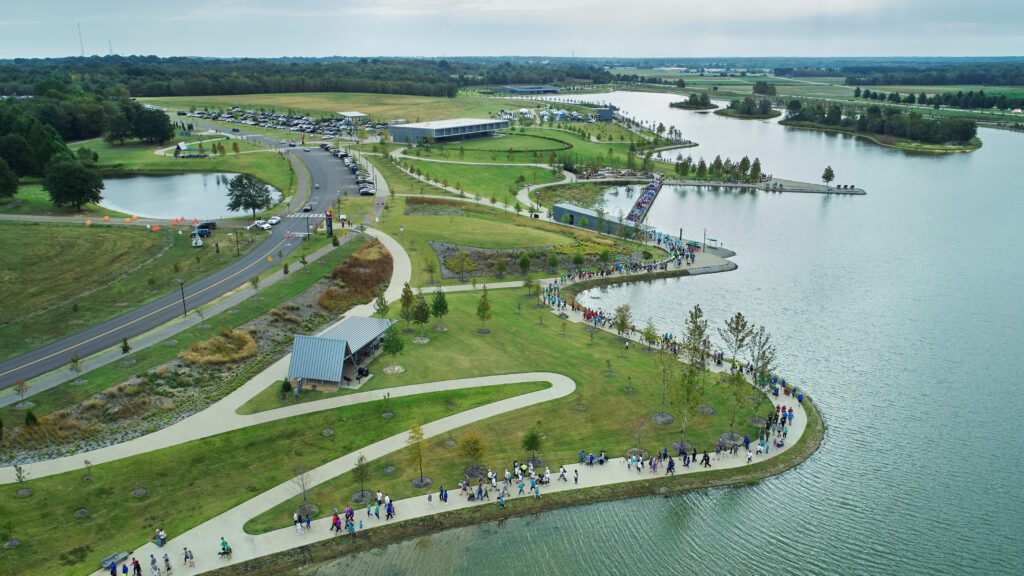 Oakland has a violent crime rate of 37.0, which is 60 percent lower than the national average. Oakland is a quiet suburb that offers the best of a small town.
Oakland has a unique variety of historical locations for families with kids to enjoy. Sand Creek Massacre Site and American Legion Hall are considered the best tourist spot in the state.
The other tourist hotspots are Jones Museum, Tent City Historical Marker, Shelby Farms Park, W.C. Johnson Park, Graceland, Davies Manor Historic Site, Belle Meade Historic Site & Winery, Peterson Lake Nature Center, etc.
Brentwood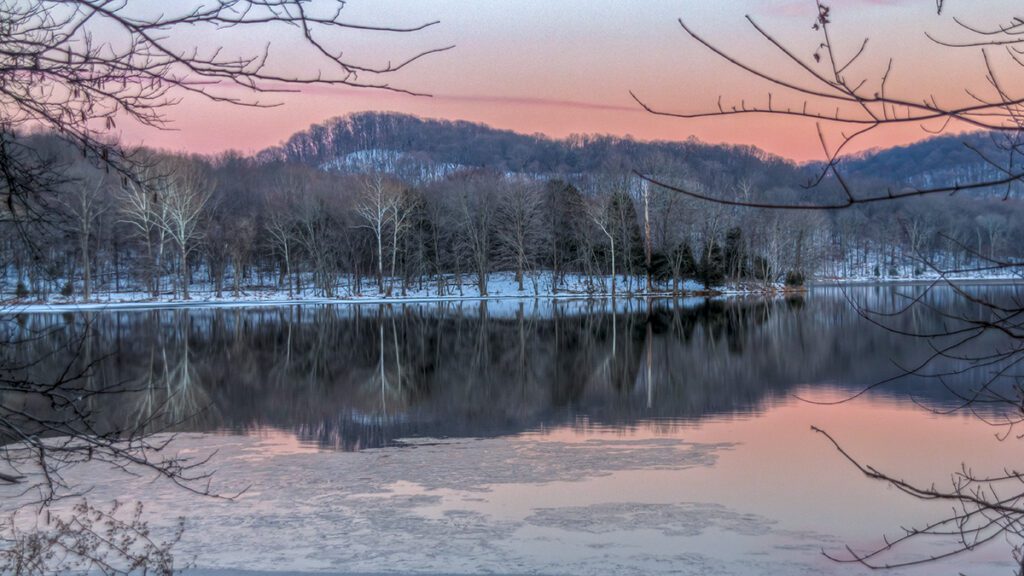 The fifth on our list is Brentwood, with a violent crime rate of 80.4 per capita, 61% below the national crime rate. Brent wood is famous for its rolling hills, is a prosperous suburb of Nashville, and is home to many big-name country music stars.
Brentwood has a lot of attractions to explore, which range from parks, nature preserves, libraries, malls, galleries, theaters, and more.
The top tourist spots are Belle Meade Historic Site & Winery, Radnor Lake, Radnor Lake State Park, Crockett Park, Marcella Vivrette Smith Park, Granny White Park, Marcella Vivrette Smith Park, Urban Air Trampoline and Adventure Park, Aspen Grove Park, etc.
These are the top safest places in the state.
Also Read – How safe is Pennsylvania for Travel
Places to avoid in Tennessee
Memphis
Memphis was ranked the most dangerous city in the United States in 2021. It recorded the second-highest homicide cases in the country, and the murder rate is continuously increasing.
Overall, the violent crime rate is four times the national average.
Nashville
Nashville is the capital and largest city. Though it is home to multiple tourist attractions, it is the second most dangerous place with a slightly less violent crime rate than Memphis.
Chattanooga
Chattanooga is a city on the southern border of Tennessee. Here, the crime rate is slightly higher than in much of the surrounding area. However, the violent crime rate is lower than the national average.
While Chattanooga is not a huge tourist destination, many people visit for the mountainous terrain and natural beauty.
Savannah
Savannah has less crime than other areas in the state, but the rate is still higher based on the population. Many of the crimes are gang-related, and there is a property and violent crime problem. 
The violent crime rate is relatively high, but the property crime rates are higher.
Newport
Newport is not dangerous as such, but according to its population, it is much more hazardous than many other cities. Usually, the FBI considers Newport to be one of the most dangerous cities in the state.
Property crime is commonly higher than violent crime. However, numerous crimes are caused by drug addiction. These are the top risky places in the state you can avoid traveling to be safe.
Also, Read – How safe is Ohio for Travel
Safety tips for traveling in Tennessee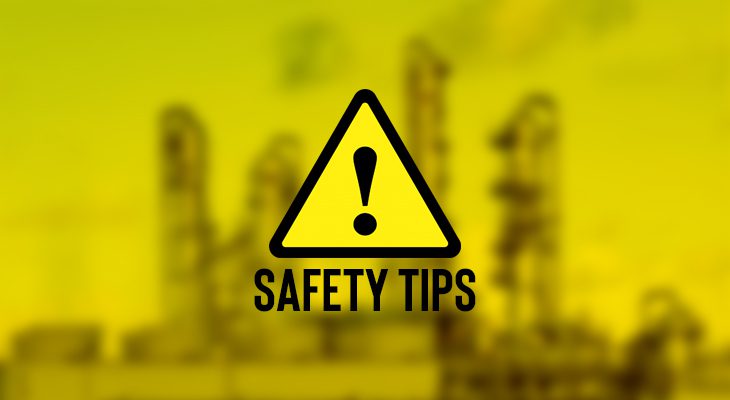 Check the weather 

– It is best to see your travel time and the weather in the state. The state faces storms throughout the year. So, before heading out, check the weather and pay attention to any warnings.

Research before traveling

 – It is best to do some research before going on your trip. Check out the areas you wish to visit for crime rates and common dangers.

Be confident

 – It would help you act confident and avoid looking like you are lost. It is ok to ask for directions, but when you seem confused, you attract people who might want to take advantage of you.

Don't act like tourists –

 Even if you are a visitor, don't let others know this. Avoid exposing your camera as little as possible. You may attract the attention of those that might want to harm you.

Be aware of your surrounding

 -It is best to stay aware of your surroundings, as bad things can happen anywhere. Keep your room and property locked. Don't flash costly items in public places, and be aware of people you don't know.

Stay on the path

 – This is mainly for bigger cities. Don't go too far off the beaten path. Tourist places are often safe. So walking out of those areas in places like Memphis can put you in danger.

Watch for wildlife

 – The state is very natural, with many woodlands and natural areas and rich wildlife. You may find deer or other wild animals on the highway. They can cause accidents if they are hit. Therefore be careful while driving at night, slow down, and check the sides of the road.

Respect nature – 

If you are in a national or state park, remember you are in the animals' homes. Don't try to interact with or feed them, as they can attack when they feel threatened.
Also Read – How safe is North Dakota for Travel
How safe is Tennessee to travel alone?
Tennessee is quite safe to travel alone. By following safety and health measures, you can explore the state independently.
How safe is Tennessee for solo female travelers?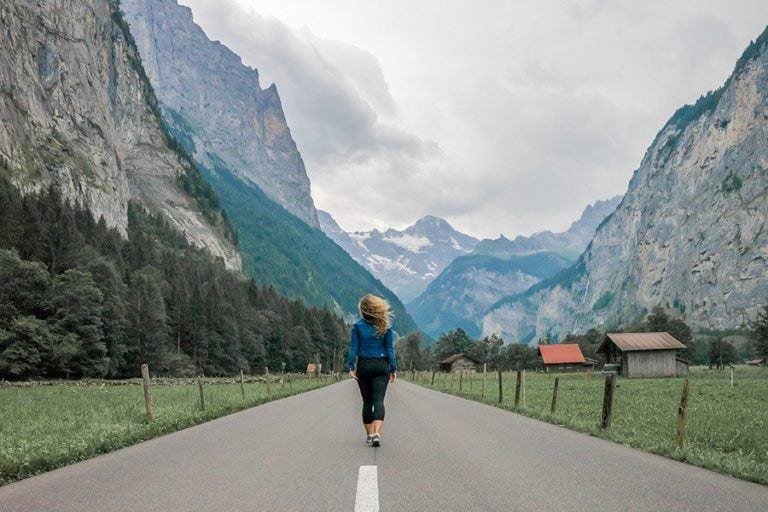 Tennessee is safe for solo female travelers. Though there are some dangerous areas, most tourist places are safe. You are incredibly safe if you follow standard measures and use your common sense while traveling.
Also Read – How safe is Oklahoma for Travel
How safe is Tennessee for Travel?

 
Like most other states, some places are dangerous while others are safe, with meager crime rates. Overall, Tennessee is a safe state to travel to. The state has the third-highest crime rate in the nation. So, you are recommended to follow all basic security measures and avoid bad areas. 
With that said, here I am wrapping up this article. If you have any questions, feel free to shoot them in the comment section below. Our team will try to respond ASAP.
Signup For Our Newsletter