This Caesars Superdome parking guide covers detailed parking options at Caesars Superdrome Stadium.
So without any further ado, let's begin –
Caesars Superdome Parking Guide – Tips, Map, and Deals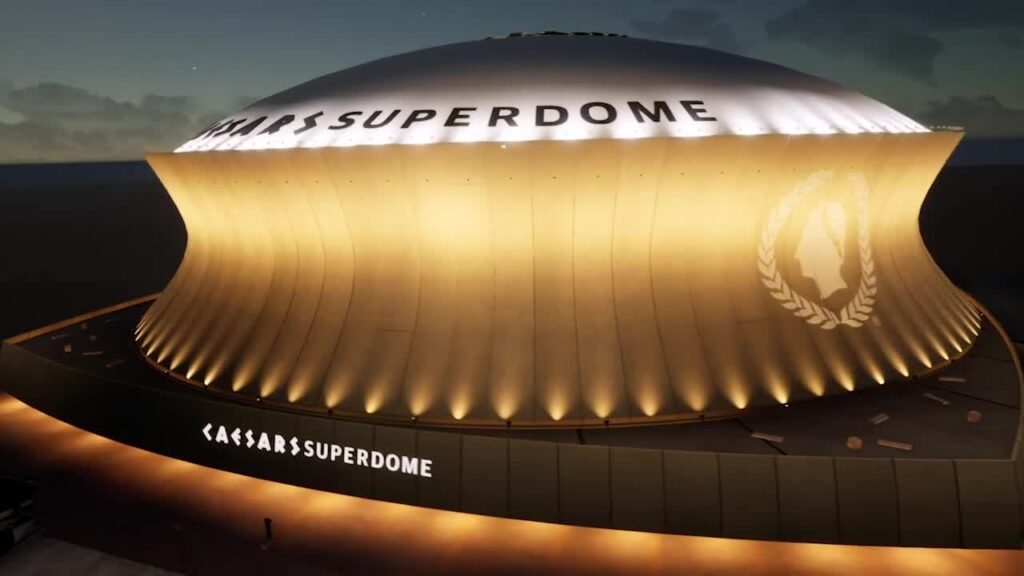 Caesars Superdome is a multi-purpose stadium in the CBD of New Orleans. It is home to the New Orleans Saints, the Allstate Sugar Bowl Classic, and the Bayou Classic.
Since its opening in 1975, it has hosted six Super Bowls, three NCAA Final Four tournaments, and several other big games and celebrity events. It has a capacity of 73000 viewers and is packed during most of the events.
If you are visiting, it is best to have a parking plan, as locating one may be frustrating on game days. This parking guide will help you discover the event parking options at and near the venue, parking prices, and low-cost alternatives.
You will also learn about tailgating, transportation options, and more.
Caesars Superdome Official Parking Options and Parking Cost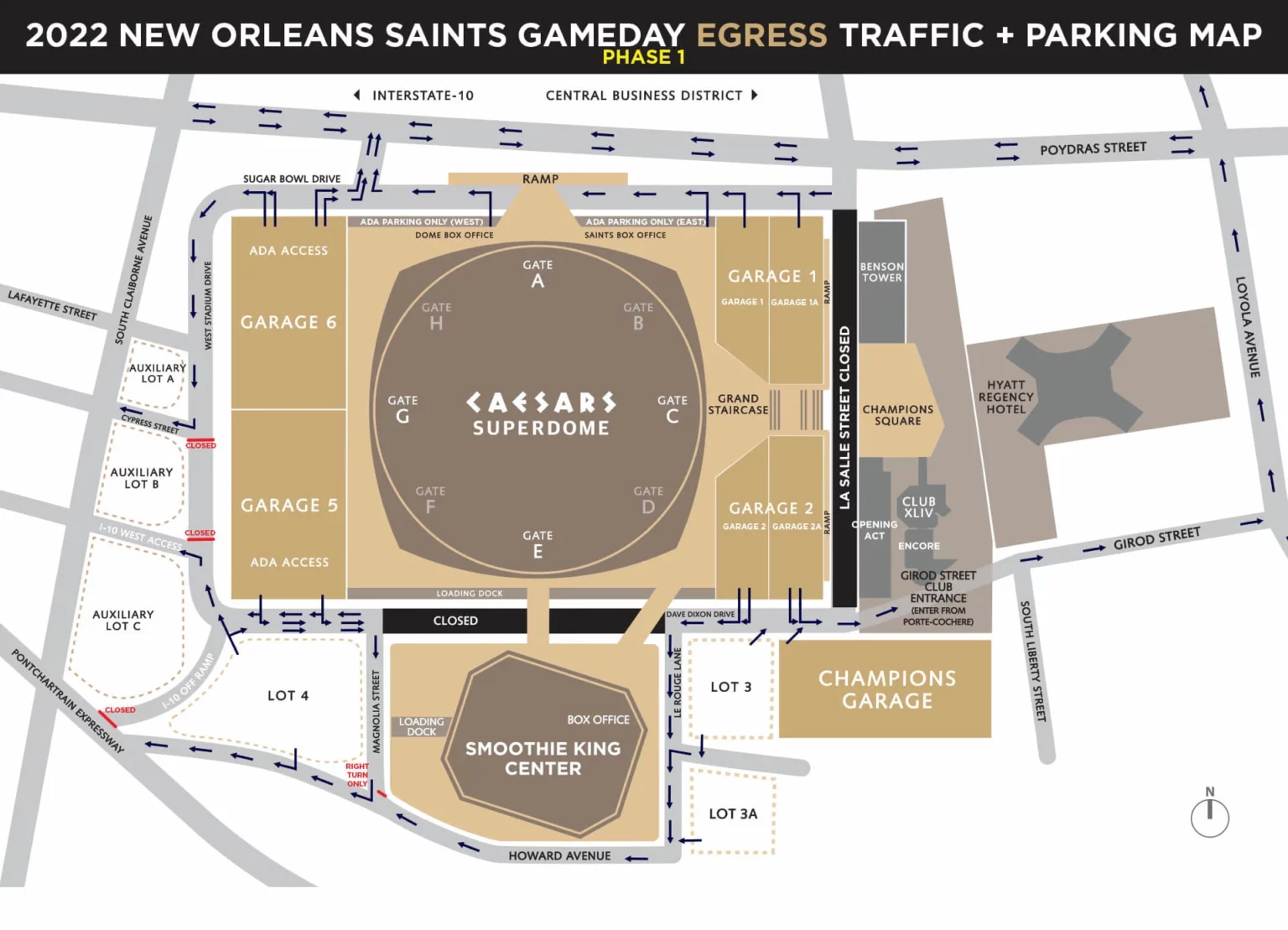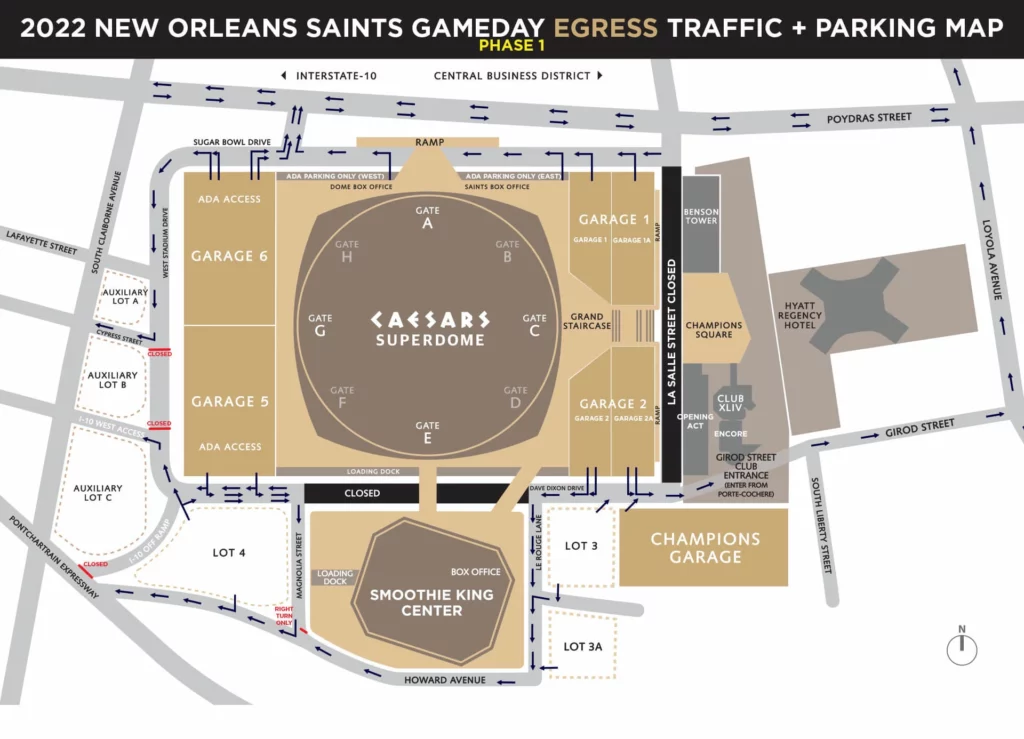 There are ample parking spaces in seven garages and two surface lots within easy walking distance of all the gates.
All parking garages offer single-day public parking passes for Saints games and spots for season ticket holders. Parking is accessible on a first-come, first-served basis. So, we recommend that you arrive early. You can also reserve your parking spot on Vivid Seats or any other parking app.
The parking garages/lots are listed below –
Garage – 1
Garage – 1A
Garage – 2
Garage – 2A
Garage – 5
Garage – 6
Champions Garage
The two surface garages are –
Please note that Champions Garage is available only for Season ticket holders. A parking pass costs between $30 to $50 per pass.
However, New Orleans Saints parking prices vary, and you can save up to 50% by reserving online in advance. Please note that parking garages accept debit and credit cards, and overnight parking is restricted.
Also Read – Amway Center Parking Guide
Parking Options Near Caesars Superdome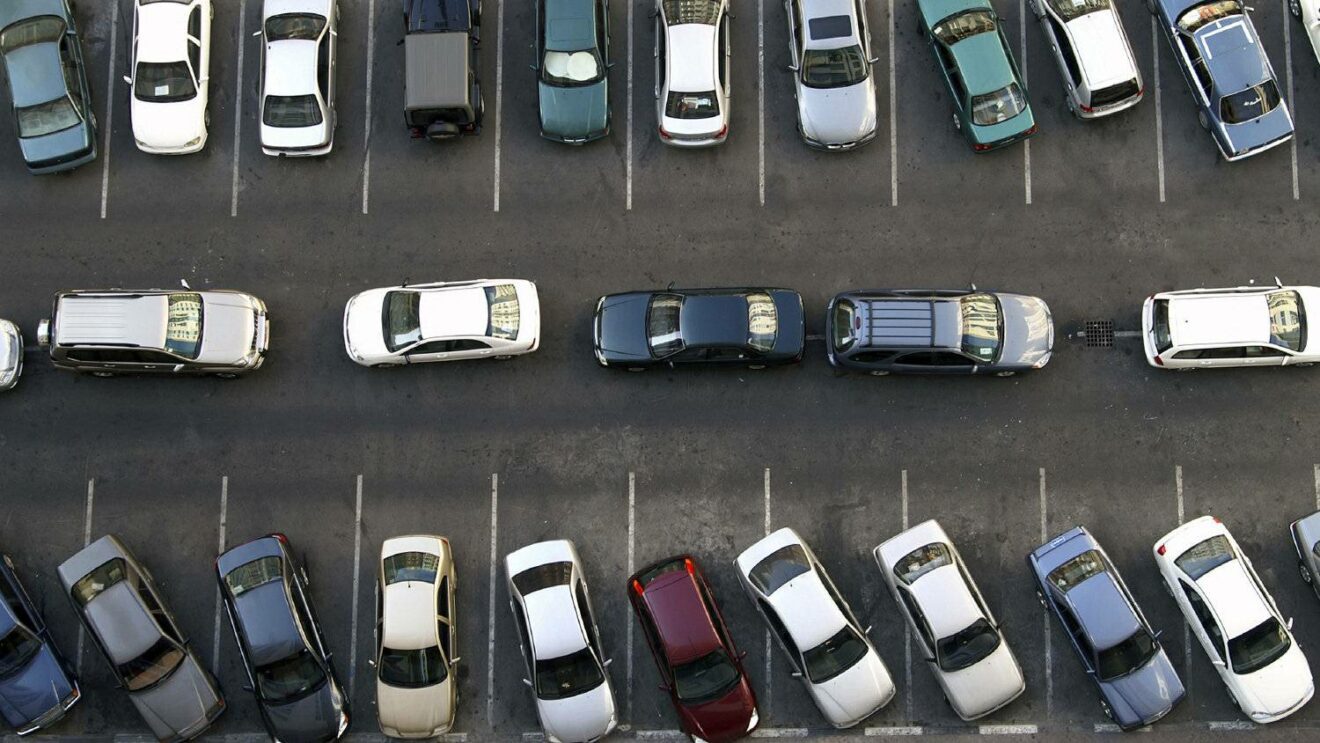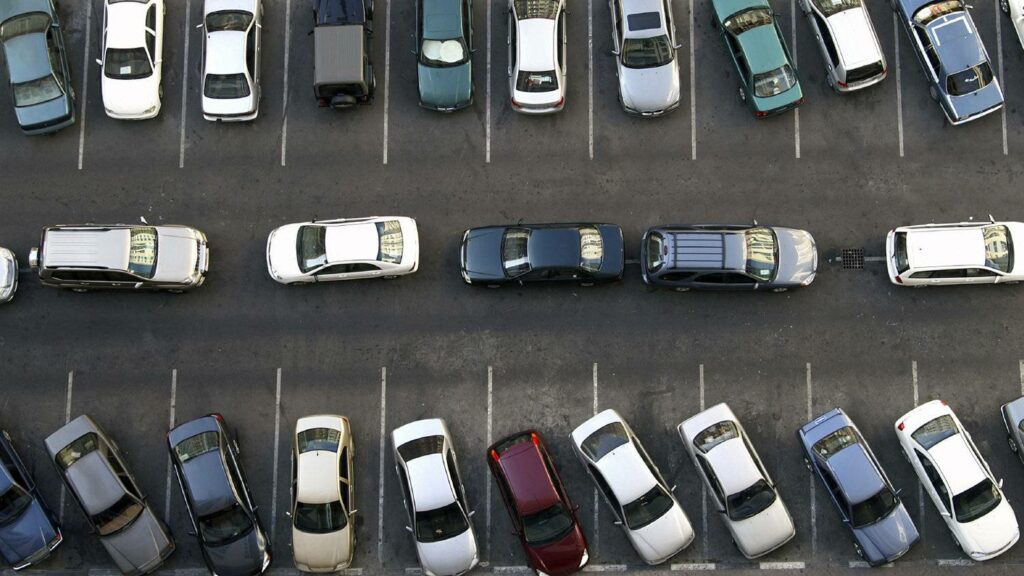 You can park in the downtown area if you want to reduce your parking costs on game day. Plenty of low-cost parking facilities are located within walking distance of the stadium.
Read the list below to find the most suitable parking for you –
Parking Location – 2000 Loyola Ave. Lot
Rate – $4
Walking Distance – 13 mins
Parking Location – 821 Gravier St. Commerce Garage
Rate – $8
Walking Distance – 15 mins
Parking Location – 930 Gravier St. Clarke Garage
Rate – $10
Walking Distance – 13 mins
Parking Location – 650 O'Keefe Ave. Garage
Rate – $16
Walking Distance – 11 mins
Parking Location – 600 Loyola Ave. Energy Center
Rate – $25
Walking Distance – 9 mins
Parking Location – 1615 Poydras St. Garage
Rate – $30
Walking Distance – 5 mins
All the mentioned parking lots allow pre-booking. So we suggest making an advanced booking to avoid the hassle.
Also Read – Oriole Park at Camden Yards Parking Guide
Caesars Superdome Handicap Parking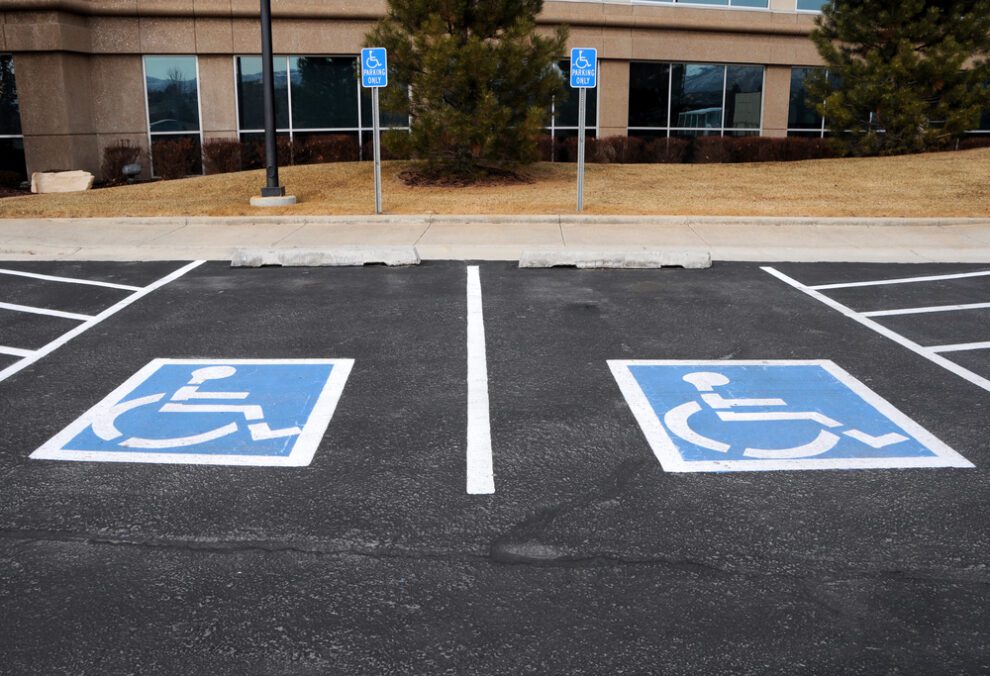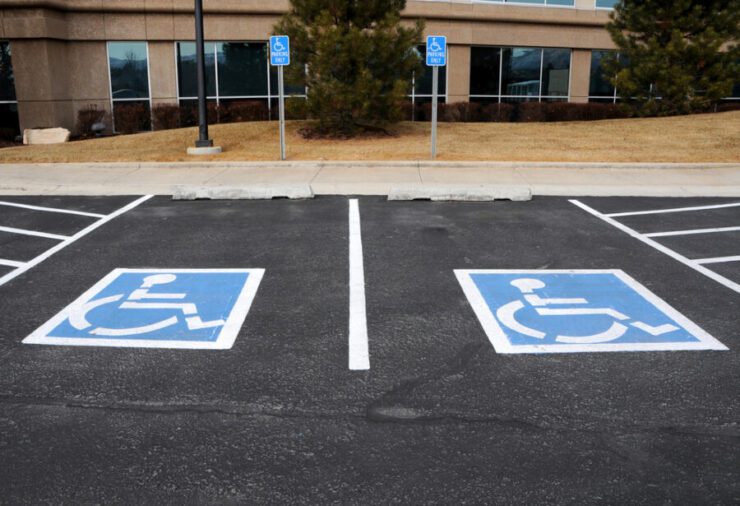 Accessible parking spots are available on Levels 1 and 3 of the Garage 1A and Level 1 of the Champions Garage. Guests with disabilities can also park in Lot 3, closest to the Smoothie King Center.
Proper vehicle registration is needed to access these parking spaces, and you must possess a valid disabled parking permit. For additional information on accessible parking, call the Superdome Parking Office at 504-587-3805.
Public Transit to Caesars Superdome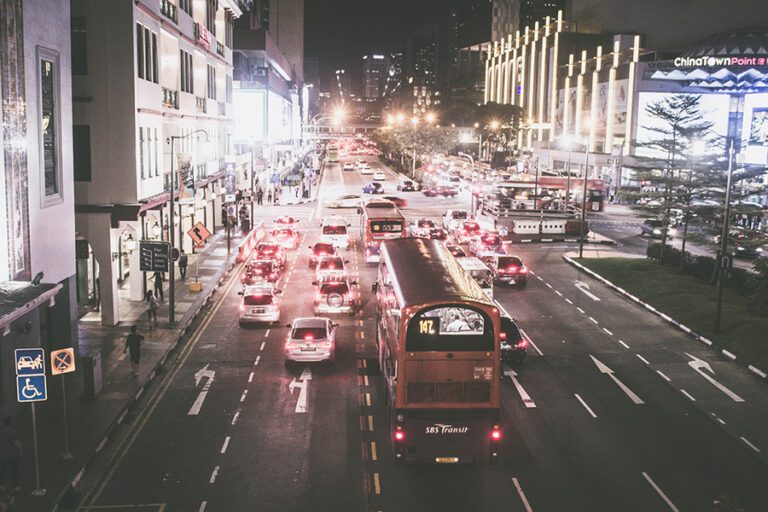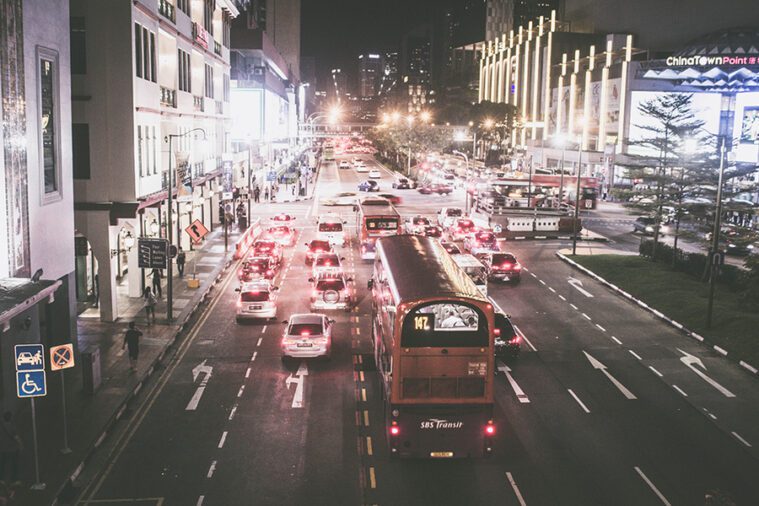 To avoid costly parking or a frustrating search for a suitable place, you can choose to travel to the stadium via public transit. See the information below –
Bus
RTA buses are available to the Caesars Superdome. Bus no. 84 and 16 provide service to the stadium.
A public transportation stop is on Poydras Street, right across from Gate A, so it is easily accessible. The one-day pass fare is $3. You can use the GoMobile app to purchase tickets or track any bus. In addition, you can ride an Uber or Lyft to get to the venue smoothly.
Also Read – LoanDepot Park Parking Guide
Tailgating at Caesars Superdome
Unfortunately, tailgating activities are prohibited in all official parking garages at Caesars Superdome. Unauthorized tailgating would result in the cancellation of your passes.
However, you can tailgate in the parking lots near the stadium or hit one of the nearby restaurants and bars before the game to have fun.
Getting to Caesars Superdome
Caesars Superdome is located at 1500 Sugar Bowl Dr, New Orleans, LA 70112, near Smoothie King Center.
You can use this address to drive with the help of Google Maps or reach the venue by bus or Uber.
Frequently Asked Question
How much is parking at the Caesars Superdome?
The parking rates at the Caesars Superdome official parking lots range from $30-$50. You can park in nearby parking lots for as low as $12. It is best to reserve your spot ahead of time on VividSeat or SpotHero to get the best deal on parking.
Where do you park for Caesars Superdome?
The parking garages and surface lots are adjacent to the Superdome. You can park in one of the seven parking garages named 1, 1A, 2, 2A, 5, 6, and Champions Garage. The two surface lots are designated as lot 3 and 4.
Can you tailgate at the Superdome?
Tailgating activities are prohibited in all the official parking garages at the Caesars Superdome. However, you can tailgate in nearby parking lots around the stadium.

Subscribe to Email Updates :