The multi-use Canadian Tire Centre is an indoor arena in Ottawa's western suburb of Kanata. The Ottawa Senators play their home games in this arena, which is mainly utilized for ice hockey. You can use this guide to locate the Center's best parking. This article will take you through every step of the parking procedure. So, this article can help you to get an exact idea about the Canadian Tire Centre.
Official Parking lots of Canadian Tire center
The NHL Ottawa Senators play their home games at Canadian Tire Centre, formerly known as Scotiabank, in Ottawa, Ontario, Canada. The arena is located at 1000 Palladium Drive, Ottawa, ON, K2V 1A5, in the western suburb of Kanata. The arena hosts numerous concerts and events throughout the year, in addition to hockey games. There are various parking slots for different types of vehicles. So, the price might increase according to different vehicles. Many options are available in the parking slots; there are a total of 9 slots constructed in the parking area. So, you have been provided le space to park your car.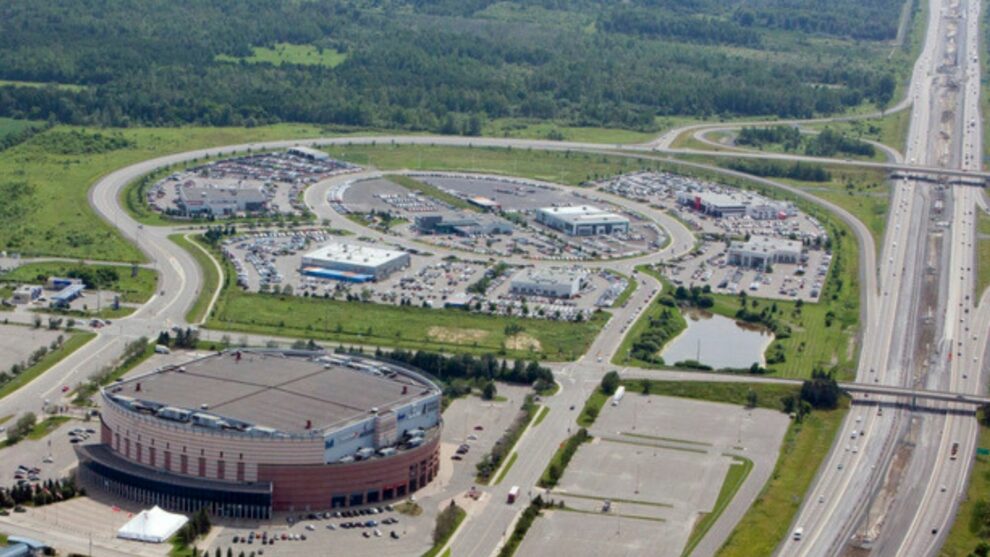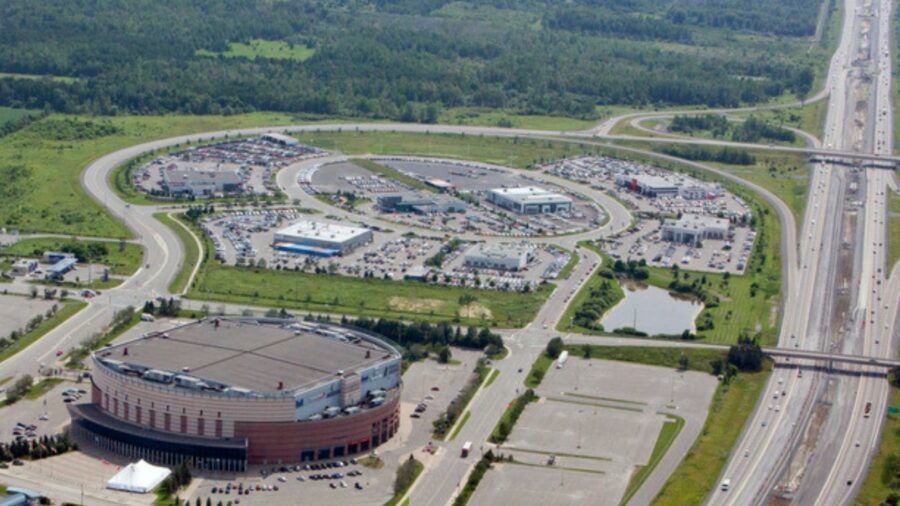 Parking at the Canadian Tire center costs $12 if you intend to park in the Canadian Tire Centre parking lots. Parking costs may differ for crowded events and different kinds of games. Like if you attend NHL games, the parking fee for one car is approximately $12; if you attend concerts, then the fees might rise to $15. If you have big loaded vehicles like trucks and vans, then the parking fee can vary between $40 to $50.
Also read: Angel Stadium Parking Guide
Tailgating
Although tailgating is not allowed inside the arena, there are many bars nearby that you can visit before an event. The Cheshire Cat Pub, Burbs Pub and Eatery, Jack Astor's Bar and Grill, and St. Louis Bar & Grill are a few bars. The Main Street Pub, Bert's, the 3 Brewers, and Moxie's Grill and Bar are a few further taverns and eateries.
Disabled Parking
Viewers may use the disability parking spaces in Lot 3 at the location. For hockey games and other events, it's important to arrive early because handicap parking is first-come, first-served. Finally, spectators who wish to park their vehicle in a handicapped location in the parking lots must show a valid parking pass.
 Location of the Canadian Tire Centre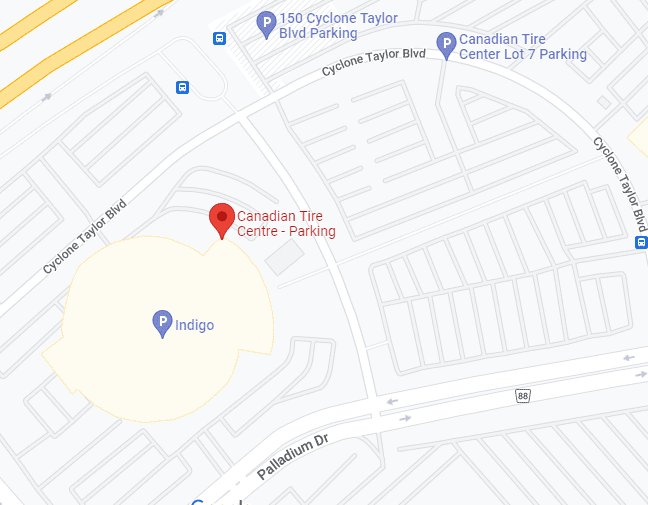 Some Reviews by the visitors of  the Canadian Tire Centre
"Parking at Canadian Tire centre is insane and terrible. We have been waiting since 630 to get into an event that started at 700 and it has been an hour sitting waiting in the car with over half of the lots NOT even open. It is CHAOS and unacceptable".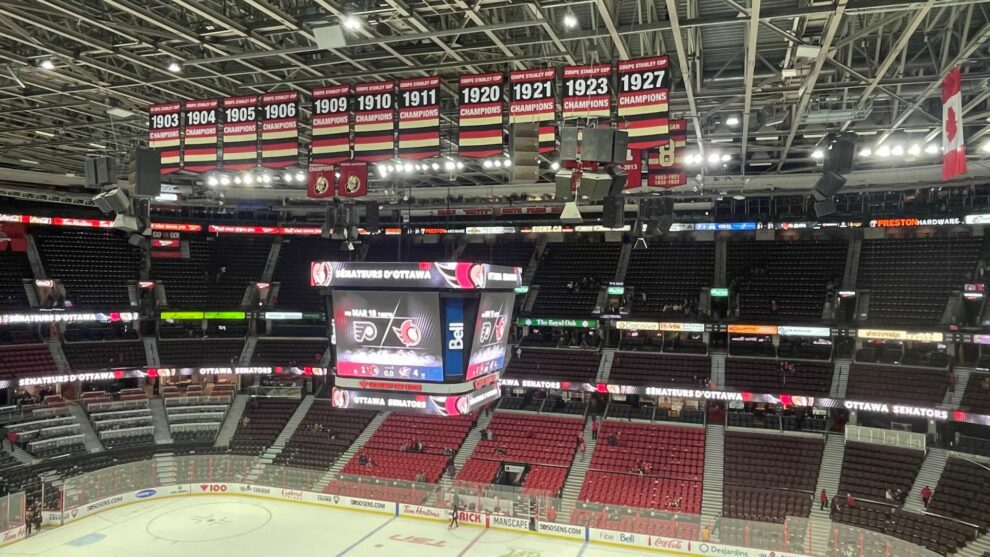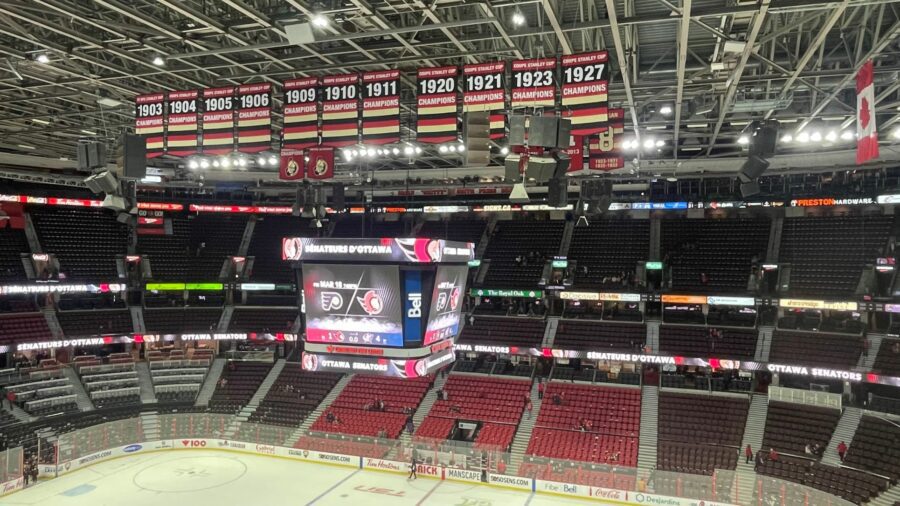 "Saw a Senator's hockey game, the game itself was great, however getting to the arena was a real chore. Driving from downtown Ottawa in rush hour was quite a challenge. We paid the top price $25 for parking closest to the doors, lot 4, was still a quite a hike. Food was not as highly priced as I'd expected, $10 for a beer. Paid more for that at an AHL game in Toronto. We had club seats, about 10 rows behind the visitor's bench and the view was awesome. Usual lineups at washrooms and food counters at intermission. Not sure if we'd return for a game. Having been spoiled by places like Buffalo where you can stay in a hotel that is connected by a parking garage to the rink, you don't even go outside or Toronto where the arena is connected to the subway. Someone at the rink said that the Sen's owner doesn't want to move the team downtown, a real shame."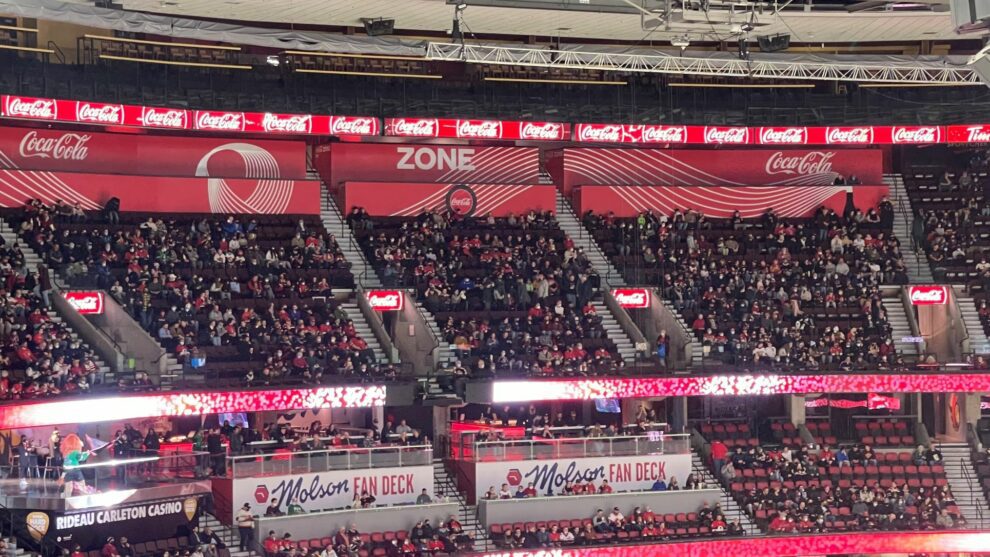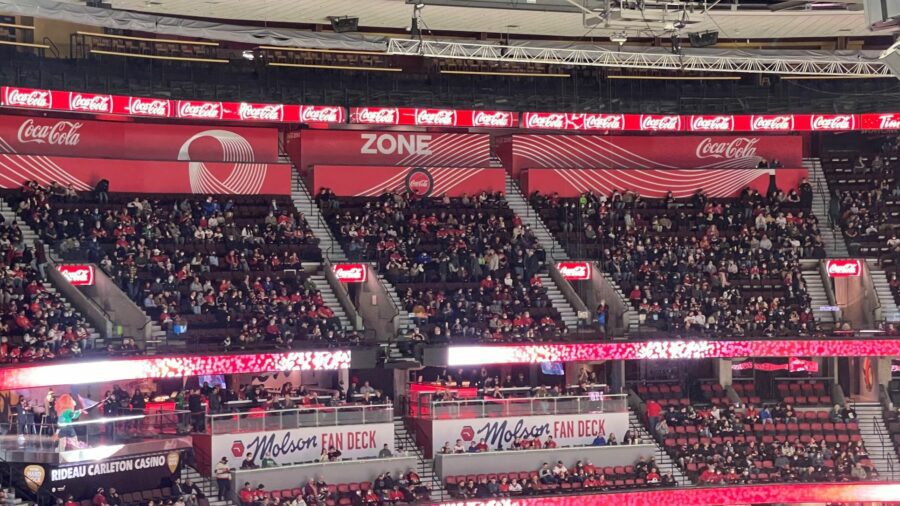 "I went to the Centre with my son to watch the Ottawa Senators playing. We had great seats and the service was awesome. The food was hot and the beverages were amazing. The hockey game was very active and eventful."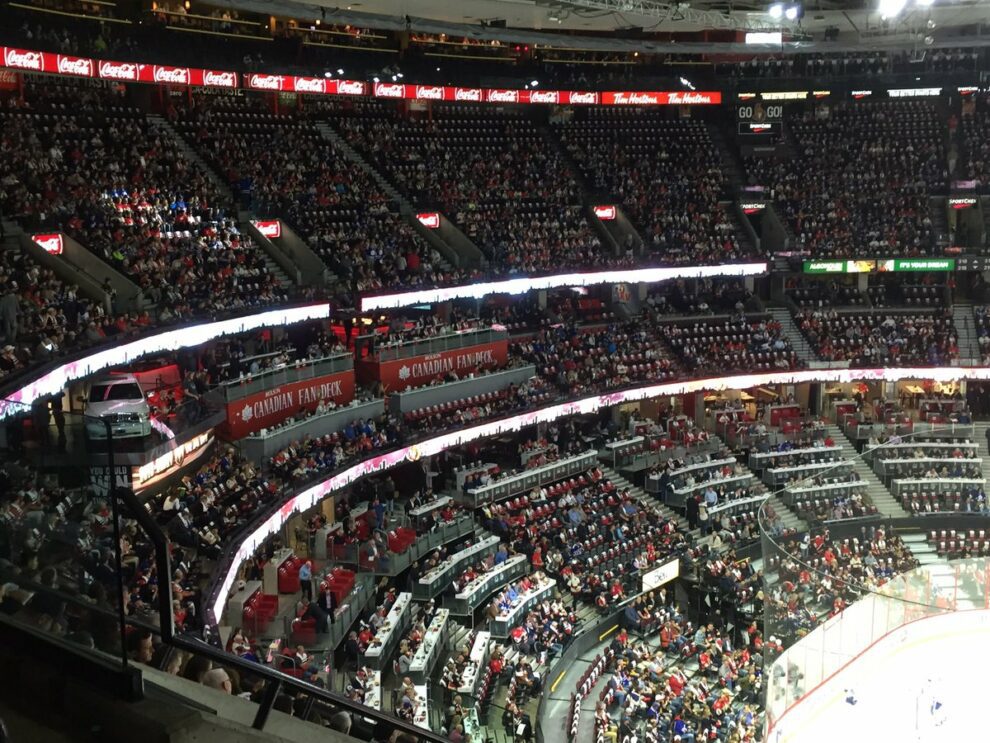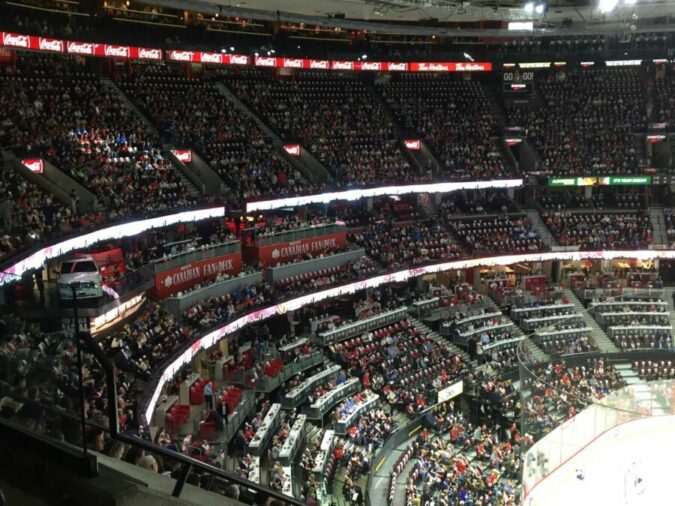 Laser tag was excellent. The kids and I all had fun. The only reason for the lack of a 5th star is I was expecting more arcade games. I'd love if there was an actual arcade room with lots more games. I bought the package with 80 tokens and the kids got bored before they used them all, which is not normally the problem with arcades!
FAQs about the Canadian Tire center
Q Can I pay for parking with cash?
Cash is no longer accepted in the Canadian Tire Centre's parking lots; through Ticketmaster, parking can be pre- Purchased as a standalone item or as an add-on to a ticket for a sporting event or other event; option and add-on cash is also an option that is available.
Q. Are Covid Protocols the same for Ottawa Senators games and concerts?
No, some events may require special permission, at the event promoter's discretion, to request proof of immunization.
Q What are the Parking resources of Canadian Tire center
Canadian tire parking center booking is the source.

Subscribe to Email Updates :