In this article, we have shared a brief biography of Charlie Crist, the 44th Governor of Florida, including his age, net worth, and recent polls.
Who is Charlie Crist? Biography, Age, Net Worth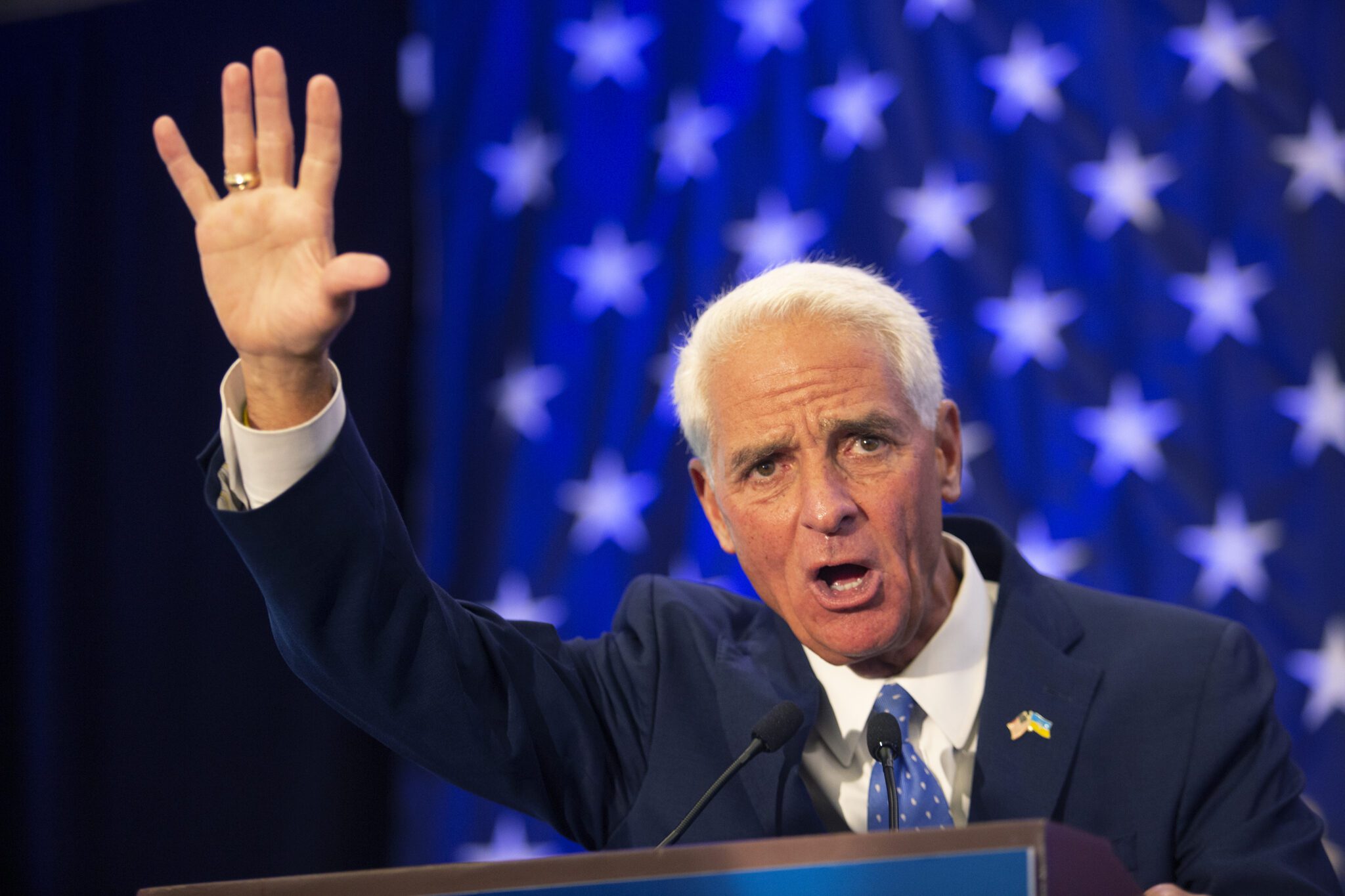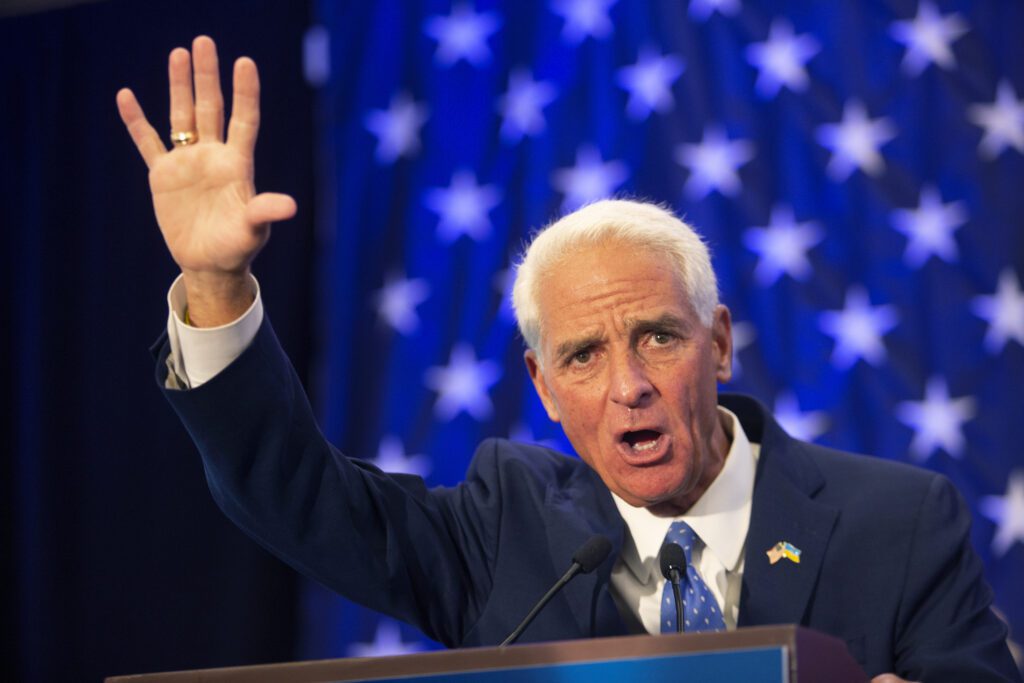 Charles Joseph Crist Jr., aka Charlie Crist, is an American politician and attorney who has served as the US representative since 2017 from Florida's 13th congressional district. Besides that, he also served as the 44th governor of Florida from 2007 to 2011.
Crist was born on July 24, 1956, in Altoona, Pennsylvania, to an American physician of Greek Cypriot, Charles Joseph Christ, and Nancy (née Lee), of Swiss, Scots-Irish, and Welsh descent.
Crist received his bachelor's degree from the State of Florida. During college, he was elected vice president of the student body and became a Pi Kappa Alpha fraternity member.
Later, he completed his Juris Doctorate from Samford University Cumberland School of Law. Charlie Crist married Amanda Morrow in 1979, but shortly after, they divorced within a year.
Later, Crist engaged Carole Rome, and after nine months, they married. However, in February 2017, Crist announced that he had filed for divorce.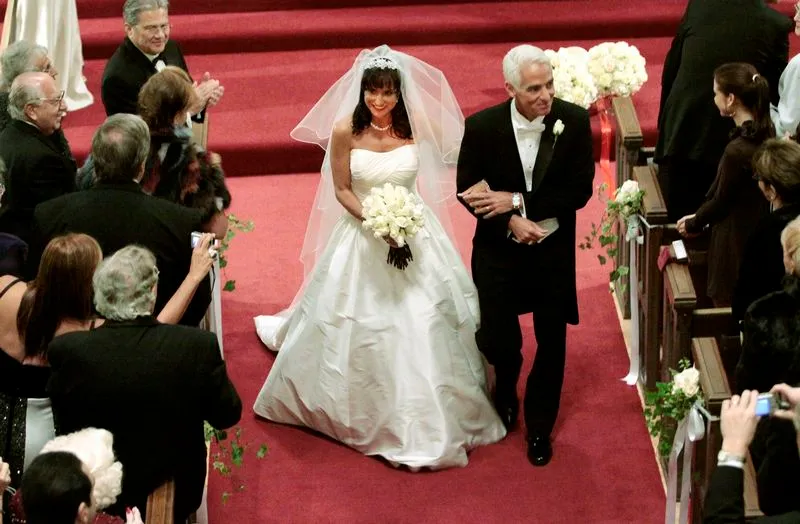 Charlie Crist's Net Worth
Charlie Crist's net worth is estimated at around $2 million. He earned a big portion of his net worth through his years in politics and law.
Charlie Crist Career
After graduating from Cumberland Law School, Crist was hired as general counsel for minor league baseball based in St. Petersburg.
Attracted to politics, Crist first ran for public office in 1986 in the Republican primary for a seat in the Pinellas County State Senate. After losing in a runoff election, Crist joined his brother-in-law in private practice in St. Petersburg.
However, he soon returned to politics as an adviser in Connie Mack III's successful 1988 United States Senate campaign. Charlie has dedicated his life's work to serving those around Florida. He was elected to the Florida State Senate, where he campaigned for environmental protection and public education.
Later, in 2000, Charlie continued to push for education funding and better teacher pay as the state's commissioner of education. In 2002, he was elected Attorney General for Florida, a position in which he championed consumer protection, civil rights, and opportunities for at-risk youth. 
As Florida's 44th elected governor, Charlie increased his commitment to public education and used state grants to save thousands of apprenticeships.
In 2018, Charlie Crist was supported by the League of Conservation Voters Action Fund, which regards him as "a leader protecting Florida and planning for the impacts of climate change during his tenure as governor."
On May 4, 2021, Crist declared his candidacy for the Democratic nomination in the gubernatorial election in Florida. Crist won the primary on August 23, 2022.
Now, he will face Ron DeSantis in the general election on November 8, 2022.
Also Read – Ron DeSantis vs Charlie Crist
Florida Democrats choose Charlie Crist to challenge DeSantis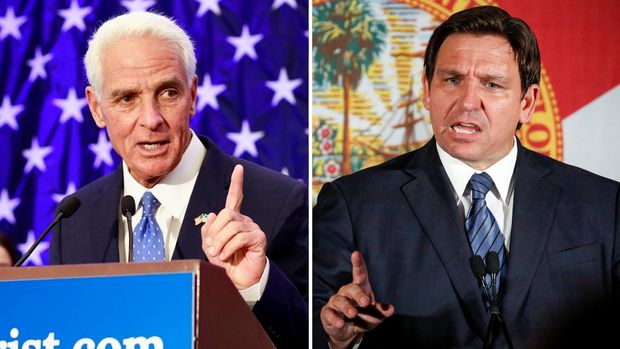 Charlie Crist won Tuesday's Florida primary and now will face the well-known and reputed Republican, Gov. Ron DeSantis, in the General election.
Mr. Crist defeated state Commissioner of Agriculture Nikki Fried in the race for the party's candidate in November's election.
Democrats are waiting eagerly to stage Mr. DeSantis amid assumptions that he will run for the White House in 2024. However, the election polls show that DeSantis leads Crist by a few percentage points in the race.
Speaking of Mr. DeSantis, Mr. Crest stated that "Florida residents had sent a clear message that they know they want a Governor who cares about people and solves real problems, and preserves their liberties, not divides them or scraps their freedom." 
A recent independent racial poll put DeSantis ahead of Crest by 8 points. The Republican governor was approved by 50 percent of respondents in an Aug 8-12 poll hosted at the University of North Florida, while Crist received only 42 percent of the vote. 
Other Polls have also found DeSantis leading over Charlie Crist. A Cherry Communications poll conducted on Aug 4-15 found that DeSantis gets 51 percent of the vote compared to Crist's 43 percent.
Political pundits believe DeSantis will likely return to the governor's mansion after November's midterm elections.
The Cook Political Report, an organization that tracks US elections, described the race as "likely Republican," meaning it was not considered competitive but could become one.

Subscribe to Email Updates :