Ron DeSantis vs Charlie Crist – Through this article, we are going to discuss Charlie Crist's candidacy to challenge Gov. Ron DeSantis, including the recent polls and a brief introduction of Charlie Crist.
Ron DeSantis vs Charlie Crist – Florida Dem. pick the challenger to DeSantis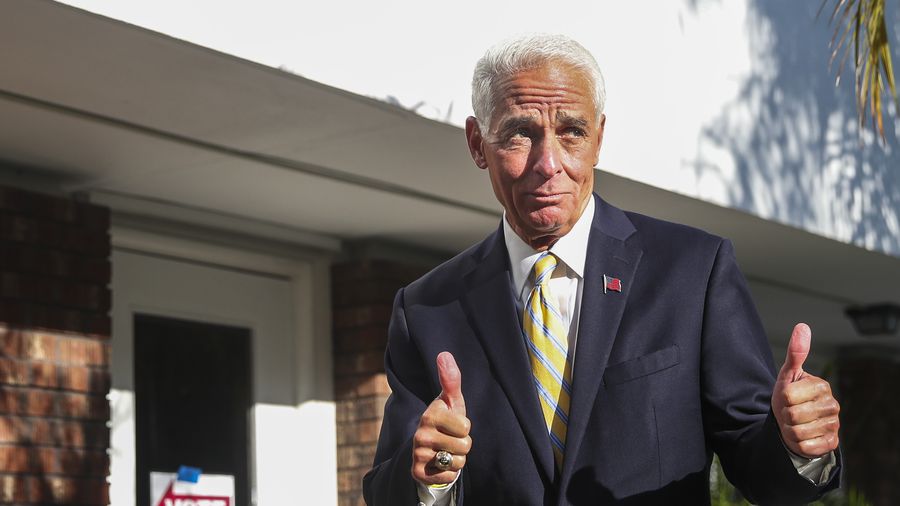 Democratic Congressman and Governor Charlie Crist won Tuesday's Florida primary for the right to run in the election against one of the country's most prominent Republicans, Gov. Ron DeSantis.
In November's election, Mr. Crist defeated state Agriculture Commissioner Nikki Fried in the race for the party's flag-bearer.
Democrats are eager to stage rising star Mr. DeSantis amid expectations that he will run for White House in 2024.
Mr. Crist currently trails Mr. DeSantis in Florida, a key presidential state that has turned increasingly ruby red during the Governor's tenure. 
Opinion polls show Mr. DeSantis outperforming Mr. Crist and leads by several percentage points in a race that the Republican incumbent is keen to use as a launching pad for a White House campaign. Mr. Crist was a former Republican. In 2012 before switching parties, he served a single term as the state's Governor.
In reference to Mr. DeSantis, Mr. Crist said that "the people of Florida have clearly sent a message admitting that they want a governor who cares about the people and solves real problems, who preserves people's freedom rather than being a bully who divides people and takes away their freedom."
He regarded DeSantis as a "bully" and "dangerous" and made sure to solidify his stance as a candidate who supports abortion rights and said that on day one of his administration, he would sign an executive order protecting women's right to choose.
At Crist's victory party in a Miami-area ballroom, Mr. DeSantis hit back by saying that Republicans will never surrender to the woke agenda and said woke goes to die in a state like Florida.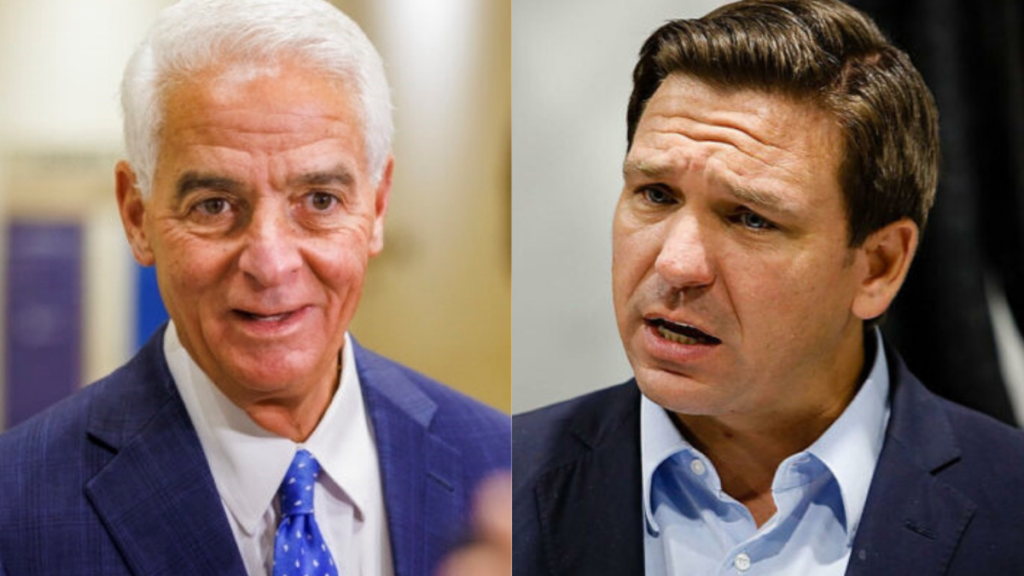 The Republican won his first election in 2018 by less than half a percentage point and has since become one of the country's most admired governors among party loyalists.
With his fierce opposition to mask and vaccination regulations during the coronavirus pandemic and his refusal to back down on culture war hotspots from abortion to education, Republicans see the conservative rock star as the natural successor to former president Donald Trump.
Tuesday's victory sets up a nationally watched contest with DeSantis, a possible forthcoming presidential contender sitting on a remarkable $132 million cash-on-hand for his re-election bid.
"The battle begins tonight," said Congressman Mario Diaz-Balart, promising the Republicans would send the Democrats into the House and Senate to "pack up" in the midterms. 
Mr. DeSantis and Mr. Trump cautiously circle the looming battle to see who will be crowned the Republican nominee for the 2024 White House race.
On August 23, Florida Democratic voters also voted for Val Demings, a congressman and former Orlando police chief, to fight against Republican Senator Marco Rubio, a former presidential candidate, in November.
Most opinion polls show that Rubio has a strong lead so far. Similarly, DeSantis ran unchallenged in his primary. 
The Democrats have been on the defensive so far in this election season as their party's prospects are hampered by President Biden's low approval ratings, inflation, and historic political seriousness.
Republicans still sound optimistic that they can seize control of the US House of Representatives this fall.
Ron DeSantis vs Charlie Crist Polls 
Despite these controversies and Crist's previous tenure in the state, according to recent polls, he still has an uphill battle to defeat DeSantis in November.
Florida has transitioned Republican in recent years, with former President Donald Trump winning the state by a larger margin in 2020 than in 2016, and DeSantis remains pretty popular with Florida voters, according to polling firm Morning Consult.
The most recent independent in-race poll showed DeSantis leading Crist by eight percentage points. The Republican Governor received 50 percent support from respondents in a University of North Florida poll conducted on Aug 8-12, while Crist received just 42 percent of the vote.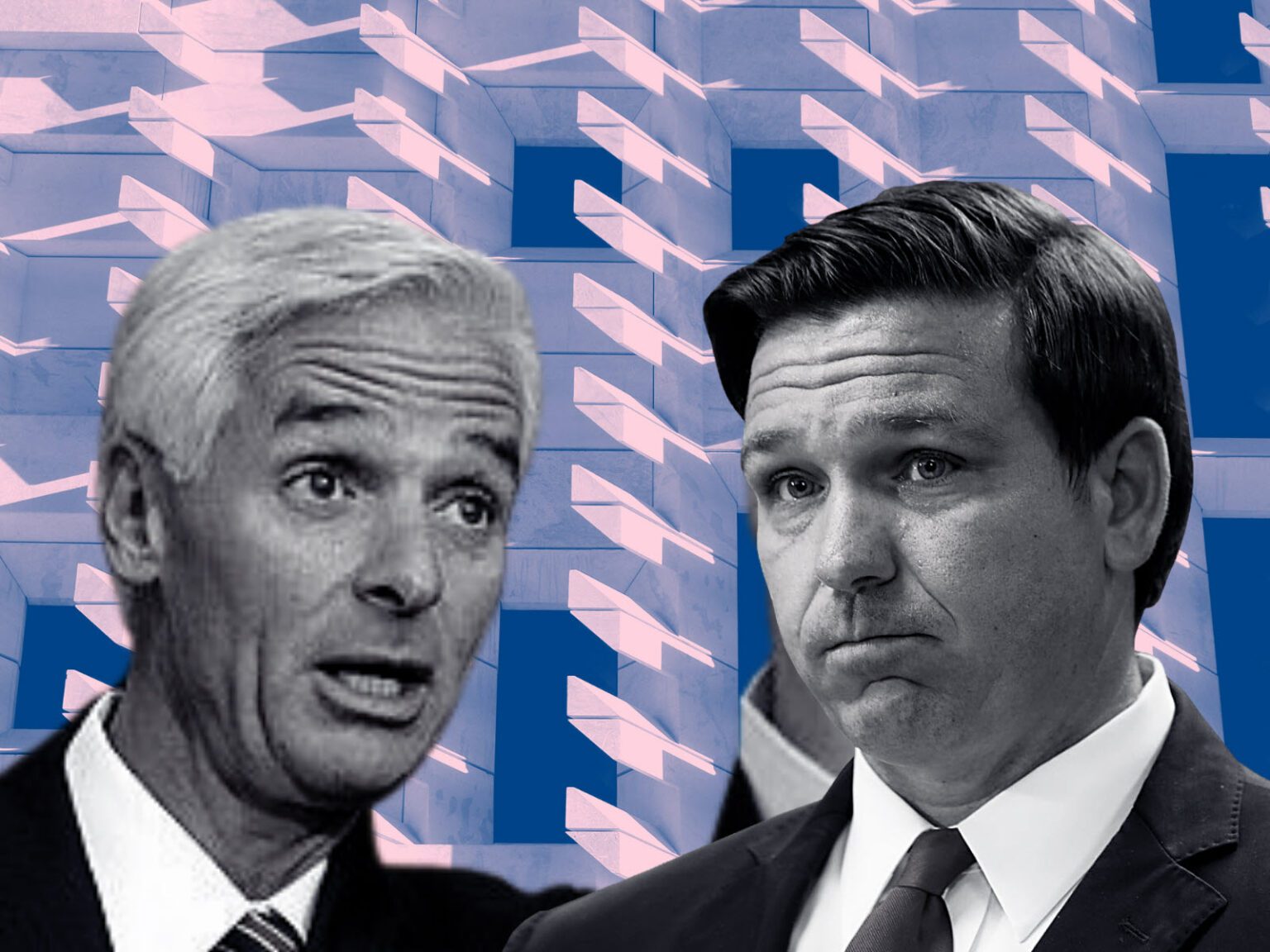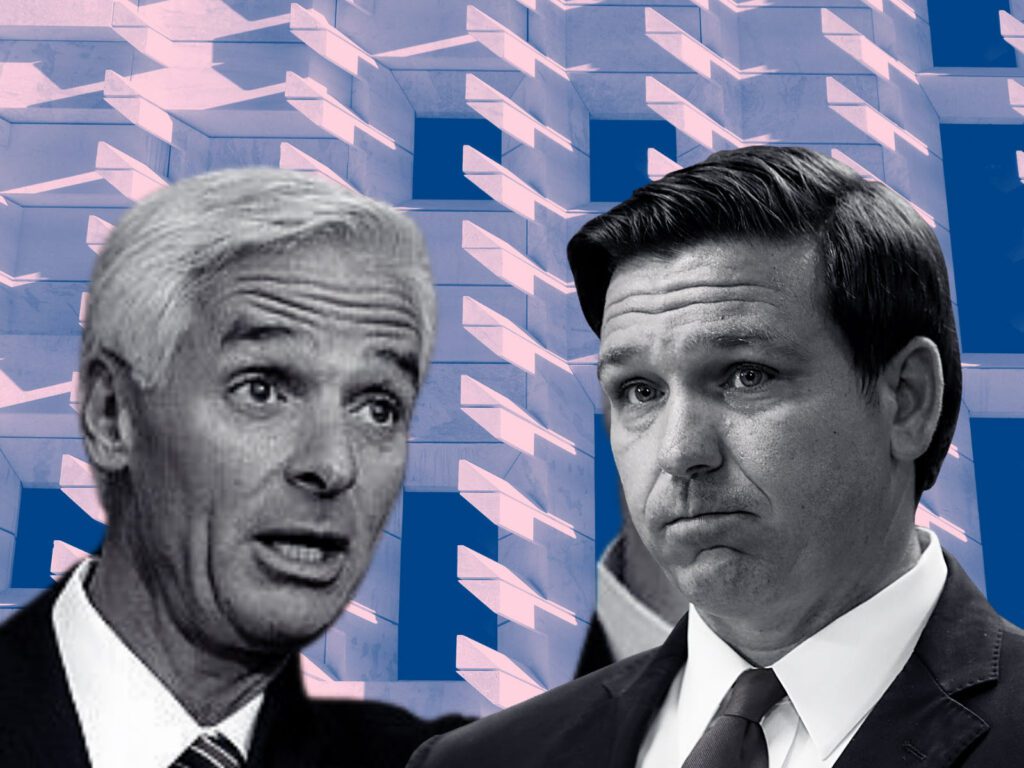 Similarly, Cherry Communications' poll, Ron DeSantis vs Charlie Crist, conducted on Aug 4-15 and sponsored by the Republican-leaning Florida Chamber of Commerce found that DeSantis received 51 percent of the vote, compared to Crist's 43 percent.
Meanwhile, a July 26-31 Clarity Campaign Labs poll sponsored by progressive groups Florida Watch and Progress Florida found DeSantis also coming out on top. The poll found that DeSantis supported 47% of those polled, while Crist received only 44%.
Political experts believe DeSantis will likely return to the Governor's Mansion after the November midterm elections. The Cook Political Report, an organization that tracks the 
United States election calls the race "probably Republican," meaning it's not considered competitive, but it could become so.
Who is Charlie Crist?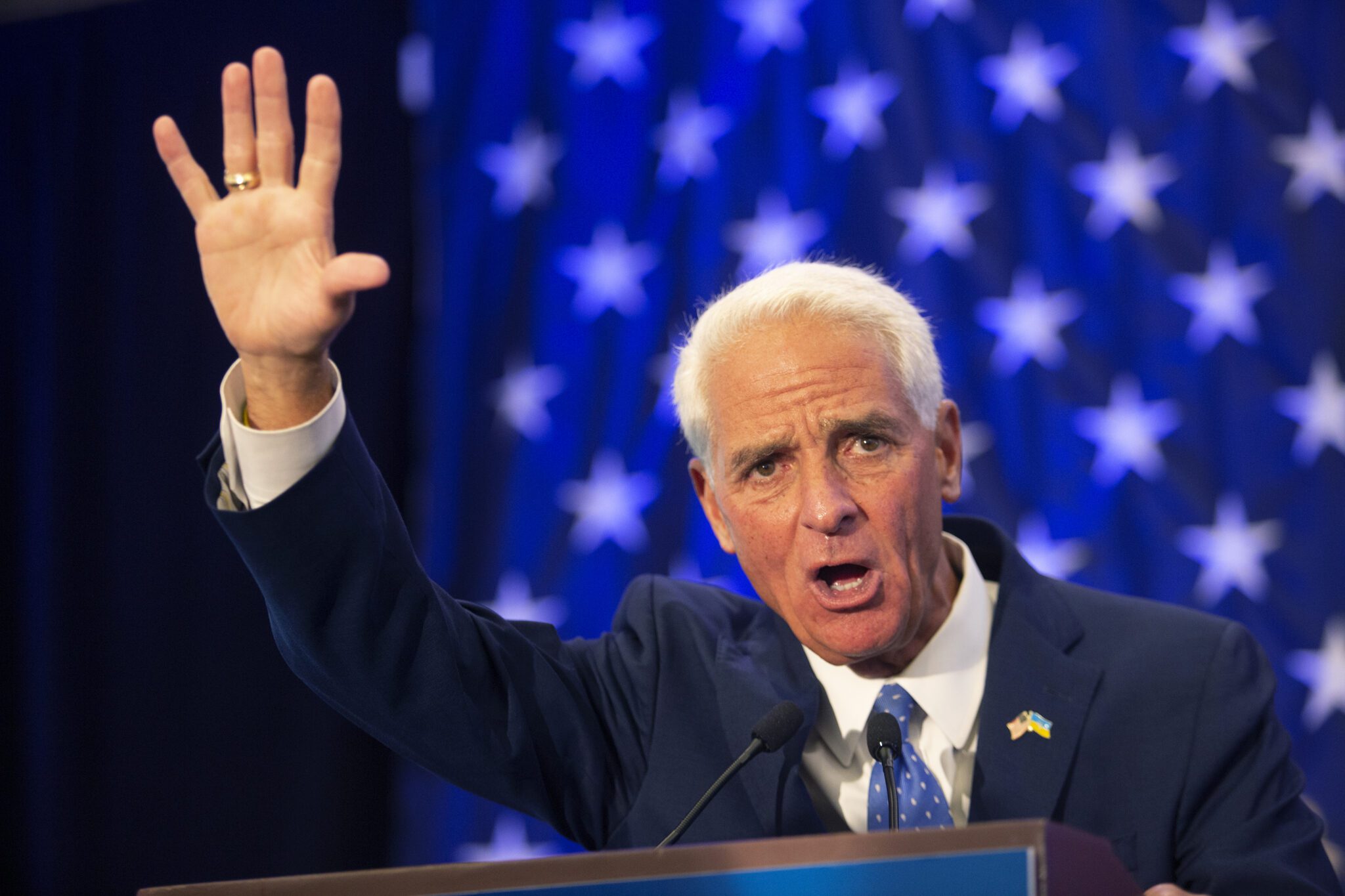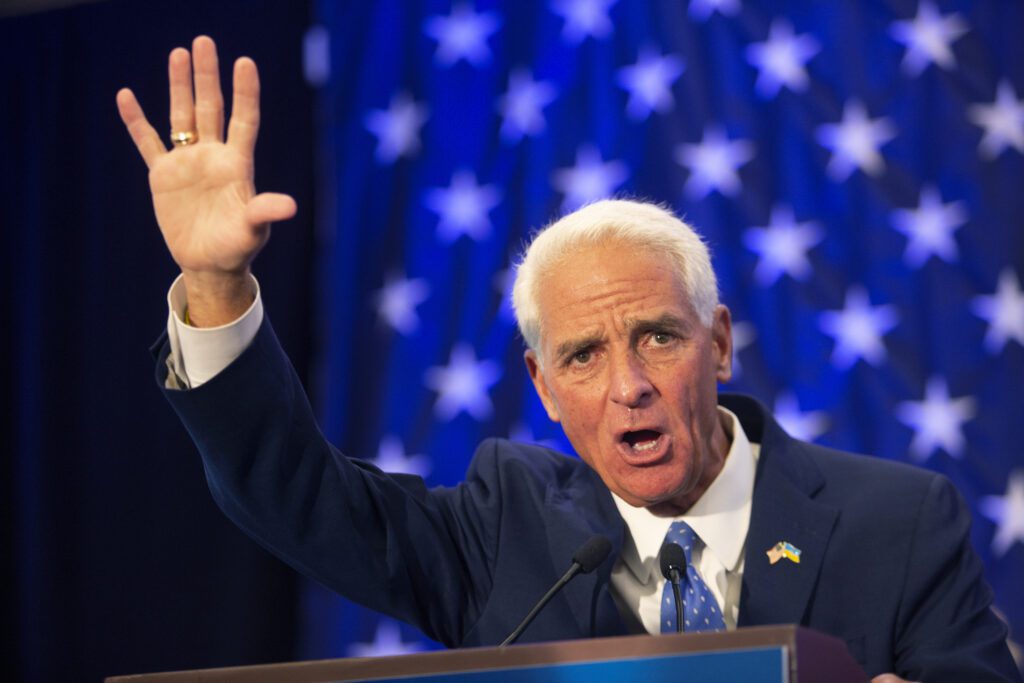 Charles Joseph Crist Jr. is an American attorney and politician who has served as the US Representative in Florida's 13th congressional district since 2017, with its headquarters in St. Petersburg. He was Florida's 44th Governor from 2007 to 2011.
Crist initiated his political career as a Republican and served unsuccessfully in the Florida Senate from 1993 to 1999 against the incumbent Bob Graham for the US Senate in 1998.
Later, he served as Florida's Education Commissioner from 2001 to 2003. Before being elected as Governor in 2006, he worked as Attorney General of Florida from 2003 to 2007.
Crist joined the Democratic Party on December 7, 2012, and endorsed President Barack Obama for re-election in 2012. Later on November 1, 2013, he declared that he would be running for Governor in the 2014 election to governor Rick Scott, his successor, with a 1% margin.
Crist was elected to Congress in 2016 from his home district, the 13th, winning against David Jolly, an incumbent Republican, and becoming the first Democrat to represent that district since 1955.
Crist is the only former Governor of the 117th Congress to serve in the House of Representatives. Crist is the Democratic nominee in the 2022 Florida gubernatorial election and will face incumbent governor Ron DeSantis.
Signup For Our Newsletter