On Thursday, former New Jersey Governor Chris Christie attacked the former United States President Donald Trump for indicating he did not intend to attend the GOP primary debates earlier.
During his interview on Fox News Channel, Christie saw a video of Trump's recent interview with Bret Baier in which the former president suggested that he did not need to participate in the GOP primary debate because he is far ahead in the polls than the other Republican candidates.
In his interview clip, the former president compared his polling percentage with other presidential candidates and claimed it would not be fair if he allowed people with a lower polling number to question him as he leads all of them.
Trump said, "Christie is, I guess, 1% or less. Nikki Haley's is 2%, and many don't even show up. So why would I allow people at 1% and 2% and 0% to be hitting me with questions? You know, I don't think it's fair."
When asked to comment on Trump's interview clip, Christie blasted the former president and teased, "Oh, it is not fair, Bryan, It is not fair. Poor Donald Trump."
The former governor also taunted Trump as "the guy who wants to be United States president, the guy who says that he is the toughest person or lead this country, does not want to get up in front of Republican primary voters and protect his record, and make a case for America's future."
Christie said, "Look, every Republican primary voter should have the opportunity to see all those who qualify up on the stage debating with each other."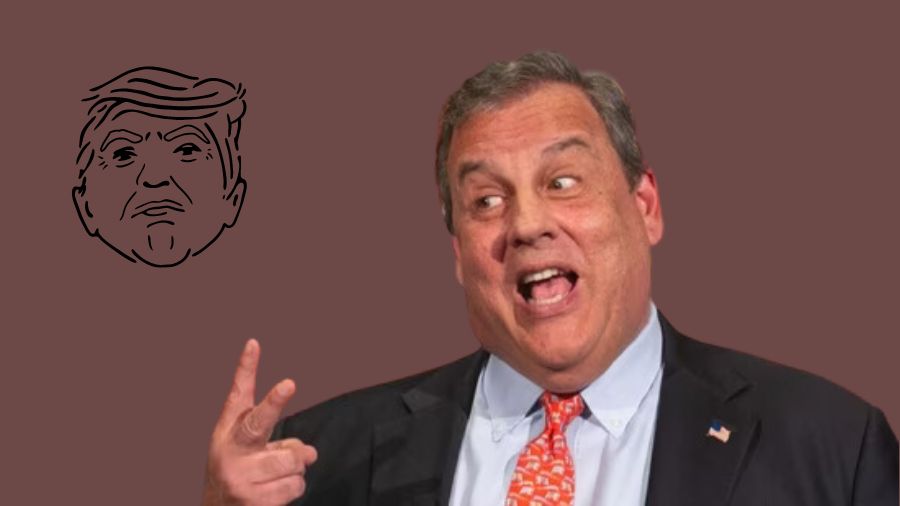 Christie also asserted that he believes the former president could not stay away and will debate. He added, "He can't avoid this. It is not fair to the Republican Party voters. It is disrespectful.
He thinks he should default to the nomination. I don't think so. And I believe everyone should have the right to get up there and debate who qualifies under the rules. And Donald Trump has an obligation to be up there and do it. And by the way, I think he will debate Bryan. I don't think you'll be able to stay away "
According to recent polls, Trump is polling as the front runner by double-digits in the GOP primary and also beats President Biden in a potential general election battle. The former president thinks that participating in such debates will not do him any favors and subject him to unnecessary scrutiny.
Also, Read | Rick Scott calls for Biden to resign in new ad
Christie's recent statement came as his relationship with Trump continues to deteriorate. He ran against Trump in 2016 but dropped out of the race after a disappointing defeat and endorsed the former president for his campaign by becoming the head of Trump's transition campaign.
He helped Trump prepare during his previous presidential run in the 2020 election. Also, he mentioned his effort in his 2021 book "Republican Rescue – Saving the Party from Truth Deniers, Conspiracy Theorists, and the Dangerous Policies of Joe Biden."
But Christie became a vocal critic of Trump after the former president attempted to change the election result in 2020.
Signup For Our Newsletter