Former New Jersey Governor Chris Christie and former Attorney General Bill Barr called former President Donald Trump a 'child' and said he is unfit to lead the country again, despite being a front-runner in the 2024 Republican Presidential nomination.
Let's read the news and learn what the former Governor and former Attorney added about the former President.
Chris Christie, Bill Barr Call Donald Trump A Child
In a recent interview on Sunday, the federal prosecutor and former 55th New Jersey Governor, Chris Christie, spoke of former United States President Donald Trump, comparing him to a child and considering him unfit to be reelected as the President again as the former President continues his 2024 presidential bid.
Also, See: New Jersey Governor Chris Christie Launches Presidential Campaign
Christie, one of Trump's opponents in the 2024 Republican primary, criticized Trump's objection with his former administration officials and accused the former President of being a 'Petulant child.'
Christie had assisted both of Trump's previous runs for the White House. In the interview, the former Governor remembered the former President's commitment in 2016 to employ the best people to work in his Cabinet and that he would know how to manage them well.
Christie listed various officials who left his administration and later faced a huge insult for their intellect and competence.
Christie said, "Donald Trump, if you believe what he said when they left, that means he did not pick the best people and did not know how to pick personnel. If you believe what he said at the beginning, the great stuff, then this guy is the worst manager in the history of the American presidency."
He continued, "Anyway, Republicans should listen to what he says. He is a petulant child when someone disagrees with him."
Christie added," If you disagree with Trump, the petulant child comes out, and he calls you names."
It is not the first time the former Governor called a former President a child. Previously, Christie had named former President Barack Obama a 'Petulant child' in 2016 for his use of executive orders.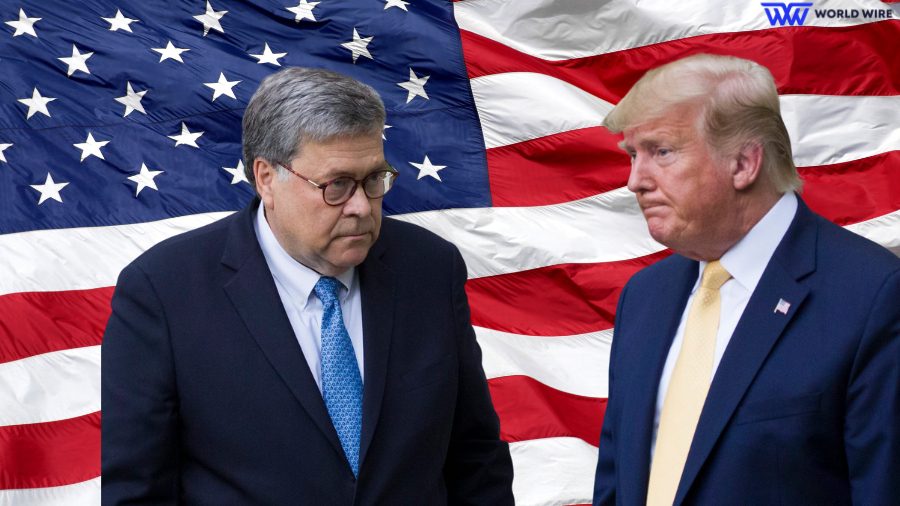 The former New Jersey governor is not only the one who believes the former President is childish. In a separate interview on Sunday, Bill Barr, the former Attorney General under Trump's administration, criticized the former President over his classified document case and labeled him a 9-year-old kid.
Barr said, "Trump is like a nine-year-old, defiant nine-year-old kid, who always pushes the glass toward the edge of the table, defying his parents to stop him from doing it. It is a means of self-assertion and exerting his dominance over others."
The former Attorney added, "And Trump is a petty individual who always puts his interests at priority, gratifying his own ego, ahead of everything else, even the country's interest, and there is no question about it. But our country cannot be a therapy session for a troubled man like him."
In his interview, Barr reportedly held the former President responsible for his recent indictment on 37 federal charges related to his handling of classified documents. Trump is accused of obstructing the federal investigation and willful retention of the documents comprising the National Defence information and more confidential data.
Also, See: Trump 49 Page Indictment Download PDF & Read Online [Easy Steps]
Trump and his supporters have claimed that the charges against his alleged mishandling of the documents have been politicized. The former President pleaded not guilty to all charges in Miami federal court last week.
Also, See: Here's What Trump Did After Being Arraigned
Barr called Trump a 'consummate narcissist' who is frequently involved in reckless conduct. He asserted that the Republicans should consider whether the former President is the best nominee to lead their party.
Trump's spokesperson, Steven Cheung, responded to the former President's criticism and stated, "These morons would rather protect a corrupt and politicized system of justice. Their entire pathetic existence is rooted in swampy D.C. insider behavior."
Though the former President tops the list of the 2024 Republican presidential nominee race, his potential to be a United States President again has become a subject of review for several individuals.

Subscribe to Email Updates :