On July 15, 1960, Christopher Douglas Stewart, in short, Chris Stewart, was born. Since 2013, he has represented Utah's second congressional district in the U.S. Congress as a politician, author, and businessman. He is a Republican who is well-known for his best-selling books The Miracle of Freedom: Seven Tipping Points That Saved the World and Seven Miracles That Saved America, as well as his "The Great and Terrible" television series.
Before enlisting in the US Air Force in 1984, Stewart received his degree in business from Utah State University. He then started writing fiction and rose to the position of president and CEO of the Shipley Group. In 2020, Stewart defeated Democratic nominee Kael Weston to win a fifth term in the House of Representatives.
Chris Stewart- Early Life and Education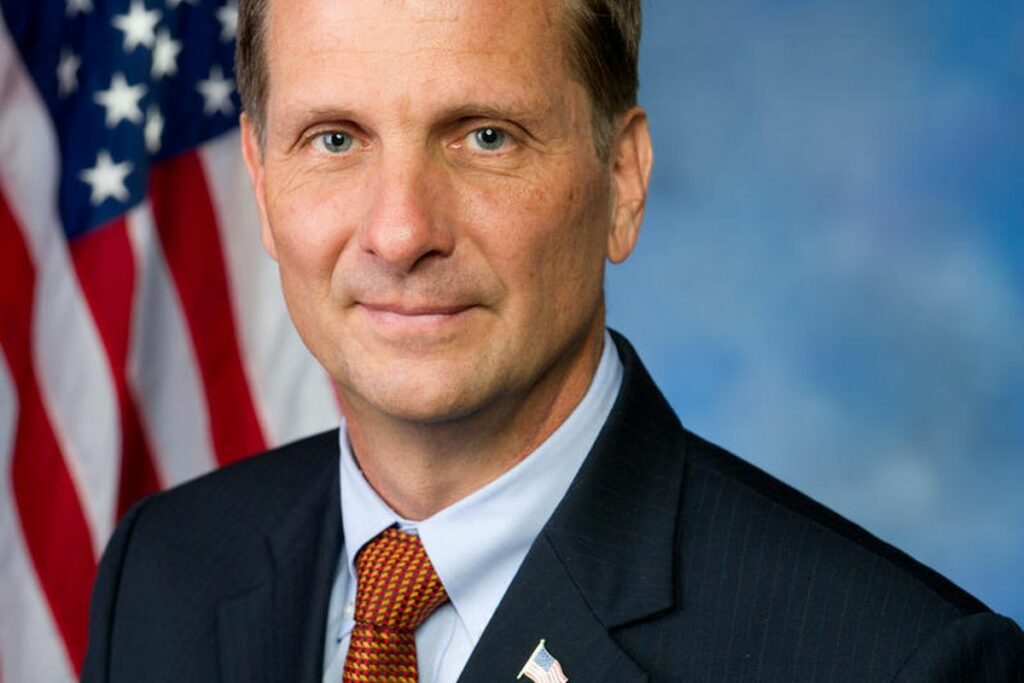 Stewart was raised on a dairy farm in Cache Valley and was born in Logan, Utah. His father was a former teacher and pilot with the Air Force. Sybil S. Stewart, his mother, was named Utah Mother of the Year in 1996 and worked as a full-time housewife.
 Following his graduation from Sky View High School, Stewart enrolled at Utah State University in 1978. He spent one year in college before going to work in Texas as a missionary for The Church of Jesus Christ of Latter-day Saints. Following his religious service, Stewart returned to Utah State University, where he graduated from its College of Business in 1984 with a degree in economics.
Also Read: Spencer Cox – Wiki, Education, Net Worth, Facts, Family & More
Military Service
 For 14 years, Stewart flew rescue helicopters in the Air Force before switching to fixed-wing aircraft and flying the B-1B bomber. In addition to other Air Force stations, he was stationed at Dyess and Mountain Home.
 Stewart graduated at the top of his class in both cases after being accepted into the Air Force's Officer Training School and Undergraduate Pilot Training following college. In the military, Stewart piloted both helicopters and jets.
 Stewart received the Mackay Trophy in 1995 for "significant aerial performance" related to the Coronet Bat combat capability mission. Stewart and a flight of two B-1s broke the record for the quickest nonstop trip around the globe on June 3, 1995.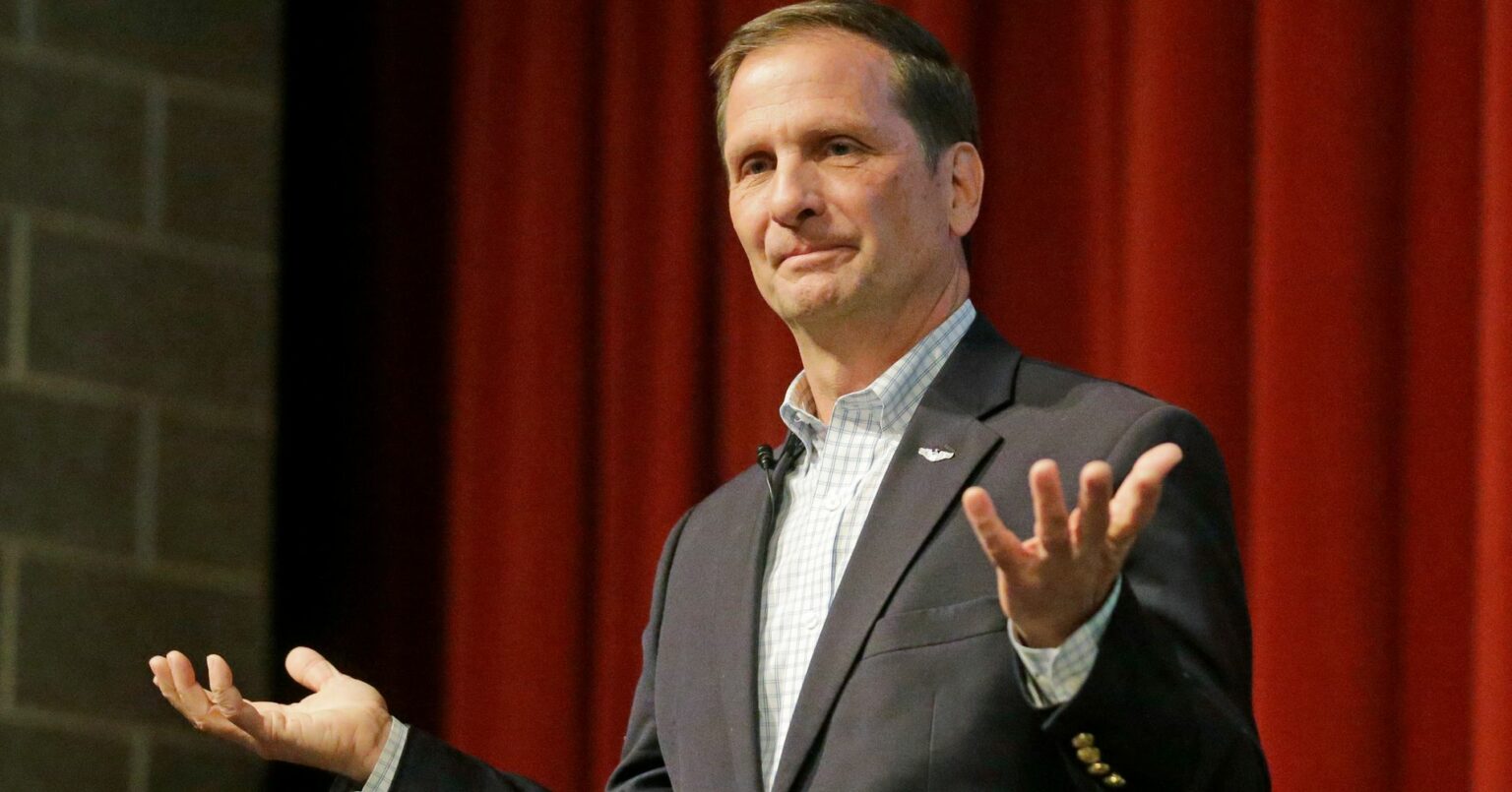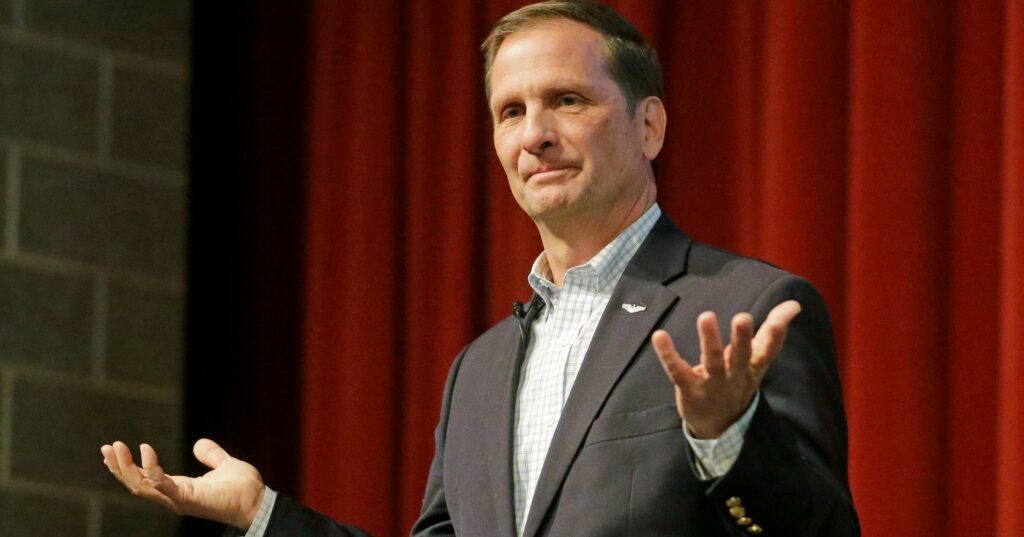 He was the principal project officer for the mission. The mission's goal was to live-bomb three targets across three continents in two hemispheres to show off the B-1 Lancer's capabilities. In the process, the crew flew 36,797.65 kilometers in 36 hours and 13 minutes, setting three world records.
 Chris Stewart-
Business and Writing career
 Stewart started working in the business sector after his military tenure. He served as the president and chief executive officer of the Shipley Group, a consultancy that focuses on environmental and energy-related challenges. Shipley also engages in business security, executive readiness consultancy, and government anti-terrorism training. Before taking the oath of office as a member of the US Congress in December 2012, Stewart sold the majority of his shares in Shipley Group.
 In the late 1990s, Stewart first started to write books. In 1998, Shattered Bone, his debut book, was released. Before starting the Great and Terrible series, Stewart authored four more techno-thrillers. He began writing historical books before finishing the last book in the series.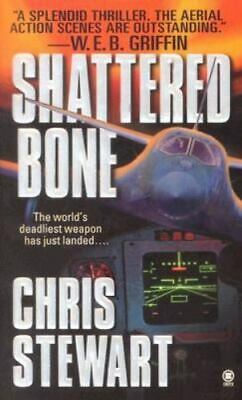 His book Seven Miracles That Saved America was selected as "Book of the Month," and The Miracle of Freedom: Seven Tipping Points That Saved the World quickly became a New York Times bestseller after its release. 
 It was also chosen by the Freedom Foundation at Valley Forge for the National Communications Award. Together with his brother, U.S. district judge Ted Stewart, he co-wrote The Miracle of Freedom and Seven Miracles That Saved America.
 Glenn Beck, a radio personality and talk show host, promoted The Miracle of Freedom and is credited with helping the book become a success. Stewart is the author of 14 novels. He collaborated on the writing of Elizabeth Smart's autobiography, My Story. He and his wife Evie co-wrote the song A Christmas Bell for Anya, which was sung by the Mormon Tabernacle Choir in 2005.
Chris P
olitical Positions 
One of President Trump's staunchest congressional supporters is Stewart. If the information is "reliable, I believe it would be dumb not to take that information," Stewart said in support of Trump after he stated he would be open to collecting intelligence on a campaign opponent from a foreign government without informing the FBI. The Federal Election Commission's chairperson, Ellen Weintraub, asserts that it is unlawful for a campaign to take anything of value from a foreign individual or organization in connection with a U.S. election.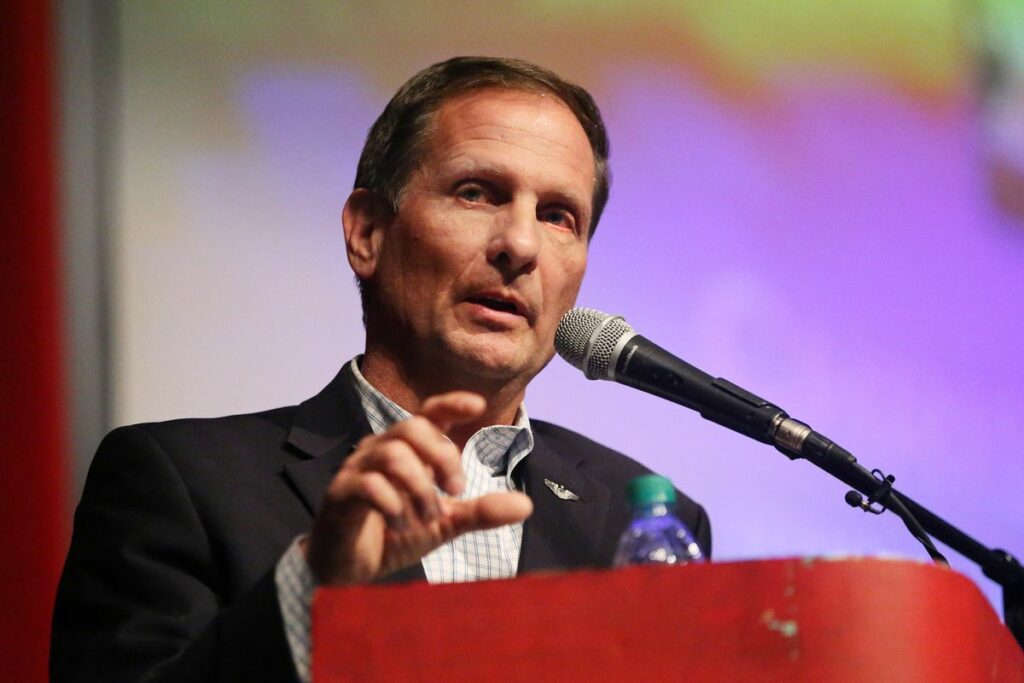 FiveThirtyEight, a website that does political polling and reporting, estimates that Stewart voted almost 95% of the time in line with Trump's ideas. According to reports, Stewart was being considered for the position of interim Director of National Intelligence in the Trump administration, but Richard Grenell was selected.
 Stewart criticized Trump throughout the 2016 Republican presidential primaries. Stewart said, "If some of you are Donald Trump fans, we see the world differently because I can't understand what someone is thinking," while speaking to an audience at the Hinckley Institute of Politics.
Ukraine Scandal and impeachment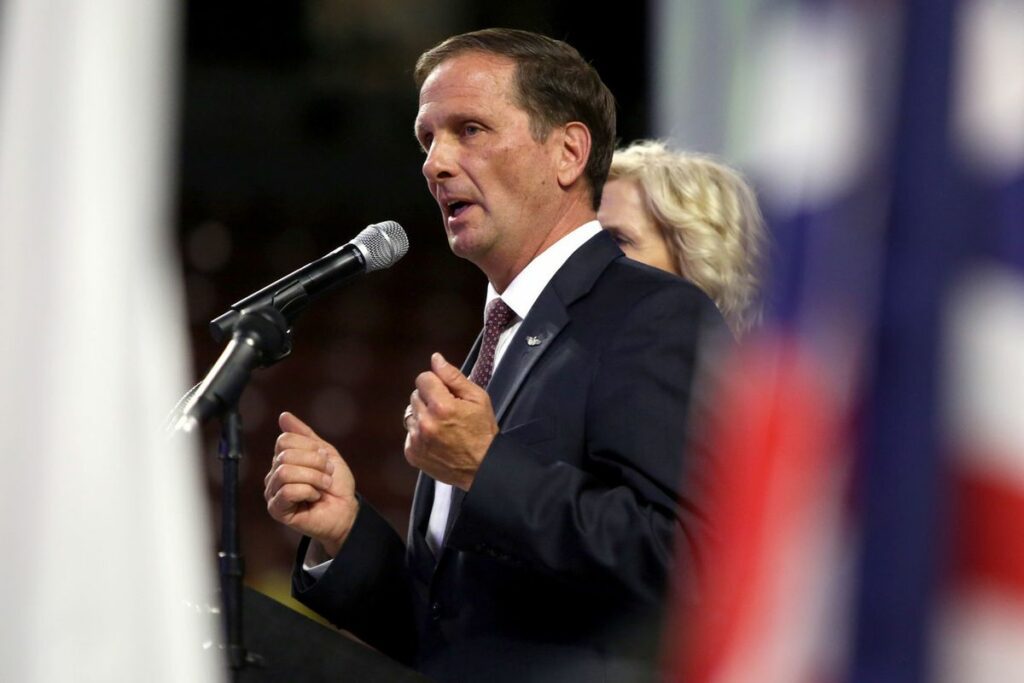 Regarding the Trump-Ukraine affair, Stewart backed Trump's behavior. Stewart, a member of the House Intelligence Committee, reportedly referred to the impeachment investigation as a coup d'état when he remarked, "the coup has started," although he afterward declined to elaborate on his remark.
 Stewart often defended Trump's actions throughout the impeachment proceedings, lambasted witnesses whose testimony charged Trump with malfeasance and attacked the impeachment procedure.
 He demanded that Adam Schiff, the head of the House Permanent Select Committee on Intelligence, step aside from the inquiry into Trump's business affairs. Stewart declined to speak out when questioned about Trump's proposal for the "impeachment" of Senator Mitt Romney. Romney had backed the committee's investigation. Senators are immune from impeachment.
 Stewart voted against both articles of impeachment against Trump on December 18, 2019. All 195 Republican lawmakers that cast ballots opposed both impeachment articles.
Chris Stewart- Family and Personal Life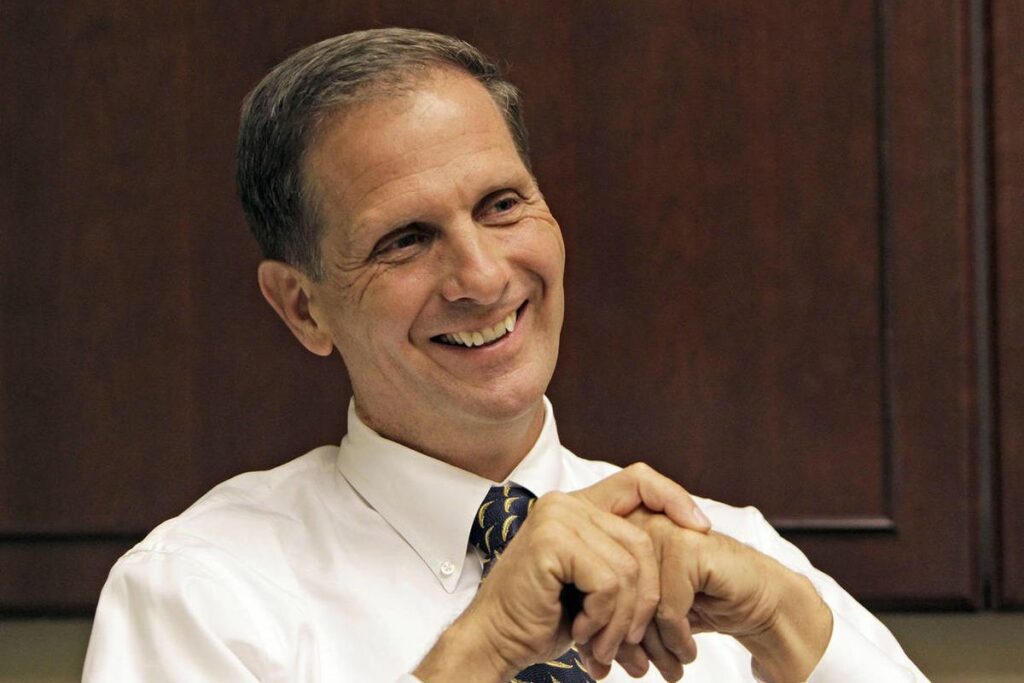 Chris is married to Evie Stewart, and together they have 7 children, namely, Kayla Stewart, Dane Stewart, Lance Stewart, Sean Stewart, Brice Stewart, Sybil S. Stewart, and Megan Stewart.
Also Read:
Mary Miller – Bio, Age, Net Worth, family, Facts
Signup For Our Newsletter