This article explores the life, career, and recent controversy regarding Chris Sununu. Christopher Thomas Sununu is an American politician of the Republican party, and engineer, and is currently serving as the 82nd Governor of New Hampshire. He is a former member of the New Hampshire Executive Council. 
New Hampshire Governor Chris Sununu addresses the State of the State
The Governor of New Hampshire addressed the State of the State on Thursday morning in Concord. He proposed a $100 million housing fund including $60 million in grants for multi-family housing, $30 million for communities that expedite permits, and the rest for demolitions and municipality regulations.
"These investments are critical. They are absolutely critical in ensuring New Hampshire continues to be the No. 1 destination in New England," Sununu said. He also hit at political extremism during his speech. "I have never and I will never let our process and our opportunity be hijacked by radical elements on either side of the aisle," he said.
The Governor's speech was abruptly interrupted when a lawmaker collapsed at the back of the room. He was rushed to the hospital and is currently stable.
Watch the video here
Chris Sununu Personal info & net worth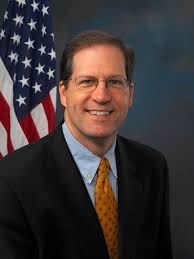 Chris Sununu's father, John Sununu
Sununu was born on 5th November 1974 and is 47 years of age. His parents are John Sununu and Nancy Sununu. He married Valerie Sununu and has 3 children, Calvin, Edith, and Leonardo. The two met in college and tied the knot in 2001 after several years of dating. 
His wife is a former teacher with an M.ed in human development and psychology from Harvard University's School of Education. As the first lady of New Hampshire, Valerie works to raise awareness and increase funding for several causes that support education, childhood development, reading, local and small businesses, and addiction recovery. Sununu currently resides in Newfields, New Hampshire along with his family.
Chris Sununu's net worth is estimated at around $2.25 million as of 2021.
Chris Sununu's Early life and education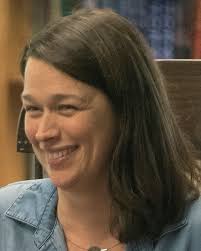 Sununu was born and raised in Salem, New Hampshire along with his 7 siblings including older brother John E. Sununu, a former U.S. Senator and U.S. Representative. Sununu attended the Thomas Jefferson High School for Science and Technology, Fairfax County, Virginia, where he graduated in the year 1993. He earned a bachelor's degree in science in civil/environmental engineering from the Massachusetts Institute of Technology in 1998. 
Chris Sununu  Career
Chris Sununu started his career as an environmental engineer and continued in the field for a decade, specializing in soil and groundwater remediation, wastewater treatment plants, and landfill designs.
Chris became an "engineer in training" in California in 2002.  Sununu owned a family business called Sununu Enterprises that dealt with local, national, and international real estate development, venture technologies, and business acquisitions and served as the director from 2006 to 2010. 
He was also a member of the New Hampshire Executive Council from 2011 to 2017.  Chris ran for the Governor elections in New Hampshire in 2016 and was elected when he defeated Democratic nominee Colin Van Ostern in the general election with 48.8 % of the vote. He was elected again as Governor for two more consecutive terms in 2018, against Molly Kelly, and in 2021, against Dan Feltes. Sununu is currently serving his third term as Governor of New Hampshire.
Signup For Our Newsletter