This article will tell you all about Chris Wallace, networth, ratings, and his show on CNN.
So, without any further ado, let's get started –
Chris Wallace Biography and Early Life
Wallace is a well know American T.V. reporter. He is often compared to his father, 60 Minutes journalist Mike Wallace due to his tough and wide-ranging interviews.
In his 50 years as a journalist, Wallace has been a moderator, correspondent, or anchor for ABC, NBC, Fox News, CBS, and CNN. He won 3 Emmy Awards, a Peabody Award, a George Polk Award, the DuPont-Columbia University Silver Baton Award, and a Paul White lifetime achievement award.
In 2018 he was ranked one of America's most trusted TV news anchors.
Wallace was born in Chicago, Illinois, to Mike Wallace and Norma Kaphan on October 12, 1947. He was named Christopher, as he was born on Columbus Day. He had an elder brother, Peter, who died at 19 after a mountain climbing accident.
His parents divorced when he was a kid of one year. His mother and his step-father Bill Leonard raised him. Leonard was a President of CBS News whose influence Chris developed an interest in journalism. Wallace completed his schooling at Hotchkiss School and later attended Harvard.
Chris Wallace Age, Height, Weight
Wallace was born on October 12, 1947, and he is now 75 years old. He measures 5 feet 8 inches (1.78 m) and weighs around 75 Kg.
Chris Wallace Career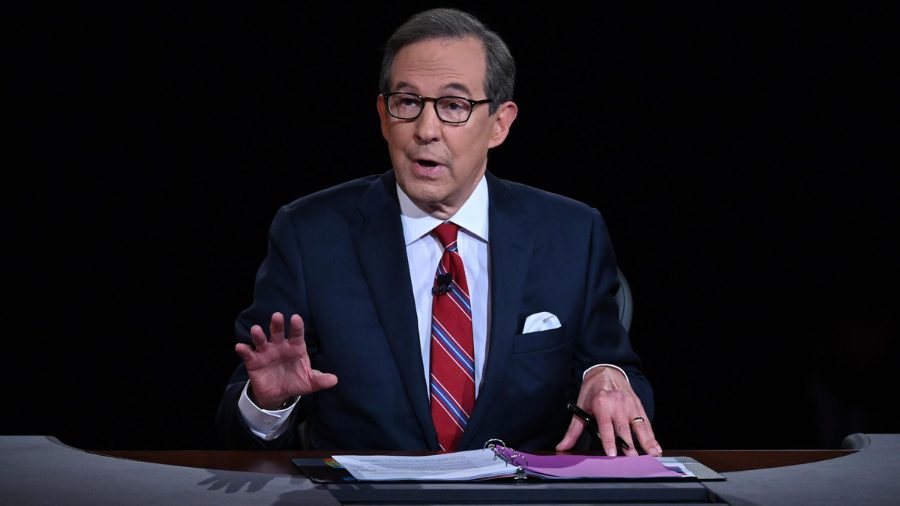 Wallace served as an assistant to Walter Cronkite at CBS News during the Republican National Convention in 1964. After completing his graduation, he served as a national journalist for The Boston Globe, where he was defined as an "aggressive and ambitious reporter."
He began reporting for NBC News in the 1980s, covering the 1980, 1984, and 1988 presidential elections. They declared him their chief  White House correspondent from 1982-1989.
Chris was a senior journalist for "Primetime Thursday" and the substitute host for "Nightline" at ABC News from 1989-2003.
He resigned from ABC News to join Fox News in 2003.  From 2003-2021, he hosted Fox News Sunday, interviewing big politicians such as Barack Obama, Donald Trump, and Vladimir Putin.
He served Fox News for 18 years and decided to leave the channel on December 12, 2021. During his tenure, Wallace negotiated debates for Fox during the 2012 election cycle and the August 11, 2011 debate in Ames, Iowa.
He received immense praise for his moderation. The Washington Post mentioned, " Wallace and Bret Baier were willing to pose questions that forced candidates to address their major weaknesses in the race."
The Baltimore Sun also appreciated Chris's ability to raise effective questions stating, " Wallace earned several of the candidates to reveal more of their character than is nearly shown in such T.V. performances."
Wallace was again selected to moderate the first 2020 U.S. presidential debate between former President Donald Trump and former Vice President Joe Biden.
In 2022, he became host to a new interview series that airs on HBO Max and CNN.
Chris Wallace Wife
Wallace first tied the knot with Elizabeth Farrell in 1973. They had four children, Peter, Andrew, Megan, and Catherine. However, the couple divorced each other.
After that, Wallace married Lorraine Smothers on October 4, 1997. It was the second marriage for both of them. Lorraine's first marriage was to comedian Dick Smothers.
Chris Wand Lorraine lives in a luxurious home worth $ 1.1 million in Washington, D.C.
Chris Wallace CNN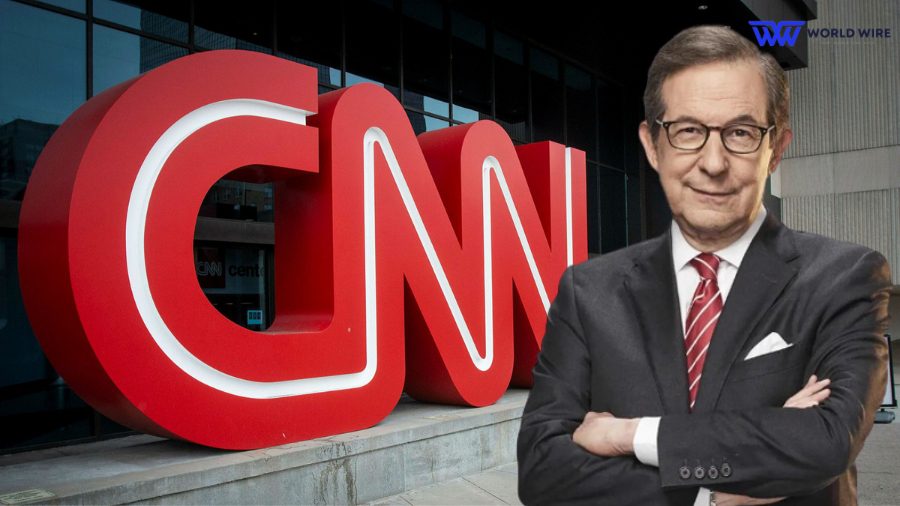 Wallace joined CNN after serving for 18 years at Fox News in 2020. His show "Who's Talking to Chris Wallace?" initially ran on CNN+, the network's subscription streaming service. However, it later moved to HBO Max after CNN+ was shut down.
Chris Wallace Family And Children
Wallace has 6 children. Four children from his first wife, Elizabeth Farrell named Peter, Megan, Andrew, and Catherine.
He has two step-children, Sarah Smothers, and Remick Smothers, from his current wife, Lorraine.
Chris Wallace Ratings
Wallace is a prominent figure known for his tough and wide-ranging interviews; he is often compared to his birth father, Mike Wallace, the 60 Minutes journalist.
As far as Wallace's ratings are concerned, in the 1st quarter of 2023, which spans December 2022 through March of this year, his shows averaged 431,000 total viewers. This is 37% less than the 679,000 people, on average, who viewed CNN Newsroom during the same period last year.
According to the latest television ratings, his show on CNN was watched by 401,000 viewers, down by 29% from the 2022 average for 7 P.M. Eastern time hour.
Chris Wallace Net Worth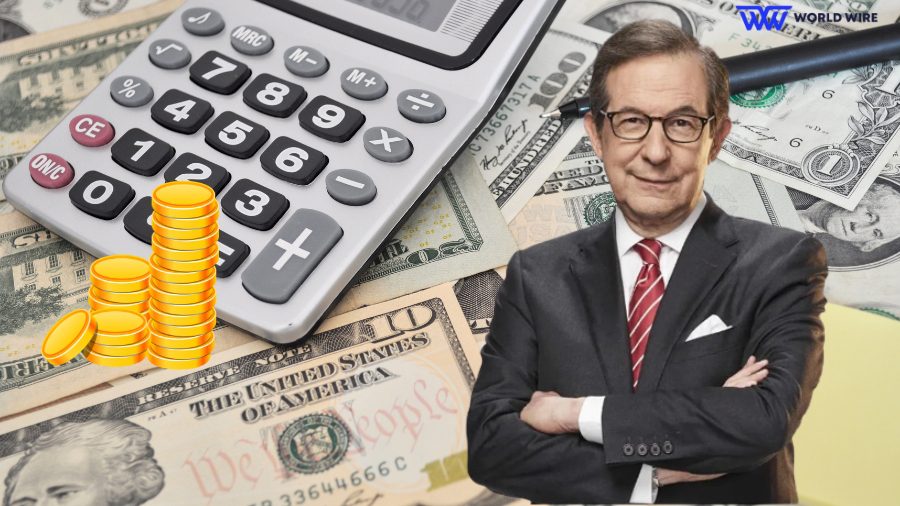 As per 2023 estimates, Chris Wallace's net worth is approximately $29 million. He earned his wealth mostly from his television career.
His net worth has increased by 25% in the past three years. He earns a monthly salary of above $1, 50,000 and his annual earnings are above $2 million.
FAQ
Is Chris Wallace's wife related to the Smothers Brothers?
Lorraine is the ex-wife of comedian and musician Dick Smothers.
What is Chris Wallace's net worth?
Wallace's net worth is around $29 million this year.
Chris Wallace's monthly earnings?
Wallace earns more than $1, 50,000 monthly.
What is Chris Wallace's height and weight?
Chris stands at a height of 5 feet 8 inches (1.78 m) and weighs nearly 75
What is Chris Wallce's Ethnicity and Nationality?
Wallace is of  Jewish ethnicity, and he holds American citizenship.

Subscribe to Email Updates :