Colorado election security breach – Everything you Need to know. A strange security breach of an election system in Mesa County, Colorado, has set off a criminal investigation.
Who led the investigation on the Colorado election security breach?
Mesa County District Attorney Dan Rubinstein assigned Jena Griswold to look into the security breach, potentially leading to criminal charges.
According to the investigation by Griswold, it was found that an unauthorised person's name was entered into the log of people who were present for a secure software update conducted by Dominion employees at the county election division in late May 2021.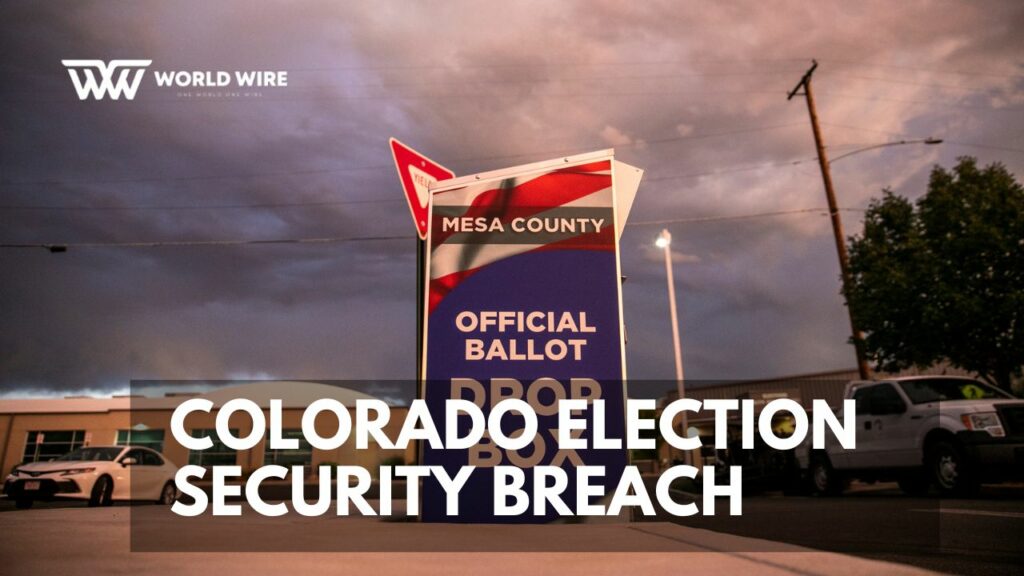 It came to light in the investigation that the person was not an employee and to attend the May 25 'trusted build' meeting. One had to be an employee. He also had to be background checked.
What was Mesa County District Attorney Dan Rubinstein's statement?
According to an email, Rubinstein confirmed that he had not entered this investigation with any person or criminal act in mind. He will reserve judgment on that until the analysis is complete.
He implied that he could not speculate on the length of time the investigation would take as he and his team were too early in the study to have a good sense of the scope of it.
A Denver-based Dominion Voting Systems spokesperson, which provides election equipment to Colorado and 27 other states, admitted that the company continues to work in full cooperation with the state and Mesa County authorities.
Access of the FBI to the investigation
The FBI led an inquiry into Mesa County's voting system amid an ongoing investigation by state election authorities of how election-equipment passwords ended up posted on a conservative internet post, as well as a criminal probe of the matter by the local district attorney Rubinstein.
FBI spokeswoman Courtney Bernal stated, "FBI agents were working with local prosecutors on the forensic review and analysis of county voting systems to examine if there was a potential federal criminal violation."
Mesa County Clerk and Recorder Tina Peters is accused of the security breach
According to Griswold, Peters, with one of her employees and another unauthorised individual, had gained after-hours access to a secure room where the election equipment was stored.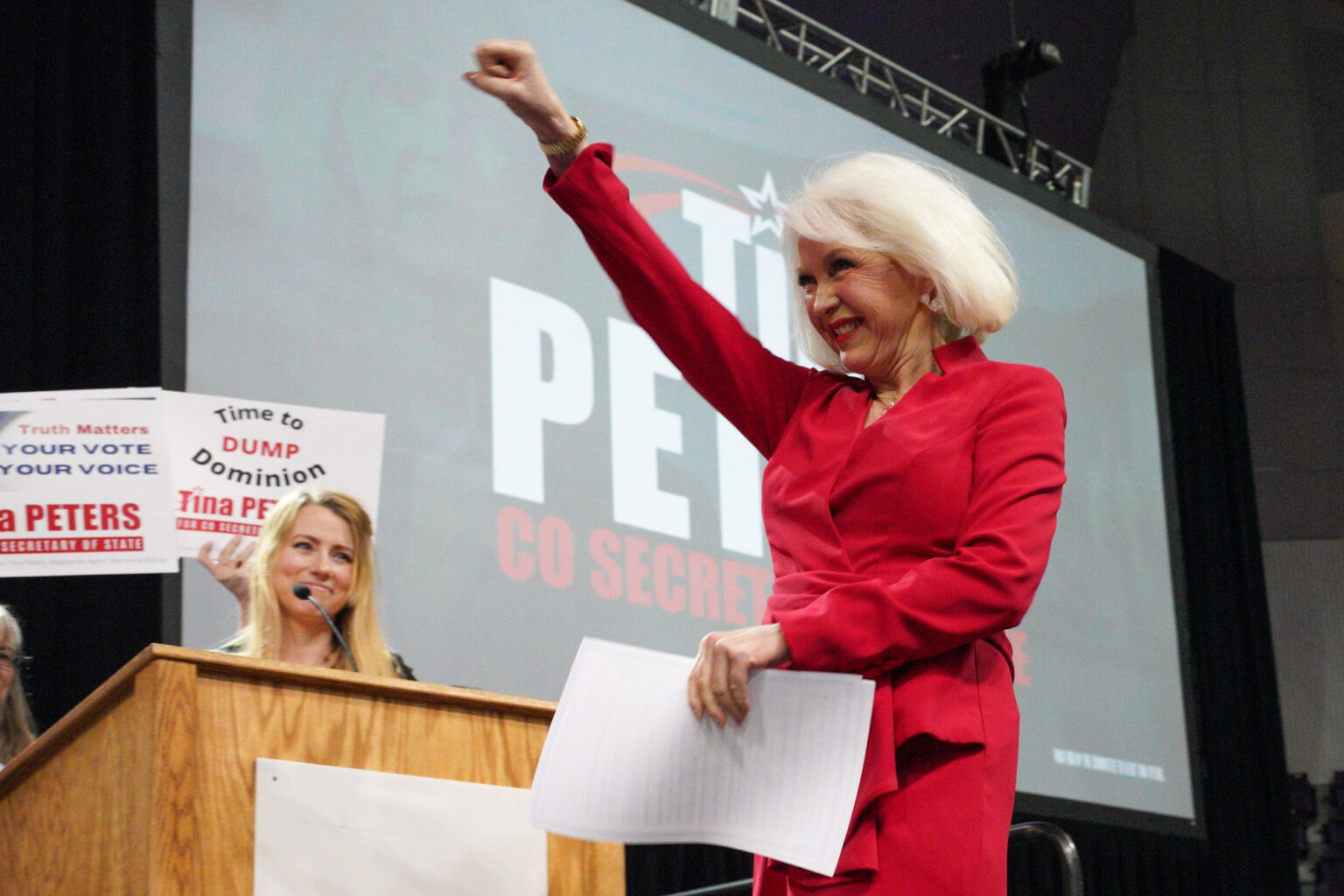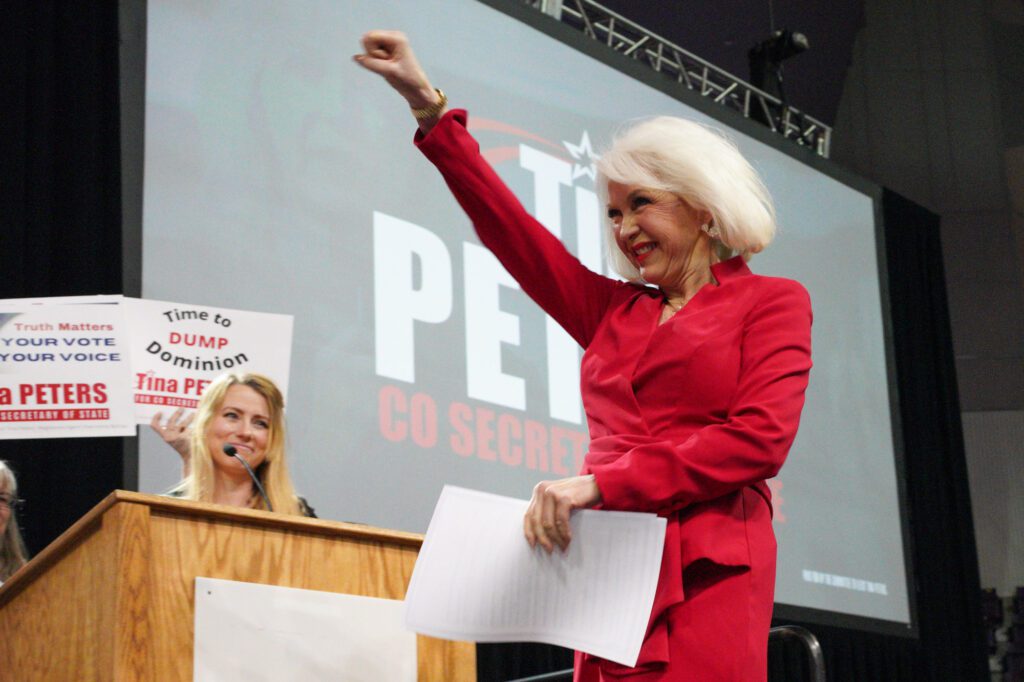 She was accused of participating in an activity that led to releasing election-system hard drive images and passwords to election-fraud conspiracy thinkers. It was announced in January 2022 that the Mesa County grand jury would investigate those allegations.
Mesa County Clerk and Recorder Tina Peters, a Republican and supporter of former President Donald Trump, also a businesswoman first elected in 2018, survived a recall attempt last year after its organizers failed to collect enough signatures.
When news of Griswold's investigation broke, Peters attended a South Dakota conference hosted by Mike Lindell, founder of the MyPillow bedding company and a well-known Trump confidante.
Mesa County District Attorney Daniel Rubinstein stated in an interview that his office executed search warrants at the clerk's office.
A second Colorado county clerk's office was also investigated
A second Colorado county clerk was investigated concerning his office's alleged colorado election security breach.
Griswold said her office had issued an election order and subpoenas to Elbert Clerk Dallas Schroeder, demanding him to disclose information. According to Griswold's statement, Schroeder had not responded to multiple requests for information, and immediately later, she issued a new election order calling for Schroeder to appear for a deposition.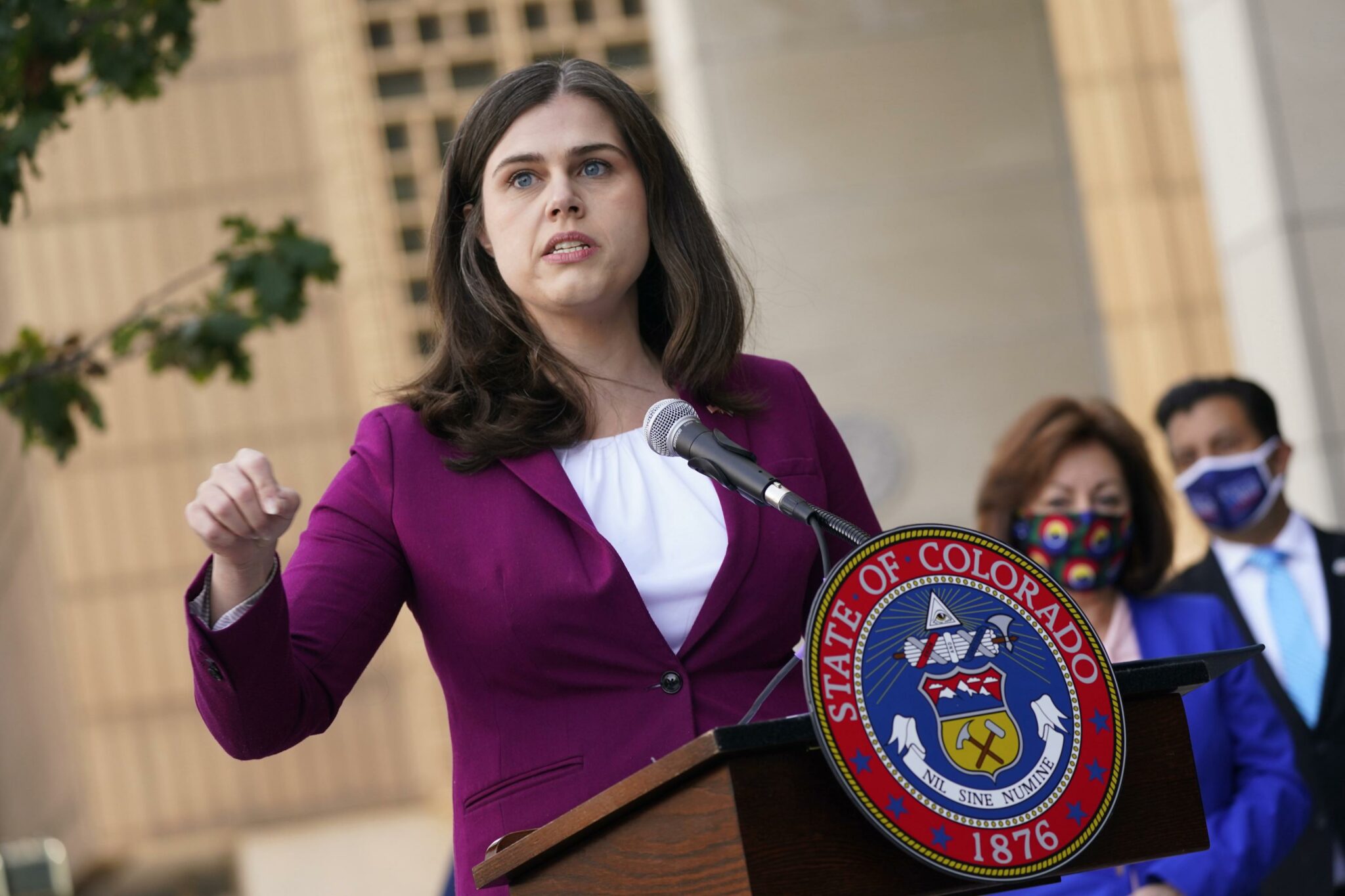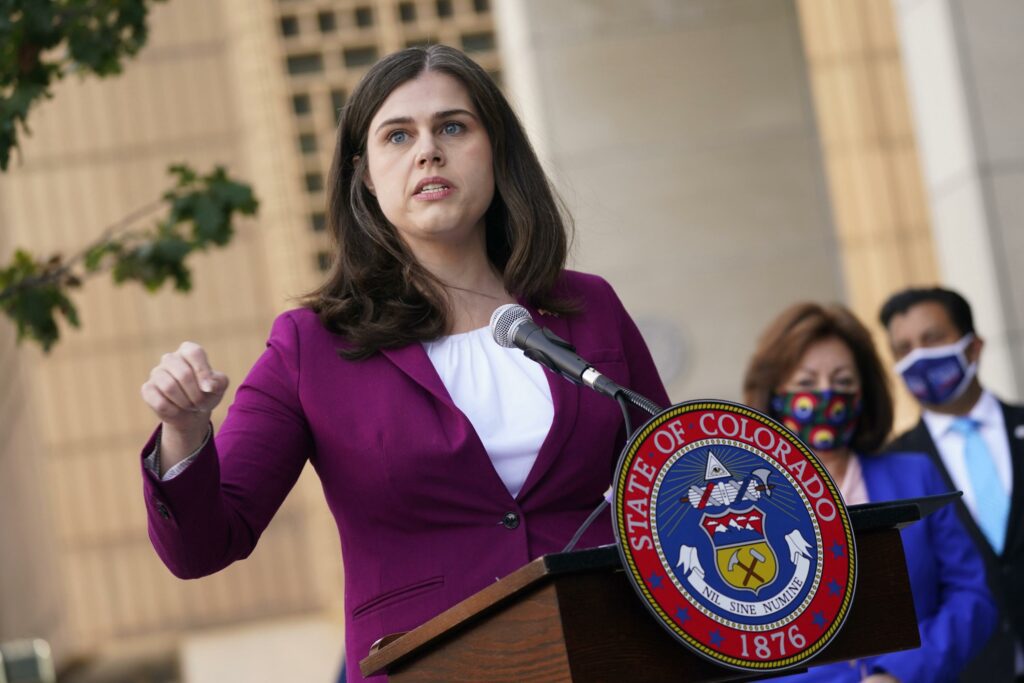 Before August 27, Schroeder disclosed to the Court in another case that he had copied information from the hard drive of Elbert's voting system.
Still, according to Griswold's statement, the document did not disclose how the copy was made or what security measures were taken at the time. Peters and Schroeder are both Republicans.
Schroeder did not respond to the email request or an Election Order needing him to disclose information about this potential breach which immediately made Griswold take further action. She started that as Secretary of State.
Her top priority was to ensure that every eligible Coloradan — Republican, Democrat, and Independent — should have access to secure elections and always promised to protect Colorado's election infrastructure.
A lawsuit filed against Griswold by GOP state Rep. Ron Hanks
Later, when a reporter called Schroeder's office, a person who answered the phone said the clerk had no comment.
A lawsuit filed against Griswold by GOP state Rep. Ron Hanks, an election denier who is running for U.S. Senate this year (2022), included Schroeder as one of the two county clerks regarded as plaintiffs in that lawsuit.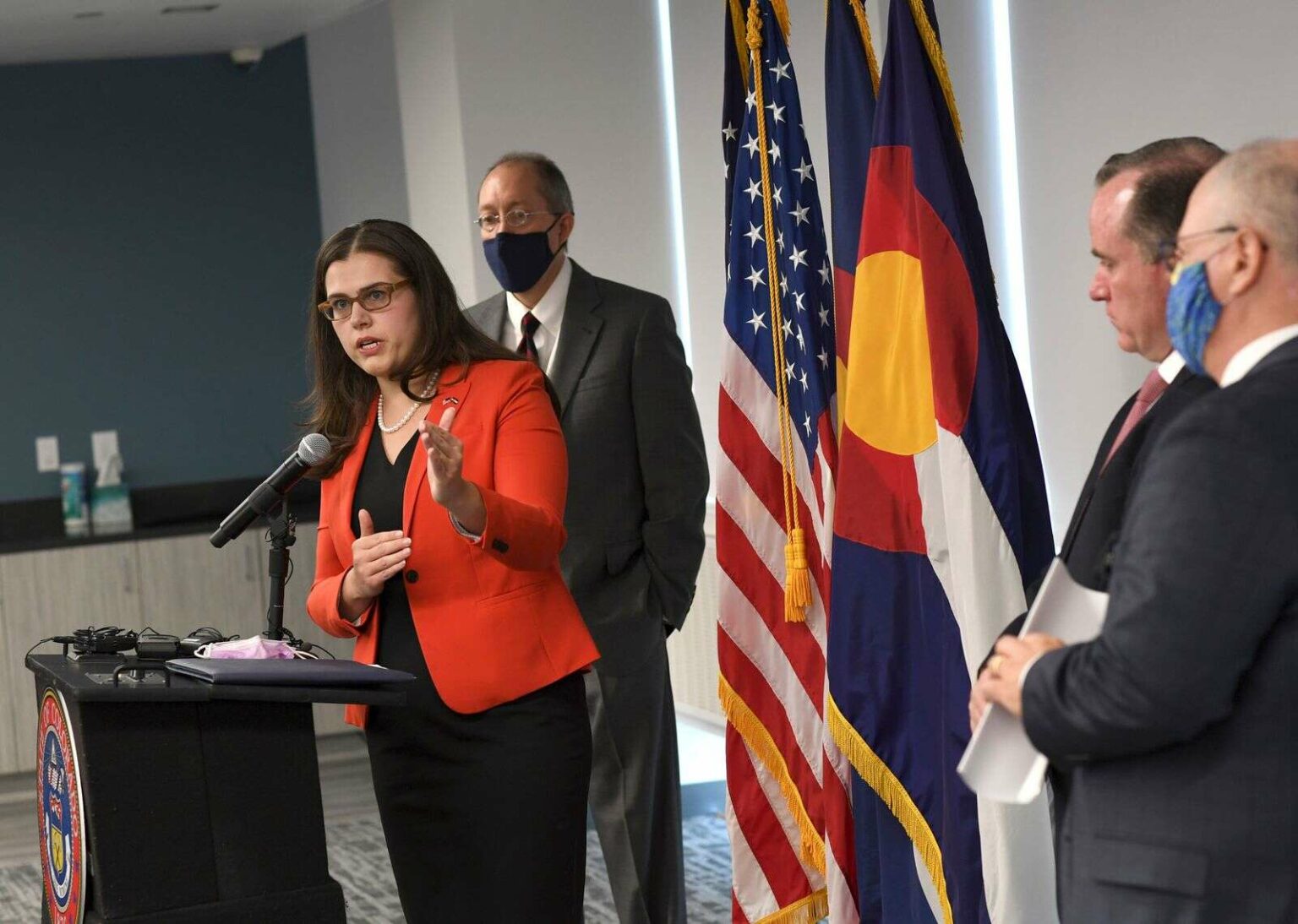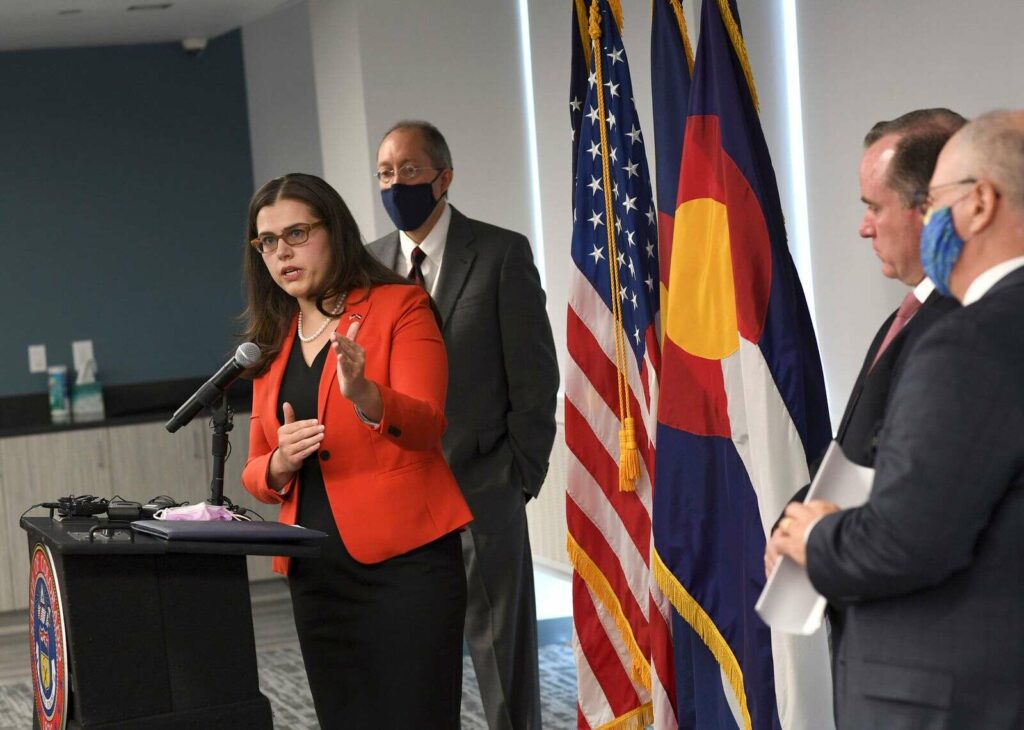 In a lawsuit, Griswold is accused of overstepping her authority when she adopted emergency rules to stop the kind of election survey in Arizona in the summer, as well as not correctly certifying election software used by Colorado's 64 counties in 2020.
Griswold, in her statement, later said that she was alerted to a possible election security breach in Elbert by the Hanks lawsuit. An affidavit signed by Schroeder and submitted to the Court as part of the lawsuit stated that he made an image of the voting system hard drive but did not disclose how the copy was made or secured.
The Court then permitted Hanks to withdraw from the lawsuit after Hanks remarked that his duties in the Legislature and his Senate campaign made it impractical for him to remain a plaintiff, though the suit will continue to bear his name.
Griswold admitted that her office did not believe the possible security breach had created an imminent or direct security risk to Colorado's elections.
Third, Merlin Klotz Face Investigation for Colorado Election Security Breach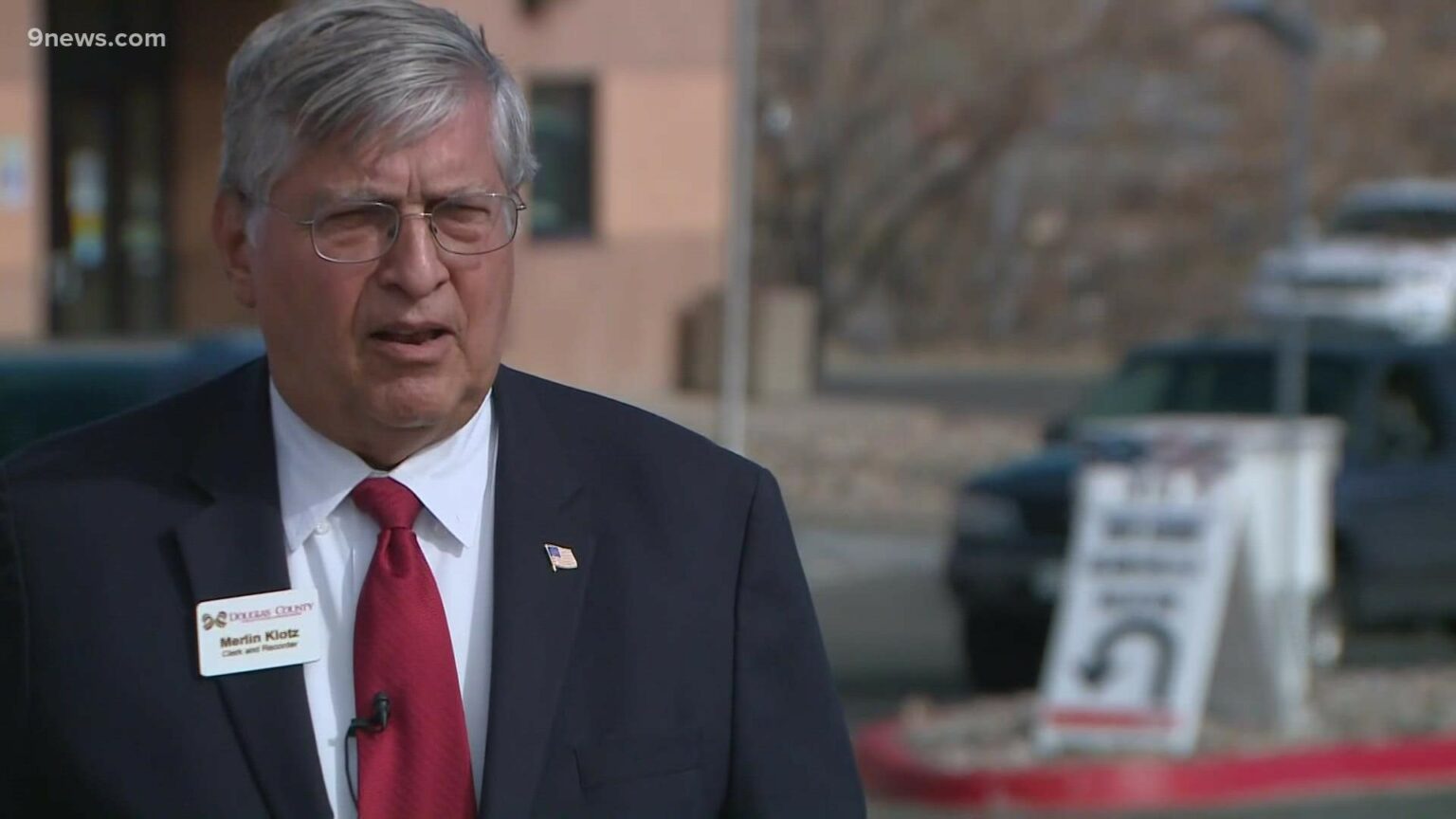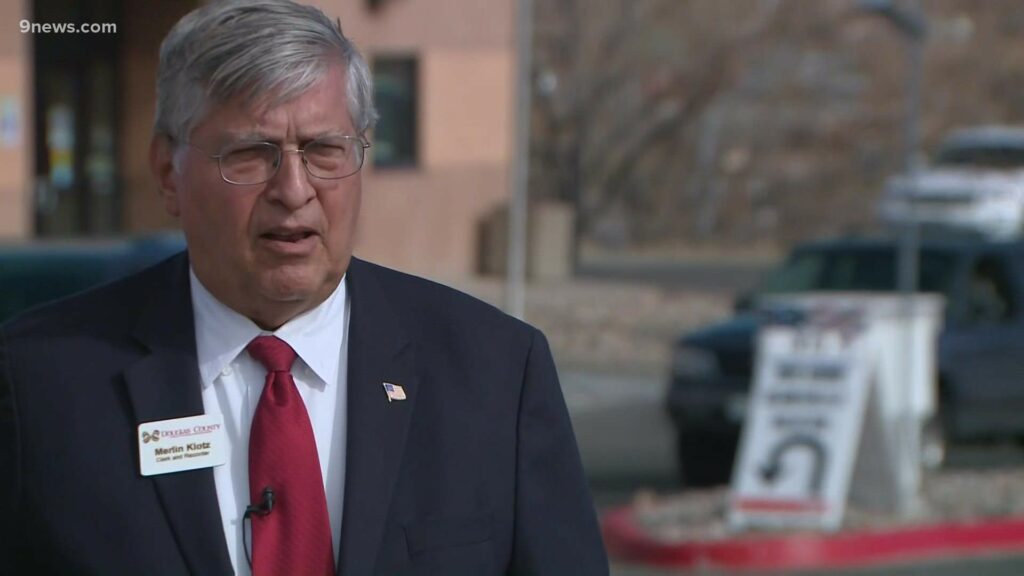 Third, Colorado clerk Douglas County Clerk and Recorder Merlin Klotz face investigation by Colorado's secretary of state's office over potential breaches of the county's election security protocols and alleged copying of election system hard drives.
Griswold ordered Douglas County Clerk and Recorder Merlin Klotz to answer questions regarding a post made on Telegram last year 2021, which was credited to him, about making a full image backup of their server before a trusted build was done this year.
Also, Read | List of birds found in Colorado, birds of Colorado
Klotz posted on Telegram about comments he made to Lindell's legal team regarding log files and voting equipment passwords in response to Griswold's order asking whether Lindell or any members of Lindell's legal team had contacted him.
He, too, didn't respond to any email asking him about the telegram post.
Klotz is a Republican, including Schroeder, who sued Griswold in November 2021, claiming that the election software used by Colorado counties in the 2020 election was not properly certified.
Mesa County clerk Peters charged with 10 counts
In March 2022, Mesa County clerk, Tina Peters, was charged with 10 counts related to tampering with voting equipment, including seven felony charges and three misdemeanours.
Peters's deputy, Belinda Knisley, was indicted on six counts, including violation of duty and failure to comply with the requirements of the secretary of state.
In a joint statement announcing the indictment, Rubinstein and Colorado Attorney General Phil Weiser stated that the investigation was going on and other defendants might be charged as they found more information.
Later after the indictment, Peters announced that she would run for secretary of state against Griswold, but Republican Party leaders in Colorado urged Peters to suspend her campaign.
A judge then banned her from overseeing Mesa County's 2021 election.
Also, Read | Read Bombshell Proof documents Online
The third arrest was made in the alleged Colorado election security breach- on July 13, 2022
As the third person arrested due to last year's breach of the county's voting machines, Sandra Brown, who worked for Peters, turned herself in on July 11 after being issued a warrant for her arrest. The next day, she was released from custody on a $15,000 personal recognisance bond.
The arrest affidavit for Sandra Brown stated there is potential cause to charge her with conspiracy to commit criminal impersonation and attempt to influence a public servant.
Brown was Mesa County's elections manager in May of 2021 and was fired in November 2021 by the county's current elections director, Brandi Bantz.
According to a court document, Knisley worked to get a security badge for a man Peters said she was hiring in the clerk's office. Peters then used it to allow an unauthorised person inside the room to make a copy of the election equipment hard drive. Brown was present when the copy was built and conspired to misrepresent who the person using the badge was.

Subscribe to Email Updates :