Contact NewPhone Wireless Customer Service – NewPhone Wireless is a network service provider that participates in the Federal Lifeline program to help low-income households with free government phone and telecommunication services.
If you want to contact NewPhone Wireless customer support for any reason, you have stumbled upon the right webpage.
Here, we have provided a detailed guide you can follow to connect with their customer support them.
How to Contact NewPhone Wireless Customer Service?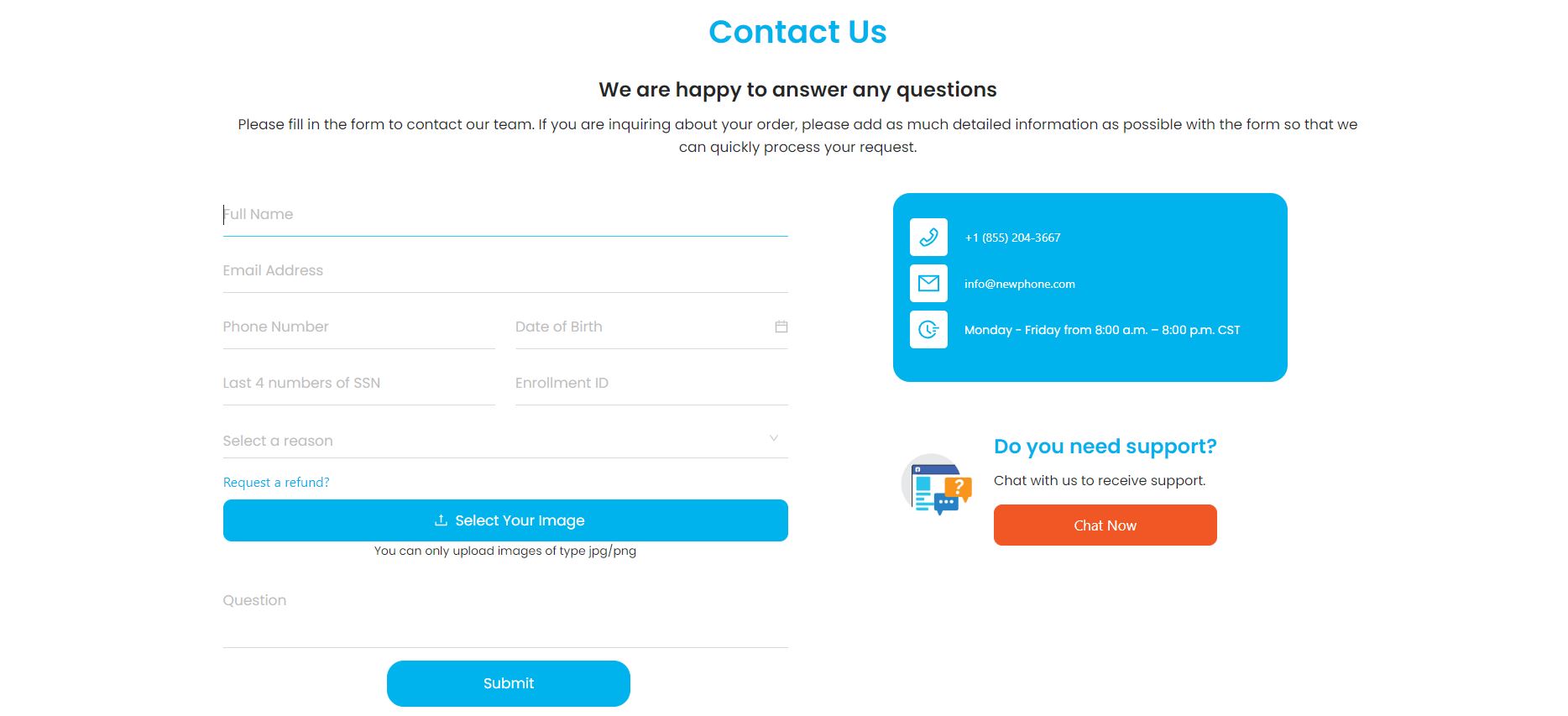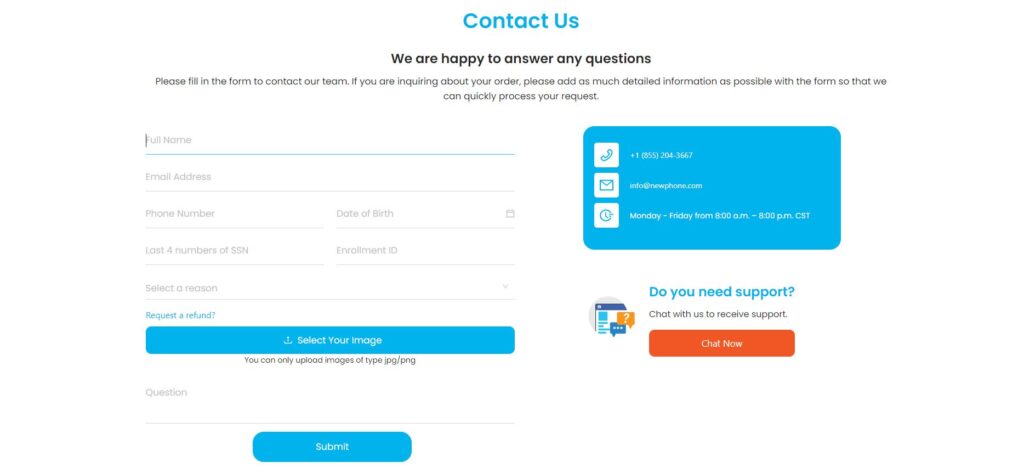 To connect with customer support, you need to follow these simple steps –
Visit newphone.com/contact website.
Now fill in the form to contact the customer service team.
Select an image of yours, but the image type should be jpg and png only.
Now, submit the form.
Your request will be responded to soon by the team to solve your problems.
Its address in the United States is –
9920 Brooklet Dr, Houston, TX 77099, United States.
Contact NewPhone Wireless Customer Service via Phone Number
You can call +1 (855) 204-3667 to contact NewPhone Wireless Customer Service to get your problems solved.
You can call from 8:00 a.m. to 8:00 p.m. CST from Monday to Friday. On Saturday, you can call from 10:00 a.m. to 7:00 p.m. CST.
Contact NewPhone Wireless Customer Service via Email
You can also contact NewPhone Wireless customer service via email if you aren't able to contact it through phone number.
Its official email address is [email protected] You can write all your problems and send them here. The team will respond to it as soon as possible.
About NewPhone Wireless
NewPhone Wireless is operated by one of the world's most well-rounded, fast, and safe networks. Its customer service team operates from Houston, Texas. It has been manufacturing, renovating, and distributing mobile devices for over ten years.
Headquartered in Houston, Texas, it has developed itself into a full-service logistics and service company, handling new, state-of-the-art benefits. HTH's service offer combines device refurbishing, restoration, handset sales, 4PL and MVNE services.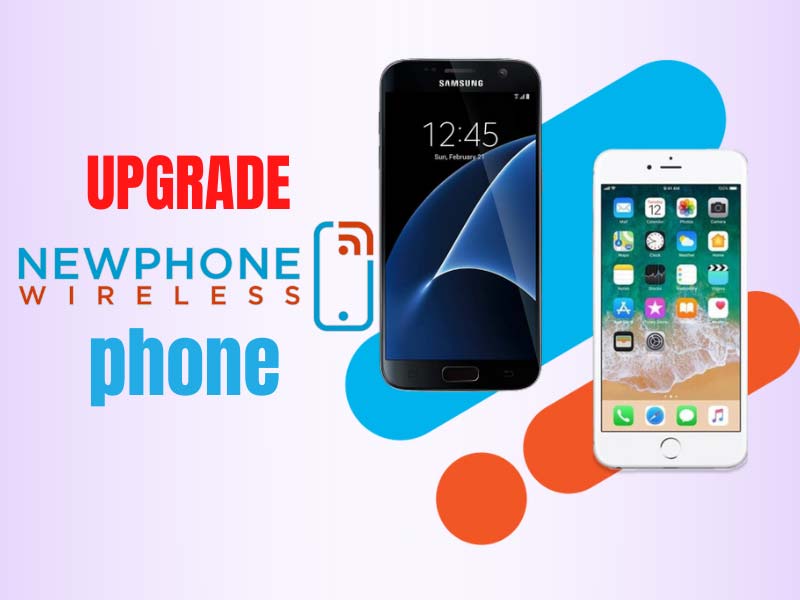 Its customers and partners encompass worldwide carriers, regional operators, MVNO's self-reliant individuals, and equipment manufacturers. Besides, HTH also possesses and handles FCC-licensed Eligible Telecommunication Carriers (ETCs) that offer Lifeline, Affordable Connectivity Program, and Prepaid Wireless service to customers in all 50 states under four consumer brands such as AirVoice Wireless, Cintex Wireless, Airtalk Wireless, and others.
NewPhone Wireless offers certified customers the golden opportunity to stay connected with other people via one of the best Lifeline or ACP plans. Along with this, it offers a free 4G/5G LTE smartphone and SIM card with free data, talk, and text time every month.

Subscribe to Email Updates :