Dinesh D'Souza, director of Police State movie, said that they will be screening the movie at Trump's estate, Mar-a-Lago.
Here you have the details of the news.
Dinesh D'Souza Screens New Movie 'Police State' At Mar-a-Lago
A packed house of celebrities, including the former president himself, podcast star and former Fox News host Dan Bongino, who appears in the film, and many more prominent figures in the conservative movement, attended the film screening at former President Donald Trump's Mar-a-Lago estate.
Responses to the screening of conservative filmmaker Dinesh D'Souza's eagerly anticipated film "Police State" indicate that it will be the most talked-about film in recent memory among conservative viewers.
Conservative Brief caught up with D'Souza before the screening of Police State Movie 2023. After the box office triumph of his previous movie, "2,000 Mules," he was optimistic about this new venture.
The filmmaker explained his decision to have the premiere event at the former president's home. D'Souza stated, "We are having it at Mar-a-Lago because Trump is the primary target of the police state,"
He stated that the film, currently showing in theatres, "opened to rave reviews" and that "it is available on DVD and is streaming on multiple platforms."
Despite having a string of successful films to his credit, D'Souza thinks this one might be the most significant and special one he has ever created.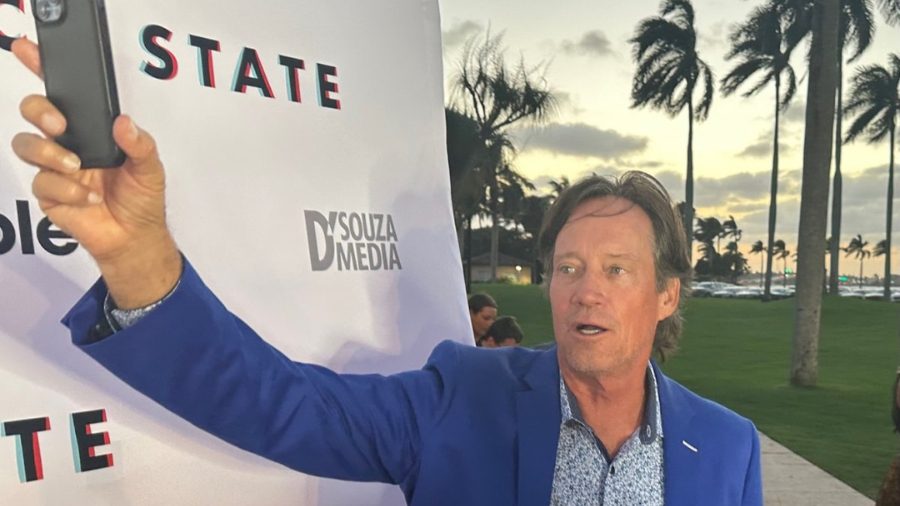 He stated, "This is quite likely my most cinematic film and also the most frightening one." He added, "Not because I used the techniques of cinematography but because the reality of what's going on is frightening."
D'Souza discussed what he thinks is going on in America and his new film, which started showing in a few theatres on October 23 and 25 and you can easily buy tickets for Police State Movie 2023 at its official website.
The filmmaker stated, "I came to America as an immigrant in the late 1970s because America offers these basic inviolable liberties: freedom of speech, freedom of conscience, the right to assemble, the right to petition the government, equal justice under the law. These rights are supposed to be above politics. Even a majority cannot override these rights."
He continued, "It's been very shocking to me to see the way in which all these rights are now in jeopardy. And so that's the theme of "Police State," and clearly, the results of the Rasmussen survey show that this is a theme that worries not just me, but also the American people."
D'Souza and conservative broadcaster Dan Bongino discussed their observations of American society on the film's official website.
According to D'Souza, "' Police State' is a movie that I never wanted to make, because I never wanted America to get to a point where a movie like this needed to be made. I feel like the animal that alerts the herd to approaching danger, so we can take precautionary steps before it's too late,"
In a recent Rasmussen Reports poll, 72% of respondents expressed concern that "America is becoming a police state."
Surprisingly, 67 percent of Democrats shared the view expressed by 72 percent of Republicans in the poll that the country is becoming a police state. This suggests that the film's release coincided with the interests of conservative and liberal Americans who share D'Souza's viewpoint.
Signup For Our Newsletter