John F. Solomon conducted an exclusive interview with the former and 45th U.S. President, Donald Trump. 
Solomon is an American journalist who worked with Fox News until 2020. Earlier, he served as editor-in-chief at The Washington Times.
This article discusses where to Watch Donald Trump's Interview with John Solomon. 
Watch Donald Trump Interview with John Solomon
Watch Donald Trump Interview with John Solomon here: 
In the exclusive Donald Trump interview with John Solomon, the former President discusses the "unfair situation" of the National Archives asking the Department of Justice to investigate the classified documents found in a private office of then-Vice President Mr. Joe Biden when he left the White House in 2017. 
The Justice Department is investigating the finding of classified documents in Joe Biden's office since November 2. According to Attorney General Merrick Garland, the classified documents were found at two locations, including Biden's Delaware home. The first set of documents was found in November in a vacant office at the Penn Biden Center in Washington, D.C. The second set was found recently in a garage at Biden's home in Wilmington.
John Solomon played a key role in advancing conspiracy theories about unproven allegations of wrongdoing in Ukraine on Joe Biden and his son Hunter Biden. His stories about the Biden family caused Mr. Trump to pressure the Ukrainian President into publicly launching an investigation into Joe Biden. Due to his attempt, Donald Trump faced his first impeachment. 
Solomon and the former president also discussed several other issues in the interview, and the former president shares his views on various different issues ranging from Kevin McCarthy and the House Speaker election to how the country managed to fight the covid-19 pandemic.
"His son got paid hundreds of thousands of dollars per month from Ukraine"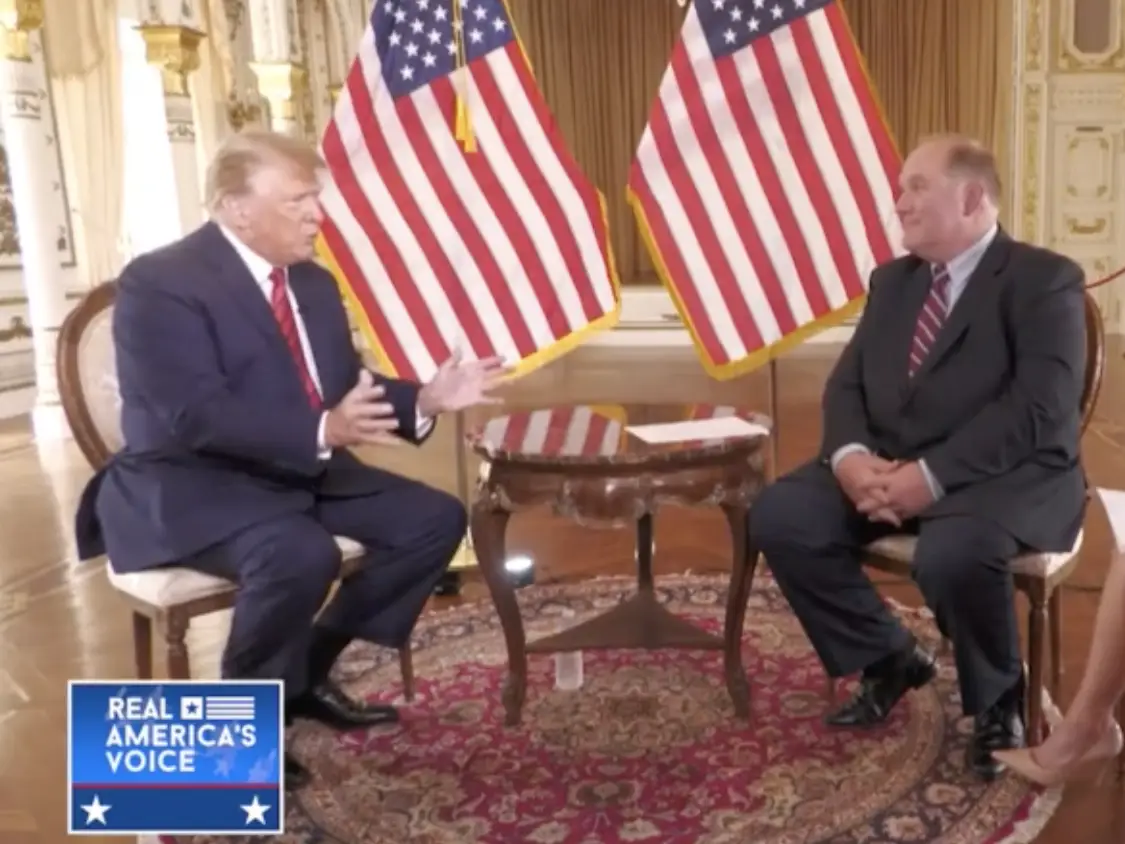 In the interview, Solomon questioned Trump about his reaction to President Joe Biden's statement about him and what he has to say regarding the classified documents. 
Mr. Trump described the whole situation as "shocking" and said, "As a president, Mr. Biden does not have the right to declassify the issue."
"It was also big stuff with much having to do with Ukraine. For Ukraine-Russia matters, it has been a long time, some 7-9 years. His son got paid hundreds of thousands of dollars per month from Ukraine".
Former president Trump also blamed Biden and his son, Hunter, for taking money from Ukraine, saying, "And I think they got a 300 million dollars upfront payment to sit on the board of a problematic company. It was actually shocking to say".
Solomon pointed out that the classified documents were found on November 2, before the midterm election, but it was not disclosed to the media then. He asked Trump what he considers regarding this delay in initiating the investigation. 
Mr. Trump said that he believes everyone knew about the classified documents before November 2. In the interview with Solomon, Trump said, "I think they knew probably before November 2 when the matter came out. They knew it for a long time, but they did not do anything about it".
Trump described the whole condition as a totally "unfair situation" He said, "I think we have enough reports from the Republicans to classify the whole situation. Unfair."
 "Now, who is going to do what they did with me?" –he stated further. 
Solomon asked Trump about the U.S.- China relations, to which the former president replied claiming that China had paid a huge amount of money to Biden. 
While speaking about the House Speaker election recently, Trump deemed Kevin McCarthy as a strong and good person who is committed to stabilizing the law in Washington. 

Subscribe to Email Updates :